Ty J. Shattuck, CEO at McMaster Innovation Park (MIP) explores cultivating innovation and world-leading research at the Canadian research and life sciences park bridging the gap between research and industry.
INTRODUCTION
Hamilton, Ontario has become a hotbed of innovation. The port city is the Western anchor of the developing 'Life Sciences corridor', spanning the Greater Toronto, Mississauga – Hamilton area.
At the nexus of this progressive shift is McMaster Innovation Park (MIP) – a 58-acre site that is nurturing an ecosystem dedicated to world-changing discoveries, research and development.
This dynamic hub has earned a reputation as Canada's premier research and innovation park, where start-ups, SMEs and large corporations congregate to make their mark in their respective industries.
"MIP's mission is to work with our tenant ventures and be the bridge between academia and industry, to provide the resources and the ecosystem they need to excel," opens CEO Ty J. Shattuck.
"Within our network, we can provide access to capital, business partners, lawyers and other critical services."
Through Shattuck's direction and an exceptional support staff, MIP provides a receptive and enabling environment catering to future endeavors under the umbrella of Life Sciences and Biotech, Engineering and Advanced Manufacturing, and Data Sciences.
"At MIP, our priority is to ensure that when our researchers and innovators develop world changing solutions, that they have a channel to let the world know about their discoveries," elaborates Shattuck.
"In the research and innovation industry, we question the impact of a brilliant discovery – if its potential is never discovered or its solution never tested to prove its brilliance, is that discovery still good?"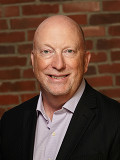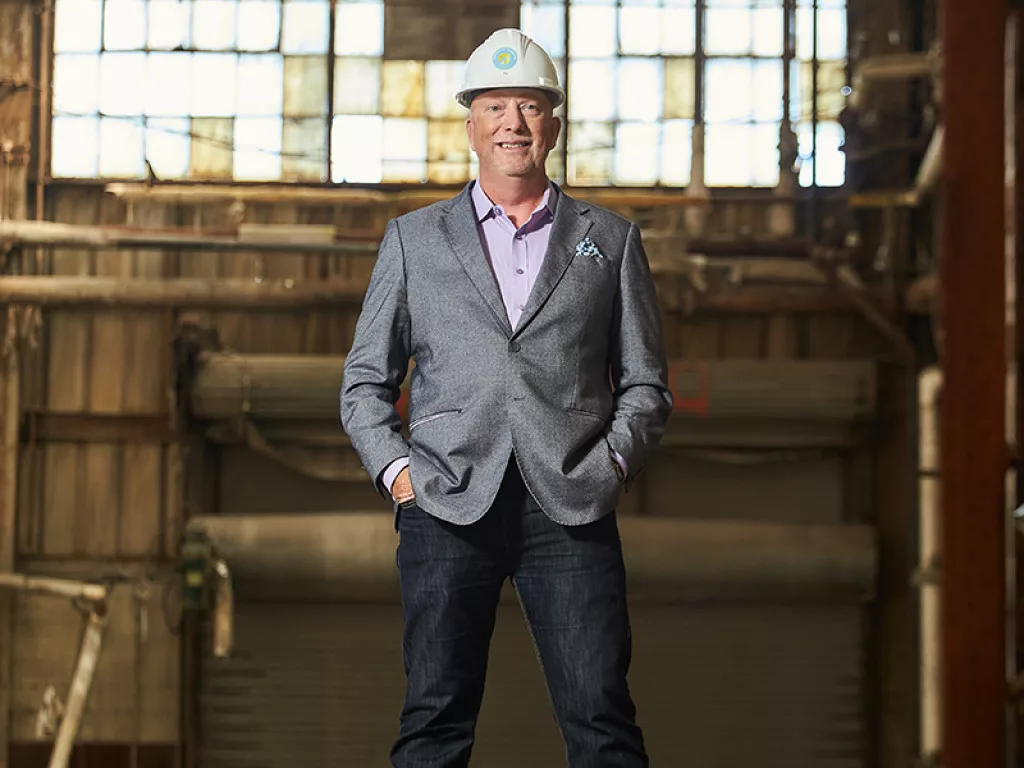 WHY MIP?
In terms of what makes MIP a destination of choice, Hamilton's strategic location is truly advantageous.
"Some of the larger benefits of coming to the city of Hamilton is the talent that is produced from our universities, our close proximity to the US border and the supportive business environment that encourages innovation and allows start-ups and entrepreneurs to thrive," comments Shattuck.
As a center, MIP is dedicated to providing the ingredients for entrepreneurs, researchers and industry partners to effectively scale – whether that's through securing capital, customers, or resources.
Thanks to MIP's intrinsic working relationship with McMaster University, the park fully leverages the research priorities of the university and the synergies therein.
"Some industries require complicated and expensive infrastructures to innovate so that is where we focus our energies, and we don't do it alone."
This touches on the all-pervading essence of collaboration that translates across the MIP campus.
"The hallmark of an ecosystem is that no-one controls it, no-one manages it. It runs on the collaboration of all our entities – our partners, venture capitalists and regulatory partners.
"You can think of MIP as the place where you can find the supportive resources to advance your company," he declares.
MIP is currently undergoing an expansion strategy to cement its footprint and further its esteemed reputation. A significant component of this concerns the establishment of a Life Sciences Innovation Cluster.
"Our expansion plan for Life Sciences has us increasing from 700,000 square foot (sq. ft) to 3.5 million sq. ft," Shattuck tells us.
At full build-out, this quantum expansion will encompass purpose-built facilities that will have the capacity to host over 5,000 people. At 3.5 million sq.ft, the site is four times the size of New York City's Chrysler Building.
Complementary to this, the development of a biomanufacturing campus is also in progress, after MIP confirmed that it will be partnering with CCRM, a leading developer in regenerative medicine-based technologies.
The project will facilitate CCRM's progress with facilities, services and support in the field of cell and gene therapy ventures, significantly impacting domestic manufacturing capacity in medical advances.
"CCRM presence at MIP is critical to expanding our region's efforts in biomanufacturing and through this, other economic benefits, partnerships and collaborations."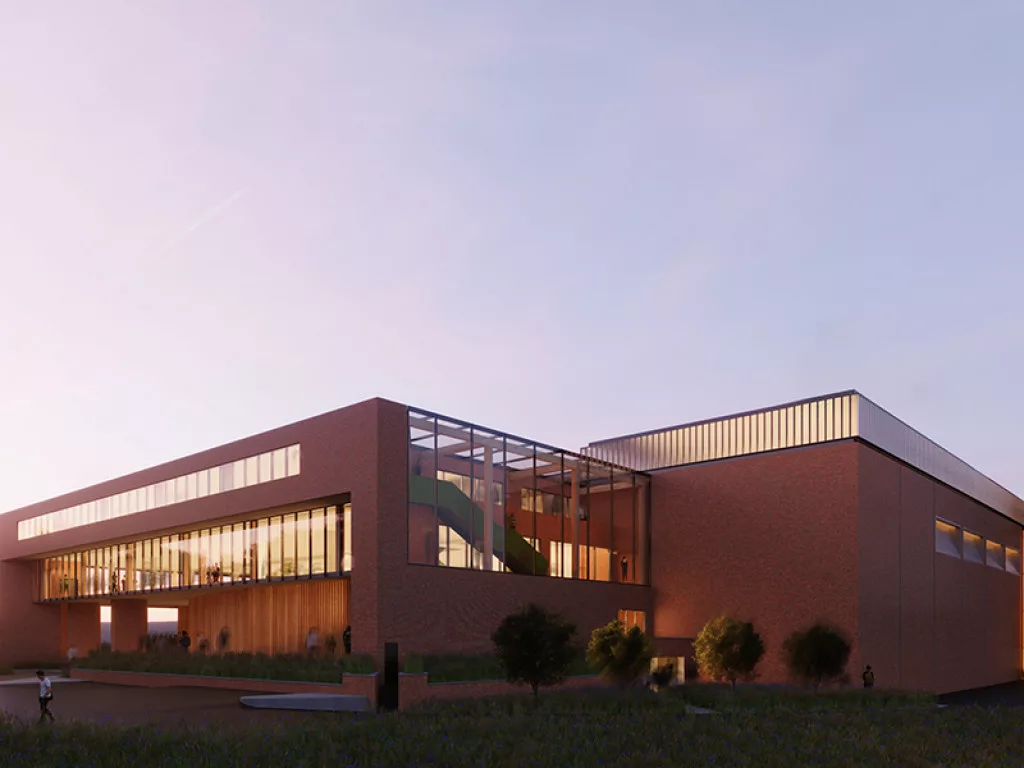 The park itself embodies the spirit of innovation that binds the enterprises hosted within its network.
"As a research and innovation hub, we want to ensure that innovation extends even to our infrastructure."
MIP champions an ambitious sustainability agenda and has the commitment to reach net zero by 2050.
"Our vision for a Net Zero Energy Campus by 2050 is an ambitious one," comments Shattuck.
"In pursuing this, MIP is dedicated to continue exploring and investing in the energy and geothermal systems that will help us achieve this, including solar photovoltaic (PV) and eventually green hydrogen."
Alongside other energy efficient practices, electric vehicle (EV) charging stations are being installed throughout the park. Development for an integrated community energy system (ICE harvesting) is already underway, which will allow MIP to store heat from the summer season that can then be reused during winter.
Buildings across campus are being renovated and refashioned to become more sustainable, both environmentally, and from a human health perspective.
"Our sustainability efforts focus on the economic, cultural and environmental pillars which will not just maximize the use of green space and amenities but will also connect people and space."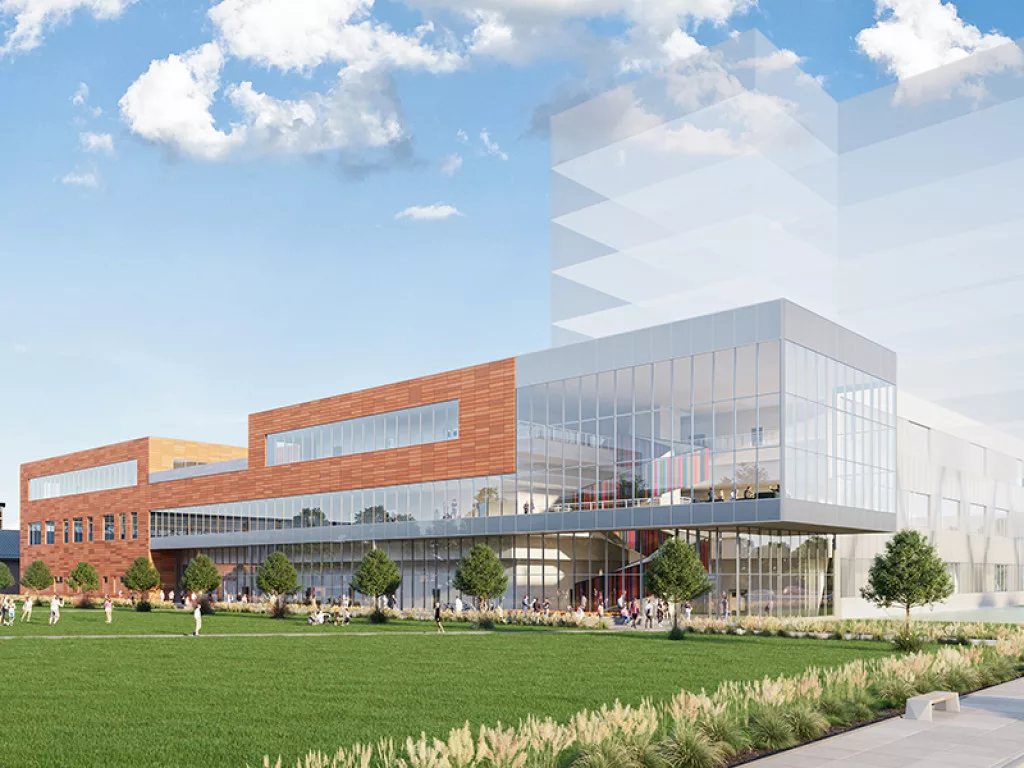 FUELING THE FUTURE
Dedicated to fostering future-defining breakthroughs, the years ahead for the park itself are equally promising, as MIP continues to pursue an exciting trajectory of growth.
"The best part about our expansion plan is that we can build a custom lab for potential tenant ventures who want to call MIP home.
"We are actively leasing our properties and this is an open invitation to companies that want to grow to consider MIP their future home," concludes Shattuck.
In accelerating the many varied journeys of the innovators that it hosts, MIP will continue to put Hamilton on the map.