Connection has never been so important. Operating at the head of cloud telecommunication solutions, we take a look at NuWave Communications, and speak to Mark Bunnell, Co-Founder and COO, to learn more
INTRODUCTION
Communication is vital in an age of the new hybrid workforce environment.
Prior to COVID-19, when communities and businesses could function with no thought to limiting direct contact, the new challenges of the decade have forced the hand of technological advancement across the globe. This has resulted in organizations scrambling to manage a multitude of systems and apps, putting a strain on their engineering and capital resources.
Operating from the US to serve the world is NuWave Communications (NUWAVE). As a global communications service provider, NUWAVE is revolutionizing the telecommunications industry with their automation and provisioning platform, iPILOT, and has now launched the iPILOT Galaxy service which will completely change the way telecommunications business is done today.
"NUWAVE is committed to meet and exceed customer expectations with affordable, scalable, innovative solutions that consistently satisfy our customers' experience," opens Mark Bunnell, Co-Founder and COO of the company. "Our continuous innovation and focus on the key relationships we are building form the core of NUWAVE."
NUWAVE and its iPILOT Platform, having secured Partner of the Year and Rising Star with UC Today coupling other awards for Microsoft Teams Hosted Direct Routing, Operator Connect, will soon offer Zoom as well for voice enablement. NUWAVE specializes in enabling organizations of all sizes and verticals to replace on-premises private branch exchanges (PBX), or inferior standalone hosted voice systems. NUWAVE's geo-redundant, carrier-grade network seamlessly supports all public switched telephone networks (PSTNs), and cloud calling needs while providing the reliability and redundancy that carriers and operators require. Through their automated provisioning platform iPILOT with the underlying Galaxy network, NUWAVE offers rapid cloud network deployment, management, and support for Microsoft Teams Operator Connect, Direct Routing, and Zoom (Q1 2022), an easy-to-use network management platform all within a single pane of glass.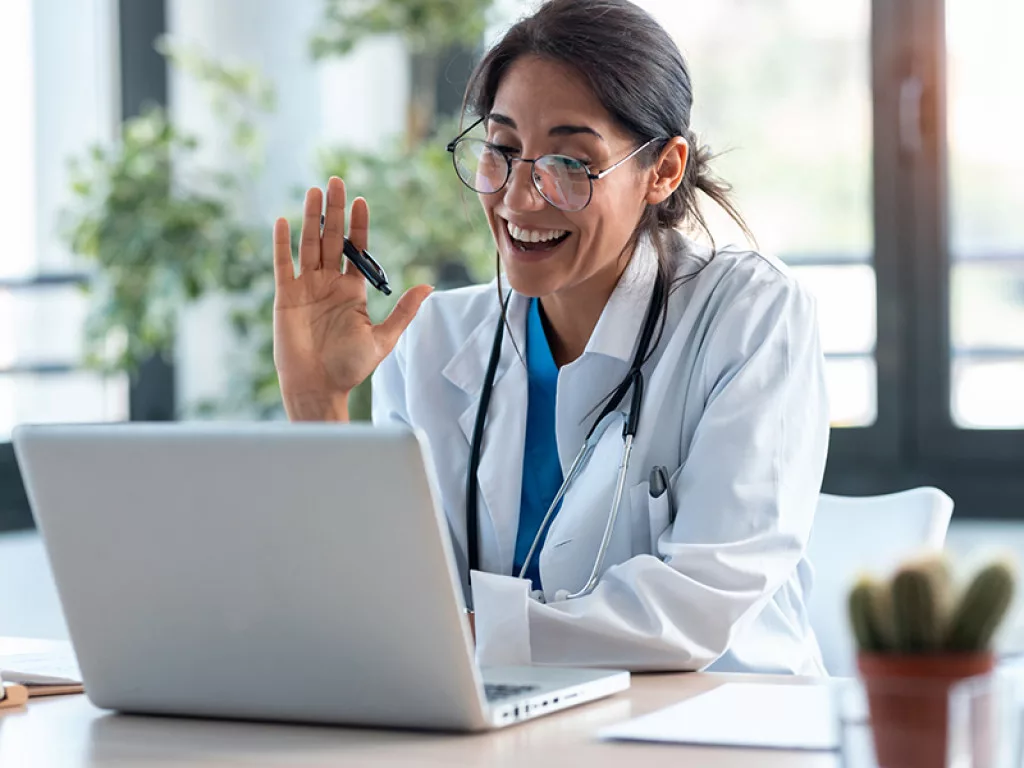 PAVING THE WAY
Focused on streamlining business processes while maintaining core company values, NUWAVE is paving the way with innovative features and products that offer organizations of any size the ability to scale on demand quickly and easily while maintaining complete visibility and control over their network in an ever-changing market environment.
According to Bunnell, there is a large and growing level of competition in the telecommunications industry, and at the same time, there are many larger companies buying up smaller enterprises, thereby shrinking the landscape of available telecommunications businesses. Consequently, this is increasing the standardization of services, making each offer relatively similar and limited in capability.
"At NUWAVE, we do things completely different to others in our industry," he affirms. "By combining our carrier-grade, geo-redundant voice network with the technology and the on-demand flexibility, scalability, and speed of our iPILOT provisioning platform, we are changing the way telecommunication services are deployed, managed, and supported."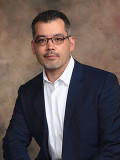 ENTERING THE TELECOMMUNICATIONS INDUSTRY
For Bunnell, being involved at the forefront of cloud communication and working with the likes of Microsoft remains a privilege, and a position that he was led towards since graduating from school in 1992.
"By chance, I knew the general manager of a local long distance phone company at that time, and so after graduation I became a sales agent of the company selling long distance products and services," he tells us.
"Once I realized that it was difficult to sell without customers understanding the technical aspects of the product and how things functioned, I sat down with engineers and learnt how telecommunications and long-distance networks worked (switches and routing etc), so I could gain the technical expertise that allowed me to transition into what I am doing today."
At a later date, Bunnell was able to gain insight into the operations of local services, how to build up and connect networks, as well as how to put together a team, before he co-founded NUWAVE in 1998.
"When the internet became prominent in the late '90s, voice over IP did so as well, and so we started transitioning our network, and continued to evolve as the technologies changed over time," he reflects.
"Ultimately, I have been very fortunate to have become involved in our industry so early on in my life, becoming really excited and engaged with how things work, and at a time of great development and change."
CLOUD-BASED SOLUTIONS
NUWAVE today is backed by over 20 years of experience and reliability in the field. From these years in operation, the company has gained the foresight to read market trends, prepare, adapt and answer coming consumer demands. As a result, NUWAVE has a greater level of experience and expertise than a multitude of alternative options.
"COVID-19 presented us with a very unique and interesting problem since nobody was prepared for the transition of working, teaching, learning and collaborating from home, and having your workforce distributed all over the place," Bunnell explains.
"At the time, the on-premises phone system simply wasn't prepared to deal with this type of situation; one where a multitude of people were making use of it much more regularly and en masse. A cloud-based phone system was the key to answering the demand and easing the strain on a single type of system, and we knew that when asking customers to place faith in switching systems to handle a hybrid workforce, we had to provide them with a cloud solution that gave greater benefits than the system they had before."
IPILOT EXPLORATION
iPILOT is an automation, orchestration and provisioning platform that is designed to support businesses across the world, giving visibility and control back to the customers to deal with today's requirements.
iPILOT offers a cloud platform as a service (CPaaS) to support the entire Microsoft Teams (and in Q1 2022 Zoom) Calling lifecycle including migration, deployment, capacity management, support, analytics, and integration. iPILOT's simplicity and automation allows users to be up and running with full calling capabilities in minutes. It automates both direct routing and operator connect capabilities while solving for carrier hosted SBCs, on-premises SIP trunks, and more.
"iPILOT provides a cloud dashboard to maximize visibility over an organizations' entire network. This enables customers and partners alike to have greater control and oversight that they would otherwise not have whatsoever. This robust platform enables key features that are not available through anyone else in the market," Bunnell says. "iPILOT Galaxy and its ability to quickly onboard our partners' and customers' infrastructure to source new services and products combined with iPILOT's automation and provisioning enabling scale in near real time and has the ability to completely change the way cloud communications and voice services are used today."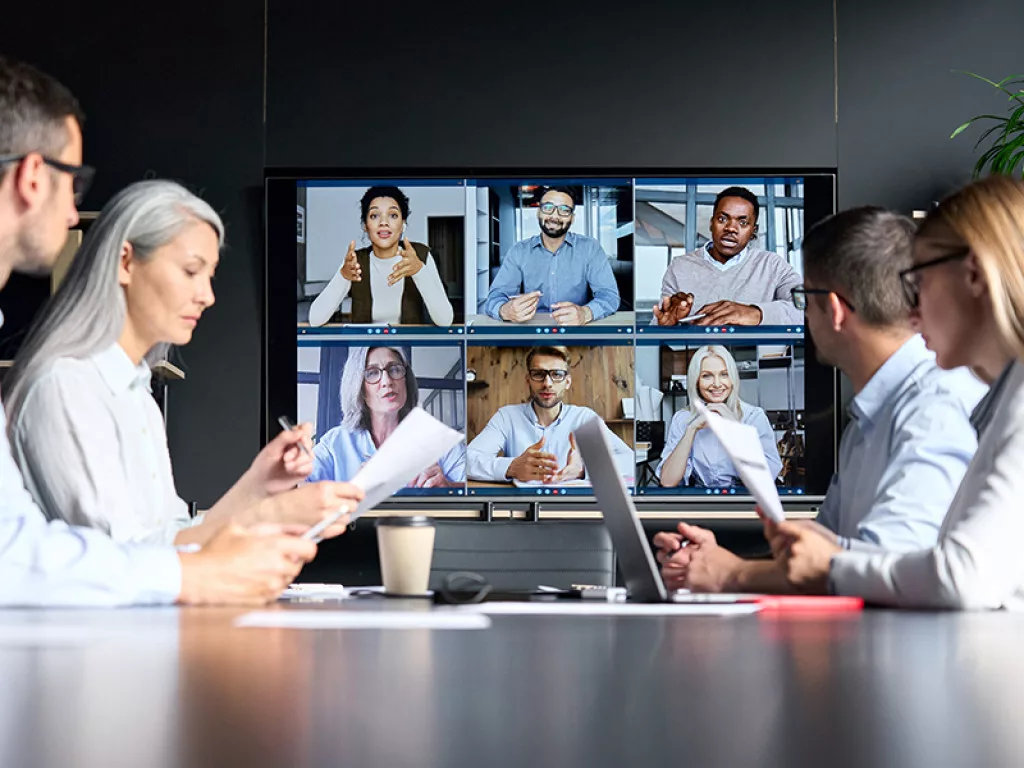 INTERNATIONAL EXPANSION AND INNOVATION
Standing as a unique solutions provider within the telecommunications sphere, it is no surprise that NUWAVE is moving forward with innovation and expansion in mind.
"Our partnership with Microsoft is strengthened due to our ability to provide rapid enablement and offering complete visibility and control for our customers," Bunnell elaborates. "This demand has forced us to expand outside of the US and Canada to 13 countries in Europe, and we recently set up network in both Hong Kong and Singapore within our APAC region, and in the first quarter of 2022 we will be expanding into South America and Africa. This growth all comes down to the demand and success of our iPILOT platform and network services."
Global coverage is available for other carriers and operators to adopt through NUWAVE's new network platform iPILOT Galaxy.
"A key part of our growth strategy is to listen to our customers and their feature requests and feedback," Bunnell says. "We have really focused on this, and the continuation of listening to our customers will help guide us in this demanding market, steering NUWAVE's direction into the right future."