Paul Stephens, VP of Purchasing and Wholesale at Arrow Truck Sales, discusses the current state of the trucking industry today.
"This is a very exciting time to be in sales because of the demand for used trucks," explains Paul Stephens, VP of Purchasing and Wholesale at Arrow Truck Sales.
In the United States, trucking is responsible for most of the overland freight movement, with the industry worth over $791 billion.
Stephens has been at Arrow Truck Sales since 2007. Since then, he has served the firm in several different positions and now works as Vice President of Purchasing and Wholesale. Equipped with this plethora of experience and know-how, he recognizes what sets Arrow apart from its competitors.
"The longevity of Arrow speaks for itself, and to the capabilities of our strong sales staff to build excellent customer outcomes," explains Stephens.
"We are transparent, and we stand behind the product we offer. Transport Funding, our financing company, has helped over 50,000 customers finance a piece of equipment that enables them to have their own business. Our repeat and referral business are strong, and something we take very seriously."
Founded in 1950, Arrow Truck Sales has become one of the major forces in the used heavy and medium duty trucks trade in North America. The company provides quality, pre-owned trucks to the trucking sector and is Arrow's core business.
Arrow's inventory is made up of all makes and models, including Volvo, Freightliner, Kenworth, Peterbilt, Mack and International. It is a sales-focused organization that is set on creating strong customer relationships without service or parts departments. Arrow excels at acquiring, reconditioning and remarketing the equipment in a transparent manner. The firm also provides financing, extended service contracts and a list of other products that enriches its customers experience as used truck owners.
In 2017, Arrow Truck Sales partnered with Women in Trucking (WIT) in a bid to encourage the employment of women in the industry. Arrow now provides WIT's members with pre-negotiated pricing on its value-add products and financing.
"Arrow believes in WIT's mission and values the relationship tremendously," explains Stephens. "We've had the honor of working tradeshows with WIT, helping them with their strategic planning, and donating equipment to support their cause."
In 2018, the organization donated a late model Volvo truck to Women in Trucking to give to a deserving female driver during the 2018 Salute to Women Behind the Wheel event in Louisville, KY. Arrow Truck has since gone on to donate another truck for the upcoming 2022 event. In addition, Women in Trucking members have access to Arrow's PRIME program and receive exclusive free benefits when purchasing a truck. Speaking at the time, Ellen Voie, WIT president and CEO, commented: "We are grateful for their commitment to bringing greater opportunities for women in transportation and helping them succeed. I am thrilled to offer the chance of a lifetime to another one of our hard-working and deserving members through their generous donation."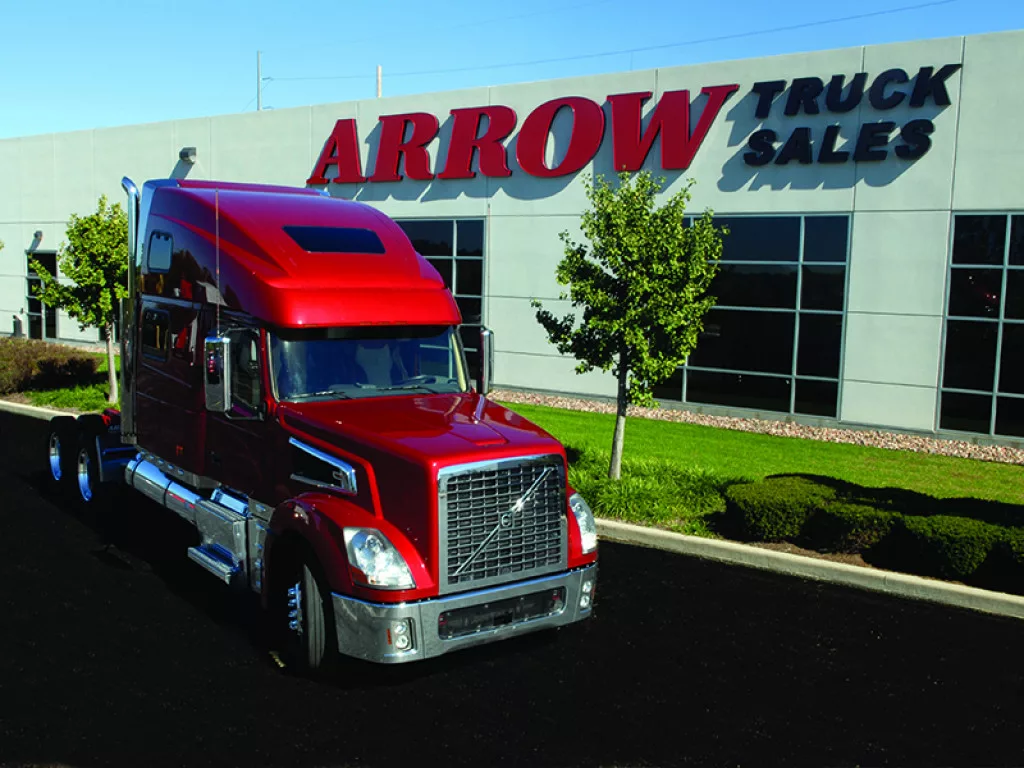 With the impact of COVID-19 felt around the world, Arrow Truck Sales recognized the importance of responding quickly to the disruption and prioritized the well-being of its employees.
"We are taking extra steps to ensure that we deliver trucks to our customers in a safe manner. Our staff is ready to listen to our customers unique needs and provide assistance in person, over the phone and online," says Stephens.
"For our customers who prefer to stay home and connect with us digitally, we have a full range of solutions in place to facilitate social distancing during their truck-buying experience. Some of these solutions include virtual walk arounds, virtual test drives, touchless delivery, and extra sanitation of the equipment. All of our employees wear face protection of some form and we offer free masks to our customers at our locations."
Indeed, Arrow has offered a touchless truck buying experience which allows its customers to easily search its inventory and shop from the safety of their homes. Customers can choose the truck they like online and will subsequently be sent detailed pictures and videos for review. Buyers can then complete a streamlined online credit application and Arrow will call or email to discuss the chosen option further.
In an attempt to mitigate contact, Arrow is restricting walk-ins across its locations and removing it completely in some of the most impacted markets. Upon purchase, customers can pick up their truck curbside or have delivery to a location of choice arranged.
Operating with an agile and lean mentality is a key part of Arrow's mindset. Over the past three years, the company's marketing efforts have experienced considerable success in driving customers to the website and social media platforms.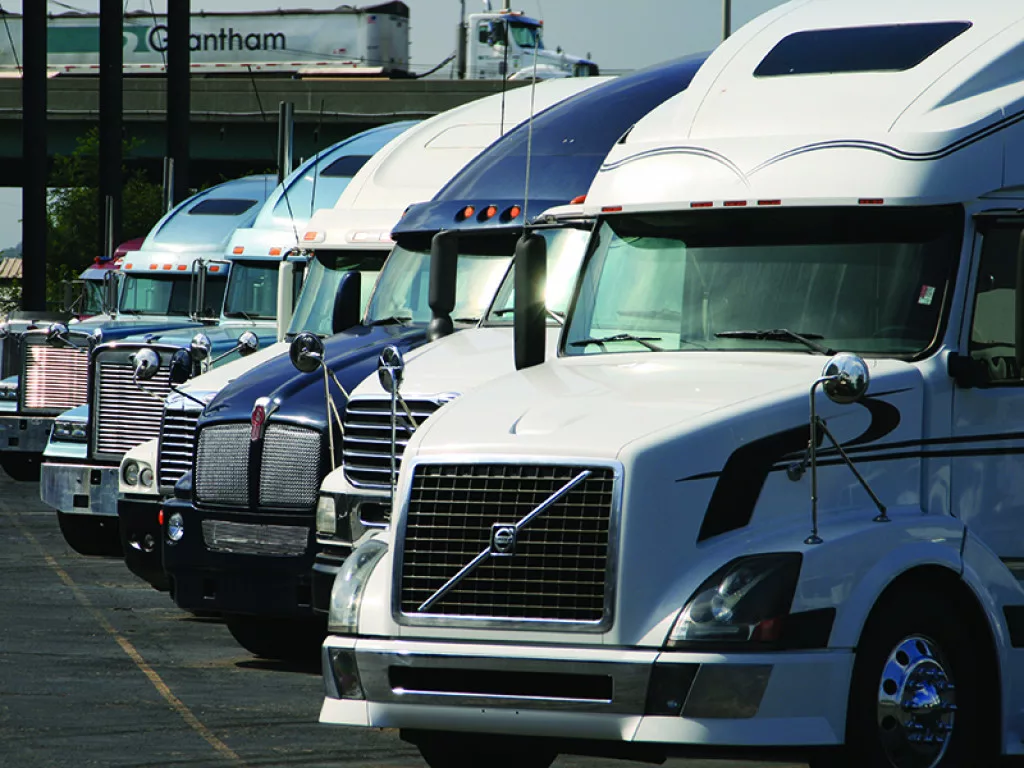 "On our website, we launched a new chat feature in 2020 that has increased our customers' ability to contact us immediately," he explains. "We are available for them to ask questions and we truly feel it has allowed us to build value to the customer experience."
Another essential part of Arrow's vision for long-term success is partnerships. The firm possesses years of experience working alongside its key vendors across corporate and branch locations. Stephens acknowledges how vital these strategic relationships are to his organization.
"Our vendors are a key component to our success and we're grateful for the relationships that we have," he explains.
"Many of our vendor partners have years of experience working with our corporate and branch locations. The used truck industry requires trust at a very high level and our vendor partners excel in this area for our customers."
Staff play an influential role in the success of all businesses; however, Stephens affirms that without his organization's employees, success would be impossible.
"Without our passionate and dedicated employees, we would not be the company that we are today," he explains.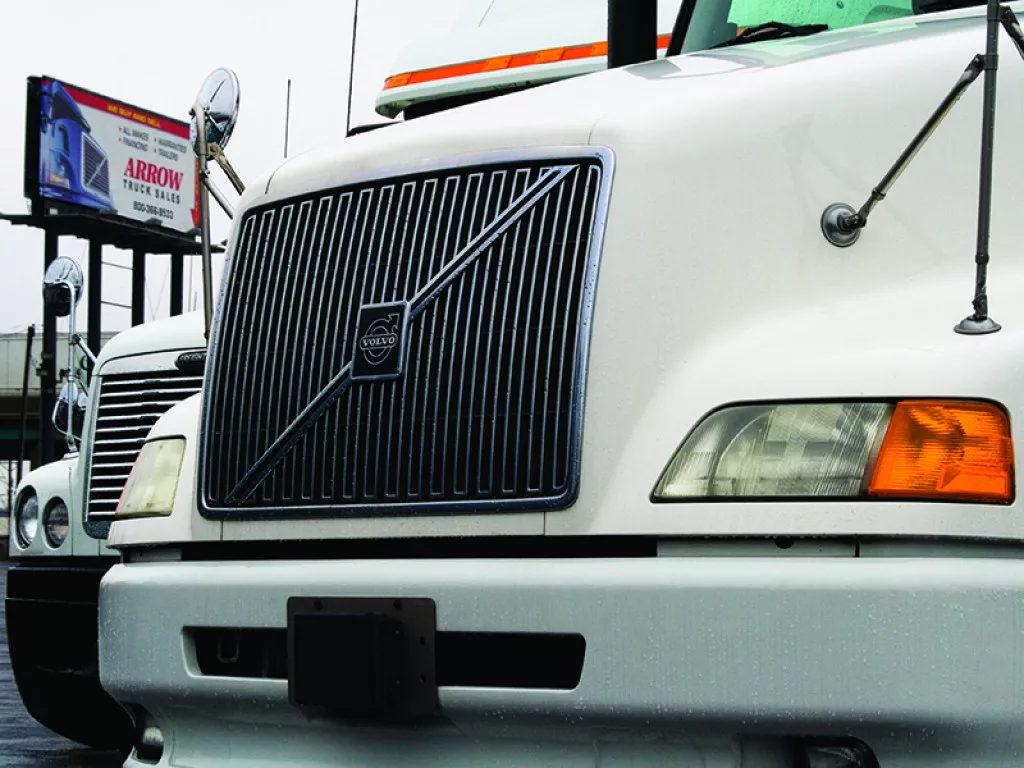 "We value all input and go the extra mile in trying to create a healthy environment in every area. Even though our company is large, our locations themselves are relatively small. Each location has the ability to make decisions based on their particular market and we value that input from our sales staff and management team. We are proud of all our employees!"
The future of the trucking industry looks bright. Despite a challenging 2020, it is hoped that the trucking freight market could bounce back and reach pre-pandemic levels, according to forecasts from FTR Transportation Intelligence. With the next few years in mind, Arrow has outlined its intention to continue to grow at scale and make an impact on the sector.
"We have a very aggressive agenda in order to continue making a huge imprint in the market and grow our market share," he explains.
"Every successful organization has goals, and each area within Arrow has identified specific objectives to help support the strategic vision of our company leaders. I believe the market will stay robust in the first half of 2021, and in the second half of the year we could see the used market taper off just a little as supply constraints loosen."