The story behind the rise of TNI King Coffee, a Vietnamese coffee brand and café franchise with ambitious plans at home and abroad.
PART 1 – A PERSONAL STORY
"Coffee has always brought me endless joy, creativity and passion," gleams Le Hoang Diep Thao, Vietnamese entrepreneur and Founder and CEO of Trung Nguyen, the company which owns her latest venture – TNI King Coffee.
It took two decades of building up her first enterprise before the decision was made to launch a second startup, the lesson very much being the need to master the fundamentals of business, and coffee.
"With Trung Nguyen, everything starts from the most basic things," Mrs Thao says. "You learn about coffee beans, grasp seasonal prices, learn how to process and package finished products, self-manage with the first employees in the small coffee factory. Then, you gradually reach further, find ways to open stores and develop a distribution system according to international standards.
"As for King Coffee, since I have accumulated more than 20 years of experience, when starting a business, I chose to immediately set up a standards system from the beginning – a modern factory with international certifications, systematic distribution regularity, and diverse products to satisfy all the demands of enjoying coffee in modern society. However, you cannot forget to still pay attention to the smallest details towards perfection."
Mrs Thao's journey to this point has not been without its challenges.
The entrepreneur admits that there have been ups and downs along the way, but acknowledges the impossibility of establishing and growing a business without having to embrace failures at some stage. Coffee, she points out, has played its own part.
"I think the cups of coffee I drink every day have helped me to always renew myself in such creative ways," Mrs Thao muses. "There have been times when it's so difficult that you want to give up – there are times when I'm tired and want to listen to many loving people telling me to rest."
But these moments have only been fleeting ones. What has truly kept Mrs Thao motivated throughout her journey is the network of people who depend on her company's success to make their own livings – be they employees and their families or thousands of farming households who supply Trung Nguyen and TNI King Coffee.
Ms Thao adds: "This is the value of entrepreneurship, I think. Once a certain milestone is reached, enriching yourself is not the ultimate goal. To create jobs, to enrich society, to be a refuge for the community… those are the qualities that make an entrepreneur."
Her altruistic approach has not gone unnoticed in Vietnam, and indeed the world. In 2020 Mrs Thao was recognized with the Most Admired CEO Award 2020 in the Food & Beverage sector from Global Brands Magazine (GBM).
It is an extraordinary accolade, one which the entrepreneur hopes will inspire a new wave of young businesspeople to enter the industry and forge a living for themselves, especially young Vietnamese women.
"Youth gives people many opportunities," Mrs Thao continues. "They learn, stumble, fail, and start over. Even though they had tasted the pain, they still had the strength to move on. I think if someone knows their own self and knows how to make a meaningful use of their youth, that person will surely succeed."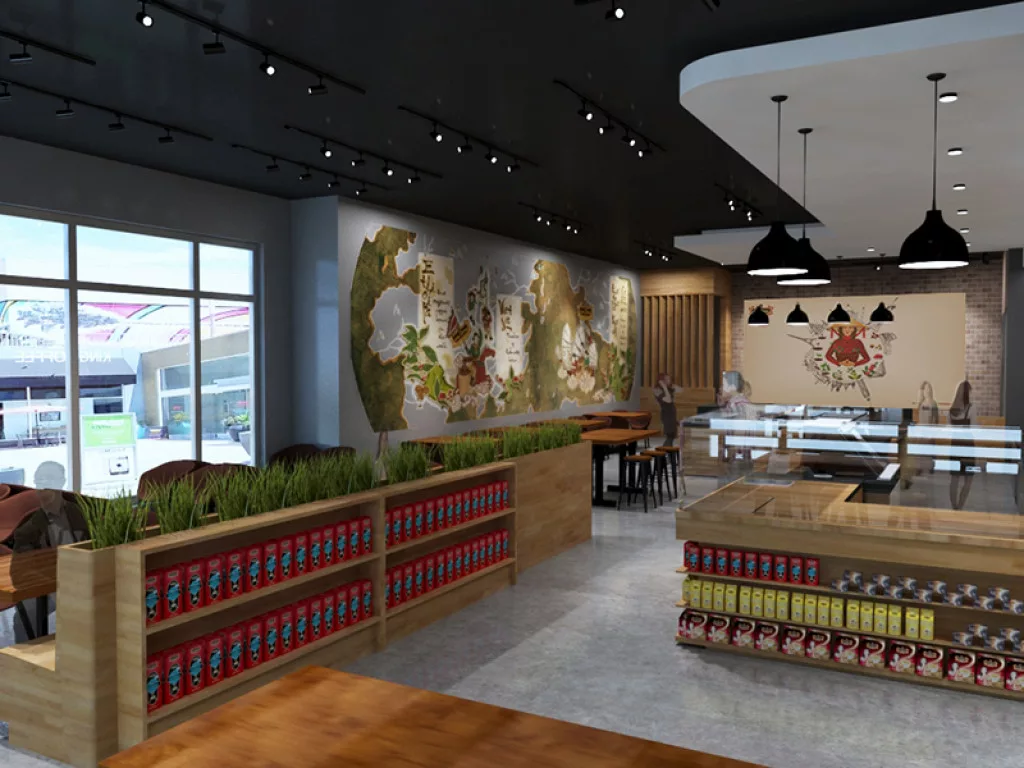 PART 2 – A GLOBAL FMCG OPERATION
Coffee has been a mainstay and hallmark of Vietnam for hundreds of years.
Already a sizable industry, Mrs Thao is a firm believer in the potential to bring billions more dollars of value to the country's economy and people, and determined to make sure TNI King Coffee plays a leading role.
The CEO is understandably ambitious. Through executing a global growth strategy, she wants to develop the business to become one of the top 10 coffee brands in the Asian market, as well as a key stakeholder in the Vietnamese agri sector.
"I chose to develop King Coffee from overseas markets," Mrs Thao says. "We appeared first in the US market, then through other major international markets such as Korea, China and Singapore before concentrating on our home country. Within a year, King's distribution network covered all 63 provinces and cities in Vietnam thanks to our international quality products and reputation from overseas markets.
"In the near future, I will once again promote Vietnamese coffee in the international market. Coffee will become a strategic commodity of Vietnam and promote alignment between Vietnamese brands in this sector – with that, we will become a global power in the coffee world."
Technology has and will continue to play its part in achieving this worldly ambition.
Each of its product lines, from instant and ground to roasted and new generation RTD coffee, relies on innovative technological solutions to produce. The latter product, for instance, was created using pioneering ASEPTIC sterile cold extraction technology.
"Additionally, based on modern technology, I believe we absolutely can help our Vietnamese coffee industry by educating farmers about water recycling and waste-reduction techniques, installing advanced drip irrigation systems in farms that use too much water, providing better services, fair-trade solutions and so on," Mrs Thao adds.
"My constant motivation is how I can develop Vietnam's coffee industry, and help farmers get rich and be proud of their own achievements. Our products are consumed and loved all over the world. From there, there can be benefit to the nation and the community."
PART 3 – ACCELERATING HIGH GROWTH IN NEW TERRITORIES
As Vietnam is one of the best anti-epidemic countries in the world, disease has also helped King Coffee actively seek orders from other markets by developing a network of personal sales agents worldwide. In just 12 months, King Coffee's market doubled its export numbers from 60 countries up to 120 countries.
"For King Coffee to enter the "always crowded" international market, I was determined that there is no common strategy for all markets, "think global and act local". I will have a different strategy in accordance with the trends, tastes and needs of coffee in each locality depending on each country and region."
In 2020, TNI King Coffee was recognized as the fastest growing global coffee brand in Vietnam's food and beverage industry. "This is reflected in our growth — expanding our overseas market share up to 200 percent," she says. "Particularly in the Russian market, our turnover reached 350 percent. These are very encouraging numbers amid the Covid volatility."
"Coffee is the quintessence that stimulates the brain, promotes creativity and discovery, maintains alertness for high productivity," explains Mrs Thao. "That is the same page of those who come to coffee, need coffee, and love coffee. Coffee also creates its own culture of enjoyment, a resonance for travel and connection. That's where my customers are."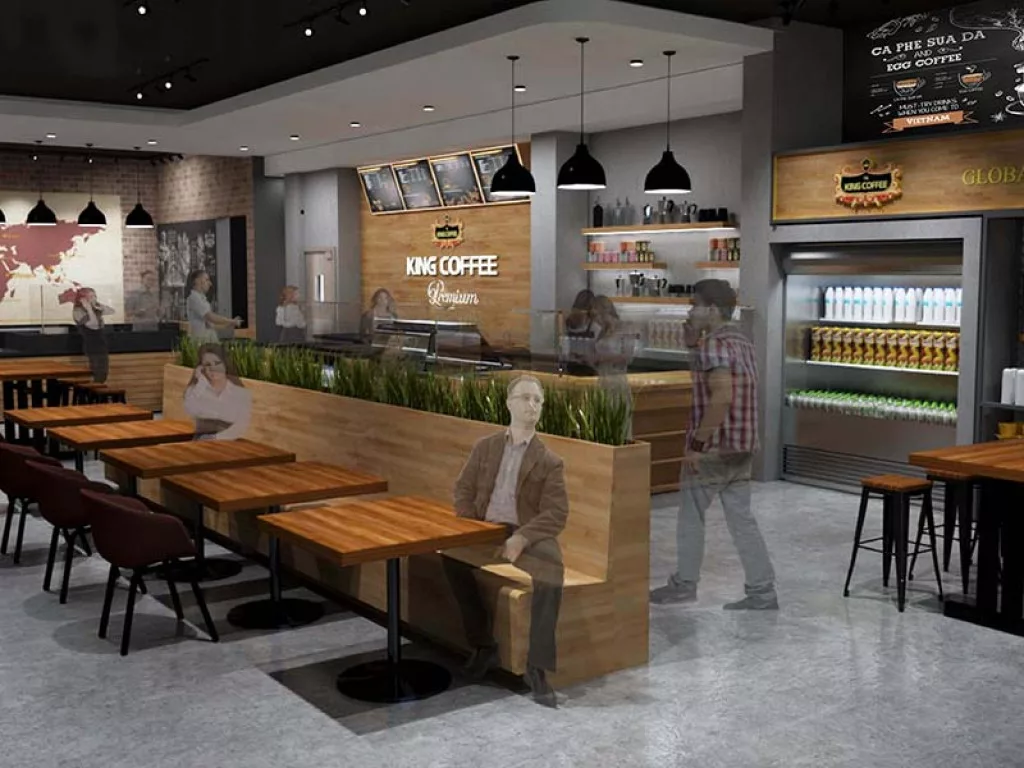 PART 4 – A PILLAR OF THE COMMUNITY
Indeed, inspiring society is the endgame for Mrs Thao and TNI King Coffee.
All business activities are geared towards this end, and away from commercial operations the company engages in a tremendous array of dedicated corporate social responsibility programs.
This includes the Happy Farmers campaign, launched in response to the challenges brought about by the drought, floods and COVID-19 during the 2019-2020 harvest season. Farmers also suffer from relatively low coffee prices, another issue this initiative aims to reverse.
"The project encompasses our desire to help the people of the Central Highlands learn new techniques in production, stabilize farming and ensure social security, subsidise the purchase price, and increase the economic benefits of the coffee farmer segment," Mrs Thao says.
The CEO is also extremely proud of the work she and the company are doing to support Vietnamese women through the Women Can Do program.
"Women Can Do is an 4.0 ecosystem in which we exchange experiences, knowledge and learn from each other," Mrs Thao explains. "In cooperation with the Vietnamese Women's Union, Women Can Do connects 22 million women and aims to support 100,000 women in starting their business.
"The goal of setting up 100,000 SMEs after the COVID epidemic crisis is considered the best solution for an early economic recovery and will create new jobs and reduce unemployment. The female participants will be starting with us from the smallest of origins, and gradually we will grow and become bigger together.
"When women have their jobs and are financially independent, they take control of their lives. That is what I am most passionate about."
And this prompts Mrs Thao to offer arguably her most important piece of advice. She ends the conversation by revealing what has guided her to this point in her career.
The entrepreneur concludes: "Let perseverance overcome adversity. In life, the thing that never changes is our love for family, parents and children. No-one can predict what events will happen in their family. No matter what happens, that is, before the changes, if we keep in our hearts an unchanging love, we will know what we need to do to protect the family, and the people who we love most."
PART 5 – EXPANDING CAFE CHAIN STORES TO THE UNITED STATES AND BEYOND
Another critical part of the TNI King Coffee strategy resides in its café chain expansion plans.
Before the disruption caused by the COVID-19 pandemic, the Vietnamese coffee shop industry was growing strongly, a trend which Mrs Thao is eager to capitalize on.
Indeed, the aim once more is to become a global café brand, and it is a journey which has made a promising start. In just two years since launching, the network has expanded to 50 stores in three countries which cover four different styles and concepts. This includes mega flagship concepts ranging from two storeys to four storeys large scale luxury café set-up.
However, 2020 through to 2021 has brought an unprecedented challenge to the hospitality sector, but it is one that Mrs Thao is determined to overcome without having to sacrifice the incomes of any employees.
"This year, the COVID-19 pandemic is a sad picture with a double crisis affecting all aspects of our life," she explains. "It has forced everyone to live differently, learn differently, think differently and play differently. We can't change the direction of the wind, but we can adjust the sails to always lead the boat to its destination.
"In my company, I guarantee that all of my employees still keep their jobs and continue to contribute to King Coffee. Besides, we are going to join a project with the Vietnam Coffee and Cocoa Association to build up the national strategies to change the new situation and increase the worthy advantages of Vietnamese coffee.
"King Coffee continues to create smarter and faster market approaches to seize opportunities to move forward sustainably. We want to inspire society to get stronger after the pandemic."
In March 2021, TNI King Coffee will officially open its second overseas store and first flagship store in United States. Situated in Garden-walk Anaheim, California, the King Coffee store is situated near an iconic landmark in the state, Disneyland. Despite the pandemic situation, Mrs Thao is convinced that the market is ready to pick up where it has left before. The King Coffee café in Anaheim, United States, has been in the planning process for over a year and after the opening, the brand plans to expand more stores in the North America through its own network as well as via franchising.