EMBALL'ISO, Hanhaa, Air France KLM, MIC Cargo and Validaide provides an insight into its services and how its offerings help assist the healthcare sector with its toughest challenge – COVID-19.
Q1: Briefly introduce us to your organization and how it contributes to the healthcare industry.
EMBALL'ISO
Yann Martin, Global Sales Director
As a cold chain specialist, EMBALL'ISO has been working closely with pharmaceutical laboratories, clinical trial operators, logistics companies, and last mile specialists to manage and control cold chain risks for 30 years.
Founded in 1990, EMBALL'ISO has always strived to develop high performance products adapted to the needs of pharmaceutical laboratories as well as turnkey solutions for the temperature-controlled transport of pharmaceuticals.
During the last 30 years, EMBALL'ISO has expanded to four continents with eight factories (Brazil, China, France, Germany, India, Singapore, the UK, and the US) and 14 service hubs allowing both a global supply and – more importantly – the introduction of reuse networks for insulated packaging on an international level.
Hanhaa
Henning Pottharst, Product Manager
Hanhaa, is a leading British Internet of Things (IoT) innovator and private LTE/5G network supplier.
Our first integrated solution, ParceLive, is a real-time cargo tracking service that connects users via the secure Hanhaa XG network to live information about the location, condition, and security of their assets regardless of their country, method of transport, carrier, or scale.
The healthcare industry continuously fights to solve the common supply chain management challenges it faces, including the lack of real-time package tracking solutions, optimizing time-critical shipments, and securing environmentally sensitive medicine. Unfortunately, the outcome of this problem often comes down to costly services for the end recipients. Patients, the most vulnerable category, become the bumpers for unforeseen circumstances in the supply chain.
When a sensitive package such as an implantable medical device needs to arrive at its destination from the manufacturer to the patient, every hour counts. For blood from matching donors, hours turn into minutes. The same of course can be said for life saving vaccines. Here, it is vitally important to make the best use of precious time.
Air France KLM Martinair Cargo
Marcel Kuijn, Global Head of Pharmaceutical Logistics
Air France KLM Martinair Cargo is the specialized air cargo business of the Air France-KLM Group. We offer a worldwide network of 457 destinations from our two hubs, Paris Charles de Gaulle, and Amsterdam Airport Schiphol.
Post-pandemic, our long-haul network covers around 100 destinations around the globe, which we are serving with more than 600 weekly frequencies. Currently, we are close to 6,000 cargo only flights.
In February 2016, Air France KLM Martinair Cargo became the first major airline to receive the IATA CEIV certification, adhering to a program of continuous improvement, specifically dedicated to airfreight. Giving priority to the pharmaceutical segment, we provided commitment to distributing healthcare products all over the world over the years and contribute to the well-being of the population.
MIC Cargo
Edip Pektas, CEO
MIC Cargo provides ground handling services for our airline partners at Chicago O'Hare International Airport.
Our 12,000 square-feet three-chamber facility is the only GDP-certified complete pharmaceutical cooler at ORD. MIC's continuous cool chain within our warehouse is also unique among ORD ground handling service suppliers.
Our many carrier customers include the likes of Emirates SkyCargo, and Air China Cargo, while Air China recently won a new healthcare business as a result of their partnership with us.
Validaide
Eelco de Jong, Managing Director
Validaide provides a digital platform to manage global distribution networks for pharmaceutical manufacturers and their logistics partners, helping to reduce transport risk and accelerate the approval of transport routes.
Our Digital Lane Manager application includes Lane Assessments and SOPs (Standard Operating Procedures) that use the information available from our Capabilities Platform. On this platform, hundreds of logistics providers define and share information about their infrastructure and processes to handle pharmaceutical products.
The distribution of the COVID-19 vaccine is an enormous task, perhaps the biggest the logistics industry has ever experienced. On the frontline, EMBALL'ISO, Hanhaa, Air France KLM, MIC Cargo and Validaide discuss the strategies introduced to ensure the efficient roll-out of the vaccine.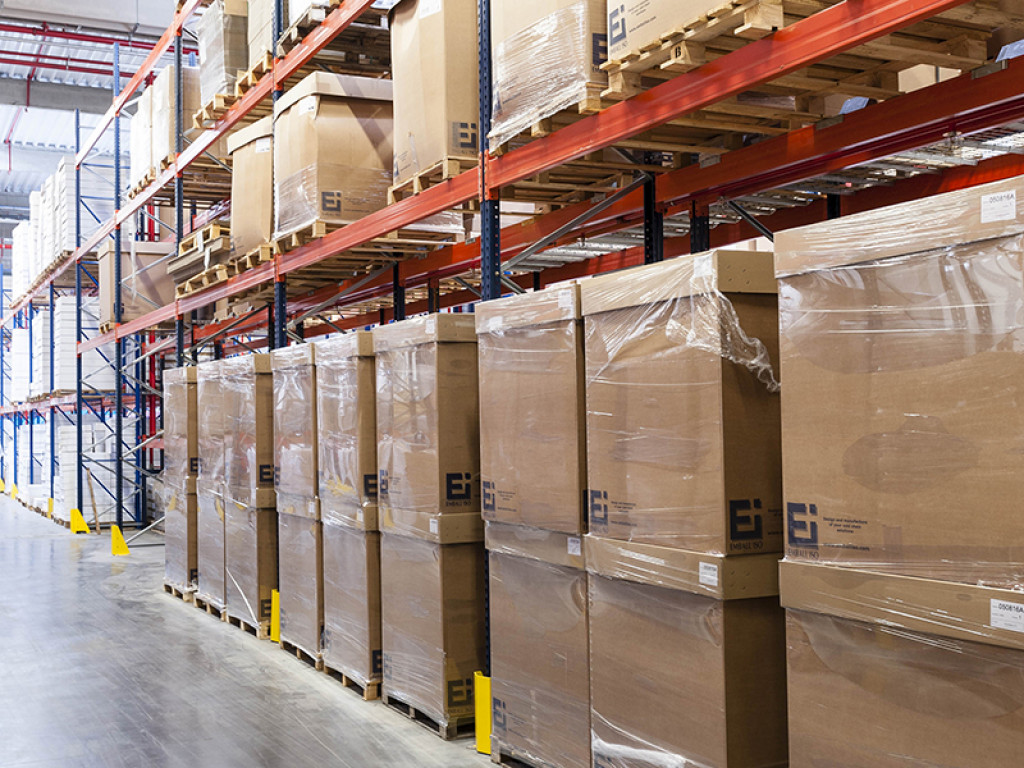 Q2: What specific measures are you taking to prepare for, or support, COVID-19 vaccinedistribution and logistics?
EMBALL'ISO
Yann Martin, Global Sales Director
First of all, we've worked on our product portfolio:
• New product development with high performance material and refrigerants (PCM Phase Change Material).
• Adaptation of our existing range of products to new specifications.
• Tests and validation under customer profiles.
Then we decided to implement a COVID-19 taskforce to define our additional production capacities with strategic locations such as Indianapolis, Singapore, or Shanghai.
We have the capacity to produce in our eight factories on four continents (North America, South America, Asia, and Europe) and it will help us to deliver quickly for our customers.
Our already existing process allow us to increase quickly and scale production capacity. Raw material has been stored in advance and some specific plans as been built our key supplier to match various scenarios of scale up.
In short:
• Unique footprint matching worldwide pharma production for COVID-19 key production position in India, China, USA and Europe.
• High experience of scalability: large capacities of production already existing.
• Ability to rise production quickly: extension of actual production site in the existing production sites with well-established, controlled processes and know-how.
• Already existing reconditioning facilities.
• Preconditioning facilities worldwide for quick implementation.
Hanhaa
Henning Pottharst, Product Manager
While Hanhaa's first integrated solution, ParceLive, is a real-time cargo tracking service, on the hardware side, we are diligently preparing our equipment to have the robust battery life and the wider temperature ranges including deep frozen.
For the software, we are becoming more proactive and predictive based on massive amount of data we are collecting and have access to.
Air France KLM Martinair Cargo
Marcel Kuijn, Global Head of Pharmaceutical Logistics
In June 2020 we created an internal, cross-disciplinary task force with the goal of preparing for the distribution of COVID-19 vaccines and medicines. At that time there was little information available so we worked on different scenarios. Today we have a reasonably clear picture on what to expect.
The task force worked on different domains including capacity (in the air and on the ground) and readiness of suppliers and outstations.
One of the deliverables of the task force was a dedicated product for the distribution of COVID-19 vaccines. Besides the highest priority it also provides access to a 24/7 service center that we have set up specifically for COVID-19 vaccine shipments. Another deliverable was the capacity increase of temperature controlled storage rooms both at Paris Charles-de-Gaulle and Amsterdam Schiphol.
MIC Cargo
Edip Pektas, CEO
A challenge of this magnitude requires multi-level collaboration and quick adaptation to new ways of operating. As a company, we reached out to clients such as Hellmann, Envirotainer, and Emirates SkyCargo – and also to some competitors – to formulate best practices to complement our existing GDP certification. Specifically, in the near future, we plan to have new freezer space for approximately 900 skids to accommodate the specific needs of COVID vaccines.
We have calibrated our facility temperature control systems with enhanced risk-prevention measures, and we have implemented additional redundancies on mechanical and human resource level to ensure a stable environment.
Since our people are our most valuable asset, and there is nothing more important than their safety and health, we have implemented workplace standards recommended by the CDC to prevent virus transmission and maintain healthy operations.
Conducting our business requires our employees to interact with each other and our customers in person. To keep everyone as safe as possible and avoid any business closures, we are piloting a Bluetooth-enabled contact tracing technology called Contact Harald. This system can quickly and accurately identify and contact those who have been exposed to the COVID-19 virus.
Validaide
Eelco de Jong, Managing Director
Validaide is actively working with our global community of air carriers, Ground Handling Agents, and warehouse and trucking providers to ensure that pharma handling capabilities are defined and up to date on the Validaide platform. We also encourage these logistics suppliers to upload additional information about their facilities, such as images and certificates.
The information available on Validaide supports freight forwarders in the planning and approval of COVID-19 vaccine transport networks, specifically to evaluate logistics suppliers and transport options.
With the roll-out of the vaccine well underway, transporting it has come with its challenges. For example, the Pfizer vaccine must always be stored at a temperature below -94°C, which when transported to hot climates, cannot be 100 percent guaranteed, posing considerable challenges. EMBALL'ISO, Hanhaa, Air France KLM, MIC Cargo and Validaide examines the potential problems that could disrupt the roll-out of the COVID-19 vaccine.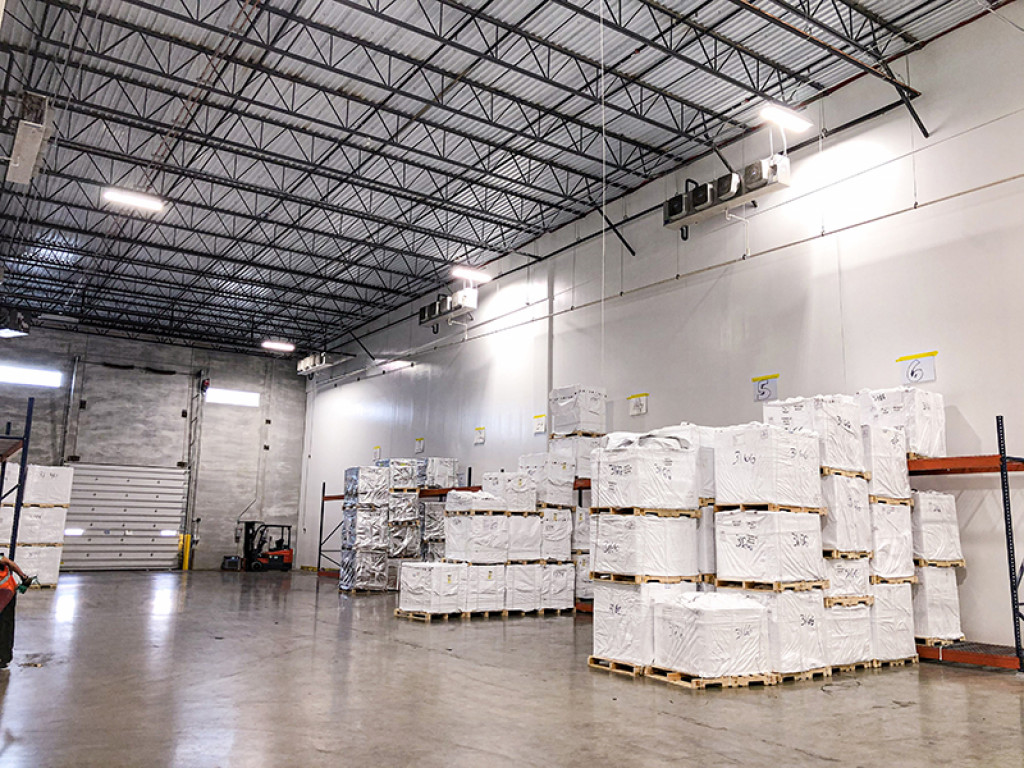 Q3: What major challenges relating to the distribution of COVID-19 vaccines will need to be overcome?
EMBALL'ISO
Yann Martin, Global Sales Director
There are four main challenges to overcome:
1. Firstly, to maintain the right temperature till patient. With incoming vaccines such as the Moderna and Pfizer vaccines, the final distribution and administration remains a big challenge.
2. Secondly, the capacity. If billions of doses of vaccines have to be sent at the same time, there might not be enough aircraft capacity or isothermal solutions, while not even mentioning the other medicines that need to be shipped too. Multimodal shipments with sea shipments should be taken into consideration too.
3. Thirdly, in order to supply this vaccine, all stakeholders will have to work closely and collaborate. Storage capacity are not the same everywhere. There might not exist or be limited, High Quality Temperature Controlled AWB might not be available on charter flights.
4. Lastly, even if the vaccine distribution is a priority, the impact on the environment needs to be taken into account. Reusable Solution should be prioritised to avoid waste landfill. Reuse and Reverse Model like the one we offer is well adapted with less CO2 emission due to the light weight of the pallet shipper, reusability and scale up capacities.
Hanhaa
Henning Pottharst, Product Manager
The distribution of COVID-19 vaccines is one of the most logistically difficult operations the world has ever seen. Not only will distribution be a chaotic task, but the storage conditions of the vaccine may prove to be even more troublesome.
Pfizer's vaccine needs to be stored at -94°C (-137.2F). Pharmacies don't have freezers this cold, because no approved drug has ever needed to be held at this temperature. Even if it were possible for countries across the globe to manage this, the stability of the vaccine is not 100 guaranteed when exposed to slight climatic variations.
With that being said, Pfizer is working on a powdered version of its vaccine in hopes of reducing cold storage requirements this year. The other leading candidate from Moderna and the National Institute of Allergy and Infectious Diseases could be kept at -20°C.
Alongside this, the vaccine will initially be a target for theft and diversion due to limited supplies and high demand. Without efficient and cooperative regulatory systems, there is a much higher risk that inferior and counterfeit vaccines will appear on the market.
Support and innovation are urgently needed to prevent substandard and counterfeit vaccines entering the supply chain and undermining trust in formal delivery mechanisms.
Air France KLM Martinair Cargo
Marcel Kuijn, Global Head of Pharmaceutical Logistics
In the beginning, the main challenge was the unknown… scenarios. At this point in time there is still uncertainty on precise timing and volumes so we will all need to be agile.
Another challenge is the requirement to transport one of the vaccines at -80 degrees celsius. The large amount of dry-ice required for that made it necessary to review our processes and determine how we can safely increase the amount of dry-ice that we can transport in our aircraft. We succeeded to do so but it was not a small task.
MIC Cargo
Edip Pektas, CEO
The biggest challenge is transporting billions of doses of COVID-19 vaccine worldwide and it is the largest and most important logistics effort in history. Considering the manpower and payload needed, plus the extreme temperature-sensitivity of the product, then factoring in the urgency of reducing the global impact of the virus, it adds up to formidable task – but also a tremendous opportunity.
Among the major challenges are:
• Most cargo travels in the bellies of passenger aircraft, and many of the usual routes are not currently operating due to reduced passenger demand.
• The same reduction in demand has resulted in a reduction of manpower at airlines and many other cargo industry organizations.
• Employees participating in this unique supply chain will need specialized training – for their safety and to ensure the integrity of the vaccine delivered to the public.
• While the specialised packaging needed to transport and maintain the vaccine at sub-zero temperatures is currently in use, this packaging is not available in the quantities that will be needed for the vaccine transport. The same is true for the amount of warehouse freezer space that will be required at transfer and distribution points.
Validaide
Eelco de Jong, Managing Director
A major challenge is ensuring the vaccines are stored in temperature-controlled environments. Ensuring product integrity will be critical, which can only be ensured with the right combination of thermal packaging and adequate infrastructure, equipment, processes, and trained staff during global distribution. All parties need to agree and provide approval on these topics for all transport routes, while also ensuring regulatory compliance.
Additional challenges for the distribution of COVID-19 vaccines are expected to be related to capacity constraints in air freight and road freight, customs clearance and security.
As the number of passenger flights remains below pre-COVID levels, air freight capacity and route networks are also significantly reduced. This needs to be addressed with additional freighter flights and a growing number of charter flights from forwarders. Governments will also need to define fast-track procedures to expedite the import clearance of COVID-19 vaccines. Finally, arrangements need to be in place to prevent tampering and theft of COVID-19 vaccines during global transportation.
Pharmaceutical manufacturers must provide guidance to the logistics industry on supply chain planning to assist in the successful roll-out of the vaccine. EMBALL'ISO, Hanhaa, Air France KLM, MIC Cargo and Validaide offer its advice to pharmaceutical manufacturers keen to contribute to this global effort.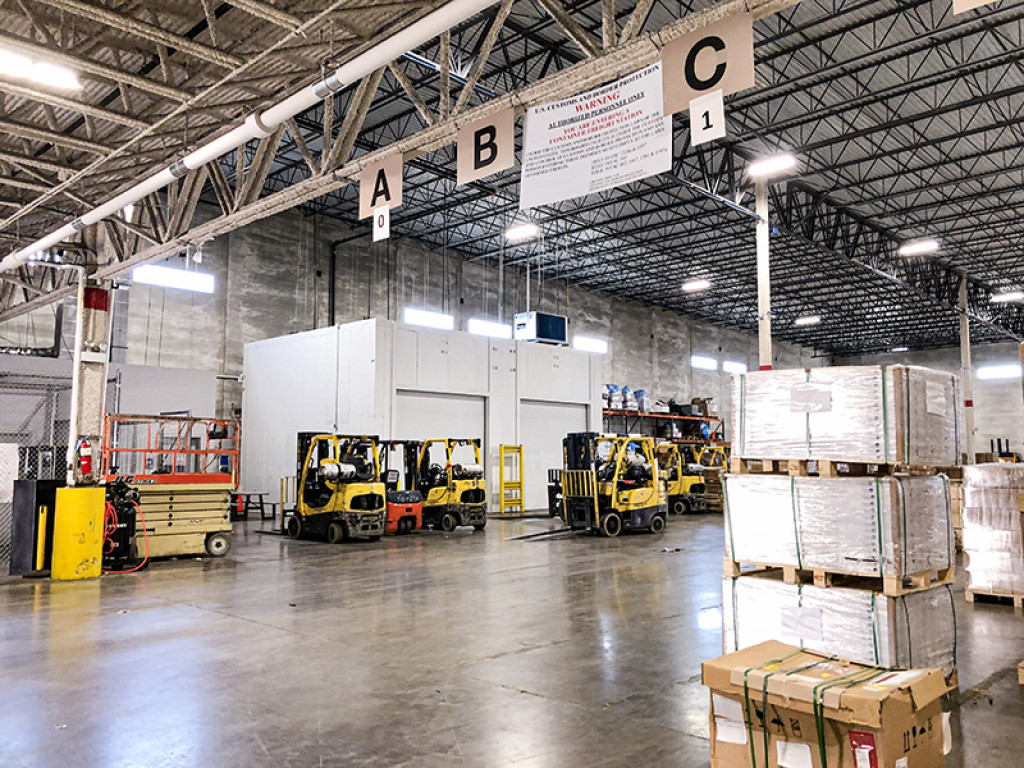 Q4: In light of these concerns, what advice would you give to pharmaceutical manufacturers and their suppliers (raw materials, CMO, 3PLs etc.) in order to plan and execute such an operation effectively?
EMBALL'ISO
Yann Martin, Global Sales Director
The first thing would be to work on the stability of data of their pharma products. This allows us to make huge savings while offering not the most performant solution but the one that will be sufficient to their needs. Through our dynamic approach, we advise customers on the level of performance they need depending on lanes and stability data of the product.
It is also important to communicate in advance on production and needs so that all actors (forwarders, packaging supplier) can adapt their production plan or services centres capacities, even if they're already anticipated.
Hanhaa
Henning Pottharst, Product Manager
To execute such an operation effectively will require a range of strong oversight tools to be in place before vaccinations are distributed. Multiple options are available, from technology-based approaches such as IoT and blockchain which would help prevent theft and assure the quality of vaccines.
And with technology becoming increasingly more sophisticated and easily accessible by nefarious manufacturers and shippers alike, pharmaceutical manufacturers and their suppliers should identify pain points, run proactive tests and exercises to predict criminal behaviour, and, of course, put in preventative measures.
Hellmann and Hanhaa recognizes that some companies, especially those the size of Johnson & Johnson or Pfizer, might feel the need to deploy entire armies in the fight against counterfeit drugs. Consider, for instance, that revenues from counterfeiting and diverting drugs accounts for around $200 billion, or 10 to 15 percent of the entire, global pharmaceutical market.
Hellmann and Hanhaa notes that these pain points, while real, can be controlled by implementing Smart Visibility both upstream and downstream in the cold chain, or transit that requires end-to-end temperature control through transit.
Not only does the Smart Visibility and ParceLive tracking system ensure compliance in this regard (and from between -30 to 50 degrees), but can also alleviate unnecessary and time-consuming war games by providing simultaneous, or real-time, updates on location, humidity, shipment breaches, unanticipated shocks, falls, tilts, and more. Despite all of these countermeasures, Hanhaa also notes the need to get out, and stay out, ahead of counterfeiters and diverters who are increasingly moving away from shipping actual counterfeit products and, instead, sending illegitimate ingredients to manufacturing facilities in order to produce fakes in country.
Air France KLM Martinair Cargo
Marcel Kuijn, Global Head of Pharmaceutical Logistics
'Key to success'
It is also very important to communicate clearly on expectations in terms of quality, servicing and security to ensure that each party in the supply chain knows what is expected from them and there are no surprises.
MIC Cargo
Edip Pektas, CEO
As noted above, at this point we do not know everything we need to know about the specific vaccine and what it will take to move it safely and effectively. But there are certain qualities that pharmaceutical manufacturers and their suppliers should demand from any prospective supply chain partners:
The number one key is the potential partner must demonstrate the capability for, and a commitment to, open-source data sharing and collaboration.
The potential partner must have the proper facilities and the highly trained staff needed to effectively play their role in this critical effort.
The potential partner must follow the existing industry standards and best practices for temperature-sensitive cargo.
The potential partner must demonstrate an ability to modify their current existing processes (or quickly develop new ones) to meet the needs of unique shipments.
Validaide
Eelco de Jong, Managing Director
It is vital for pharmaceutical manufacturers to provide guidance to the logistics industry on supply chain planning and the thermal stability of their COVID-19 vaccines. A lot of this knowledge may still be evolving but any insights on thermal stability will support the distribution planning. A good example has been the information provided by Moderna on the temperature requirements for their mRNA-1973 COVID-19 vaccine candidate.
This information can be used by manufacturers, freight forwarders and other partners to jointly define distribution networks as early as possible with adequate packaging solutions and the availability of sufficient transport capacity and infrastructure.
EMBALL'ISO, Hanhaa, Air France KLM, MIC Cargo and Validaide provide an overview of its capabilities and what their respective organizations can offer to the logistics industry.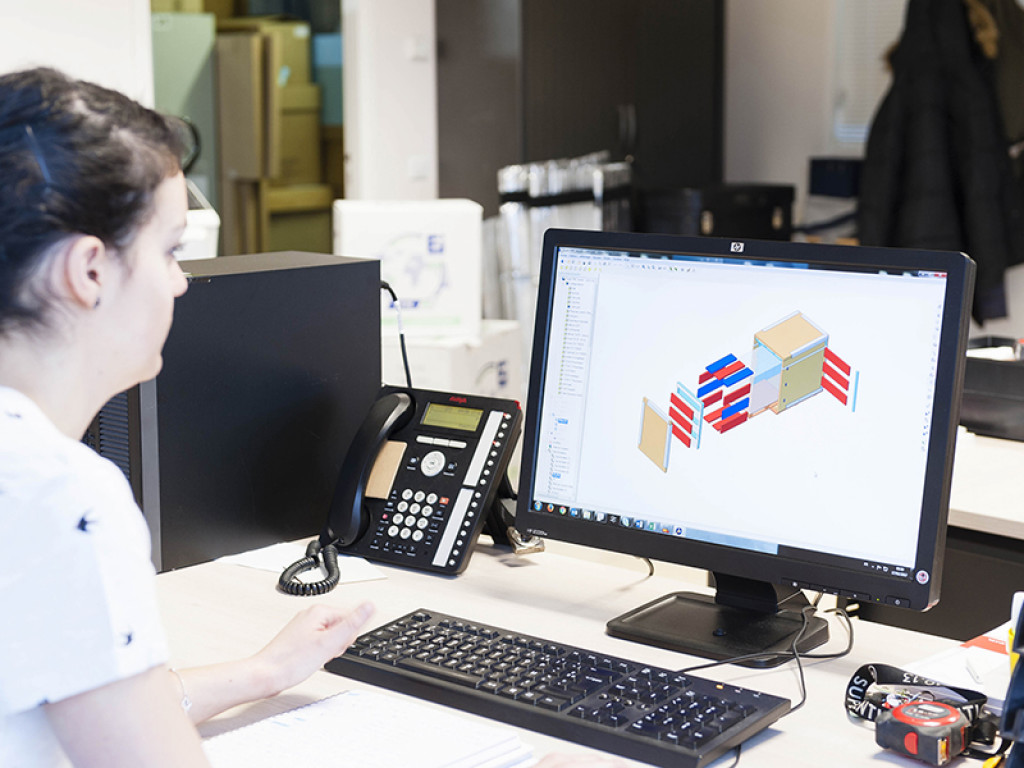 Q5: What types of practical values do you think your organization can bring to the table?
EMBALL'ISO
Yann Martin, Global Sales Director
As a small and agile company, EMBALL'ISO offers TaylorMade solutions and flexibility as the Reuse and Reverse Network.
EMBALL'ISO collects insulated packaging after use, groups returns from different customers, and sends the packaging back to the nearest EMBALL'ISO service centre through the solution with the lowest carbon footprint. The packaging is then disinfected, repaired if necessary, and checked to ensure that it guarantees the same level of protection as the new packaging. This ethical model allows EMBALL'ISO's customers to benefit from the economies of scale created by the grouped returns and means they no longer have to manage the packaging once it has been used. With an innovative reuse and reverse business model that has already proven itself, the EMBALL'ISO model is much appreciated by customers, and works well thanks to a large network and collection points in over 80 countries. EMBALL'ISO helps customers reuse isothermal packaging, while saving time and money.
The repositioning is made most of the time by sea and by air in case of urgent cases. As a small and agile company, EMBALL'ISO works hand in hand with customers. We identify needs, implement dedicated solution to customer, open new services centres or conditioning centres. This helps to boost development to new customers that can benefit from solution or network and then it benefits to the first customers with mutualized costs. This is how we boost the development.
Hanhaa
Henning Pottharst, Product Manager
For all modes of transportation, regardless of sizes and temperature requirements, Smart Visibility has the right solution that is extremely user friendly and cost effective. It is why major pharmaceutical and medical device companies can easily deploy our solutions to their existing supply chain globally.
Global COVID-19 vaccine logistics will have lots of variables such as locations, temperature ranges, transport modes, customs, temperature-controlled packaging types, and having a real time insight to all of these moving targets is one of the key values we bring to the table.
Air France KLM Martinair Cargo
Marcel Kuijn, Global Head of Pharmaceutical Logistics
Air France Cargo and KLM Cargo both have initiated and actively contributed to a community approach at their own hubs Charles de Gaulle and Schiphol.
With a collaborative attitude, we can contribute to better prepare other actors in the chain to the upcoming distribution of COVID-19 vaccines and drugs.
MIC Cargo
Edip Pektas, CEO
Earlier this year, MIC handled 16 cargo charters of COVID-related supplies (PPE and other medical-related equipment). This included three pharma-only charters totalling 220 metric tons.
MIC's exclusive unbroken in-warehouse cool chain and GDP-certified, three-chambered 12,000 square-feet cooler kept these pharma shipments at the strict temperature and humidity levels required. Next-generation, fully-automated technology allows us to monitor the temperature of all pharma we handle 24/7.
MIC recognizes the importance of partnership and collaboration with all our business partners. From top leadership to warehouse staff, we stress the importance of taking ownership of every shipment – handling medicines and vaccines as if we or our family members were the end patient.
Validaide
Eelco de Jong, Managing Director
The Validaide digital platform can help to accelerate the planning and preparation of COVID-19 distribution activities for manufacturers and forwarders in multiple ways.
First, our Validaide Capabilities Platform provides direct access to information about infrastructure, equipment, and processes of many logistics providers. This helps forwarders and manufacturers to easily evaluate and select qualified logistics suppliers and transport routes. For example, Validaide users can easily check if freezers or cold rooms are available at airports in Sydney or Melbourne when COVID-19 vaccines need to be shipped to Australia.
This supplier information is automatically combined with other relevant data on Validaide, such as climate data and flight schedules. This enables users to easily create digital Lane Assessments, which are a regulatory requirement for healthcare shipments and particularly important for temperature-sensitive products. In a recent project with Hellmann Logistics we created Lane Assessments for more than 250 transport routes of a pharmaceutical manufacturer within a few days. This provided a major time saving, as traditionally it would have taken weeks or months to collect information from all relevant suppliers and create manual assessments in Excel spreadsheets.
With this year set to be one of the most challenging and demanding years ever for the logistics industry, EMBALL'ISO and Air France KLM provide guidance with the future in mind.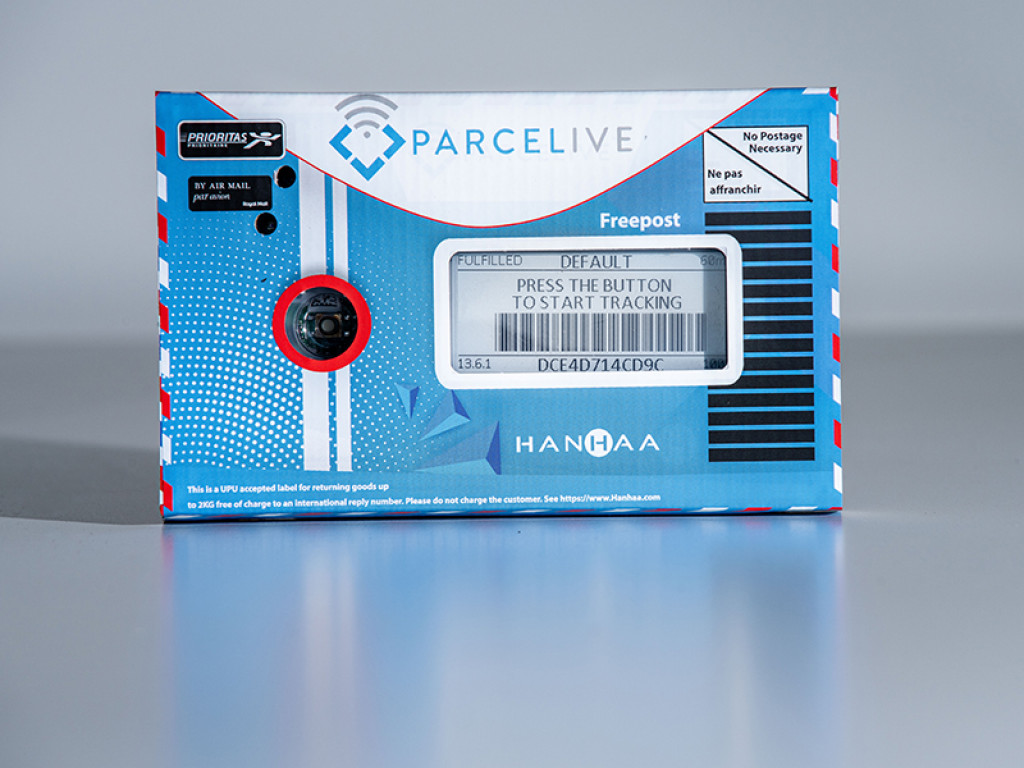 Q6: What are the other key things to be aware of during 2021?
EMBALL'ISO
Yann Martin, Global Sales Director
Awareness of the destruction that human activities are inflicting on our planet makes it essential to move away from single use items, to stop throwing things away and to start reusing them.
The COVID-19 vaccine distribution should not let it apart.
Many pharmaceutical companies are exploring the potential for reusing insulated packaging. There are few calls for tender that do not compare single-use and reusable insulated packaging. However, reusing insulated packaging is viewed very differently depending on the customers, the suppliers, the types of packaging (active/passive) and the countries.
Suppliers of active insulated packaging or containers, which are inherently reusable and available only on a rental basis, eliminate the waste management problem. However, these products are heavy, very expensive to produce and rent, and are moved by plane (usually empty) in order to maximise their turnover rate. They have a significant impact on the environment, since they cause CO2 emissions into the atmosphere.
Other hybrid models have been developed where the packaging supplier collects the passive insulated packaging at its destination and moves it flat, most often by boat. This is called reverse logistics. The environmental footprint is markedly smaller: moving by boat and reusing insulated packaging managed by the supplier. Changes in maritime transport regulations are making it increasingly less polluting, with the use of cleaner fuel and more stringent waste filtration systems.
The next step is to develop the shortest possible reverse logistics routes, without moving to the point of origin, but rather with local movement to the nearest possible location. This is only feasible with a dense network and service centres on every continent.
Pharmaceutical companies also need a guarantee that reused insulated packaging will maintain the same level of performance. This means establishing a complete traceability circuit for the units and developing a cleaning and repairs programme, validated and managed by the passive packaging supplier and incorporated into its quality system.
The next step is consolidating/mutualising the recovery of insulated packaging from the various end customers. This will increase the number of units per sea container, reducing the environmental footprint and the cost, all in a virtuous system. Few suppliers on the market can offer such comprehensive solutions that consolidate end-customer units, as it takes time to create a global reverse logistics network.
This is a fundamental business change for insulated packaging suppliers, with a major focus on Supply Chain activities to optimize return flows and reuse programs. Another benefit of this cooperation is the possibility of recovering and reusing an increasingly wide range of insulated packaging: from box pallets to pallet shippers, with water or PCM briquettes, and thus lowering costs for everyone.
Reusing passive insulated packaging with a global return consolidation system helps pharmaceutical companies reduce their waste management, transport and purchasing costs while improving their environmental footprint, with less waste and lower CO2 emissions associated with the creation of new packaging and transport.
Last but not least, in the challenging context of COVID-19 distribution, partnerships will be essential. "Traditional partnerships" between isothermal packaging supplier and logisticians for example, but also between isothermal packaging suppliers. This will bring synergies and make it possible to propose global solutions adapted to the challenges.
Air France KLM Martinair Cargo
Marcel Kuijn, Global Head of Pharmaceutical Logistics
Sustainability is an important topic for society and in the logistics industry. Air France KLM Martinair Cargo has recently launched the world's first sustainable aviation fuel (SAF) program in the airfreight industry, enabling freight forwarders and shippers to reduce their CO2 emissions. Several of our key customers have already signed up.
Another topic that will continue to grow in importance is (real-time) connectivity. Both on the commercial side by connecting forwarders directly to our digital services as well as on the operational side using container and tracker data.
View the Covid Vaccine Logistics Handbook Brochure