A trusted single point of contact for EPCM projects, AGRA Industries, Inc is an established leader in the seed, feed, sand, biomass and ethanol industries. We speak with members of the executive team to find out more.
INTRODUCTION
The energy and biomass sector faces innumerable challenges that are yet to be solved. For many large companies across the US, answers are sought in a small town in Wisconsin.
Merrill, Wisconsin is home to engineering, procurement and construction (EPC) and manufacturing leader, AGRA Industries, Inc (AGRA) – a second-generation privately-owned and family-oriented organization.
AGRA is an established leader in the design, fabrication, and complete construction of new turnkey facilities. Finding application in a host of industries, AGRA's remit extends to ethanol plants, seed processing facilities, wood biomass facilities, grain processing and feed mills.
In seed processing, it is estimated that approximately one-third of all US corn seed passes through an AGRA dryer. Elsewhere, in the biomass field, AGRA is the exclusive provider of steam explosion pellets developed by Arbaflame technology in North America.
The company is bolstered by an industrial legacy that stretches back to the company's founding in 1962 by Roger W Hinner, who built the foundations of the company in a small Quonset building. During these humble beginnings, AGRA specialized in the detailing, manufacturing, and installation of fire escapes, tanks, feed mills and grain facilities.
Fast forward to today, and that niche has expanded significantly to encompass turnkey ethanol, seed corn, feed mill, and biomass pellet facilities.
"To simplify things, I like to say that AGRA conveys, stores, and dries any and all products in the seed, feed, sand, biomass and ethanol industries," introduces AGRA President and CEO, Pat Hinner.
Hinner brings to the company a wealth of experience in the agricultural and ethanol industry. With a career spanning over 46 years, Hinner began working for the family business at the age of 16, and has been instrumental in the AGRA name becoming synonymous with the development of the modern corn dryer.
Over this time, Hinner has amassed significant experience in all phases of large-scale projects, from the initial design to hands-on construction, whilst maintaining a constant focus on the concerns of the client and striving to make products and processes safer and more cost-effective, without compromising on quality.
The concept of longevity, as a second-generation family-run company with a rich history, also translates to AGRA's product offering, where reliability and a longstanding service is key.
"'Durability by design' is our engineering motto," states Hinner. "When you purchase AGRA equipment, you are purchasing something that your grandchildren will service and that is something we are very proud of.
"Through many years of experience, we have taken failure points or areas that wear out, changed the designs and added abrasion resistant plates to ensure longevity," he elaborates.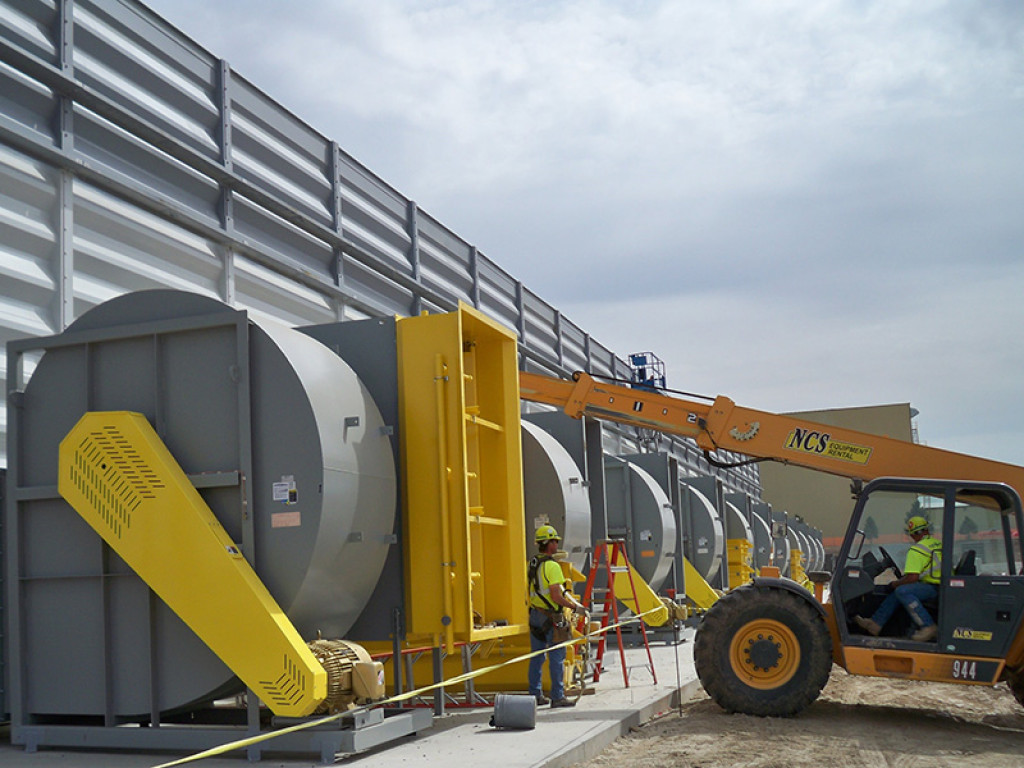 STRUCTURE FEEDS CULTURE
A key component of the leadership style that Hinner brings to AGRA is an emphasis on development and guidance for assigned managers and department personnel.
As an apt example of this, joining Hinner is Ben Bostrom, AGRA's Vice President of Operations, who worked his way up to the company's leadership team after originally joining as a welder in 2007.
"I came to AGRA with five years of welding experience from a large structural steel manufacturer, and I quickly progressed into multiple leadership roles in the company," he recalls.
Hinner personally approached Bostrom, who at the time was in the position of Plant Manager, and encouraged him to undertake a degree that would enable him to eventually progress to oversee all AGRA operations. "I accepted, and in May of 2021, I graduated with a B.S. in organizational leadership with a minor in Operations Management."
AGRA's corporate structure is designed in a way that facilitates efficiency, and fosters agility, split into multiple teams divided into Engineering, Project, and Construction with each lending their unique strengths. The three primary business units comprise AGRA Industries, Merrill Fab, and AGRA Construction, with Bostrom overseeing all operational functions.
"We all have our divisions that we are responsible for and we do it without a lot of bureaucracy, which makes AGRA lean and fast," comments Bostrom.
A key tenet of these divisions is Merrill Fab, as the company's manufacturing segment. Alongside undertaking EPCM projects, Merrill Fab enables AGRA to manufacture its own line of mechanical equipment, including gates, valves, conveyors, structural steel and EOM products for conveyor and pollution control customers. As an area of major investment, Merill Fab is the backbone of AGRA's manufacturing prowess which has advanced significantly with major investment into top-of-the-line equipment that reduces lead times and streamlines efficiency.
"We are extremely pleased with the recent capital investments that Ben and his team have chosen," says Hinner. "We have always had quality equipment, but with recent technology advancements I am blown away by the speed, quality, and reduced operational costs."
With structure walking hand in hand with culture, AGRA's organization complements an environment that is conducive to employee empowerment and development that encourages promotion from within.
"At AGRA, we don't have a bunch of managers with their heads in the clouds," says Plant Manager Chris Marcott. "It's a normal occurrence to see the President and Vice-President going for regular shop walks looking at the safety, quality and productivity of the plant."
Aside from establishing a favorable company culture that encourages and nurtures its people, the company's structure truly lends AGRA a competitive edge for customers, as its model of vertical integration permits full control over the scheduling of its products to allow timely delivery that guarantees customer satisfaction. This entails additional client advantages, with not only a highly efficient, streamlined process, but also the elimination of areas for mark-up that reduce the overall cost of service.
"A typical engineering, procurement and construction (EPC) provider will procure all the components and add another layer of cost as they sell it to the end user," Bostrom explains. "AGRA is able to engineer, manufacture, and construct all under one umbrella, reducing and in some cases eliminating this added markup."
This idea of delivering cost-efficiency touches on the customer satisfaction that is so critical to AGRA. As Bostrom attests, "a repeated theme for every project that we work on is our customers and their investors' ROI (Return On Investment). This is something that Pat takes great ownership in, stating that a product is only successful if the sub-contractors, the customer, and AGRA are satisfied at the end of the day."
This notion of mutual profitability and benefit runs at the core of all AGRA's endeavors. As such, AGRA prides itself on maintaining fruitful, long-term relationships with its clients and working partnerships.
This is evidenced in AGRA's Engineering team – a division formed of 18 people led by Engineering Manager Josh Neumann. Here, a combination of mechanical and structural designers, detailers, and engineers leverage the latest scanning and 3D software to ensure products meet or exceed the necessary specifications.
A key element within this is the ongoing strategic partnership with McClure Engineering, enabling the validation of all structural components.
"Through this partnership, we are able to have our licensed engineer perform the engineering design while collaborating with McClure Engineering to produce final construction documents. The relationship has been a wonderful addition to our partnership network," comments Bostrom.
Complementing this is the AGRA Projects team, headed by Director Chris Barlow, where several partnerships with millwright contractors across the US ensure scalable construction staffing in addition to direct employees, feeding the workforce that keeps the cogs of major projects turning.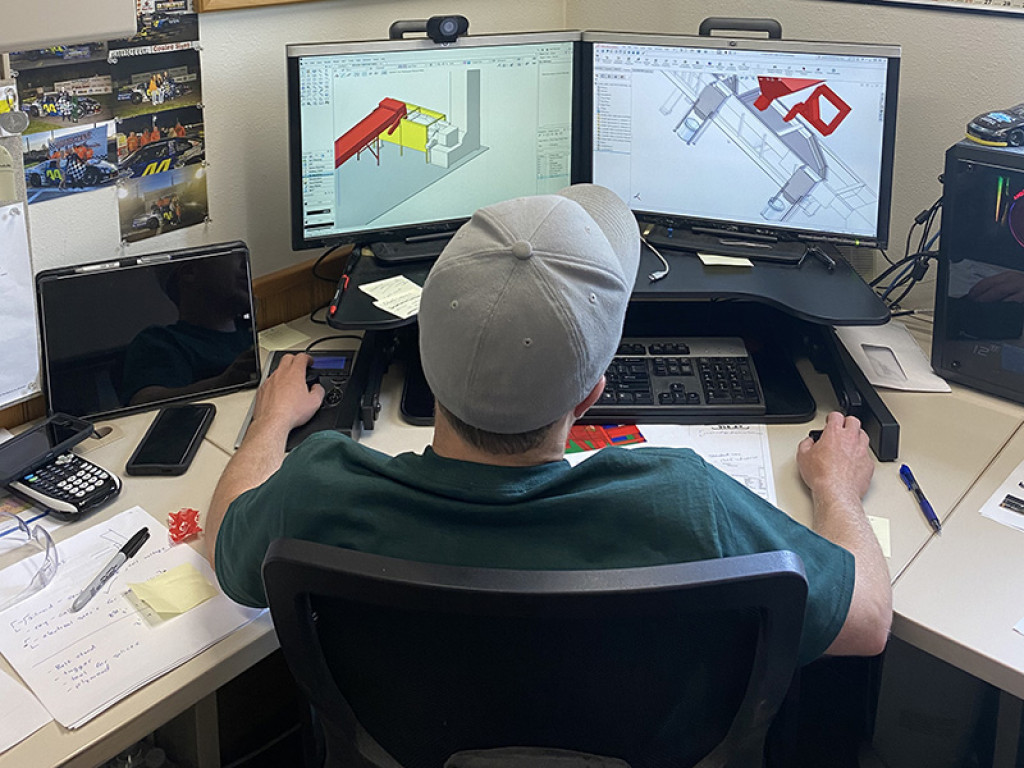 REMAINING RESPONSIVE
AGRA currently faces a volatile market resulting from global geopolitical tensions and supply chain disruptions lasting from the COVID-19 pandemic. In order to combat supply chain issues, AGRA heavily engages with its project team during the sales process to identify critical path scheduling, so that once a project is sold, design, procurement, fabrication and construction can get underway immediately.
Exciting new avenues are now paving the way forward for the company.
"One of the opportunities that we are excited about is biomass pellet production with waste streams and invasive feedstock," says Hinner. As such, the company is working closely to address and overcome the problems faced by traditional pellet plants, including the bridging of materials, capacity, and quality of pellet production.
Whilst also expediting solutions for conventional white biomass pellets, AGRA is currently working in close cooperation with Arbaflame – a Norwegian company pursuing the transition to black biomass pellets. Through Arbaflame's patented steam-treatment technology, wood pellets and biochemicals are produced under the brand name of ArbaCore™. Boasting numerous advantages that make the pellets ideally suited to replace or supplement coal in coal-fired, or combined heat and power stations, Arbaflame is an environmental gamechanger, with a 90 percent reduction in emissions from coal-fired energy production compared to coal.
With Arbaflame's first full-scale commercial plant – ArbaOne – initiating commercial production in early 2022, Arbaflame and AGRA will continue to work together to explore opportunities for producing steam exploded black pellets in North America.
Similarly, in the renewables field, AGRA is currently developing a major project, raising $420 million to construct a state-of-the-art bioenergy plant to produce products that will serve a host of industries. Biofuel is one key element of this, as a major contributor to reducing its reliance on fossil fuels. Alongside this, AGRA will further expedite North America's green energy transition with research into renewable diesel, sustainable aviation fuel (SAF), and continue its efforts in biomass, as the country's exclusive project producer of the steam explosion pellet developed by Arbaflame.
Aside from the above, AGRA will continue to focus on the pillars of supply chain management, sustainability, automation and increased market share moving forward, as it also seeks to increase the square footage of manufacturing and growth.
Whatever the project, AGRA remains the one-stop solution to expedite it. As Director of Projects, Chris Barlow, concludes, "it is in our DNA that we do not accept failure. We find a way as a group to make it happen."