Gordon Flesch Company has been powering business decisions across the Midwest with the necessary software and equipment for over six decades. President Patrick Flesch talks family business, and channelling agility.
INTRODUCTION
Technology is the powerhouse of modern business.
Although a rapidly shifting and ever-evolving realm, in this dynamic space, leading office technology solutions provider Gordon Flesch Company (GFC) has kept its finger firmly on the pulse for over 66 years.
"A word that we like to use is agility. Although we are a large organization, we don't have a lot of red tape. This means that we are good at getting things done quickly and in a unique way for clients that larger direct manufacturers can't because of too many levels of approval or bureaucracy.
"We cut through that, and our customers notice and appreciate it," says President of the company Patrick Flesch – son of original founder, Gordon Flesch.
Today, the GFC enterprise encompasses over 635 employees with an operational footprint spanning the states of Ohio, Indiana, Illinois, Wisconsin, Iowa, and South Dakota.
Through its brick-and-mortar presence throughout the Midwest, GFC stands unwavering in its commitment of helping customers achieve optimal workflow efficiencies, thereby increasing productivity, eliminating waste, and saving money.
GFC's experienced team of consultants far exceeds a traditional sales role by fostering close-knit working relationships with clients to source the best solution. These solutions comprise three principal blockades of business. While Flesch himself recognizes managed print services as the company's core competency and "bread and butter", GFC also excels in both managed content and managed IT services.
With such a wide portfolio, covering both software and equipment, GFC ensures customized solutions for business success catering to myriad sectors.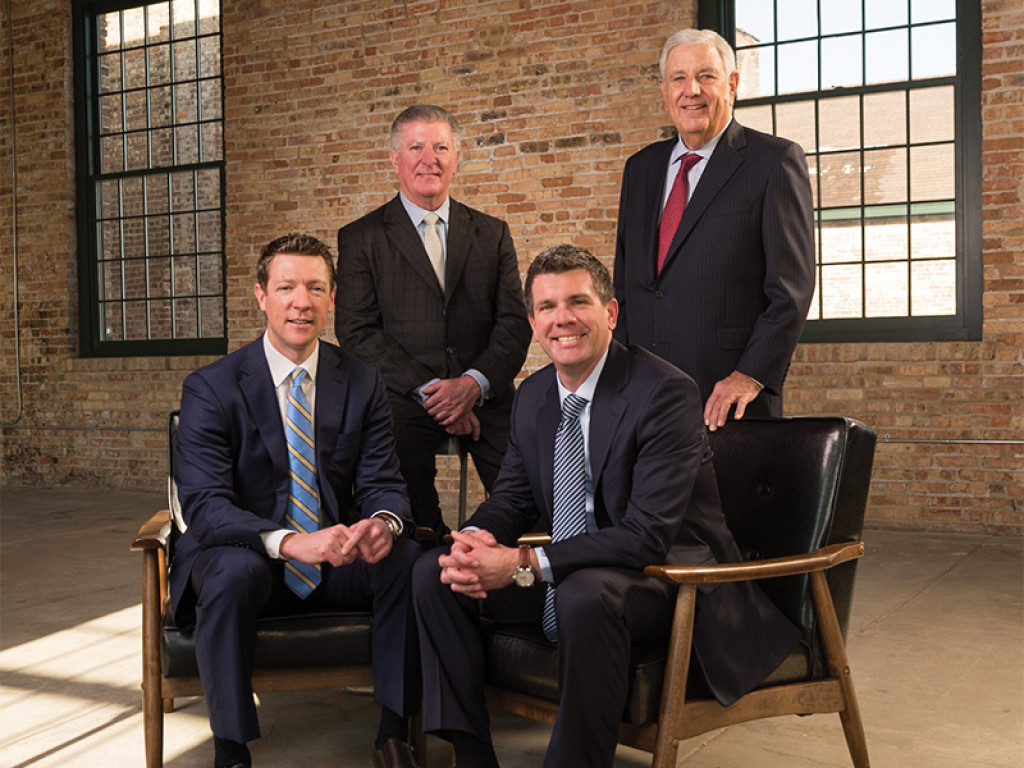 KEEPING IT IN THE FAMILY
Patrick himself was always destined to follow his father's footsteps into the business, yet it has come following years of experience, hard-earned through climbing the echelons of the company in several different roles.
He fondly recalls evenings during childhood spent eating pizza in the office whilst his dad was still working away at building the business, and later, summers consumed by odd-jobs and internships in the warehouse, learning the ropes of cold-calling and delivering products to customers.
"I always knew that ultimately my goal was to become part of the family business, but I also wanted to prove to myself that I could be successful outside of it," he remarks.
After majoring in Marketing and Management Information Systems, Flesch cut his teeth in the fast-paced competitive world of tech sales at Fortune 500 company CDW.
"I had success there and learned a lot. It taught me about the real world and those experiences catapulted me into my career at GFC."
Flesch embarked on transforming under-performing territories in a sales role at the company, before taking on larger clients and relocating to Madison, Wisconsin as a Sales Manager. In 2015, Flesch became the Vice President of Sales for the Western region and was eventually promoted to President in 2018.
"I was proud to represent the Flesch name and gain customer confidence in that way. It was quite the climb, but through that, I gained credibility with our team since it wasn't like I just walked into a senior leadership role straight out of college!
"I wanted to earn respect from the people I worked with across the business."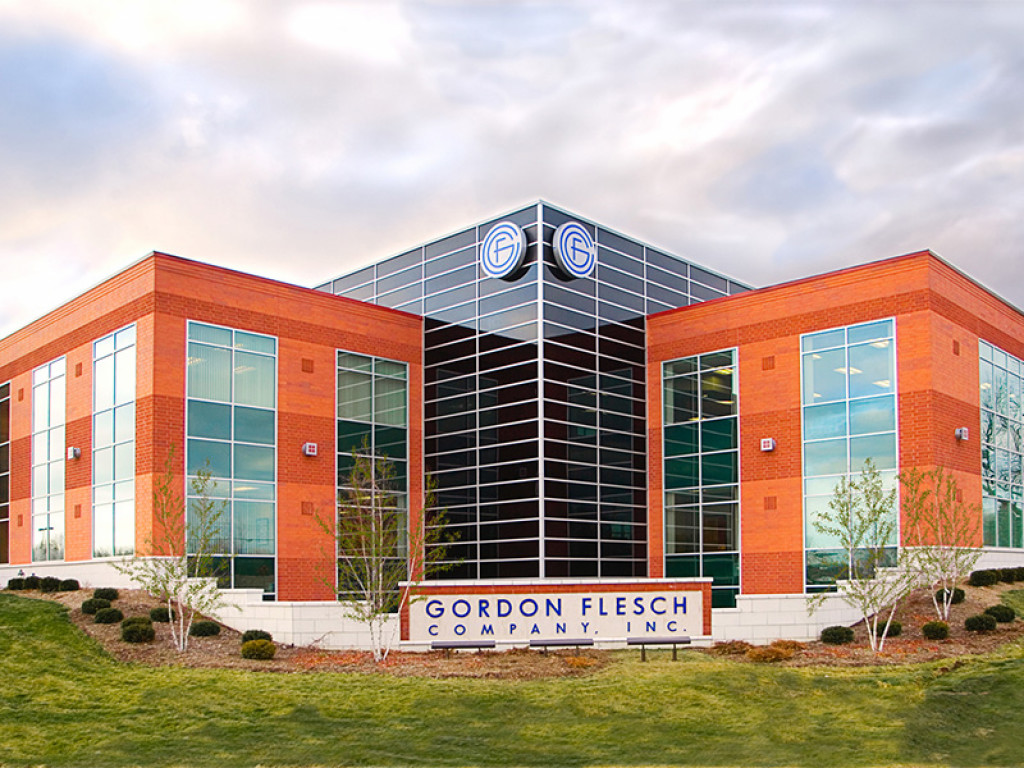 THE GFC DIFFERENCE
Today, that family-owned legacy continues to bleed into the culture and team spirit at GFC, translating into a truly competitive advantage where the team makes all the difference.
"There's a real team atmosphere here. Everyone talks about that kind of culture, but we often do things outside of the office together with our families and it has really built a nice camaraderie here in the office," says Flesch.
The GFC approach and way of selling is a source of pride and another key differentiator for Flesch, who is transparent about the fact that cheap prices should never be a company's greatest advantage. The true value lies elsewhere.
"Our culture is a real differentiator for us and the way we sell. We're never the lowest price, and we're very upfront about that with our customers.
"We have to connect with buyers that are going to purchase and make decisions based on value because we have invested so much into the back end of this business – whether that's our state-of-the-art call center, setups for engineers to support customers remotely, technicians in the field giving them extra training, or our salespeople and how we train them to be elite – all this makes us different," he says proudly.
With this attitude in place, GFC doesn't shy away from turning down opportunities when faced with entirely price-driven competitors, instead retaining integrity in bringing to market a different approach and message.
The success of this is proven by GFC's ability to handle large accounts, with the company's in-house leasing division providing a truly competitive advantage in offering unparalleled flexibility for customers.
"A big differentiator for us is that we have an in-house leasing company, so we can do all the financing leases and rentals for our customers through GFC.
"We really position that as an advantage to the customer, since it gives us a lot of flexibility. These large companies have realized that they can get from GFC what they can't from a manufacturer, plus the added value services we can provide that are unique to our company."
This strength in numbers for Flesch is complemented by the company's finance and accounting department, who keeps the books in check and the wheels running on this well-oiled machine.
"Our finance and accounting department is second to none in analyzing the numbers and giving us business intelligence based on those figures. Our finance folks go beyond accounting – they understand the business."
Indeed, it is this understanding of business and how best to inform decisions to put better strategies in place that runs at the very core of both GFC itself and its offering to customers.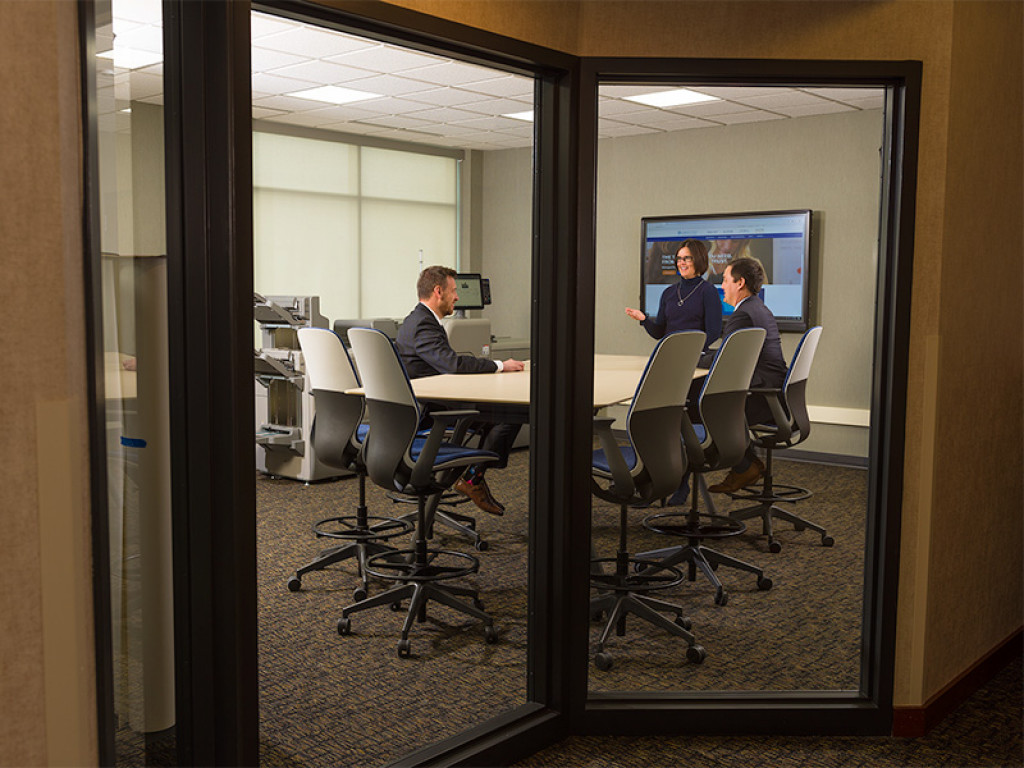 EXPANDING ELEVITY
A flourishing division within the GFC enterprise is Elevity – the company's managed IT services segment. It is an area that Flesch himself is heavily involved in, particularly as it continues to enjoy significant year-on-year growth.
"Last year, we grew it by 60 percent so we're really excited to see what this IT business can bring to our company," he says.
Elevity is the fruition of one of GFC's most successful acquisitions and now represents one of the most capable managed IT providers in the Midwest. The unit comprises a team of technology experts, dedicated to enabling customers to reach an elevated level of IT strategy, security, solutions, and support.
"We acquired a company called IT Pros in Madison, Milwaukee, and Appleton. That turned out to be one of the best acquisitions we've ever made.
"We're really good at the sales engine, and these folks are great at operations. We both came together to learn from each other and it has developed an extremely strong position in the market."
Furthering Elevity's prowess, in May, the division will be moving into a new dedicated building co-habited by the company's print division that will be able to support the branch, along with Elevity engineers and call center personnel. This flourishing strength truly enables Elevity to position businesses for technological success.
Looking ahead, this will continue to be a major focus of growth for GFC, but for now, Flesch is preoccupied with regaining stability in the aftermath of the supply chain turbulence caused by the COVID-19 pandemic, as significant shortages threaten to prohibit GFC from delivering its products and solutions.
"Right now, we just need inventory. We're experiencing a major backlog of orders to fill which has been incredibly frustrating and far from how we typically operate.
"With COVID-19 still lingering and these supply chain issues, we're just trying to get back to a level footing. We'll get back there by Spring 2023," Flesch concludes confidently.
With family values at the core, and a unique company culture centered on premium service and an agile mindset, GFC will continue to serve the needs of businesses throughout the Midwest.