Moeller Aerospace continues to cultivate a diverse product portfolio across commercial, military, space, and industrial gas turbine applications. We catch up with President, Ron Felix.
PROVEN AND CAPABLE
"Aerospace is booming right now, and the work is truly back!"
The enthusiastic opening words of Ron Felix, CEO and President of Moeller Aerospace (Moeller), perfectly reflect both the optimistic outlook of the aerospace manufacturing landscape across the US at present, and the flourishing fortunes of the company itself.
"The aerospace industry is currently witnessing increased pressure in the supply base on performance. Meanwhile, a change in business dynamics is upon us, starting with general inflation, availability of experienced labor, and the need for precise cash management are also making this period of time a little different," he introduces.
With the changing dynamics cited above, Felix believes that Moeller must constantly ensure that it invests in the correct projects and initiatives for its factories and people. The company's number one priority is identifying and managing growth with the right initiatives and investments securing its future and continuing to support its many loyal customers.
Moeller, like many other similar players in the aerospace manufacturing industry, must now attempt to navigate a notably different environment to the unlimited growth that many businesses experienced from 2013 through to 2019. That growth, followed by a significant reduction of demand during the COVID-19 pandemic changed the business profile and left lingering impacts, both positive and negative, on the company as it prepares for the rebound this decade.
"We want to position ourselves to remain highly competitive and financially viable while remaining aware of everything that is going on geopolitically and socially to make sure we're not overcompensating for either a severe downturn or an aggressive upturn," he sets out.
Further hurdles that Moeller is currently contending with include the reduction of an experienced and available labor pool in the wake of the COVID-19 pandemic, the task of attracting the younger generation into aerospace, whether skilled trades or engineering talent, and the overall lack of experience in the industry. This is now starting to become more prominent as a key limiter of growth attainability. "So many "like" businesses have shed large percentages of their staff in recent years, and we are all scrambling to entice a smaller labor pool which is compounding the challenge, especially as the economic model of employee retention changes to appease this new generation of workers."
Despite this, Moeller remains laser-focused on executing an unrivaled level of service. It knows all too well, service is the key discriminator of a product component business.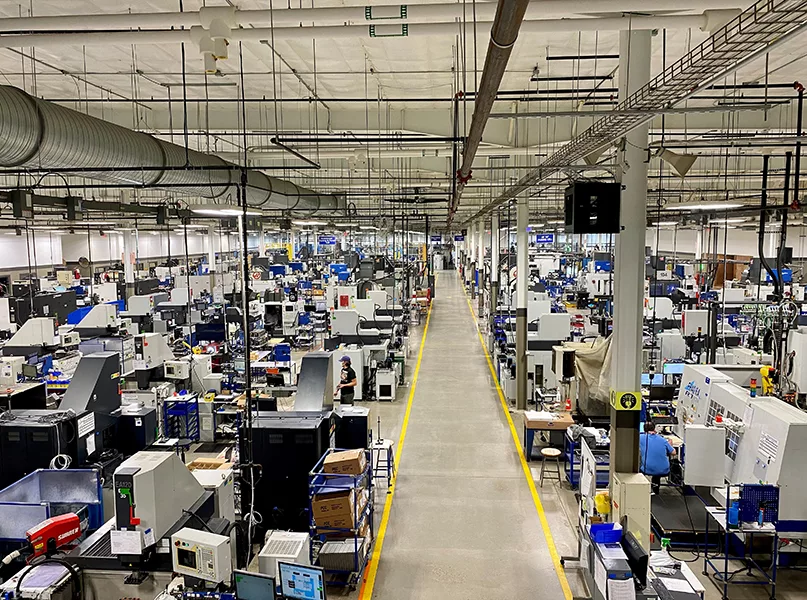 A HISTORY OF EXCELLENCE
Established in 1949, Moeller now draws upon numerous years of experience as a full-service turbine engine component supplier, from raw material procurement to finished part assembly and delivery.
During this time, the company has evolved gracefully into an industry leader in complex precision components for aerospace and industrial markets, displaying expertise in milling, turning, conventional grinding, creep-feed grinding, electrical discharge machining (EDM), and super abrasive machining technologies.
"To this day we specialize in turbine airfoils and complex components including blades, vanes, nozzles, flow path parts, seals, dampers, mounts, and locking parts," details Felix.
Since 2010, the company has impressively expanded five times, adding 188,000 square feet of new manufacturing space to support the growing aerospace industry.
Marking a crucial time for the company, in 2016, Moeller was purchased by AE Industrial Partners, a private equity firm specializing across a vast array of industries including aerospace, defense and government services, space, power generation, and industrial markets.
The company has worked tirelessly to expand its diverse product portfolio, which now spans a multitude of commercial, military, space, and industrial energy applications. As a result, Moeller's machining solutions are now sourced by every major original equipment manufacturer (OEM) on over 70 engine programs.
"We provide thousands of parts to our customers on a weekly basis and each part is manufactured to their precise technical specifications," he affirms.
This dedication to innovative manufacturing has earned Moeller the right to be considered an industry leader in turbine airfoil and complex precision componentry.
Furthermore, through its multitude of valued partnerships, Moeller has consistently raised the bar of turbine engine excellence by advancing its array of processes to meet new technical challenges, while always maintaining a competitive edge on quality, delivery and cost.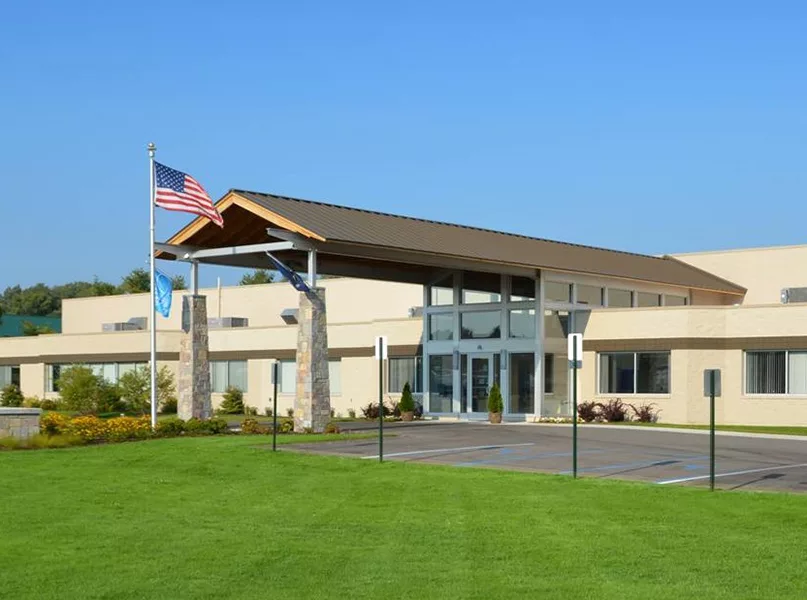 SELF-LOCKING SOLUTIONS
A true trailblazer in aerospace manufacturing, Moeller's generation-defining technology, Click-Loc®, was invented in 1992 as an industry solution for lock wire and safety wire replacement.
"Click-Loc® is a custom-designed and patented self-locking technology that represents the next level of world-class self-locking solutions, adding quality, reliability, and maintainability to any product while simultaneously driving down life cycle costs. Furthermore, its reusability surpasses hundreds of reuse cycles with no appreciable wear," expands Felix.
The technology's 100 percent positive-locking mechanism resists loosening due to stress, vibration, extreme thermal cycling, and other environmental conditions and is a revolutionary alternative to lock wire, safety wire, tab washers, cotter pins, deformed threads, locking elements, and thread locking compounds. In this way, Click-Loc® has proven to be so reliable that it is now specified for flight safety-critical applications.
This impressive technology has grown to become somewhat of a signature product for the company, demonstrating Moeller's ongoing hunger for innovation and technological transformation.
Offering virtually unlimited possibilities, Click-Loc® self-locking technology can also be applied to aerospace, automotive, marine, locomotive, petroleum, and numerous other industries that rely on mechanical, electrical, hydraulic, or fluid system applications.
Whether the application is new or retrofit, Click-Loc® engineers will customize the perfect self-locking solution, encapsulating Moeller's attention to providing its clients with the ideal product, tailored precisely to their individual specifications.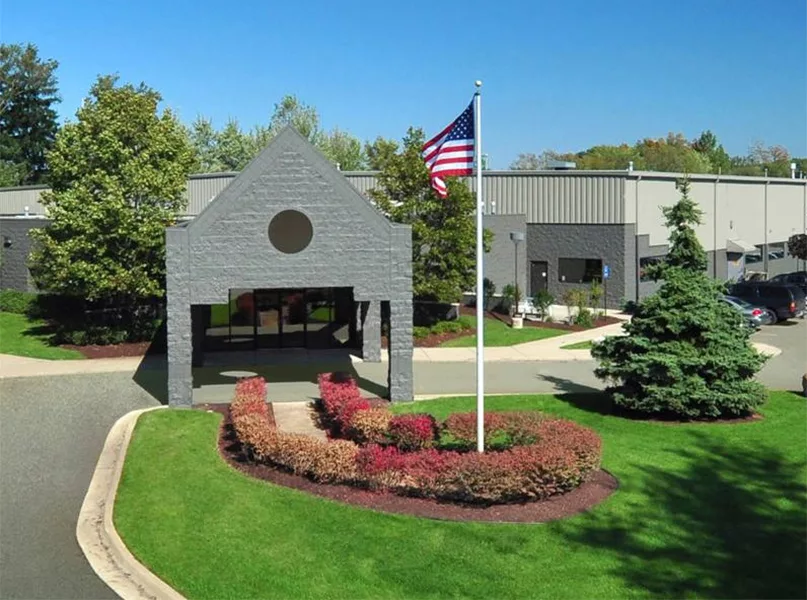 SUCCESS IN THE SKY
Moeller boasts a comprehensive portfolio of success stories across the aerospace landscape, with two of its most notable achievements coming in the form of its aforementioned Click-Loc® technology, which has proven to be an incredibly valuable addition to the F-16 and F-22 fighter aircrafts.
In 1992, the F-16 was experiencing a problem with fuel leakage on the main fuel manifold, creating the severe potential of onboard fires, and therefore rendering the aircraft dangerous to operate. These issues were attributed to a faulty lock wire, and so Moeller presented a new design of secondary fastener security as a lock wire replacement solution.
After extensive reviews of test data, the U.S. Air Force (USAF) selected Moeller's design, which also required a policy modification for visual verification. Moeller's Click-Loc® fluid fitting design was retrofitted onto the entire fleet of engines and has been proudly used ever since.
"We've had a great amount of success working in partnership with the military on projects like this, and we're also starting to make inroads into being a standard supplier for space propulsion," Felix adds.
In 2012, the USAF contracted Moeller for the design of a similar fluid fitting for the F110-129/132 engine which the company continues to produce today with zero reported failures to date.
Similarly, in 1994, Lockheed Martin required a turnbuckle designed to operate to extremely tight tolerances to open and close the F-22 refueling door.
Upon contacting Moeller for a solution, the thread on the rod end of the turnbuckle had to be very fine to accomplish the tight tolerance that is nearly impossible to achieve.
Solving this, Moeller devised a strategy of using two different thread sizes whose only difference was the tight tolerance, which allowed the turnbuckle to be adjustable to the requirement.
The Click-Loc® self-locking turnbuckle design was implemented throughout the entire F-22 fleet, yet again perfectly indicating Moeller's supreme design dexterity and showcasing its innovative array of manufacturing solutions.
The invaluable service provision that Moeller offers for the aerospace industry looks set to continue soaring sky-high, as the company accelerates exponentially from strength to strength.