Technology is being implemented by the San Francisco Police Department to keep the city safe, as outlined by Chief Information Officer, William Sanson-Mosier.
INTRODUCTION
San Francisco is one of the world's most well-known and recognizable cities. From its rich, diverse and liberal culture to iconic landmarks such as the Golden Gate Bridge, this major Californian hub is the world-famous centerpiece of the Bay Area.
Building a police force that mirrors San Francisco's unique strengths, including its traditions, talent, and diversity is the San Francisco Police Department (SFPD), honored to serve an estimated population of 1.2 million as well as the city's thousands of tourists and visitors.
Having served with the SFPD Technology Division since February 2013, this year marks a decade with the department for Chief Information Officer (CIO), William Sanson-Mosier, who has over 26 years of information technology experience.
"Through my various roles, I led major efforts to improve infrastructure, mobility, and communications to support law enforcement applications, increase officers' safety, and sustain city-wide facilities," he informs us.
The Technology Division that Sanson-Mosier oversees is responsible for developing and directing the technology vision, strategic roadmap, budgeting and purchasing, and large-scale projects and initiatives for SFPD.
Although recruitment and retention issues are challenging for SFPD and indeed almost every law enforcement agency today, it nevertheless presents exciting technology opportunities.
"Our goal is to take SFPD to the next level in terms of technological innovation, provide the necessary tools and conditions to attract the finest officers, and create an environment that officers want to be a part of and excel in," Sanson-Mosier outlines.
"We also want to provide a transparent and data-driven department to strengthen our relationships and trust within our communities."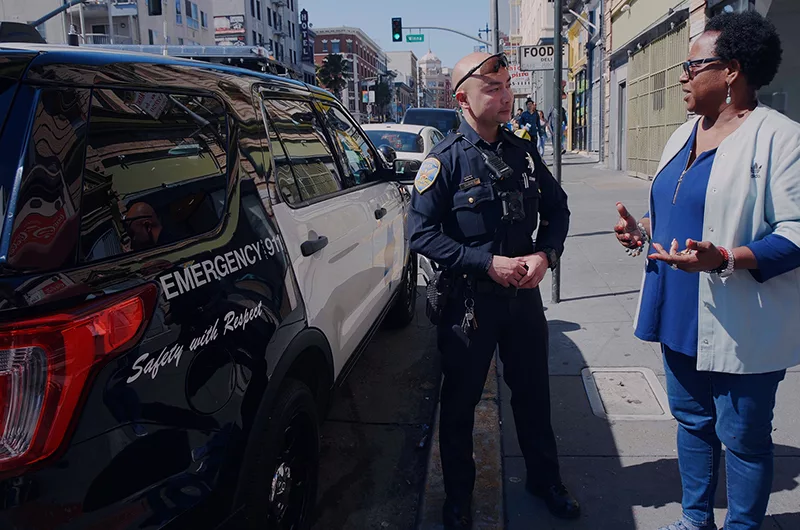 TRANSFORMATIVE INITIATIVES
Two major, transformative initiatives are underway at SFPD, the first of which is the complete replacement of its records management system (RMS).
This will bring additional functionality for SFPD officers, and become compliant with the FBI's National Incident-Based Reporting System (NIBRS).
NIBRS, which became the national standard for law enforcement crime data reporting in the US as of January 2021, represents both a significant shift and improvement in how reported crime is measured and estimated by the federal government.
Detailed data about the characteristics of criminal incidents is captured by NIBRS, including a broad array of offences, types and amount of property lost, demographic information about victims, offenders and persons arrested, and what type of weapon was used in the incident, if any.
"SFPD has just executed a three-year, $6.2 million contract with CentralSquare Technologies to implement a NIBRS-compliant RMS in the next 18 to 24 months," reveals Sanson-Mosier.
In support of SFPD's new NIBRS-compliant RMS, the department will be issuing two requests for proposals (RFPs) by March 2023 for vendors to implement new mobile device technologies and connectivity for its fleet vehicles.
"The second RFP will be for a replacement system for our legacy PeopleSoft human resources management system, which is end of life," he adds.
Meanwhile, in partnership with the Sheriff's, Fire, and Emergency Management departments, SFPD has just issued an intent to award a multi-year contract with Motorola Solutions to replace its computer-aided dispatch (CAD) 911 system.
An estimated six months of formal negotiations with Motorola Solutions are forecast to begin in February 2023, before the new system goes live in the fall of 2025.
"We expect an 18 to 24-month project based on industry standards and our site visit learnings," Sanson-Mosier tells us.
"Other major efforts include refreshing our smartphones for our officers with Samsung S22 models, and body worn cameras with Axon's upgraded Body 3 model. Both refreshes will commence in February/March 2023."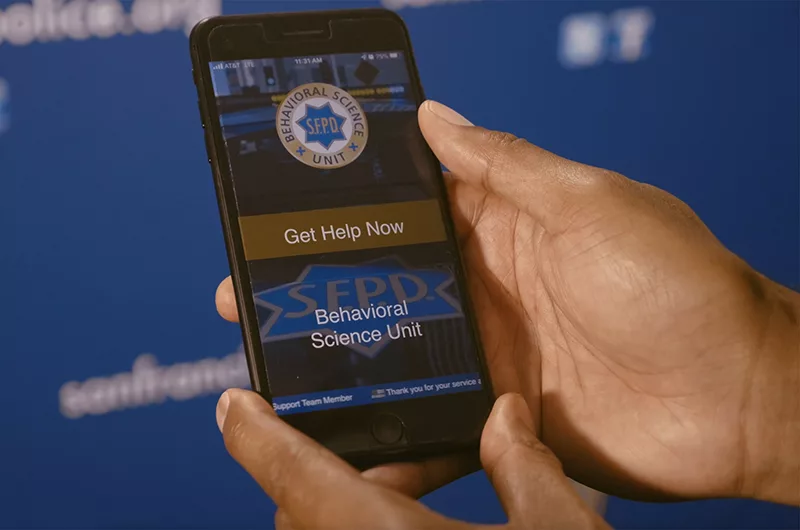 LICENSE PLATE TECHNOLOGY
Automated license plate reader (ALPR) technology will also be implemented in around 25 fleet vehicles by SFPD in 2023.
In line with the department's mission to protect life and property, prevent and reduce the fear of crime, ALPR readers allow for the automatic and efficient identification of license plates that may be associated with criminal activity or missing persons.
The quick identification of a license plate enables SFPD to respond to an associated crime, recover a victim's vehicle, investigate a crime, and lawfully apprehend suspects.
"In 2023, we will be implementing ALPR technology in around 20 to 25 vehicles," Sanson-Mosier shares.
Vehicle-mounted ALPR technology uses specially-designed cameras to capture digital images from surrounding vehicles as they drive through the streets, which are then transformed into alphanumeric characters with optical character recognition (OCR) software.
This enables full plate searches with color pictures of identified vehicles, as well as partial plate searches that return possible matches to assist with identifying suspects' vehicles, as the transformed license plate characters are compared to databases of license plates of interest to operators.
"The ALPR system includes high-performance Internet Protocol (IP) cameras and powerful software that provides consistent and reliable results," explains Sanson-Mosier.
"The system converts the image (picture of the license plate) to computer data that can be checked against a database. The City and County of San Francisco (CCSF) Board of Supervisors approved the ALPR policy on 4th August 2021."
Although the final technology vendor for ALPR is yet to be determined, SFPD is closely reviewing Motorola Solutions' Vigilant system as it integrates with several other systems and applications currently used by the department.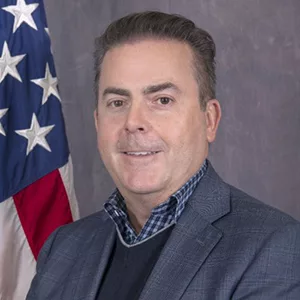 GAME-CHANGING APPLICATION
Resulting from its technology roadmap strategy, SFPD is also using Microsoft Power Apps and leveraging Office 365 to develop more low code/no code applications for rapid deployment.
One game-changing effort launching in the next few months is the Returning Stolen Vehicle to Owner System (RESTVOS).
When in the field recovering a stolen vehicle, officers will utilize the RESTVOS application via their department-issued smartphone prior to releasing the vehicle to the registered owner of their agent. Typically, the required fields and subsequent transmittal can be completed within just three minutes.
The origin of this application resulted from an SFPD Disciplinary Review Board (DRB) recommendation in October 2022 to create a mobile application or electronic form, so officers in the field could immediately remove recovered vehicles from the stolen vehicle system.
"The DRB determined that SFPD lacks an efficient method of removing recovered vehicles from the system. Currently, officers must return to a district station to complete a form for the state-wide stolen vehicle system to be updated, which officers can't always immediately do," Sanson-Mosier says.
"There was an incident that occurred where a recovered stolen vehicle was released to the owner but not removed from the system quickly enough, so the owner was pulled over by another law enforcement agency. The primary objective of RESTVOS is to prevent this from ever happening again."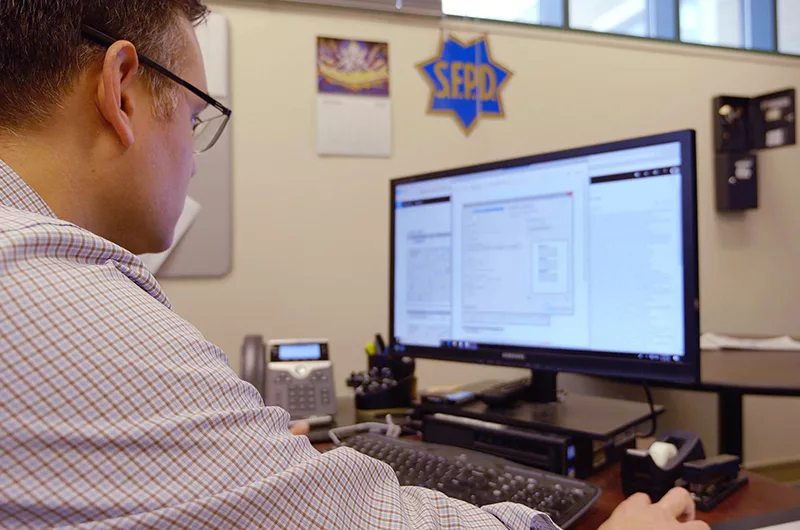 SYMBIOTIC RELATIONSHIPS
Because of the various complexities of procurement processes within San Francisco, the Technology Marketplace is an efficient purchasing model for the city's technology needs that reduces the time required to complete a transaction from several months to as little as one to two weeks.
Through continuous process improvements, it now consists of more than 50 suppliers with whom the Office of Contract Administration (OCA) has previously negotiated multi-year term contracts for as-needed purchases of technology goods and services.
"Because the suppliers were awarded contracts pursuant to an RFP completed by OCA, there is no need for a public solicitation of each transaction," explains Sanson-Mosier.
As SFPD moves towards legacy modernization and evolves its cloud strategy and deployment to an as-a-service business model, the importance of partner and supplier relationships becomes increasingly critical.
"Interdependence among our suppliers increases with respect to cybersecurity, digital governance, and customer relationship management," Sanson-Mosier notes.
It is a truly symbiotic partnership that must be maintained, nurtured and elevated by SFPD, who likewise maintains a deep sense of purpose and commitment to other team members and the mission of the organization.
SFPD is focused on growing its staff members' abilities through training and personal enrichment, which empowers them to continually explore innovations and exceed expectations.
"As a leader, I strive to make staff empowered and responsible for their functional activity and accountable for performance. Staff must have mutual accountability and a clear understanding of members' responsibilities to the team and their individual obligations," emphasizes Sanson-Mosier.
With staff involved in developing strategies to advance the goals of the department, open lines of communication are the key to high performance.This will be crucial over the coming years as the SFPD Technology Division transforms to better adapt and evolve its strategies and solutions, to keep up with the rapid advancements in technology.