Proudly celebrating 30 years of excellence, Rick Campbell, CEO of ICAT Logistics, delves into how the company has remained committed to innovation, efficiency, and reliability while paving the way as a global presence.
WORLD-CLASS LOGISTICS SERVICES
Established in 1993 in Baltimore, Maryland, in a humble one-room office in a 'sublet of a sublet', ICAT Logistics (ICAT) has worked diligently over the years and has now grown to 19 agencies across the US, rapidly expanding as a global affiliate partner of choice when seeking reliability and time-tested quality.
Created with the intent to provide global and expedited logistics solutions to companies both big and small, and deliver a network where agency partners could ultimately grow and succeed, ICAT has not only accomplished these goals but surpassed them, all while continuing to uphold the mission of helping all those it touches grow positively.
One of the driving desires when founding ICAT was to build an organization that clearly values its people and works to apply that mindset in daily practices.
"The commitment to our people enabled them to focus their attention on the needs of our clients with the same level of commitment and dedication," opens Rick Campbell, CEO of ICAT.
Campbell's career began in 1982 with CF Airfreight, and from there, he assumed a variety of leadership roles before opening a freight forwarding agency in 1992. His time spent as an agency owner prompted him to think about his relationship with the corporate office and how it might be better improved in the future.
That experience was the driving factor behind the start of ICAT – a place where every team member and partner feels included, valued, and heard.
Today, the company has more than 150 employees and over 300 international partners across the globe. Moving cargo virtually anywhere around the world, including the most austere and remote environments, ICAT offers services beyond the typical modalities, providing a series of support options for those who need them.
"Our services run the gamut, enabling our clients to utilize us as a one-stop shop," explains Campbell.
No matter the cargo, ICAT is a subject matter specialist, having delivered freight to 152 of the 195 universally recognized countries in the world in 2023.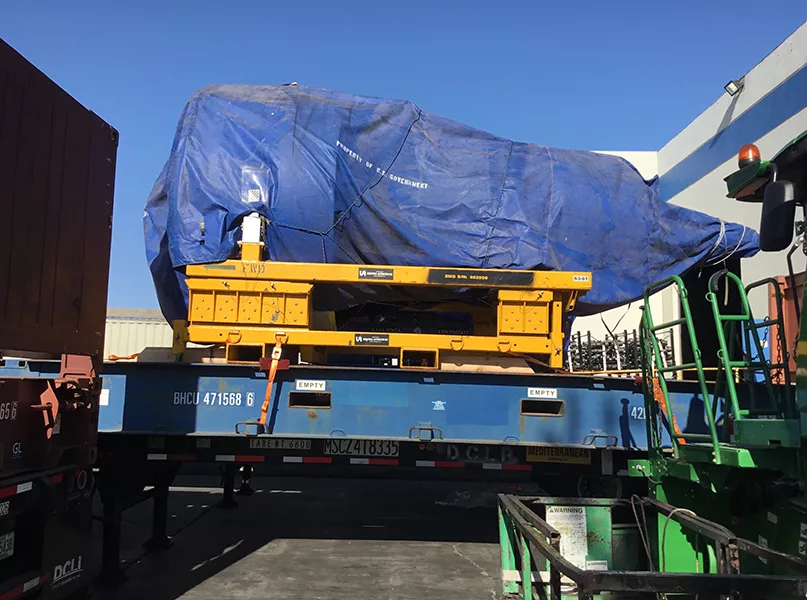 30 YEARS OF LOGISTICS SERVICES EXCELLENCE
The US remains the largest playground in the world for logistics suppliers, who need to continuously evaluate, adapt, create, and remedy the challenges that customers encounter to stay at the top.
That is precisely what ICAT is focused on as the industry continues to change and grow.
Specifically, over the past decade, the company has grown tremendously, seeing an annual average increase of 20 percent. This growth has come from a focus on the continued development of the skills and attributes of ICAT employees, which has led to a prominent increase in its client base.
This monumental uptake in growth and innovation develops alongside ICAT's core values of integrity, loyalty, commitment, passion, and respect, which have been established since the get-go and are a part of the company's structural DNA.
Keeping to these fundamental values has allowed ICAT to initiate services such as cargo concierge, a unique offering within the company that truly focuses on the customer experience throughout the entire journey.
"When we say "travel concierge for your freight", it means we are involved at every step, from the time you initiate contact with us through to when you receive the invoice in the time and manner expected," further explains Campbell.
With the future only continuing to modernize at an increasingly rapid pace, these new developments, as well as an increased focus on customer service and ease of connecting with team members, are at the pinnacle of ICAT's services.
"We will continue to invest heavily in our employees, our customer experience, and our IT infrastructure. We believe these investments are differentiating factors and will help set us apart as a logistics provider and employer in the industry," states Campbell.
LIVING UP TO THE ICAT WOW
The ICAT WOW is a unique experience for every customer, in which the company provides excellent service by valuing clients and striving to make them feel like their business is ICAT's business, too.
This distinctive experience is not only for customers, but the employees who work daily to provide these incredible services that have allowed the company to prosper over the years.
"Our goal is rooted in our vision: to be the workplace of choice for the best and brightest who collectively provide our customers with the greatest value for their transportation dollar, a true WOW experience," enthuses Campbell.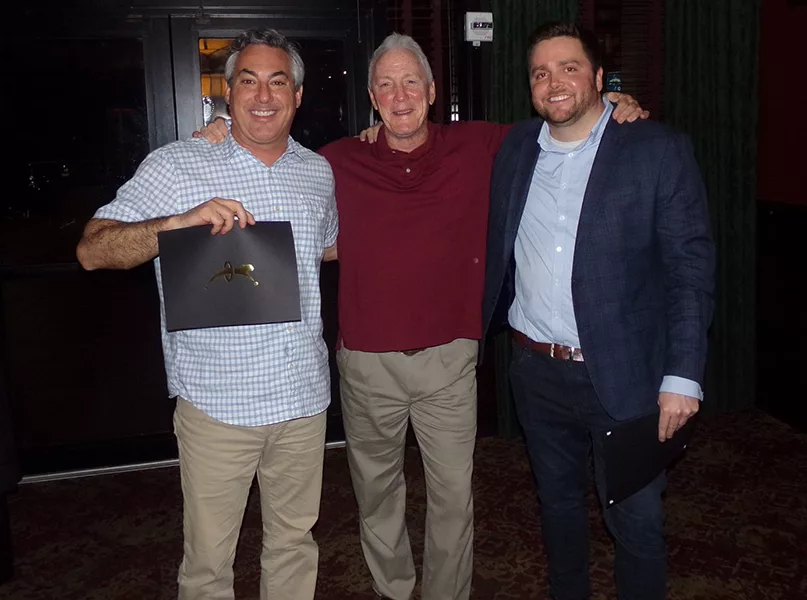 Not only do these long-developed relationships allow for a collaborative and open workspace, but they have enabled ICAT to attract new customers and showcase its vast services in a much more intimate manner.
"Not only do we intentionally reach out to and target certain customers with a tailored approach, but we also provide an array of solutions to specific industries that are fast-growing, require special attention, and benefit from customized logistics services," explains Campbell.
This tailored service truly sets ICAT apart from the rest of the crowd, as it focuses on the entire experience a customer receives through every interaction. The company has found that one of the most effective ways to grow its clientele is from its current client base, as the wonderful referrals it receives act as professional compliments that showcase to other companies the many diverse benefits of working with ICAT.
"Not every freight forwarder has the ability to handle international, complex, or time-sensitive cargo, and that is where our company excels," notes Campbell.
Recently, the company has placed a heavy focus on cybersecurity and artificial intelligence (AI), as businesses of all sizes and types are being disrupted through cyberattacks.
"Ultimately, our goal is to enable our staff to spend the majority of their time interacting with clients instead of entering and reporting data – all things we can do through technology," comments Campbell.
ICAT has gone as far as to deploy an in-house training program that randomly tests employees on spotting and reporting potential cyber threats, such as phishing, smishing, and spoofing.
With programs such as these, ICAT has been able to alert multiple customers of potential dangers that they were unaware of and assist them in avoiding the consequences.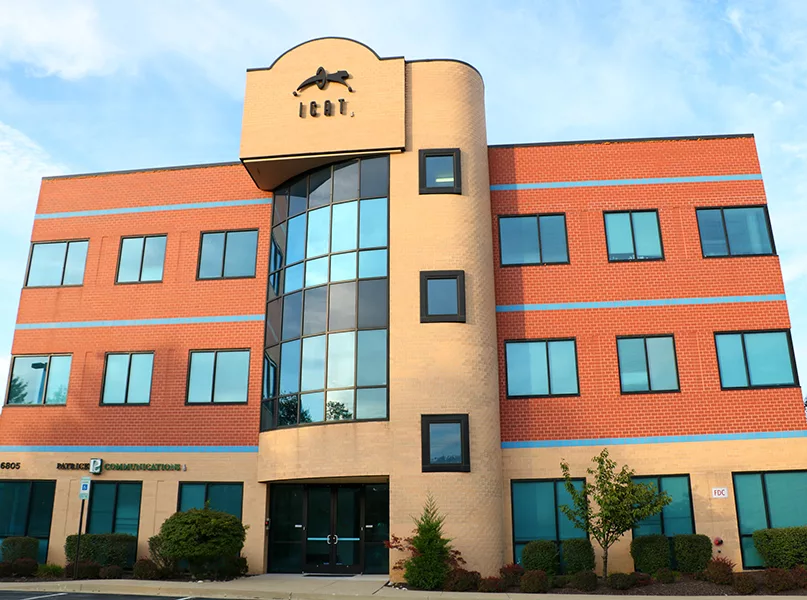 AN AWARD-WINNING WORKPLACE
"We strongly believe our people are our greatest asset. That's why we strive to put our biggest focus on our employees and create a high-impact team," comments Campbell.
"Our philosophy is simple: take care of employees, and they, in turn, can dedicate their time to focusing on our customers' needs," he continues.
Values, diversity, culture, and people are huge factors in the workforce that encompasses ICAT, who strongly believes in providing a safe, open, and collaborative environment where people can truly shine.
"To this day, we still have our first employee as a vital member of our team, along with the fourth and fifth who play key roles as well," notes Campbell.
"To me, these are validations that we have truly built a place that people can call their home."
With the desire to provide team members with a sense of being a part of something bigger, ICAT includes everyone when it comes to discussing opinions and ideas, as diverse thoughts result in a culture that instills creativity and open communication.
As a result, ICAT's employees continue to grow locally and abroad, along with its client base.
"People want to be heard, valued, and appreciated, and we provide a very authentic environment where that is possible," concludes Campbell.
"To have people put trust in us with their incomes and careers is more than humbling. The success that we have experienced is shared by everyone, because they know they are important and valued – for me, that is priceless."