Vincent Gagnon, President of Chrono Aviation, talks about the company's capacity to continuously grow and evolve, aiming to position itself as Canada's leading charter airline.
CHARTER WITHOUT COMPROMISE
"I have always been interested in the automotive industry and pretty much anything with an engine in it."
Evidently, it is a driving passion for the automotive industry, and aviation in particular, that has motivated Vincent Gagnon, President of Chrono Aviation (Chrono) from a young age.
At just 18 years old, Gagnon went on a trip to the Caribbean, and although he was apprehensive about flying, he persevered due to his admiration for motorized engines and the technological prowess of an airplane. Following a summer of travel, Gagnon received his pilot's license whilst studying at high school.
"Within seven months, I received my commercial rating license and I started flying right away, piloting a humble bush float plane at just 18 years old.
"At the age of 23, I was hired by Air Canada as a pilot and was one of the youngest at the time," he recalls.
Indeed, Gagnon's appreciation for the innovations of the aviation industry evoked him to create Chrono in 2012, whilst still working as a pilot for Air Canada.
Starting as a side project for Gagnon and his business partner, Dany Gagnon, the company commenced operations with a single Pilatus PC-12 aircraft. The initial strategy involved a gradual fleet expansion with the goal of adding two aircraft every five years. Remarkably, Chrono not only met, but exceeded these goals, achieving a total fleet size of nine airplanes within the initial five-year period.
"It's one of the biggest expansion stories in Canadian aviation; to start with a small nine-seater plane and end up with several Boeings in just a few years, while also building a hangar and inaugurating one of the nicest fixed-based operators (FBO) in Canada, it's very rare," Gagnon proudly tells us.
Chrono's main base can be found in Quebec City, as the optimum location for the company to spread its wings across the country, as well as build on an ever-expanding network.
Both Gagnon and his business partner were relatively well-known in the business community and across the Quebec region. Thus, when starting a small airline, they truly felt the support of the network they had generated, which prompted their decision to start the company in the city.
Branching out, Chrono subsequently experienced substantial growth in neighboring Montreal, which is now home to the company's largest base. As a vertically integrated organization, the fuel and maintenance arms of Chrono are also housed in the city.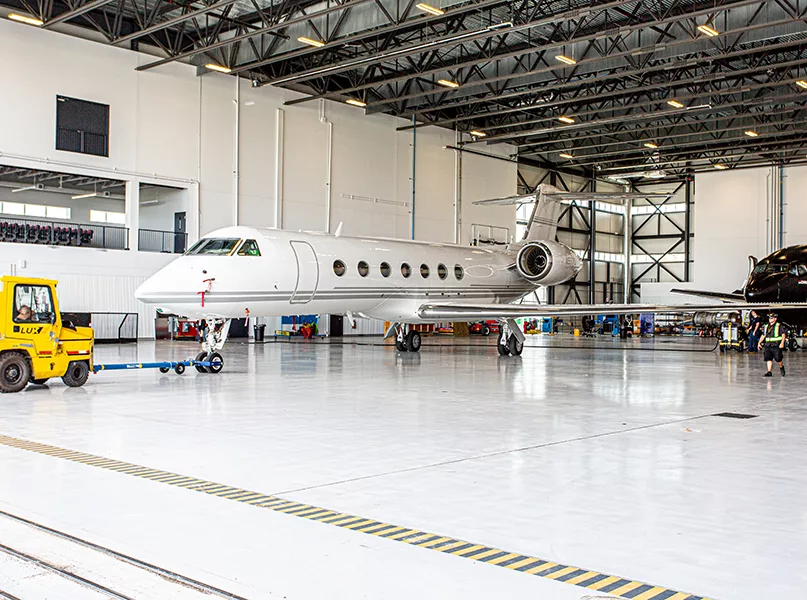 DIVERSIFIED AIRCRAFT
Chrono's source of pride is in its capacity to deliver a truly comprehensive and all-encompassing service. The company's fleet is a testament to this commitment, featuring a wide diversity that spans from nimble nine-seater aircraft to spacious 120-seater planes. This diverse range ensures that customers have an extensive selection at their disposal, guaranteeing not only a comfortable journey, but also one characterized by the highest standards of safety.
In contrast to other operators in the aviation industry, Chrono distinguished itself in 2022 by offering the first Boeing 737-800 freighter aircraft in Canada, renowned for its impressive cargo capacity of 52,700 pounds (lbs). Additionally, the company operates other jetliners, including the Boeing 737-200, which is an older aircraft with unpaved runway landing capabilities that can comfortably accommodate 120 passengers, while also offering a cargo capacity of 30,500 lbs.
"Our versatility positions us as a truly comprehensive operator for our clients. Whether they require a small plane one day or a large jetliner the next, we are fully equipped to meet their diverse needs," Gagnon emphasizes.
With its comprehensive fleet, Chrono operates flights from both Quebec City and Montreal, delivering vital support to the mining and construction sectors.
For its biggest mining contract, the company consistently operates five flights north (landing close to the north pole on a gravel runway) with the Boeing 737-200, carrying about 1,000 employees per week to the Arctic Circle, facing harsh weather conditions.
In fact, the company is no stranger to adverse environments; with the advent of its new cargo conversion expertise, the company carries 100,000 lbs of food per week to Nunavut in the Arctic Circle as part of its partnership contract with Arctic Co-operatives Limited (Arctic Co-ops).
In addition to managing its own aircraft operation, Chrono also provides services for private jetliners and other various types of aircraft at its two base locations. In the future, Chrono aims to advance its subsidiary operations and maintain its upward trajectory of growth.
"We are planning to expand all of our current entities, in addition to implementing various enhancements and revisions. This includes acquiring larger aircraft to enhance our ability to serve the charter market in Canada more effectively."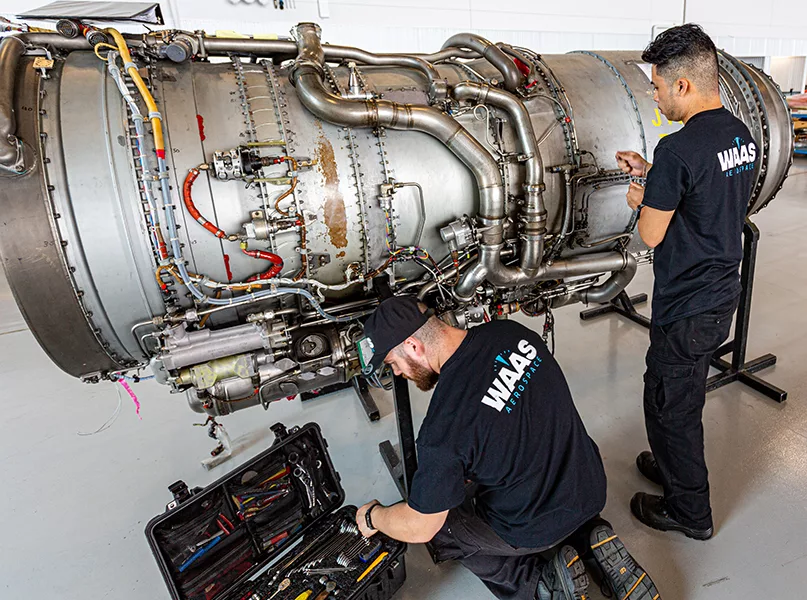 OVERCOMING ADVERSITY, BRINGING POSITIVITY
A significant component of the company's enhancement plans centers on the modernization of its fleet. However, one of the most immediate challenges Chrono faces is ensuring that each aircraft is equipped to operate with optimal efficiency under diverse conditions. For instance, meeting the requirements of one of the company's largest mining contracts necessitates that its planes have the capability to land on rugged, unpaved gravel runways.
The best suited aircraft presently capable of this mission are the older Boeing 737-200s that have a specialized gravel kit. However, these aircraft are equipped with older engines that necessitate substantial maintenance, and the procurement of many parts is becoming progressively more challenging.
Chrono is actively working to phase out these aging aircraft, but it's crucial to identify replacement planes that can match the capabilities of the Boeing 737-200. In its pursuit of staying at the forefront of the industry, the organization is exploring alternative options.
Chrono is starting this transition process by acquiring Boeing 737-800 passenger aircraft. While these aircraft are not suited for landing on gravel runways, they open up fresh possibilities for Chrono. The airline can be subcontracted by other carriers to provide support during irregular operations that call for rescue flights or when airlines require extra capacity.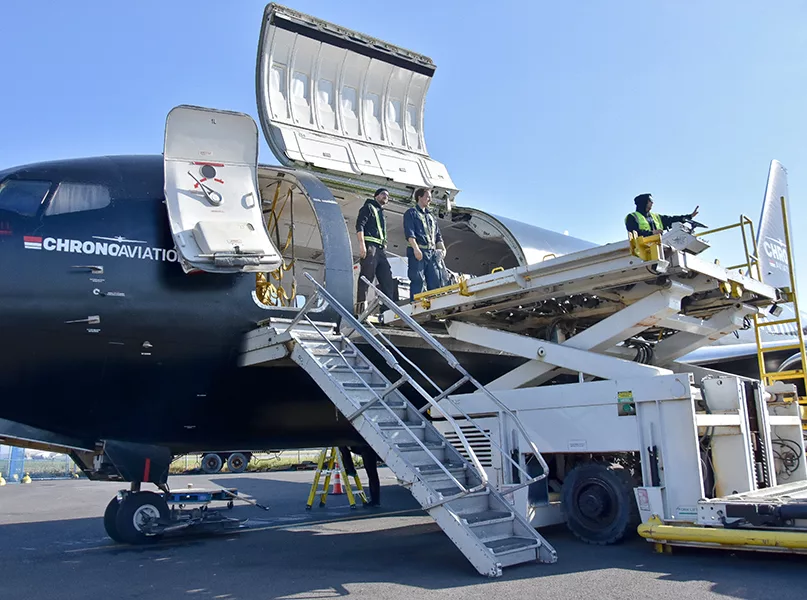 "If we don't have the correct type of airplane that they require, due to an older engine, for example, they won't contract with you. That's why we are going towards growth and obtaining a newer generation of aircraft."
To match the capabilities of its fleet, Chrono meticulously selects its supply partners to ensure that they resonate with the company's mission of collaborating with Inuit entities and fostering positive community impact.
This is most prudent in the Arctic Circle and the company's partnership with Arctic Co-ops, who own many hotels, grocery stores, and other amenities in the Canadian Arctic, subsequently strengthening Chrono's position in the northern territory and proactively aiding the local community.
"It is of utmost importance to us that we have a positive impact on the communities within the Arctic Circle. By collaborating with Inuit companies, we aim to make a meaningful and positive difference in these communities," concludes Gagnon.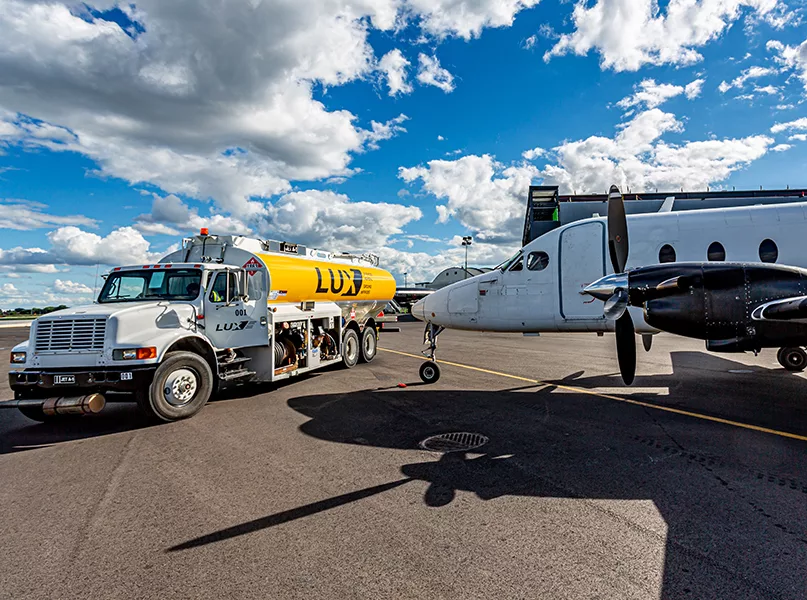 CHRONO AVIATION PARTNER