As a leading oilfield services provider in North America, Matt Gray, President of Renegade Wireline Services, and board member David Gray, tells us how the company's success is born from its loyal workforce and family values.
MORE THAN A COMPANY. IT'S A CULTURE
At Renegade Wireline Services (Renegade), it's more than a company, it's a culture. That culture is defined by family values, teamwork, hard work, and a dedication to greatness that guides every decision made by the team at Renegade. 
Due to this culture, the company has developed a reputation for quality, which has allowed Renegade to become the largest independent provider of case-hole services in the North American oil and gas market.
The organization is headquartered in Levelland, a small town in West Texas, 120 miles north of the Permian Basin. While Renegade may have humble beginnings, its footprint is both national and international, with 14 locations across seven states, and a subsidiary location in Canada. The company is also licensed to provide specialized tools in five countries around the globe.
As part of the company's support, it provides professional and experienced personnel who provide automated well services, fit-for-purpose wireline safety equipment, environmental evaluation technology, well integrity evaluation, production services, and plug and abandonment services.
Renegade's offerings position it a step above other industry players, thanks to its all-inclusive pricing plans, swift deployment of services on location, across-the-board capability, and outstanding customer service. The company's high-quality status is further supported by the deployment of innovative technology partnerships and technology licensing agreements that bolster the exceptional work of the Renegade team.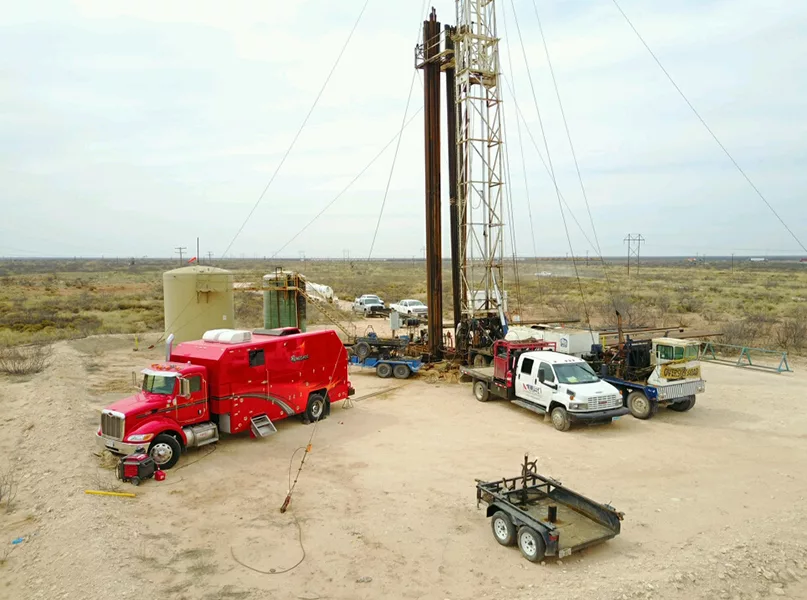 FAMILIAL CULTURE
The company's culture is one that was developed over time, or a lifetime to be exact. Matt Gray, President at Renegade, along with his brother, David, board member, had these values engrained in them as they grew up watching their father, Steve Gray, lead his own successful business by the same principles.
Steve took great care to teach both Gray and his brother the importance of treating people with respect, and most importantly, always putting family first.
"It's about taking care of people in the bad times as much as in the good times," David Gray states.
"It's easy to take care of people during the good times, but it's about how you behave in the bad times, and our industry is notorious for really bad times."
As the subsequent founders of Renegade, Gray and Randy Cassady, worked for Steve Gray at Gray Wireline until the company sold in 2009. Soon after the sale, Steve's absence was evident in not only his presence, but in the lack of family values that remained at the company.
This is why two months after the sale, Gray and Cassady saw a need to create a new company that would rejuvenate these principles. In 2009, they founded Renegade with only two trucks and a handful of employees.
As the company grew, so did the owners' dedication to making Renegade the best service provider and employer in the West Texas area. A year after establishment, Matt's brother and father, David and Steve, rejoined the team under the new company.
Whilst the new organization looked different, the values and core principles remained – people first, profits second. This is evidenced in the Renegade's dedication to always taking care of its employees as the bottom line.
"My Mother would pay bills for my Father at Gray Wireline Service. She made sure that vendors were paid very promptly," Gray tells us.
"We honor her legacy by continuing to do that at Renegade."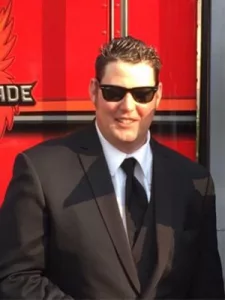 EXCELLENCE IN EMPLOYEES
Furthermore, Gray believes that it was the people who were dedicated to the company, the employees, that led to its initial growth and overall success.
"The people we were hiring is what really made it grow," he adds.
"The work ethic that everybody had and the examples that were set at the time were key; therefore, Renegade was able to develop at a phenomenal rate because of the dedication to greatness, both in terms of the quality of our employees and their services to our customers."
Within five years, the company had grown organically and at its peak employed more than 650 people. Renegade was able to do what many corporate structures cannot, bring people together for a common cause.
"We are four leaders who bring with us our own following. We're all leaders and we are all equal. That's why we manage as a board, we believe our employees are the face of the company. They are the representatives of Renegade."
Not only does the company value family in its core principles, but it also values family in its operations. David Gray and Cassady both have children who work for the company, as do many of their employees, making it a third-generation operation.
"I have always been very proud of that, we have generations of employees who work for our company, and not many organizations can say that," David emphasizes.
In its dedication to taking care of its employees, the company offers an Employee Stock Ownership Plan (ESOP) to ensure employees are financially protected now and in the future. While the company might have started small, it's employees are representative of the spirit of Renegade.
"It's about coming up from nothing and working very hard to provide for your family and give your kids more than you had. That's the biggest success story of Renegade, it's what we do, and we try to do that for everyone who comes to work for us," highlights Matt.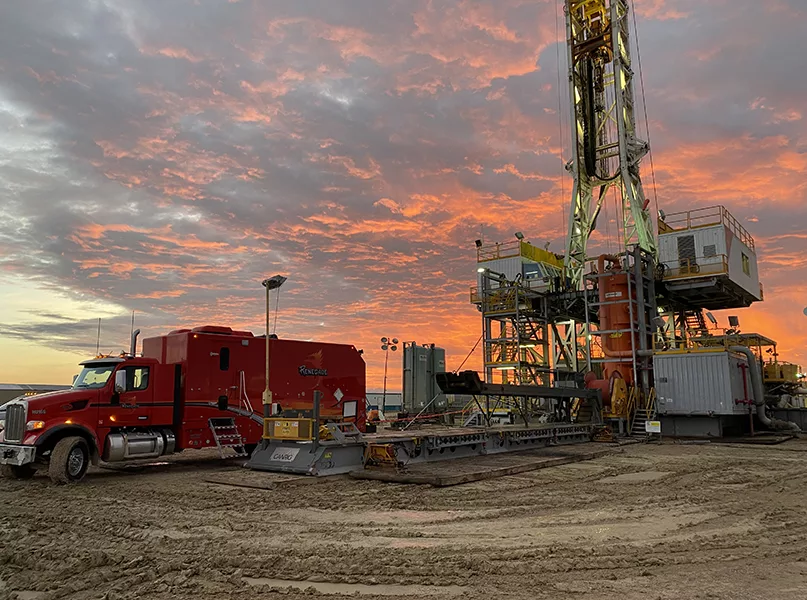 COMMUNITY ACTIVISM
Renegade is honored to have been historically recognized for its impact on the oil and gas industry in North America. The business was locally recognized as Business of the Year by the Levelland Chamber of Commerce, an award that recognizes Renegade's commitment to being involved in the community.
Additionally, the company never misses a community event, ensuring there is a long line of gleaming red service trucks present for every local festival and parade for the community to enjoy and remember. This also provides an opportunity to encourage community participation among Renegade employees and their families.
"We want the community to know who we are and that we care about the success of this community.
"Not only for ourselves but for the success of the people who come to work for us. We want our employees to be as happy with where they live as where they work," Gray closes.
At the core of the company is a dedication to greatness, both within its borders as an organization and beyond. Renegade's standards for success are parallel to its standards for satisfaction among the clients, employees, and community that it serves.
RENEGADE WIRELINE SERVICES PARTNER