The foremost resource in telecom, electric and gas construction, professional services, and infrastructure engineering, S&N Communications continues to spearhead the provision of these crucial services. Chief Operating Officer, Sean Davis, tells us more.
INTRODUCTION
Following the onset of the devastating COVID-19 pandemic and subsequent global lockdowns, the need for reliable broadband and increased wireless bandwidth across the world became more urgent than ever.
From companies embracing remote work, to online schooling and telehealth, the need to get every home in North America connected became a necessity. Subsequently, there has been a massive influx of funds necessary to complete these significant projects from federal, state, and local governments to RUS grants, RDOF Funding, CARES Act Funding, ReConnect, VATI, as well as numerous others.
This impact has now finally allowed rural America to compete with urban America in both business and educational opportunities. Helping to carry out this vast transformation is S&N Communications (S&N).
With the diverse utility industry currently booming, it has become fruitful with opportunities in every corner of business, including ever-expanding wireless networks, power distribution upgrades, electric vehicle (EV) charging stations, and rural broadband buildouts.
However, along with those opportunities comes a set of challenges, such as workforce shortages, material delays, and equipment shortages.
Putting challenges aside, Sean Davis, the Chief Operating Officer (COO) of S&N, believes that the rural broadband push is perhaps the most exciting development to occur in recent history.
"During the past few decades in the telecom world, last-mile residents, businesses and schools were often overlooked by major telecom companies due to lower returns on their investments," he opens.
"I have always been interested in this field mainly because of my father's experience in the industry. I remember many of his interesting stories throughout his career. While it can be challenging, it can also be rewarding," Davis adds.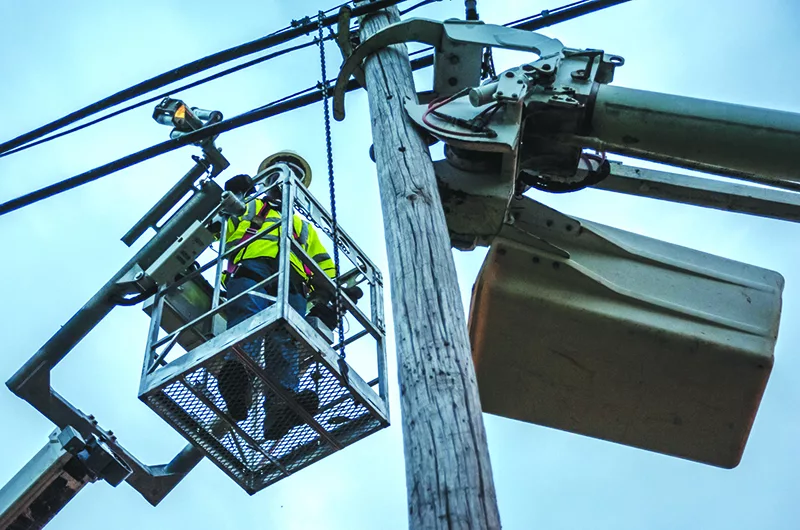 DISTRIBUTING CONNECTION
Incorporated in 1978, S&N is a leading provider of Outside Plant (OSP) communications and utility infrastructure services, including wired and wireless infrastructure construction, power distribution and gas construction, professional services, and engineered site development.
The company serves a vastly diversified customer base, typically under multi-year contracts, including telecommunications, broadband, and energy utility companies throughout the US. Headquartered outside Charlottesville, Virginia, S&N is a trusted single-resource partner, delivering full turnkey infrastructure construction solutions under its long-time customer promise of 'We've got this'.
A prominent player in this highly competitive field, S&N manages electric utility power construction projects and is active in multiple large power line burial projects in metropolitan and suburban areas. The company also provides Fiber-to-the-Home (FTTH) for a range of telecommunications and broadband providers.
S&N has grown to develop special expertise in partnering with electric cooperatives to manage rural broadband fiber construction projects. With over 750 in-house and long-tenured resource partners on the east coast, operating out of 10 field offices in seven states, the business is exceptionally well-positioned to continue to grow substantially as the US government and state governments provide dedicated funding to support broadband networks in rural areas across the entire nation.
Combined, the company has installed more than 60 million feet of fiber-optic cable and connected over one million homes and businesses with telecom, cable, gas and electric services. S&N has also now provided professional management services for thousands of infrastructure projects.
From start to finish, switch to home, beginning to end through this service delivery, the company excels in providing its customers with assured peace of mind, and as a trusted single-resource partner, delivering full turnkey infrastructure construction solutions falls under S&N's long-term customer promise.
"We treat our clients as partners, not just as a job or a project, assisting them in managing projects from the start so their networks are able to be maintained at an efficient rate after we've built them," acclaims Davis.
"Additionally, we treat and manage our resource partners as our own team members because they are. Above all, timeliness, quality and accuracy are what sets us apart. Some can do one maybe two of those, but very few can do all three, and we're one of them!"
Davis adamantly believes that, "when you hire S&N, you're hiring the best the industry has to offer."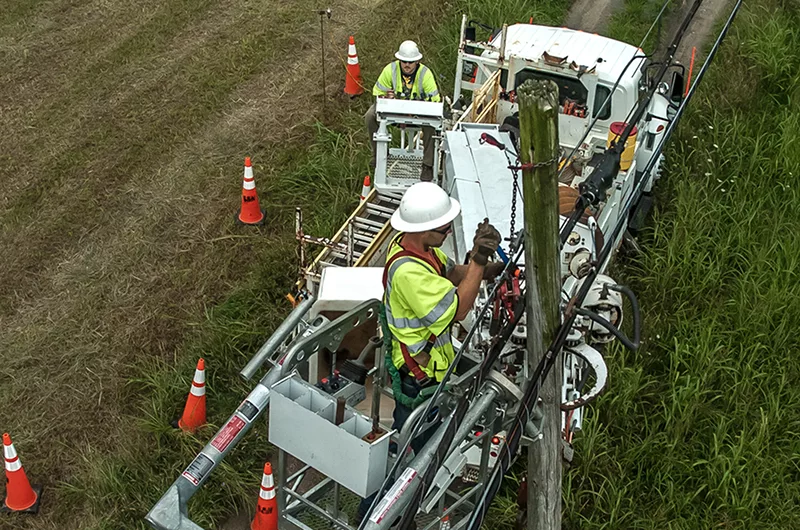 POWER TO THE PEOPLE
The most important projects currently being undertaken by S&N are found in central Virginia. One of these projects is a rural broadband rollout for an electric cooperative, spanning the past four years and ongoing for the next three at least. The project serves all 38,000 cooperative members with the opportunity to purchase high-speed internet at reduced market rates.
The project has been so successful to date that service take rates are above 50 percent and the return on investment has allowed the cooperative to expand beyond its electric system to other power provider coverage areas.
The biggest benefit of these types of buildouts is that rural areas can compete with urban areas in business, health and education. For example, benefits in the education sector might include a teacher who could not previously grade papers online and would need to stay at school for longer, or parents that would have to drive their children to libraries for internet service to complete homework or do online research. In both scenarios, more time can be spent at home with their families thanks to S&N.
"Another important project we are currently working on is a program to take an aerial power plant and bury it underground in Virginia. This is vital as the above-ground power lines are prone to faults, accidents and weather-related events that knock power out to residences," Davis explains.
"When the power is out, food can spoil, your comfort is interrupted and most importantly you could be in danger of freezing temperatures or overheating if it happens at the wrong time," he adds.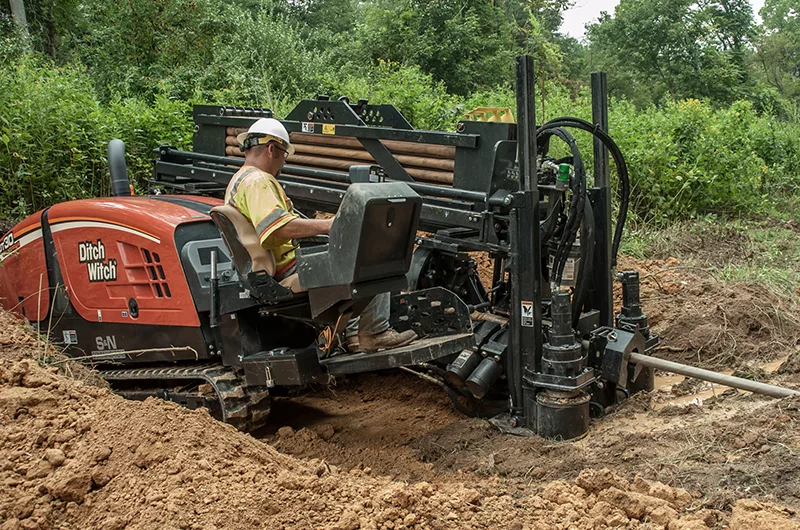 BUILDING KEY RELATIONSHIPS
Crucial to providing such premium solutions is the ability to utilize a trusted and efficient network of suppliers.
"We are very fortunate that we have trusted suppliers for materials and equipment. They are constrained by the amount of work being completed throughout the country but continue to deliver time and time again," emphasizes Davis.
Additionally, S&N relies on resource partners for portions of its workload.
"Our resource partners are part of our team and are treated no differently than our in-house teams. We now have a large resource pool, many of whom have worked with us for decades," he shares.
"Our staff are excellent, and we would put them up against anyone in the industry."
S&N's dedicated employees are routinely recognized throughout the company and in public for service anniversaries, promotions, and achievements. Furthermore, the company allows its team to grow through an expansive training curriculum, whether it's on-the-job training or through training centers to gain knowledge and higher certifications.
"We highly encourage our employees to express themselves freely so that every voice is heard. You're only as good as the people that work for you, and we have some highly qualified, highly motivated and personable people, who are all part of one big family," Davis reveals.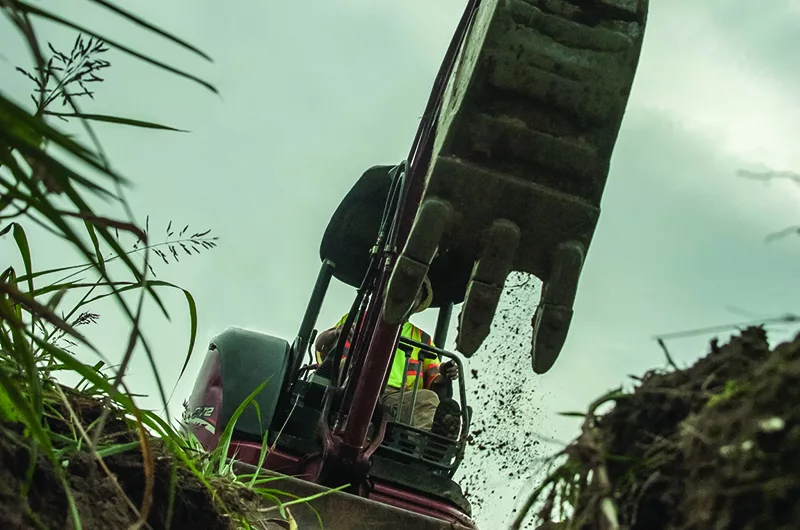 PREPARING FOR EXPANSION
Keen to capitalize on the company's recent success, S&N has ambitious plans to continue to expand strategically across various cities and states within the US in the next year.
"Looking ahead, we will continue to treat our customers as our valued partners, and we will not collaborate on a future project unless it's an adequate fit for both parties," outlines Davis.
The number one priority throughout the next year for S&N is to hit the company's homes passed and mileage goals with timeliness, accuracy and quality. Homes passed refers to the number of residential premises, such as single dwelling units or multiple dwelling units, and commercial premises passed by the cable distribution network in a given cable system service area in which the services are offered.
"In addition, we are looking to increase revenue organically by 25 percent with existing partners and add between 10 and 15 percent through strategic growth opportunities," he tells us."We are currently expanding into a new scope of work in 2023 which we are very excited about. It will have limitless growth opportunities, and we believe there is plenty more to come!" Davis concludes buoyantly.