Kelly Hawes, CEO at ColdStar Solutions, discusses how his firm has overcome important hurdles and challenges in logistics
INTRODUCTION
"Failure is not an option!"
Those are the words of Kelly Hawes, CEO at ColdStar Solutions.
As the main logistics provider to Vancouver Island, Hawes doesn't take the role for granted and outlines the importance of not letting the island down. "It's a massive responsibility and I am very cognizant of the fact that if we don't stay true to our values and vision then we'll open the door for someone else to enter the market," explains Hawes. "I know that the ColdStar staff will always look after the logistics and customers, so I personally don't lose much sleep over this part anymore, however, I do feel the weight of responsibility to the staff."
Hawes has a varied background including serving 10 years with the Canadian Armed Forces and over 20 years within the transportation industry. In December 1999, after recognizing that a potential niche market for specialized refrigerated trucking existed on Vancouver Island, Hawes began Cold Star Freight Systems Inc alongside his wife Jennifer. It wasn't long before ColdStar became a multi-million-dollar company which from the beginning of July 2014 merged with a Victoria-based grocery wholesaler, Wilson Foods 1994, to become ColdStar Solutions Inc. Today, ColdStar employs over 180 staff who work from six warehouse locations. "My wife Jennifer has worked in the business from day one and still continues to do so," explains Hawes. "ColdStar would never have got off the ground if she wasn't just as committed as I was, and we still are. We just celebrated 35 years of marriage which is pretty amazing considering that we have worked side by side for the last 21 years — we make an amazing team."
A significant focus of Hawes' work within the industry is to create and implement food safety regulations for the transportation industry and continually challenge itself to be better regarding environmental practices. Since 2012, Hawes has worked closely with Fortis BC on a plan that has seen ColdStar implement CNG vehicles. Indeed, ColdStar is the first trucking company in Canada to purchase and put into service Class 8 tractors with the Cummins Westport 11.9 L engines and numerous five-ton trucks with the 8.9 L engine that operate 100 percent on compressed natural gas. ColdStar, in partnership with Fortis BC, built the first natural gas third party fueling station on Vancouver Island. This project is just the beginning of ColdStar's commitment to changing the industry for the better.
With such significant industry experience under his belt, Hawes is well-placed to comment on how the logistics industry has evolved over the past few years. "It's continuously changing," he comments. "It's very dynamic and will always be a major part of the global economy. It is an extremely competitive, low margin industry but if you can find a niche market like ColdStar has, it can be an extremely rewarding career."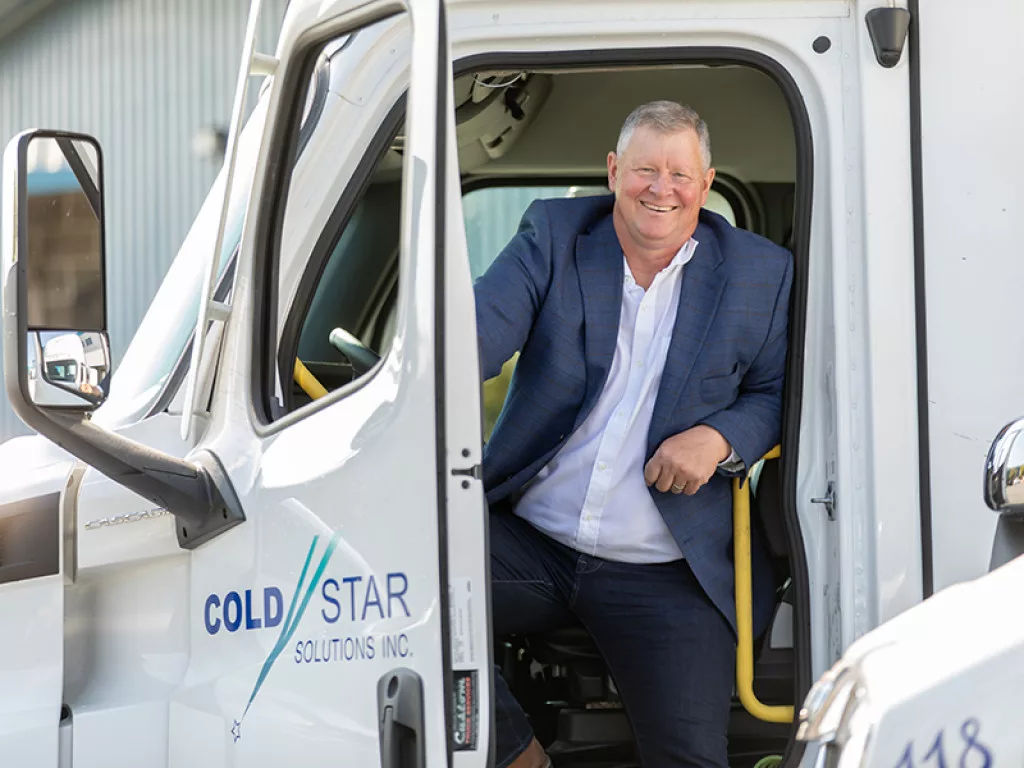 MEETING CHALLENGES HEAD-ON
However, Hawes believes that the space is not without its challenges and points to an industry-wide shortage of talent. "The biggest difficulty is staffing as there's a lack of people attracted to this industry and our sector is competing at a time of unprecedented labor shortages across all industries. This is unfortunate because I am excited about the direction that the logistics industry is going in.
"The other major challenge is the ever-increasing cost of equipment such as trucks, trailers, and warehouse equipment. Additionally, it is currently taking anywhere from eight months to a year in some cases to receive new equipment. This has really affected our ability to grow as quickly as we would like. I also believe that the issues above are contributing to the major amount of consolidation that is happening in our industry."
Indeed, the industry is at the forefront of digital innovation as machine learning and artificial intelligence begins to be leveraged at a greater pace than ever before. However, it is food safety where ColdStar Solutions thrives. "We only haul products that are food compatible, and we take extreme care to ensure that the cold chain is never compromised, taking care to ensure that products are never cross contaminated i.e., seafood shipping with fresh produce – this can't happen! The other major difference is that we only service Vancouver Island and the Gulf Islands and have determined that this is our area of speciality; meaning that we do not compete with the hundreds of other transportation companies who are servicing the rest of Canada and the United States," discusses Hawes. "This allows other transporters to drop product at our lower mainland location for us to deliver it to locations on the island without fear of one day having to compete with us."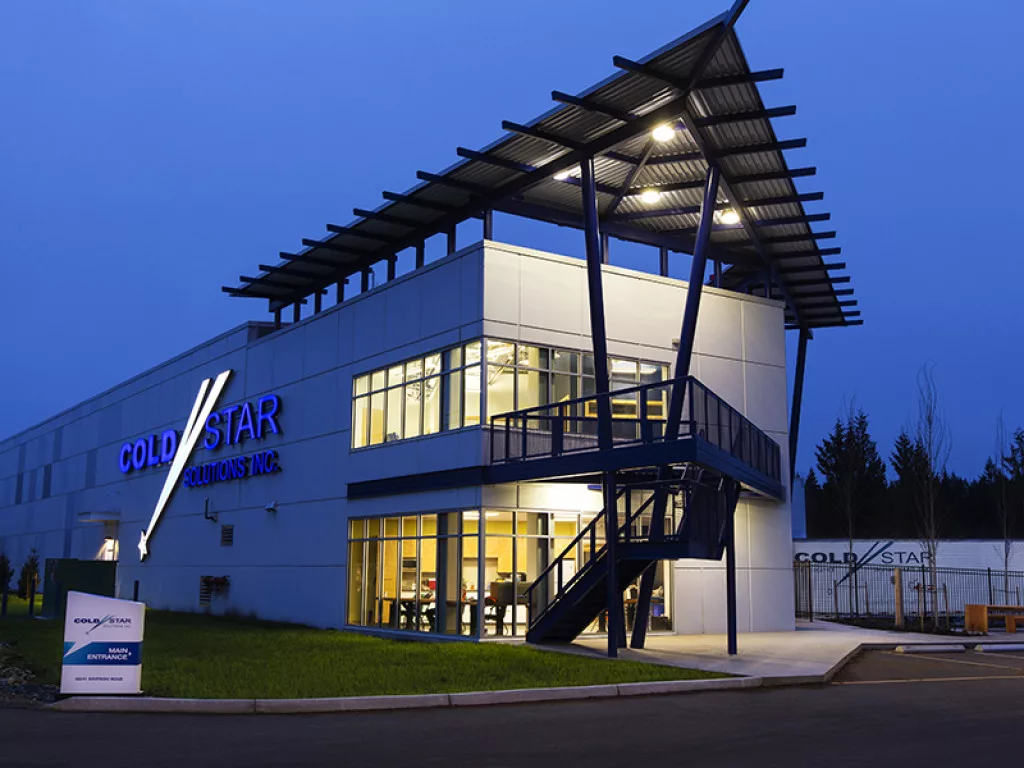 VALUE IN PARTNERSHIPS
Forming and operating a robust supply chain that is prepared for every eventuality is difficult but as COVID-19's disruption showed, it is essential to business continuity and long-term success. "In my opinion, the many companies that support ColdStar Solutions are every bit as important as our customers and employees," says Hawes. "A successful logistics business must have three elements: customers, employees, and suppliers in order to function at a high level.
"I have always believed in being able to do business on a handshake and I have been burned many times, but I will never do business any other way. One of my very first customers said to me, 'Kelly, as long as you always do what you said you were going to do and if things go sideways or a mistake is made you are the first to acknowledge the error then I will always use your services.' That was 21 years ago, and we are still doing business with that company. That person is no longer alive, but those words have always stuck in my head. That is what I expect in any partnership."
And partnerships are indeed essential to ColdStar Solutions. However, in order to form key, strategic and long-lasting relationships, there needs to be trust and mutual understanding. As far as Hawes is concerned, loyalty is vital.
"I need fair and competitive pricing with a high level of service, and I have always found that with good communication both parties can come out ahead. I don't believe that you can build great partnerships if you are always grinding your suppliers and constantly threatening to switch suppliers," he explains. "The other important factor is that if you want and need great service and pricing from suppliers then you must pay your invoice on time or even early if possible. If there is a discrepancy with an invoice, which happens, then our staff are bringing it to the vendor's attention immediately, not waiting until the invoice is due and then addressing it. In the early days when cash flow would get tight if we were going to be late then I would be on the phone updating the vendor and letting them know when they would be paid in full. I am still doing business with almost all of those companies and I am very grateful that it has been a very long time since I had to make one of those calls."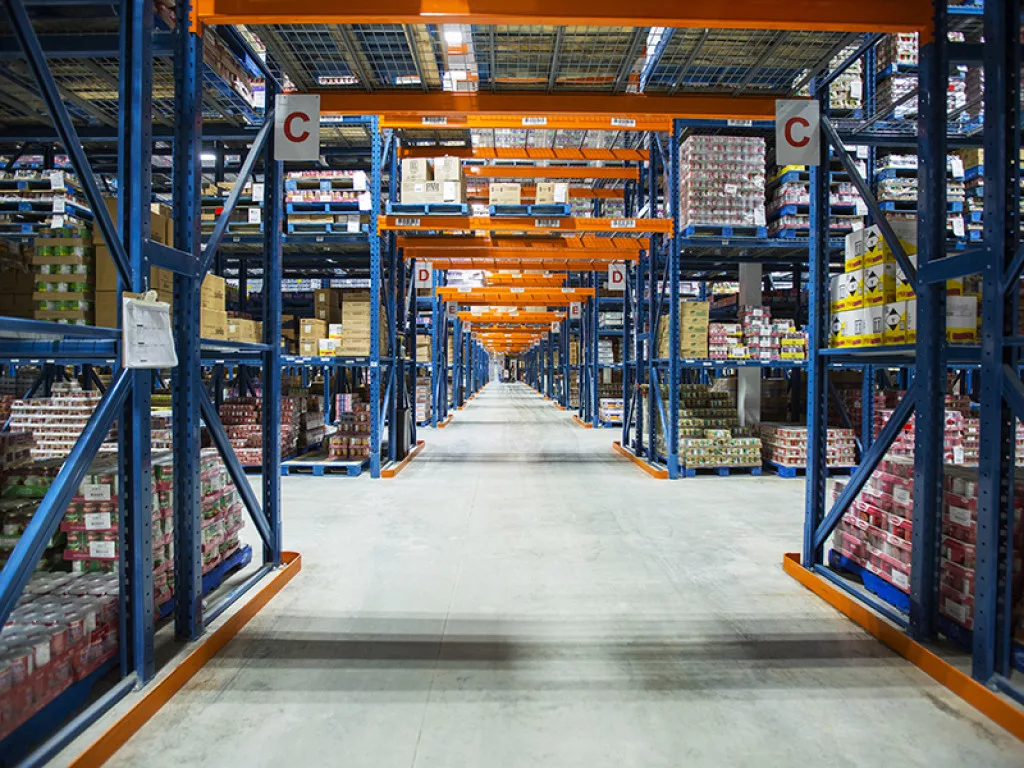 FUTURE PLANS
The recruitment and retention of quality staff is an essential component of success. As such, ColdStar has been able to attract and keep amazing people working throughout the organization, thereby placing significant value on its talent management strategy. "I have always believed that it is extremely important to hire people that have the skills that offset and complement those on the team, including the owners," explains Hawes. "My role is to be there to listen, support and mentor them, but also get out of their way. I know that every now and again I find myself drifting back into the operations or wanting to work with the mechanics and get my hands dirty but then I will get this gentle, respectful nudge that lets me know that I am really needed back in my office. This always makes me smile because it is the team's way of letting me know that they got this."
Moving forward, Hawes is targeting expansion for ColdStar Solutions. "We are really looking to grow our grocery wholesale operation in the coming year, and we have some exciting projects ahead but it is a little too early to announce as of yet," explains Hawes. "As for the rest of the company, we are anticipating strong growth throughout, but we need to be strategic so that we do not negatively impact our existing customers."