Jared Zerbe, CEO at Panama Ports Company, tells all about operations at Panama's most prominent port investor
INTRODUCTION
"It is part of our Vision 2030 to develop a whole new line and diverse business with more upskilled jobs and value-added services."
Transformation is the aim of the game for Jared Zerbe, CEO at Panama Ports Company (PPC). Recently, PPC has modernized one of its warehouses inside Balboa port and is using it as a pilot project to develop further significant warehouses and distribution facilities.
"This will help us grow our business and market share in the region. In addition to this, we have been developing other non-containerized projects such as new cruise facilities in our Atlantic terminal and more Ro-Ro transhipment regional business," adds Zerbe. "We are also planning expansions in both of our terminals to handle the increased container volumes we forecast in the coming years."
Panama Ports Company is a subsidiary of Hutchison Port Holdings which operates throughout Panama on a 25-year extendable concession granted by the government.
Hutchison Ports PPC manages and operates the Ports of Balboa and Cristobal, strategically located on the Pacific and Atlantic side of the Panama Canal, respectively. Hutchison Ports is the world's leading port investor, developer, and operator with a network of port operations in 52 ports, spanning 26 countries throughout Asia, the Middle East, Africa, Europe, the Americas and Australasia.
These truly world-class facilities are connected by a railroad and serve as a one-stop-shop for trans-shipment and logistics services in Latin America and the Caribbean, both for inbound and outbound trade. The ports are equipped with comprehensive facilities for handling containers, general cargo, bulk cargo, Ro-Ro and passenger vessels. PPC is the largest port investor in Panama, generating a workforce of 5,000 direct jobs and around 25,000 indirect ones.
For Zerbe himself, he began his career as a lawyer in London and then moved to Scotland to conduct energy and infrastructure company mergers and acquisitions.
"Hutchison Ports hired me and moved me to Hong Kong as a dual lawyer and project manager for business development of new port projects," says Zerbe. "This is actually how I started in the supply chain industry which as critical infrastructure is related to the overall field I focused on. 16 years later after Hutchison first hired me, I've lived all over the world in Asia, Europe, India, the Americas, and Africa, but always in port cities. To me, it's a type of job that doesn't feel like work and I love it, especially living next to the oceans all over the world. I feel fortunate to have the career I have had."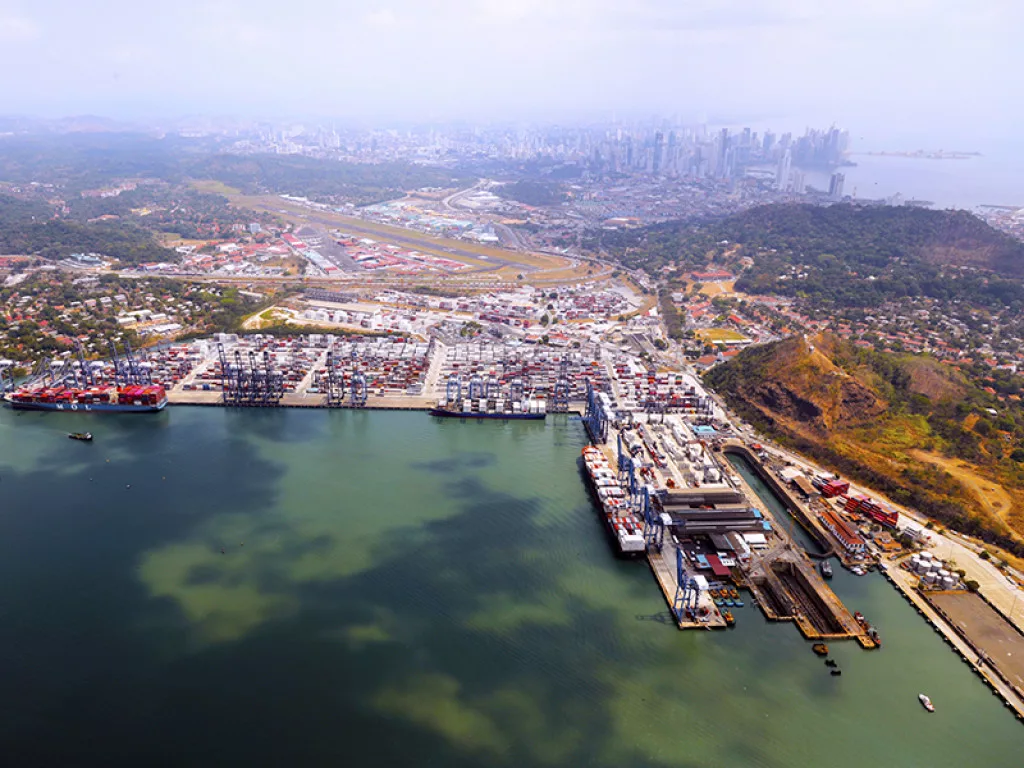 HUTCHISON PORTS PPC – BALBOA
Hutchison Ports PPC, Balboa, is located on the Pacific side of the Panama Canal. With Balboa's unique and strategic location, it is the preferred transhipment terminal in Latin America today. The port is well equipped for a variety of dynamic services, such as handling general and reefer container, project cargo, Ro-Ro, and intermodal services. Its world-class facilities are well connected to rail and road serving as a one-stop-shop for trans-shipment and logistic services in Latin America and the Caribbean, both for inbound and outbound trade.
Port of Balboa's location makes it Latin America's number one trans-shipping terminal with an annual capacity of five million TEU. The port has five berths positions for Panamax, Post Panamax and Super Post Panamax vessels, with a 1,710-meter dock, 25 quay cranes; seven Super Post Panamax with a reach of 24 rows of containers, 10 Post Panamax with a reach of 20 rows of containers and eight Panamax with a reach of 13 rows of containers.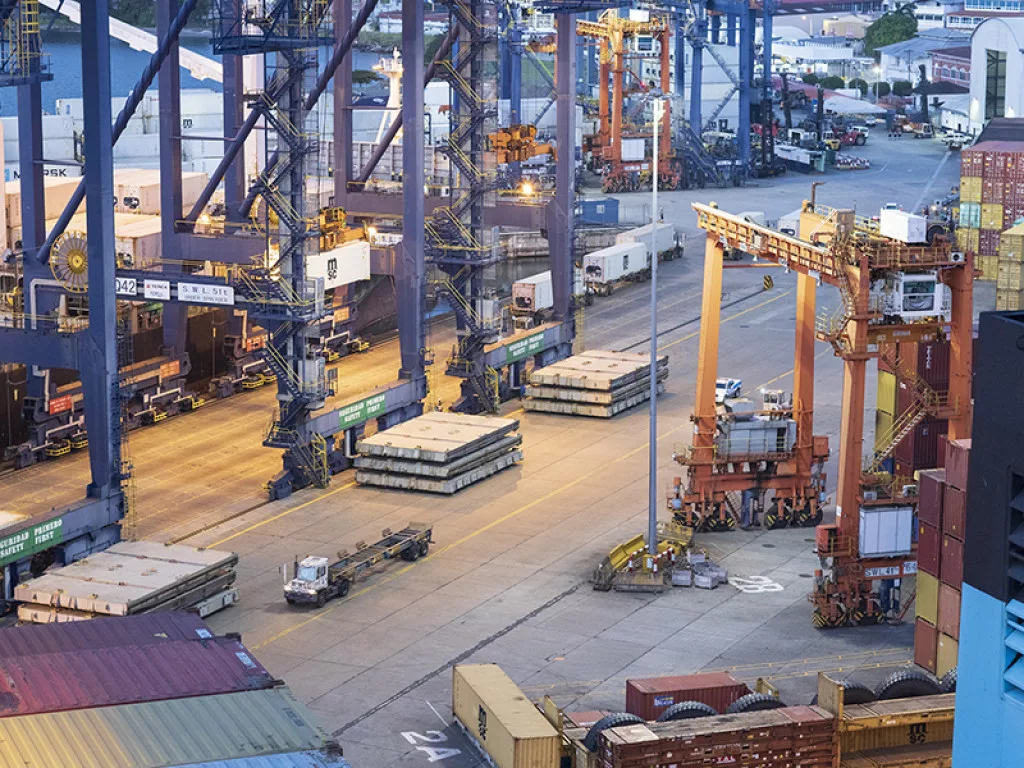 HUTCHISON PORTS PPC – CRISTOBAL
Hutchison Ports PPC, Cristobal, is located at the Atlantic entrance of the Panama Canal; its strategic position allows for connection with the most important shipping routes in the Caribbean and the Atlantic Ocean. The port has a unique design with multipurpose berths which allows the management of a wide variety of services, including general cargo, reefer containers, non-containerized cargo and warehouse. Inter terminal railways connecting Hutchison Ports PPC Balboa and Cristobal has become the fastest way to link the terminals of both coasts to the reduced distance between the two oceans.
The port has three berth positions for Panamax and Post Panamax vessels, a 970-meter dock 13 quay cranes, of which five are Post Panamax with a reach of 19 rows of containers, four are Post Panamax with a reach of 14 rows of containers and four Panamax with a reach of 13 rows of containers and a two million TEU annual capacity.
Operating a robust supply chain is a key component to achieving long-term success. Zerbe acknowledges that developing influential relationships that can drive both businesses forwards is the way to go.
"Partner and supplier relationships are key to our success," stresses Zerbe. "With one of our biggest suppliers, in June we held a full-day offsite and workshop to look at how we can improve our partnership relationship in terms of communication and efficient processes.
"Our suppliers really are partners, and we take a partnership approach with them. I make sure to meet the senior management of all of our large suppliers regularly to always strive for better partnership and continuous improvement of our working relationships and processes."
Recruiting and retaining the right employees is an essential part of any successful company's strategy. Panama Ports Company has been built on a solid foundation of constant innovation with a positive culture showcased throughout the organization.
"We strongly believe that the staff's continuous follow-up enables every aspect to be more precise and effective in the port environment; therefore, we can all share the knowledge acquired, making it possible for better performance," explains Zerbe.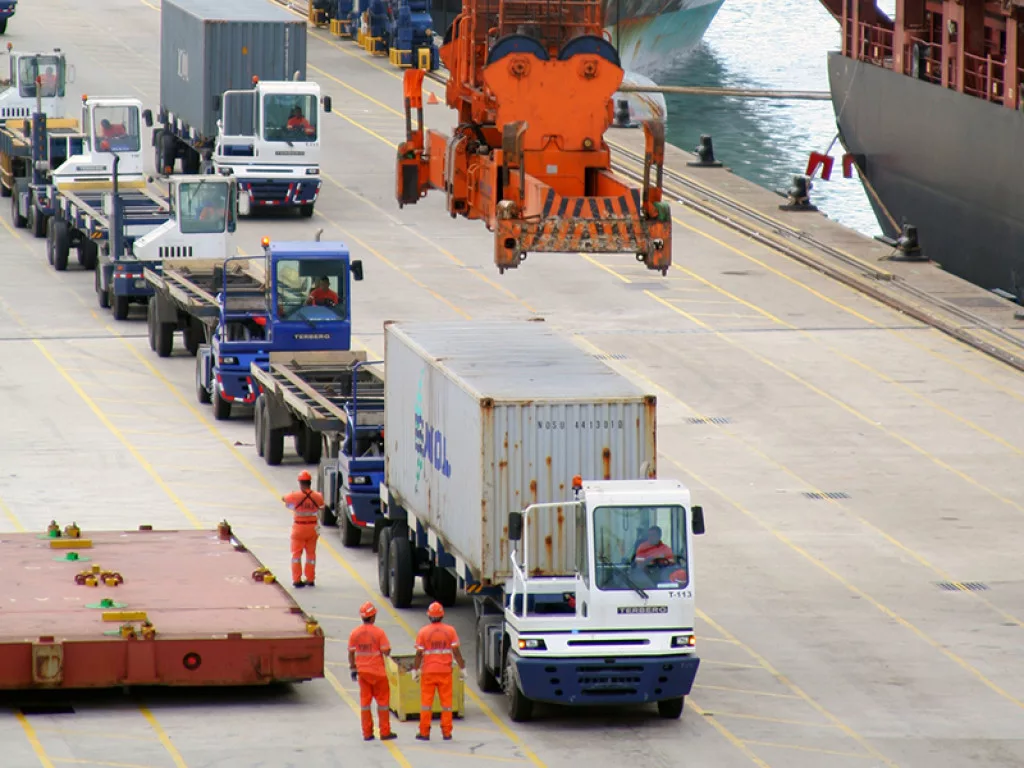 "In PPC, our effort is to minimize the shortcomings and to learn from our mistakes. This decision permits us to counteract the weaknesses or challenges we may face.
"What unites our staff is the ambition to make our network of ports stronger, sharing knowledge, skills, and innovations freely across borders, oceans, and continents so that wherever in the world we operate, we operate to the very best standards.
"As employers, we acknowledge the importance not only of our staff's continuous welfare but also of the care of the community and environment in which we live and operate. Our corporate culture of sharing best practices allows us to operate at the highest standards. We believe that our support should transcend the traditional role as employers and reach out to offer meaningful help to the less fortunate."
Moving forward, Zerbe acknowledges the challenges of the past few years but is feeling positive about the future. "2020 was quite tough in many ways, including profitability," stresses Zerbe.
"We have worked hard to get additional business regionally in 2021 and handle significant volumes of containers as well as signed contracts with two large Ro-Ro companies to manage more cars in Panama for the Central and South American market. One of our big priorities is to increase profitability but also to build a solid foundation for future growth."
Indeed, the company has achieved significant stability over the past two years. As such, Zerbe believes his company has minimized the impact of COVID-19 better than lots of its rivals.
"We took very strong measures early on when the virus first started and daily management meetings as well as tried to be ahead of the curve as being the first ones to put in place thermal temperature readers at gates so staff didn't have to be checked individually up close by security but could be checked while walking in, without stopping," explains Zerbe.
"This helped our physical distancing significantly. This is just one of many examples but what it highlights is also one of our priorities, to get back to a 'new normal' for all staff being able to continue, on a safe and protected work environment.
"We have been working hard to expand managing additional cargo and diversity into more handling of cars, grow our general and bulk cargo businesses as well as better optimize our property developments."