Looking into the North American energy space, we spoke to U.S. Energy Development Corporation's executive team about the firm placing its employees and investors at the front and center of operations.
The energy sector keeps us moving in this busy world.
The North American region is particularly enabled and reliant on the broad access to abundant and affordable energy. A clear notion, and one reinforced by the U.S. Department of Energy in a 2019 Energy Resilience Model report, the nation's modern electric power system drives its digital economy, as well as elevating the health, safety and overall standard of living within the country; without a functioning power grid almost each element of critical infrastructure in the country, from banking to telecommunications, would halt.
And for those working in such a space, the energy sector is both critical and exciting.
"I could call it nerve-wracking and euphoric," begins Matthew Iak, Executive Vice President and Director of U.S. Energy Development Corporation. "The way I would describe the energy sector is to have two worlds running simultaneously, legacy assets which require much higher prices in juxtaposition to recent and forward-looking investments, some of the best we have ever seen and are largely available because prices are lower.
"There has been a past decade of price volatility across multiple markets, but the technological revolution that has come through full cycle has created exciting opportunities, as well as increased efficiencies and reduced costs."
Mr. Iak was a financial advisor on Wall Street in the brokerage industry prior to his entry into the energy sector. After leaving New York City with his wife in 2001, they moved upstate closer to family members, one of whom owned an oil and gas company. The mixture of curiosity and personal experience in the financial field drove them both towards the energy space, and in 2005 they started to build up the oil and gas investment firm – the move that led Iak to his current position.
Established in 1980, U.S. Energy is an exploration and production (E&P) firm which provides direct investment opportunities for accredited investors and institutional partners in energy.
Originally founded as an Appalachian-based operator in the northeast, over the past 40 years the firm has invested in, operated and/or drilled more than 2,400 wells in 13 U.S. states and Canada, and has deployed more than $1.5 billion on behalf of its partners.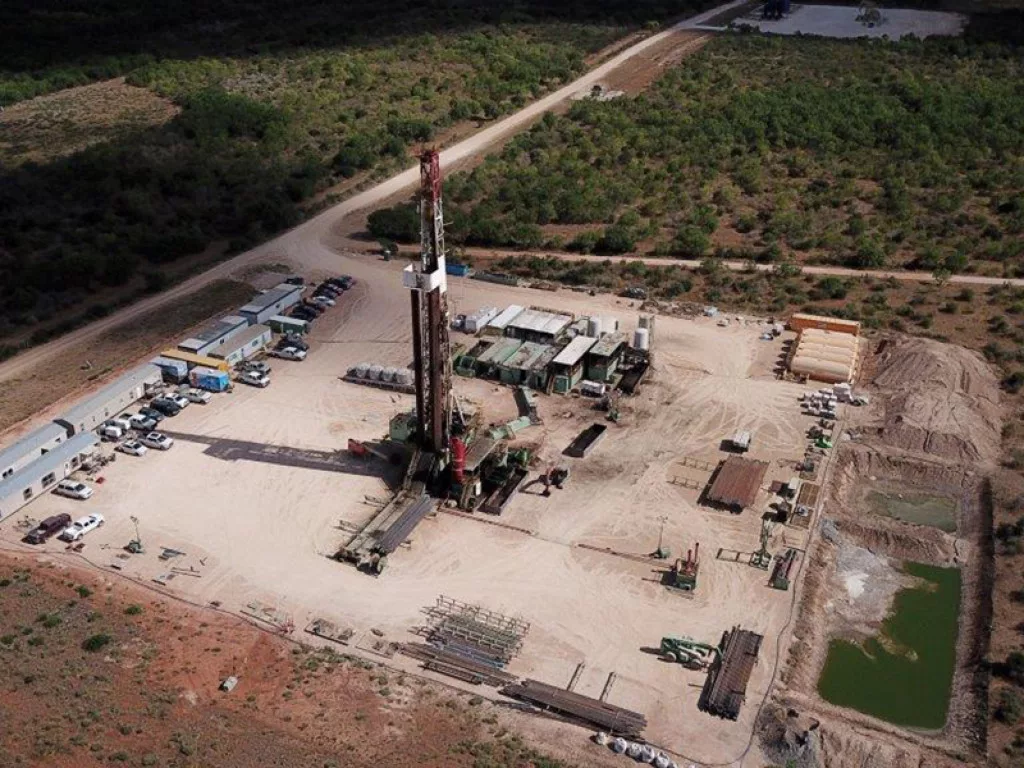 "We look at the investment world within the energy sector through two lenses," Iak adds.
"These are as an operating company, but simultaneously as an investment firm. And our mission is to bring the best direct energy investments to investors therefore, everything we do is through this lens.
"It's not just the practice of looking at pure growth or trying to hit a certain return on investment, everything we do reflects our mission to be the best direct energy investment firm."
Mr. Iak is part of a professional executive team that manages and oversees varied and vital areas of U.S Energy operations and encourages this mentality of providing the best possible outcomes for all stakeholders.
"This is one of the many qualities that truly places U.S. Energy at the forefront of the North American energy investment space as a recognized direct energy investment sponsor," Todd Witmer, Vice President of Corporate Development, elaborates.
"When evaluating a potential investment opportunity, our primary focus is on the returns provided to our investors. 'Investors First' is a Core Value of U.S. Energy. Additionally, our goal is to align our interests with our joint venture partners. U.S. Energy does not have a predetermined exit strategy as it relates to any individual deal, therefore, we have a great amount of flexibility in the way we are able to structure deal terms, which sets us apart from many others in the industry.
"This flexibility allows us to tailor the deal structure to the specific needs of our project partners" he tells us. "Our preference is to build long-term relationships with our partners. Structuring the deal around mutual benefit builds trust early on. Success breeds success, hopefully leading to more opportunities for future wins. This approach has led to many partnerships that U.S. Energy has developed that have lasted decades. We view this as a real sign of success.
"On top of this, our multi-basin focus, expertise in the sector, and our ability to acquire projects across asset classes, along with our ability to operate and willingness to be a non-operating partner, allows us to align our needs and requirements with that of our partners," Witmer continues. "I think one of our key strengths is the reputation the firm holds in the industry. We are known for our speed of evaluation and surety of closing deals due to our prioritizing of clients and investors, reinforcing the great relationships we maintain with industry partners."
These differentiating qualities are incorporated in every level of U.S. Energy's processes. The firm's various acquisitions showcase the professional level of operations across the board.
U.S. Energy has achieved long-term growth through the acquisition and development of oil and natural gas projects throughout North America. The firm has invested or been active in most major U.S. basins and currently owns interest in 300,000 acres which are held by production (HBP), allowing for potential future oil and natural gas development.
In 2020, U.S. Energy deployed over $93 million in capital, which includes $40 million in fast cycle, high-grade non-operated projects and $53 million in operated projects. Kevin Duncan, Vice President of Operations, explains further.
"We had a very busy year during a commodity price collapse covering 2020; recently we completed a project in the Permian Basin and a six-well pad in Eagle Ford, south Texas," he affirms. "We did all that work at 24 percent less than our given budget. We also partnered with a company called ShearFRAC which has a patented technology to monitor frack performance in real time.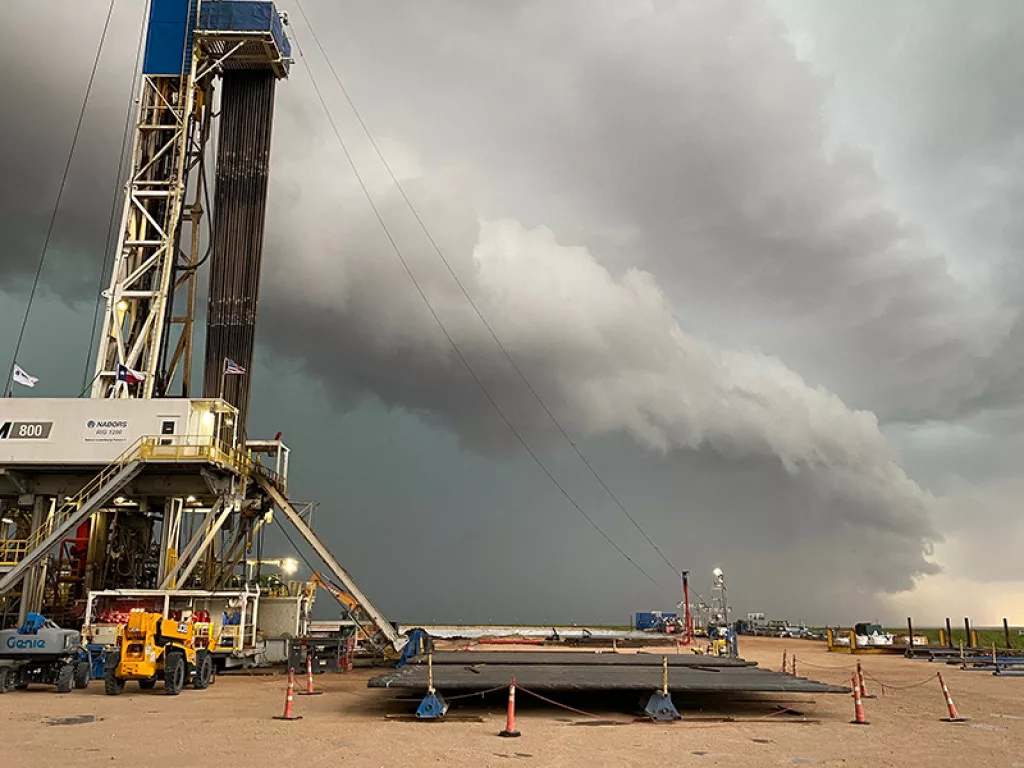 "ShearFRAC's input, with real time evaluation, allowed us to significantly reduce our water usage and carbon emissions during the completion stage of development. This positively aligned with our environmental, social and governance (ESG) goals, an important initiative of the firm. On top of this, we have made significant strides in the minimization of our natural gas flaring in Eagle Ford, adding to our sustainability aims.
"We've accomplished a lot to date, but it's our goal by year end 2021 to reduce our gas flared by 98 percent, as compared to 2020."
Over the past 12 months U.S. Energy has closed approximately 10 projects, which are projected to amount to $120 million of capital deployed in the Delaware Basin and Permian Basin, setting the firm up for a successful 2021.
U.S. Energy's projects mark the level of quality and professionalism that the firm executes, and it is due to the hard-working employees of the company that such projects see the light of day. Jordan Jayson, Chief Executive Officer, elaborates.
"In a constantly changing environment motivating our employees is front and center of our internal focus," he tells us. "We rolled out an employee alignment program this year that aligns the board of directors, executive management team and every U.S. Energy employee with our investors.
"Outside of that, we also are very active in promoting continuing education throughout the firm. We encourage our employees to join different industry associations and attend conferences to further their careers and education. That's part of our DNA and it has been for the past 40 years."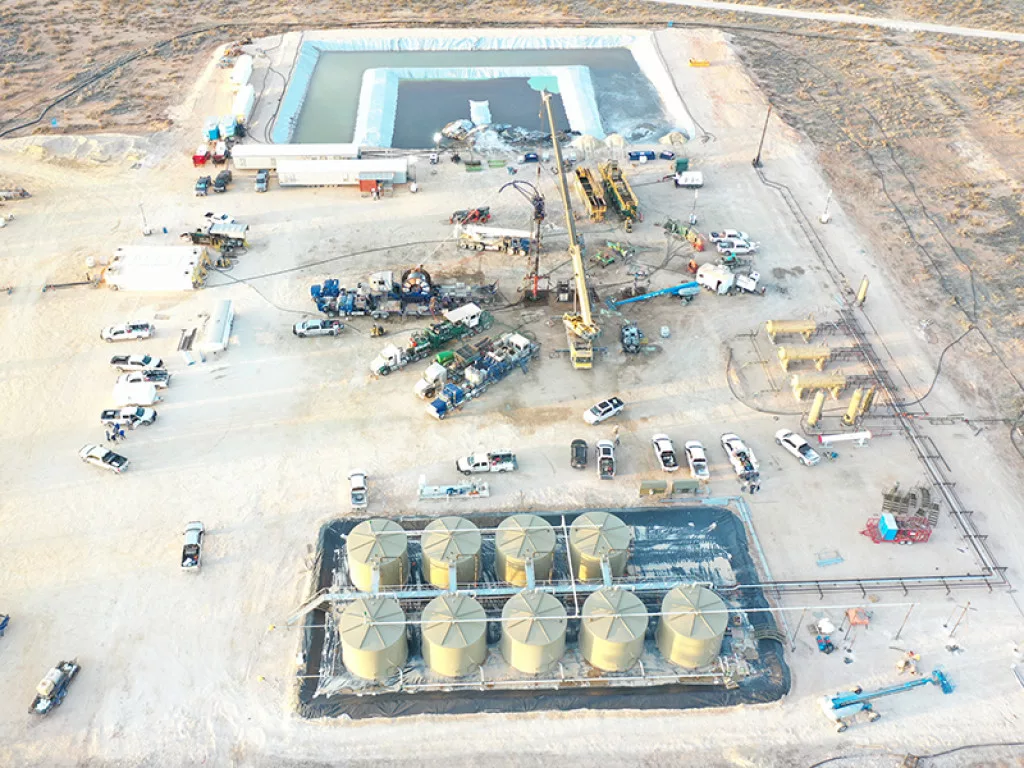 "And we can't forget the small things. On a daily basis we motivate and urge our employees to challenge themselves through innovation and encourage them to learn from their mistakes, aiding in the development of a more cohesive work environment."
Alongside an employee-focused working sphere, U.S. Energy is increasing its overall environmental efforts. In late 2019 the company established its Environmental, Social and Governance (ESG) Committee which was based upon the vision that energy production and ESG do not have to be opposing practices, but instead can coexist.
"Energy production doesn't need to come at a cost to the environment, and our team has recognized that companies with strong ESG principals show stronger performance," Iak adds.
"There is a fair amount of research that supports this notion, and our pursuit of International Organization of Standardization (ISO) and Environmental Management System (EMS) certifications are just some of the early wins associated with our company. An EMS certification ensures that U.S. Energy will maintain a strategic framework for the entire organization to follow, with a focus on improving environmental performance, the efficient use of resources, and the reduction of waste. The principles of CSR line up well with our core company values and work with each other to improve profitability and reduce negative environmental impact."
The rest of 2021 and beyond will see U.S. Energy uphold these key values in every aspect of its operation, as well as prioritizing its investors and employees above all else. Continuing to drive strong results for its investors is paramount to maintaining the firm's quality and professional provision, alongside its impressive ESG goals and practices. This notion of ESG is shaping the way U.S. Energy is operating through the growth of numerous ESG centric projects, amid the continued demand for traditional channels.
"Year-by-year, and quarter-by-quarter, we challenge one another and ourselves to be transparent and generate a better and more resilient company for the future of the industry and the region," Iak finishes.