PACCAR is putting the pedal to the metal on gender diversity in the North American trucking industry. We examine the progress of its electrification strategy and energizing empowerment in the workforce with Vice President and Chief Information Officer, Lily Ley.
INTRODUCTION
Behind the wheel of the major supply chains that keep the world turning by delivering cargo and essential commodities, a new labor force continues to emerge.
Taking to the tarmac of the North American trucking industry, a growing number of women are being seen in the driver's seat, pursuing a fruitful career path that has long been obscured by outdated archetypes and antiquated perceptions of traditional gender roles.
Although prevailing challenges remain for women entering this historically male-dominated sector, the past decade has seen continuous evolution and a paradigm shift. A report published by FreightWaves in Spring 2022 found that roughly 47 percent of the US trucking industry was made up of women, which in turn comprised of seven percent working as truck drivers, 23 percent in management roles, and the additional 17 percent operating in supporting administrative positions such as office personnel.
Similarly, the Women in Supply Chain survey published by Gartner reports that women now represent 19 percent of C-level positions in supply chain organizations across North America in 2022, increasing from 15 percent in 2021.
Fueling this boom are the organizations that actively seek to incentivize women truck drivers as a source of recruitment, opening up a whole new demographic for labor that has long been underrepresented or overlooked.
This is essential in the current industrial climate, as many players in the supply chain navigate the continued disruption and historic labor shortages left in the wake of the COVID-19 pandemic. Indeed, Women in Trucking (WIT) research has found that the influx of female drivers began to truly pick up the pace during this unique period.
Alongside incentivized recruitment efforts, certain organizations are focusing on cementing their status as receptive, enabling, and empowering environments for women to work in.
Working in partnership with WIT for over a decade, PACCAR is one such organization that prides itself on a company culture founded on a diverse and fair workplace for all employees.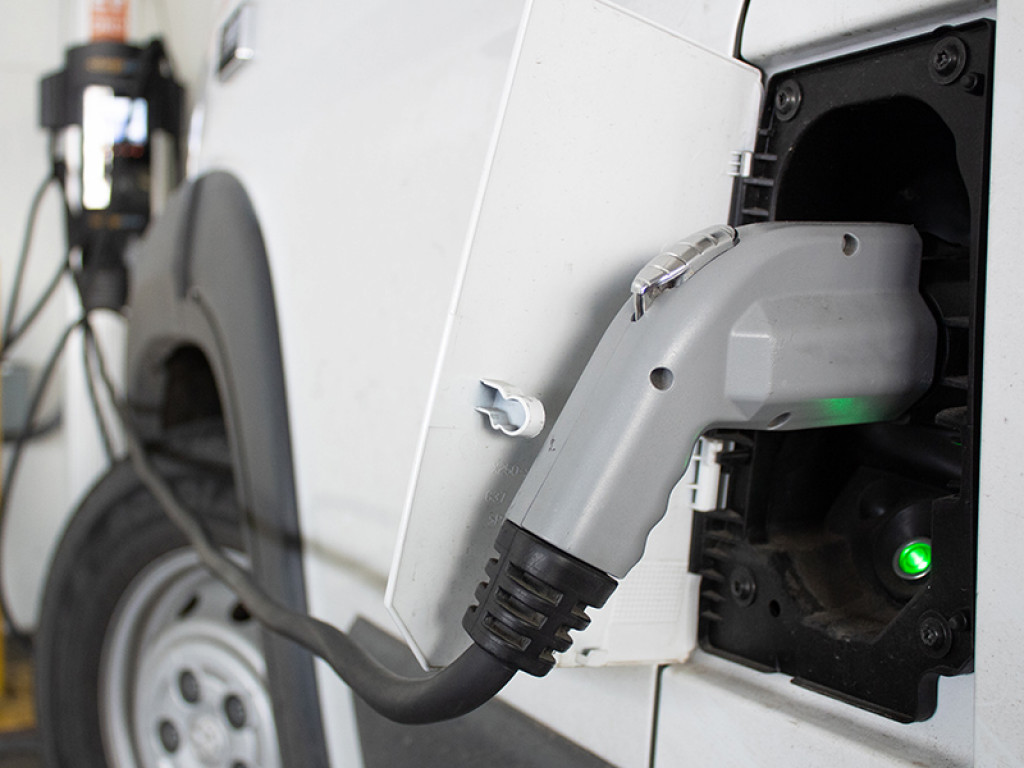 PACCAR QUALITY, TECHNOLOGY, INNOVATION
Headquartered in Bellevue, Washington, over the past 117 years, PACCAR has cemented its reputation as a global leader in the design, manufacture, and customer support of premium light-, medium- and heavy-duty trucks. Iconic names in trucking models, including Kenworth, Peterbilt and DAF, were born from PACCAR's world-class industrial prowess.
Quality, technology and innovation are the three guiding tenets that lie at the bedrock of the company's operations and run throughout the diverse business lines united within the PACCAR brand, such as PACCAR Powertrain, PACCAR Parts, PACCAR Leasing, PACCAR Financial Services, PACCAR Winch and Dynacraft.
It is not just the products themselves where PACCAR excels, but also the fundamental technology that powers seamless logistics, as embodied by the PACCAR Information Technology (ITD) division and complementary Global Connected Services organization.
Indeed, the past decade has witnessed PACCAR embark on an ambitious journey of digital transformation, as the company has embraced the flexibility and adaptability required to establish itself as a technological leader.
This momentous effort has entailed the adoption of customer-centric systems, data intelligence, and a major shift towards modern cloud-centered architecture, alongside a host of other technological avenues.
This all feeds into an overriding strategy founded on modernizing and automating IT, thereby reimagining PACCAR's operating model with heightened resiliency and increased security in a technologically advanced business environment.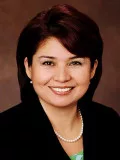 A TECH-FUELED JOURNEY
Laying the cement of this digital foundation is Lily Ley, as PACCAR's Vice President and Chief Information Officer (CIO).
Ley brings to the role over 30 years of experience in the tech field – another industry which, much like trucking, is a male-dominated field.
"Female representation is growing, but the top tier is still dominated by men," she observes.
Indeed, as CIO of a Fortune 500 company, Ley is a minority, with latest figures from Statista recording that just 25 percent of those in CIO positions at Fortune 500 companies across the globe are female.
"I began my career in Mexicali, Mexico, as a Pascal programmer for a small software firm. In 1989, I started working with Kenworth Mexicana as a developer (Pascal and COBOL)," she shares.
During the next 17 years Ley progressed from position to position with ever-increasing scope and responsibility, before scaling the heights of an IT Director role for which she relocated to the US.
"In 2006, I moved to Kirkland, Washington to work for the Kenworth Division. Since then, I have been taking on numerous roles with growing responsibility including my current job as Vice President and CIO of PACCAR."
Determining the career background that led to her current position, it was an innate curiosity and ambitious personality that has persisted since childhood, which inspired Ley to pursue her own interests, as a self-proclaimed "nerd" with an analytical mind.
From humble beginnings in Mexico, this inquisitive outlook paired with the purely practical drive to make money led to Ley becoming the first in her family to earn an Undergraduate Degree (BA/Computer Science Engineering) and an MBA.
"I grew up in a family that encouraged me and my five siblings to try new things. I was a dedicated student and extremely good at math and science, winning several recognitions as the Student of the Month and Student of the Year several years in a row during Junior High," she recalls.
"At the time, I had one goal – to get a job and assist my parents by paying the family's expenses."
Fast forward three decades and Ley became the first female to sit on PACCAR's Executive Operating Committee.
It is these founding stages of Ley's career and the impressive trajectory that ensued which are instrumental to her story, conveying how women don't just appear in leadership positions – it takes hard work, commitment, and a network of support.
"I believe my success is due to the support of my family, mentors, and sponsors who believed in me and encouraged me to take on challenging tasks and try new things," she says.
ROLE MODELING AND MENTORSHIP
As a woman in the industry that has been celebrated for her achievements – including her nomination as winner of the '2021 Influential Woman in Trucking' award by WIT – Ley embodies the inspiring version of role modeling that may be considered lacking for other women drawn to entering the trucking space, in whatever position.
"Women face a shortage of female role models," she comments. "Those just starting out in their professions are searching for women in leadership roles to imitate but are having difficulty finding examples that are relevant."
Alongside her work at PACCAR, Ley dedicates considerable time to mentoring students and advocating for inclusivity in the workplace for women, leveraging the platform she has earned and the influence she has amassed over her career thus far.
As Ley's own career path shows, mentoring has an instrumental role to play in encouraging career development, particularly when acknowledging the challenges that prevail throughout the industry which might deter a female professional from considering it as a field of work for a host of positions – whether as a truck driver themselves, in operations or in an office-based role.
In recognition of this inequity in opportunity and the value of greater integration throughout the wider industry, PACCAR manifests the change that is needed.
"Its Diversity and Inclusion councils, mentorship programs and training are designed to empower and position women to successfully assume leadership roles and responsibilities," Ley elaborates.
Mentorship programs include the PACCAR Parts' "Wings Mentoring Program and Peterbilt's Protégé program. These programs provide an opportunity for employees to initiate a mentoring relationship with a more experienced colleague through which both their personal and professional development is nourished. Mentees identify personal career objectives and develop an action plan to achieve their goals.
By so doing, the company attracts the widest pool of talent available, particularly women.
"As women, we face many challenges. We want to be 100 percent perfect in everything we do both personally and professionally," observes Ley.
"In any organization, women can be found who are strong, smart, and technically competent in comparison to their male counterparts. These women still face many obstacles. Corporate offices are slowly bridging the gender gap, but there is still a lot of work to do."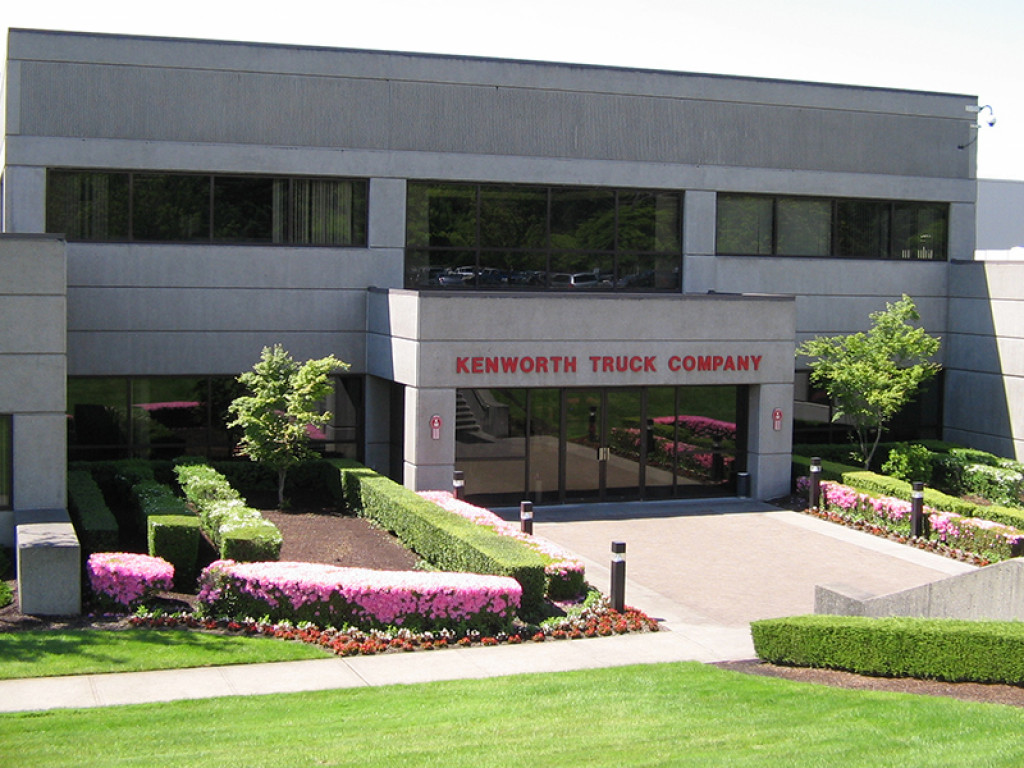 AN EMPOWERING WORKPLACE
For PACCAR, an inclusive and fair working environment is part of the culture, lived at every level of the company from the top down and encouraging all to aspire upwards, inspiring ambition and maximum engagement regardless of gender.
"PACCAR's leadership team plays a critical role in driving employee engagement. They strive to inspire others by demonstrating principled leadership, providing mentorship, and recognizing the talents and contributions of employees.
"The team also fosters an atmosphere where PACCAR employees can feel empowered to communicate openly, assertively and with respect. Driving engagement is a worthy goal that PACCAR's leadership team pursues every day," Ley states.
While this translates to employees across all genders, PACCAR in particular prides itself on being a fantastic workplace for women. This is evidenced by its intrinsic relationship with WIT, working as a Gold Level Partner with the association since 2019. Michele Rodgers, Peterbilt's Engineering Manager, serves on the WIT Board of Directors, and several PACCAR divisions – including Peterbilt Motors, Kenworth Truck Company, PACCAR Parts, PACCAR Engine, and Dynacraft – were each honored as a "Top Company for Women to Work for in Transportation" by WIT in 2020 and 2021.
"The culture and career advancement opportunities at PACCAR make it a great place for women to work. PACCAR's diverse and inclusive workplace promotes personal and professional development," comments Ley.
PACCAR also provides flexible hours, competitive compensation and benefits, and continuing education assistance designed to nurture women's progression within the organization, enabling them to achieve rewarding career paths and act as role models in much the same way as Ley.
The PACCAR Women's Association (PWA) is testament to these efforts, as a dedicated body within the company designed to increase the representation of women in leadership roles. In so doing, PWA provides resources through education, networking, and mentoring to PACCAR's female employees.
"We want to promote equity and support their empowerment to achieve both career and personal success."
Since its establishment, PWA has pursued the goal of bringing together the organization's most talented women to network and learn from each other, whilst also developing long-lasting friendships.
Despite this explicit focus on improving the workplace for women, a defining factor of PWA is its gender inclusivity, equally relying on the participation and involvement of male members of the workforce on the understanding that both sides of the conversation must be represented. It is, after all, a collective effort, and this is reflected in the forum's inclusivity.
"Gender inclusiveness means involving everyone in advancing women in leadership roles. Men are part of the conversation, and advocate for women," she continues.
"We know that male champions believe in fairness, gender equity, and the development of all talent in the organization. Men and women in PACCAR understand that gender inclusiveness is an effective part of talent management, and everyone plays a critical role in progressing women's careers."
"The leadership team fosters an atmosphere where PACCAR employees can feel empowered to communicate openly, assertively, and with respect"

Lily Ley, Vice President and Chief Information Officer
INNOVATION, SUPERCHARGED
The progressive stance that PACCAR occupies in its dedication to advancing the development of its employees, regardless of gender, is reflected in its innovative suite of products that occupy the cutting edge of progress within the trucking industry.
Nowhere is this more relevant than within the company's electrification strategy, as it charges ahead on the journey to decarbonization. Indeed, environmental responsibility is one of the company's core values, and reducing emissions whilst enhancing fuel efficiency within its truck models is a major area of focus.
In terms of the models themselves, Ley highlights several vehicles that are trailblazing examples of the electrification drive.
"Peterbilt, Kenworth and DAF lead the industry with nine battery electric vehicle (BEV) models available for customers," she says.
The Class 8, Peterbilt Model 579EV is one such vehicle, featuring aerodynamic benefits, driver comforts, superior visibility, spacious interiors and safety measures, all combined with the advanced technology of an electric powertrain.
The vehicle's fully integrated, all-electric powertrain utilizes thermally controlled lithium iron phosphate battery packs to provide a range of up to 150 miles. Designed for optimal weight distribution and performance, the Model 579EV is a premium, zero-emission solution for any PACCAR customer looking to decarbonize their business.
Tackling emissions of another kind, the medium-duty Kenworth K270E Class 6 and K370E Class 7 battery-electric trucks are designed to respond to increasingly stringent urban restrictions on noise levels.
"These popular and proven platforms combine fully integrated, state-of-the-art electric powertrains with superior visibility, maneuverability, and driver comfort. High-density battery packs deliver up to a 200-mile range with zero emissions and a rapid one-hour DC recharge," Ley explains.
"The result is an excellent, eco-friendly solution for local distribution, pickup and delivery and last mile logistics applications."
Meanwhile, PACCAR's equally iconic nameplate – DAF – offers the LF Electric, CF Electric, XD Electric, and XF Electric, all of which represent the ideal solution to a zero-emissions distribution truck. These models are fit to serve the vast majority of distribution applications.
"The DAF 19-ton LF Electric showcases a 260-kW electric motor that's powered by a 282-kWh battery pack, the results are outstanding performance and even more importantly, it has a range of up to 175 miles – which is highly unique for its class," she adds.
PACCAR's foray into electrification looks beyond the trucks themselves, centered on a whole-picture approach that incorporates all the various elements required to adopt a successful electrification strategy for any customer that extends beyond the vehicle itself.
"One of the core questions posed when considering the transition to BEVs often surrounds the accessibility of infrastructure, ie., how will we keep our vehicles powered?
"Though the initial discussion often focuses on charging the first purchase, customers are looking for a guarantee that PACCAR has a charging strategy to keep them moving in the right direction," says Ley.
PACCAR's approach to zero-emissions embodies a holistic vision centered on establishing an electrical charging infrastructure and distribution network that meets the customer's demands. The latest technology is therefore leveraged to produce an innovative, in-house charging solution, thereby allowing PACCAR to drive the proliferation of alternative fueling points.
This full line of BEV charging stations offers an optimal fit for the various use-cases and environments that Kenworth, Peterbilt and DAF trucks encounter.
Technology is therefore incorporated not only as an integral part of PACCAR's commitment to the environment, but also as a people-centric organization that seeks to fully accommodate and exceed the expectations of any customer.
"PACCAR is dedicated to utilizing the latest technology to provide outstanding customer service and deliver innovative, industry-leading products and services to help customers maximize uptime," Ley surmises.
THE ROAD AHEAD
Looking to the future, Ley's ambitions are as much concerned with the dynamic times that lie ahead for PACCAR, as they are with her own personal leadership goals.
This highlights the symbiosis that PACCAR encourages to thrive between the two – both the company's overall progress, and that of the employees united within it, creating a holistic model of growth and development.
"PACCAR is now standing at the brink of a new frontier," comments Ley, hinting at a boundless future of possibility for a company that places innovation, sustainability, and people-centric values at the fore.
"PACCAR spearheads the truck industry by progressively incorporating the latest technology, maintaining best practices towards top operational efficiency, and limiting environmental impact."
In terms of how she envisions her own trajectory, the impressive path that Ley has pursued thus far is only set to continue for PACCAR's Vice President and CIO, with a commitment to seeing her own technological roadmap bear fruit.
"I will continue growing with PACCAR, particularly in areas like autonomy, zero-emissions, and connectivity, where we are already industry leaders. I have big plans for my future," Ley shares excitedly.
"I plan to make something of myself, and not give up. I have a major fear of failure and I won't let it get to me. My dreams are what keep me going; they are an object for me to strive for."
With an impressive fleet of future-friendly trucks, and a company culture that is founded on the quality of its people and services, the ingenuity of its technology and the innovation embodied by its products, PACCAR is well-established as a company at the vanguard of the North American truck industry.
But it is the responsibility of the leadership team, and figures like Ley, to inspire the right values throughout the company that will keep PACCAR moving in the right direction.
"Executive courage around action, communication, and trust is a critical leadership skill that I will continue to develop. Like any muscle, the more you flex it, the stronger it becomes," she shares.
"I see myself as a PACCAR leader who can influence, care for, and value people with compassion and empathy, because employees who feel valued and appreciated by their leaders are more likely to go above and beyond and be happy in their roles.
"Finally, I will continue advocating for diversity and inclusion to promote gender equality, and will continue to empower individual women to help them achieve career and personal success.
"I want to earn the recognition as a visionary leader in our company."
PACCAR PARTNERS