Across the pond, Lockheed Martin is spreading its wings and forging a huge aerospace presence in the UK, offering young people the very real opportunity to have a career in a growing industry.
UNLOCKING THE FUTURE OF SPACE
Since it was first established more than a century ago, Lockheed Martin has been at the forefront of innovation and technology.
It has come a long way since California-based Glenn L. Martin built his first plane in 1912 and joined forces with Allan and Malcolm Lockheed, who constructed seaplanes in an old garage.
The company that bears their names is hardly recognizable now – a global security and aerospace organization based in Bethesda, Maryland that employs around 116,000 people worldwide working across the research, design, development, manufacture, integration, and sustainment of advanced technology systems, products, and services.
In keeping with Lockheed Martin's commitment to innovation and growth, it has also positioned itself as a trailblazer in the world of aerospace.
Lockheed Martin's space credentials are impeccable. Since NASA's inaugural Viking missions to Mars in the 1970s, it has participated in every NASA mission to the planet since day one.
It is against the backdrop of this expertise that it is opening up a whole new world of possibilities in the UK, giving the future workforce the opportunity to be involved in the industry.
UK PARTNERSHIP
Lockheed Martin is not new to the UK – in fact, it's the absolute opposite. The company has partnered with the UK for 80 years and now employs over 1,600 people across 20 sites, making massive contributions to the UK's defence, security, and general prosperity.
Its influence can be seen far and wide over the years, from creating mail sorting technology to helping build the country's first commercial spaceports.
A strategic partner with the government, it is working with the UK Space Agency to conduct Northern Europe's first vertical satellite launch from the recently-approved SaxaVord Spaceport, injecting a commitment to the UK economy.
Lockheed Martin has been aware for some time of the emerging lunar markets, and with that in mind, is working on projects to ensure it is ahead of the game.
One of the major challenges of creating permanent outposts on the Moon is finding a way for constant communication with Earth and the growing number of lunar missions.
Lockheed Martin has therefore created Parsec, a game-changing lunar and communications navigations network of small satellites. Working as an orbiting relay network, Parsec will provide coverage and support the needs of lunar missions – and that's just the start.
Lockheed Martin is currently flying NASA's OSIRIS-Rex mission, creating the technology which recently brought back samples to help scientists understand much more about our solar system.
The ultimate goal will be a sample collection on Mars planned for the 2030s, a joint venture between NASA, the Canadian Space Agency, and the European Space Agency.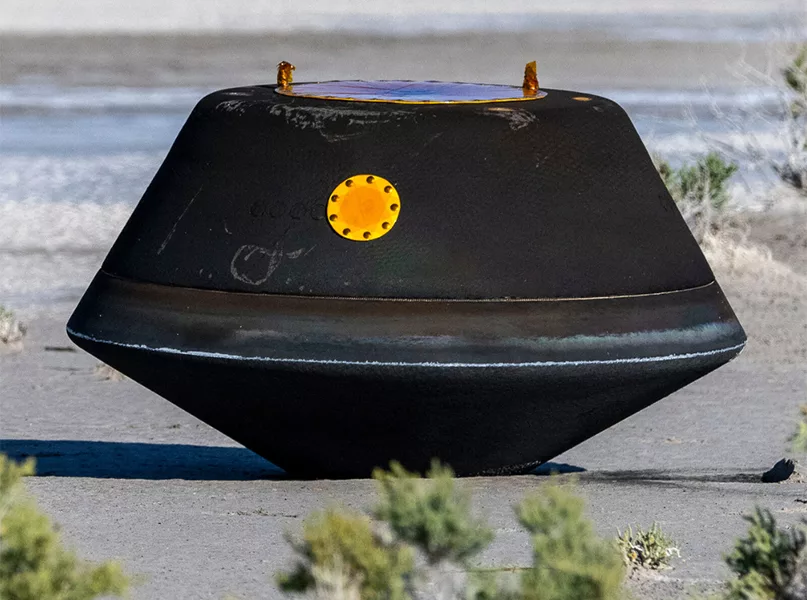 ECONOMIC BOOST
For Lockheed Martin, the UK is an integral part of its future space developments. It has also made an important decision regarding where the focus of its space enterprises in Great Britain are going to be centered.
Not since the days when car manufacturer Nissan announced that it was going to base its UK manufacturing plant just outside of Sunderland, has there arguably been such an important potential economic boost to the North East.
The company has partnered with Northumbria University, initially investing £630,000 to support the development of skills, research, and technology.
The university has become renowned for its space and solar physics research and has invested heavily to create world class facilities – making it a natural partner to collaborate with Lockheed Martin.
The company is initially set to invest in two strategic projects including finding new ways to transmit power to enable the wireless charging of satellites and for new forms of inter-satellite communications, along with sponsoring two PhDs in solar physics.
Northumbria University's widely recognized expertise in satellite and space technology has without a doubt led to this commitment – one that will have a massive impact.
The collaboration with Northumbria University "demonstrates Lockheed Martin's commitment to investing in a long-term space industrial base in the UK," according to Nik Smith, Regional Director of Lockheed Martin Space UK.
"Our plans will grow the UK as a space nation, help it become a science and technology superpower, and contribute to leveling up the economy."
His words are echoed by Professor John Woodward, Faculty Pro Vice-Chancellor for Engineering and Environment at Northumbria University.
"Lockheed Martin is a global leader in aeronautic, space, and satellite research, partnering with the likes of NASA and the UK and European Space Agencies with whom we already work," he says.
"We are delighted that Lockheed Martin recognizes the expertise in satellite and space technology within Northumbria University and the potential for the wider North East region."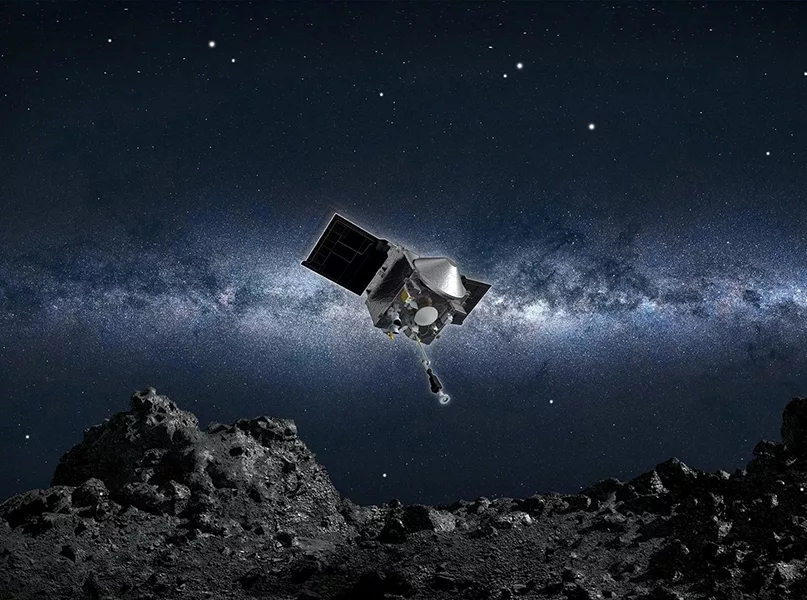 GALACTIC POSSIBILITIES
Some of the collaborations are already well underway, with a further investment earlier this year of £150,000 for both Lockheed Martin and the university working on a project that aims to accelerate the delivery of space-based solar power. The aerospace giant is also leading the engineering development for Northumbria University's satellite communications system – a project that will become the UK's first university-led space launch.
Combining science and technology, the project will use specialized photovoltaic cells that will collect and covert laser power into useable power for future space and lunar vehicles.
It's one of many exciting schemes that bring aerospace opportunities to the heart of the UK, and will hopefully inspire younger generations to recognize a career in space is not just the work of science fiction.
To help ensure that young people pursue these very real career prospects, Lockheed Martin regularly runs space camps engaging with young people and letting them hear from those working in the industry as well as carrying out hands-on activities.
It's all part of a long-term plan to ensure there's a workforce readily equipped with the skills and knowledge to help build this important industry in the UK – and meet its demands.
Space may seem like the stuff of dreams, but Lockheed Martin already has the credentials to prove its viability.
It has developed software such as iSpace, giving all of its customers that operate in the space arena the capabilities to protect satellite systems by providing command and control and battle management.
Innovations such as creating the Interface Region Imaging Spectograph (IRIS) on behalf of NASA, so that it was possible to get a better understanding of how energy and plasma move from the sun's lower layers, are just some of the many unique space-related products and services.
Lockheed Martin has worked with the Israel Space Agency to create AstroRad, anti-radiation vests which help astronauts deal with the very real problem of space radiation, which can cause health problems ranging from radiation sickness to cancer.
Seen as a real game-changer, Lockheed Martin brought its expertise in the deep space radiation environment and the logistics of human space flight to the development of AstroRad to ensure the vests were fit for purpose.
And so the list goes on, with Lockheed Martin opening a whole new world of job opportunities and galactic possibilities.
While anchored in North America, Lockheed Martin is doing what it does best – spreading its considerable wings and ensuring the UK is part of its exciting future.