Diving into the Caribbean region, we take a look at Curaçao as a tranquil and strategic gem for investment, connecting Europe to the Americas.
SPOTLIGHT ON INVESTMENT IN CURAÇAO
Blessed with the enthralling beauty of azure Caribbean waters, white sand beaches, and a divine climate, Curaçao is marked out as a unique country within the paradisal region by a blend of European influences.
In centuries past, Portuguese sailors injured or stricken with illness were left to recover in the care of the island. Diseases such as scurvy were remedied by a change in diet, likely one that included vitamin C, with the country taking its name from the Portuguese curação, meaning "cure".
From its status as a place of rest and recovery and its nickname as the "Island of Healing", Curaçao's historically strategic location off the northern coast of Venezuela marks it as a hub between the Americas and Europe. Indeed, the island has long drawn European attention, with a lasting Dutch colonial past apparent throughout the nation's architectural footprint.
Today, Curaçao presents itself as an excellent destination for visitors wishing to experience the island's natural tranquility and Dutch-Caribbean culture, yet the country also attracts attention from businesses seeking investment opportunities in the region. Based outside of the hurricane belt, Curaçao benefits from many ports, a natural and well-developed deep-water harbor, and frequent flights connecting the island to multiple continents. Curaçao's economic stability and multilingual culture are bolstered by the island's significant digital infrastructure, boasting 86.7 percent internet penetration, multiple data centers including the only Tier 4 data center in the Pan-Caribbean region, and a highly skilled talent pool.
With attractive offers available to tourists and businesses alike, Curaçao continues to position itself as an investment opportunity for international enterprises and an active hub within the Caribbean.
We speak with Jeanette Bonet, Interim CEO of CINEX, about bringing business and international investment interest to Curaçao.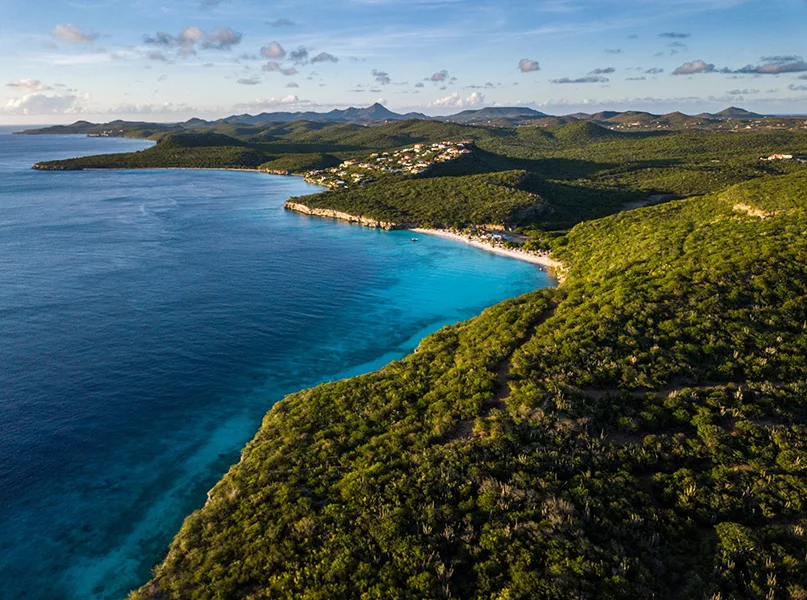 Q&A WITH JEANETTE BONET, INTERIM CEO, CINEX
Could you briefly introduce us to CINEX?
Jeanette Bonet, Interim CEO (JB): As the authorized investment and export promotion agency for the government of Curaçao, CINEX focuses on attracting foreign investments and promoting the export of local products and services. Since its establishment in 2014, CINEX has been dedicated to fostering economic growth and development on the island. Its approach integrates investment and export promotion under one umbrella, allowing for a coordinated strategy to drive economic progress.
Investment promotion involves providing comprehensive information and assistance to investors throughout the entire investment process while promoting the country's investment opportunities, incentives, and positive image. CINEX aims to attract investment by facilitating and guiding investors in establishing their businesses in the country. We promote the country as an appealing investment destination, target investors based on identified needs, and advocate for policy reforms to facilitate investment on a broader scale.
Export promotion, on the other hand, supports and promotes exports from local companies. CINEX assists domestic businesses in expanding globally by helping them identify new markets, providing market intelligence and research, and offering support with export documentation and logistics. They also encourage participation in international trade fairs and exhibitions to showcase products and services to a global audience.
CINEX works closely with the Ministry of Economic Development, the Curaçao Chamber of Commerce and Industry, Curinde, and other governmental entities to implement government policies on international trade and investment. CINEX also participates in regional investment promotion through its membership in the Caribbean Association of Investment Promotion Agency (CAIPA). This collaboration ensures streamlined efforts and the fulfillment of our mandate.
Finally, CINEX emphasizes the importance of promoting sustainable development. We are committed to encouraging socially responsible and environmentally sustainable investments, ensuring that economic benefits derived from foreign investment align with these principles.
CINEX's mandate has remained unchanged over the years; rather, it has grown stronger and more firmly established as the organization has evolved.
Why should entities invest in Curaçao, and how does CINEX attract investment to the island?
JB: Curaçao offers various investment incentives including favorable corporate tax rates, tax holidays for investment in most businesses, e-zone regimes, preferential access to the EU (OCT) and US (CBI), and zero percent profit tax for intangible assets. Considering these combined benefits, including its vibrant culture and natural beauty, Curaçao is becoming increasingly popular as an investment destination for entities looking for long-term success, and there are many sectors that hold significant investment opportunities on the island.
The tourism and hospitality sector plays a crucial role in the island's economy, with a focus on luxury resorts, cruise tourism, and eco-tourism. Elsewhere, investment opportunities exist in hotel development, resort expansion, recreational facilities, and eco-friendly tourism initiatives. In the finance sector, Curaçao is also a well-established international financial center, providing a range of services, including offshore banking, insurance, trust management, and international trading. Investors can explore opportunities in banking institutions, insurance companies, financial technology (FinTech) start-ups, and support services.
Curaçao's own research showcases the growing information and communication technology (ICT) sector on the island, supported by modern telecommunications (telecoms) infrastructure and a highly skilled workforce. According to this research, various governments around the world, including Anguilla, Dominica, Peru, Ghana, Greenland, Marshall Islands, Samoa, and Vanuatu, are already utilizing software systems developed and supplied by companies in Curaçao. This serves as a testament to the abundant talent available in Curaçao. Investment opportunities are particularly promising in areas such as software development, data centers, information technology (IT) consulting, cybersecurity, e-commerce platforms, and telecoms services.
The island's advantageous geographic position in the Southern Caribbean makes it a prime hub for logistics and international trade. With its expansive deep-water port, Curaçao offers abundant prospects in shipping, transshipment, warehousing, distribution, and logistics services, catering to the needs of businesses operating in the region. Curaçao boasts two free economic zones and one industrial park, with plans underway to establish an additional industrial park any time soon. Our e-zone regime presents an attractive opportunity for companies seeking to utilize Curaçao as a strategic hub for operations spanning the Americas, Europe, or other global destinations.
Despite its arid climate, Curaçao is also actively promoting agricultural diversification and sustainable farming practices. Investment opportunities exist in hydroponics, aquaponics, organic farming, agro-processing facilities, and the production of specialty
crops for local consumption and export.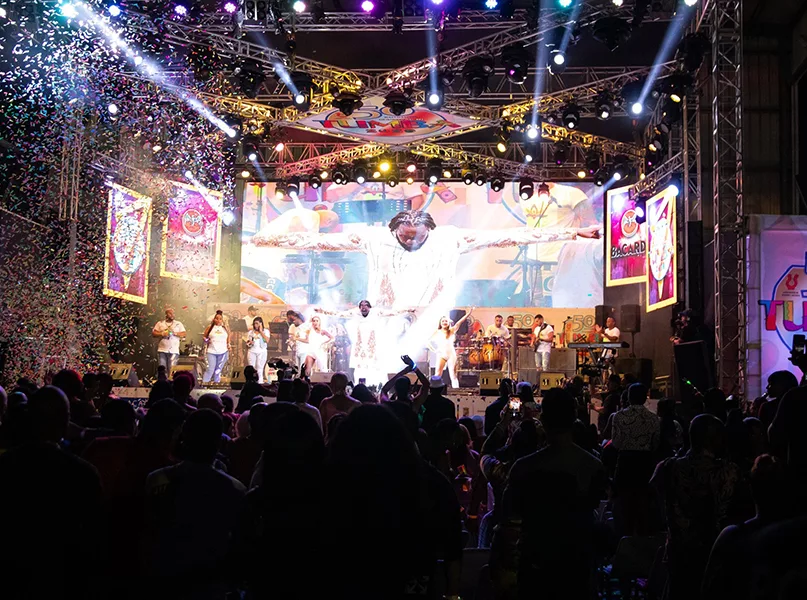 Can you tell us about the advantages of Curaçao's location for sustainable business and creative industries?
JB: The country is making significant strides in reducing its reliance on fossil fuels and embracing sustainable energy sources. Currently, 40 percent of Curaçao's energy production is derived from renewable sources, specifically wind and solar power. This achievement marks a substantial milestone in Curaçao's transition towards cleaner energy. Moreover, the nation has set its sights on reaching the 50 percent mark in the near future.
Curaçao's commitment to renewable energy is further exemplified by its recent signing of a Memorandum of Understanding (MoU) with the government of the Netherlands. This collaboration aims to promote the development of renewable energy and facilitate the establishment of offshore wind turbines. By undertaking such initiatives, Curaçao is poised to become a trailblazer in the Caribbean region, leading the way in sustainable energy practices.
Through these efforts, Curaçao is not only reducing its carbon footprint but also fostering a more environmentally conscious and resilient energy infrastructure. This transition towards sustainable energy sources reflects the island's dedication to mitigating the adverse effects of climate change and creating a greener future for its residents and the wider Caribbean community.
Investment opportunities exist in renewable energy projects such as solar, wind, and wave energy, as well as energy-efficient technologies, green infrastructure development, and waste management.
Additionally, the island possesses a vibrant artistic and cultural scene, making the creative industries sector a potential area for investment. This includes film production, music, design, fashion, advertising, and the development of creative spaces and events.
Curaçao is home to several reputable educational institutions, attracting students from around the world. Investing in the expansion of educational facilities, vocational training programs, and specialized courses can cater to the growing demand for quality education and skill development.
Can you tell us about any recent milestones CINEX has celebrated?
JB: Recently, the government signed an MoU with Proteus Ocean Group. This collaboration aims to develop the world's first underwater research habitat of its kind, with Mr. Fabian Cousteau, the grandchild of the late famous Jacques Cousteau, leading the project. This will put Curaçao at the forefront of the blue bioeconomy and technology spheres.
The renowned and exclusive luxury hotel, Sandals, opened in Curaçao in 2022. This project has been in the works for a long time and has successfully attracted a niche group of tourists to the island that we wanted and will continue to target in the future, promoting Curaçao as a luxury destination.
Thanks to its aforementioned benefits and incentives, Curaçao has caught the attention of many business process outsourcing (BPO) companies over the years. This year, Concentrix, a prominent company in the field, established its presence in Curaçao, creating numerous job opportunities.
Furthermore, there are several upcoming investments in the hospitality, IT, and sustainable energy sectors scheduled for the next year. These investments will put Curaçao on the map for potential investors.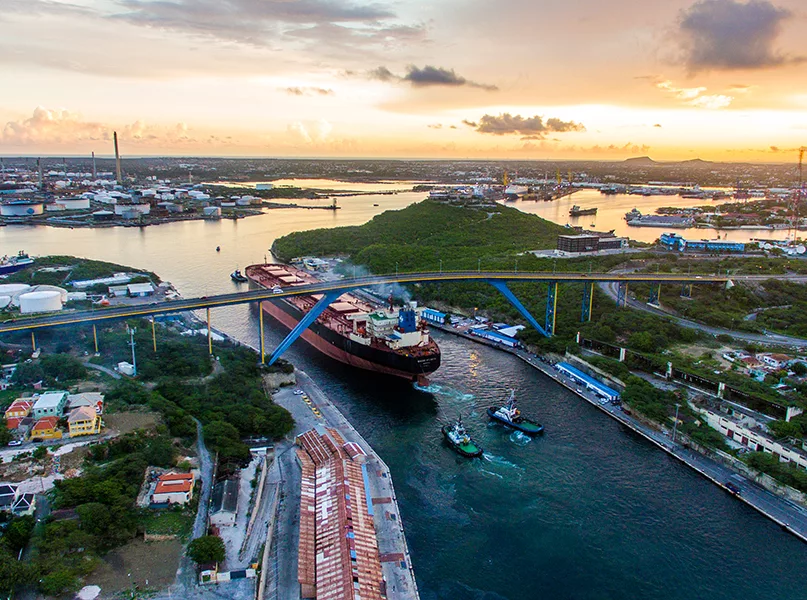 How has the promotion of Curaçao been impacted by increasing digitalization?
JB: We found that the shift towards an increasingly digital environment has presented both challenges and opportunities for the promotion of our island as a destination for foreign investors.
On one hand, challenges arise from the abundance of information available online, making it more difficult for specific destinations to stand out and capture the attention of potential investors. At CINEX, this difficulty has necessitated a change in our approach to promoting and selling Curaçao. We are currently in the process of gradually implementing this new approach with the support of our marketing department and external experts.
On the other hand, the digital environment also presents significant opportunities. With the use of data-driven strategies, we are able to reach a larger portion of our target audience simultaneously. By leveraging data and analytics, we can identify the right audience segments and tailor our promotional efforts to their specific needs and interests. This allows us to maximize the impact of our marketing campaigns and increase our chances of attracting foreign investors to Curaçao.
Furthermore, the digital landscape provides us with various online tools that enable us to effectively engage with potential investors. Through social media platforms like Instagram, Facebook, Twitter, and LinkedIn, we can showcase Curaçao's business-friendly environment and investment opportunities through engaging and high-quality content. These platforms not only provide us with a wider reach but also facilitate direct communication and interaction with potential investors, allowing us to share valuable information and build relationships more easily.
This year, Curaçao will be introducing the Digital Hub Americas (DHA) platform during the CANTO 2023 conference, aiming to officially establish Curaçao as the go-to solution for all ICT endeavors.
We aspire to be the leading and reliable digital hub for the Americas. To achieve this, DHA aims to empower businesses in co-creating solutions at a local level while facilitating global delivery. Situated in the Caribbean as part of the Dutch Kingdom, and with our advantageous legislation, central location that minimizes the risk of natural disasters, and a multilingual population that facilitates communication, we truly serve as a gateway to the Americas and Europe.
The sector and its active participants acknowledge the immense potential present on the island and recognize the significance of highlighting Curaçao's importance in this regard. Through this platform, we aim to promote Curaçao as a hub for innovation, technology, and cutting-edge ICT services.
Are there any key internal investments or developments you would like to highlight?
JB: In 2019, Curaçao embarked on a project to develop a national export strategy (NES), with a primary focus on seven distinct sectors revolving around technology and electronic government. The NES vision reflects the country's ambition to transform its economy into one that is driven by entrepreneurship, efficiency, cost-effectiveness, quality, and innovation. The strategy focuses on transforming the economic makeup of the country by upgrading and creating new value chains, particularly in service exports. As a result, the forthcoming five years will prioritize attracting investments for these sectors and recognizing that investment is a prerequisite for successful exports. These sectors include the blue bioeconomy, creative industries, IT services, financial services, and port and maritime services. Presently two additional strategies are in the making, one for the health tourism sector and renewable energy.
Curaçao offers a distinct work-life balance. In 2020, another project called @HomeinCuraçao was launched. The government of Curaçao provides an opportunity for remote workers who hold Dutch or US citizenship to live and work on the island for an extended period. To take advantage of this opportunity, all you need to do is request a judicial declaration through the provided link. Nowadays if you are not a Dutch or US citizen, but still desire to reside and work in Curaçao, you can find the conditions and registration details by visiting the website. So, while staying connected to your colleagues and workplace during the day, the lively island provides ample opportunities for relaxation and rejuvenation whenever you need a break from your desk. Curaçao is renowned for its multicultural community, ensuring there is always a place for you. With a wide range of workspaces you can relate to other remote workers and immerse yourself in the culture by engaging with the community, Curaçao has it all. Moreover, regardless of whether you speak Dutch, Spanish, English, or Papiamentu, you will always feel at home.
For additional information, please visit www.athomeincuracao.com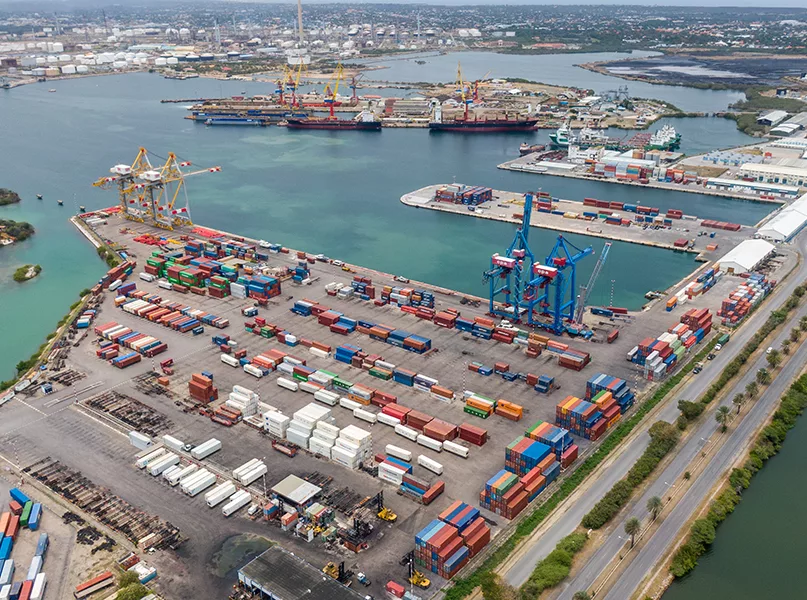 What are CINEX's future aims and goals?
JB: Since we've been in the industry for almost a decade, we have seen tremendous growth. In this sense, we aim to keep growing and creating more investment opportunities in Curaçao. This is also done by expanding our services to provide potential clients with the best possible solutions. As the investment landscape continues to evolve, CINEX wants to stay ahead of the curve by keeping up to date with the latest trends in investment promotion, which includes exploring innovative technologies and developing new strategies for marketing and customer acquisition. Moreover, CINEX is committed to providing quality customer service that ensures clients receive the highest level of satisfaction when working with them.
The future of investment promotion is looking bright for CINEX as we continue to strive toward our goals. With our focus on providing top-notch services and support for foreign investors, we aspire to become a leader in the field of investment promotion in Curaçao. Thus, going forward, we can expect CINEX to continue expanding its services and offerings to meet the ever-evolving needs of investors around the world.
Let us help you fulfill your investment and export dreams!
CURAÇAO INVESTMENT & EXPORT PROMOTION AGENCY (CINEX) PARTNER