Trend trailblazers in custom cosmetic development and manufacturing, Cosmetica Laboratories creates award-winning products from the ground up for the world's most renowned beauty brands.
FRESH FROM THE LAB
Driven by mindful innovation and guided by its strategic imperatives to remain the beauty industry's partner of choice, Cosmetica Laboratories (Cosmetica) is globally recognized for unparalleled quality, operational excellence and sustainability.
With a highly personalized approach to cosmetic development and manufacturing, Cosmetica posesses a passion for unconventional beauty, which is channelled into the company's iconic products that disrupt the industry status quo.
We find out more with Alessandro Mendes, Cosmetica's Vice President of Research and Innovation.
Q&A WITH COSMETICA LABORATORIES
Could you introduce us to Cosmetica?
Alessandro Mendes, Vice President of Research and Innovation (AM): Cosmetica is a 30-year-old innovation house and cosmetic manufacturing company, developing breakthrough beauty products for the world's most iconic brands. We have two laboratory formulation facilities in Toronto and Los Angeles, with all manufacturing housed within two plants in Toronto, now with over 600 employees.
As a company, we specialize in research, development, and manufacturing of color cosmetics, skin, hair and personal care products. Our goal is to create innovative, high-quality products through proficient execution and superior service, driving positive change and improvements to the social, economic and environmental well-being of our business, employees, clients, and community.
What is the role of technology and automation in helping to ensure reliability and consistent data analysis in cosmetic trends?
AM: With the vast amount of data available in the cosmetics industry, technology helps streamline the collection and analysis process, providing insights into consumer preferences and behavior that would otherwise be difficult to obtain. This is highly valuable to our clients as they plan and forecast product innovations for their customers. In addition, the use of artificial intelligence (AI) and machine learning (ML) continues to grow in our industry. These new tools can analyze vast amounts of data to identify trends and patterns, helping companies make data-driven decisions when it comes to product development and marketing. For instance, research and innovation (R&I) laboratories in our industry have been adopting predictive models for stability, compatibility and other tests leveraging historical data and AI.
Can you tell us about the company's internal innovation showcase?
AM: Cosmetica works with the most innovative ingredient and component suppliers to develop cutting-edge products. The company's teams are constantly exploring new and emerging ingredients and technologies to create innovative textures and high-performance color cosmetics and skincare products.
By partnering with top suppliers, Cosmetica can leverage the latest advancements in ingredient technology to create products that meet the needs and expectations of clients. This includes using natural and sustainable ingredients, as well as incorporating new technologies that improve the performance of the products.
In addition to using innovative ingredients, Cosmetica also prides itself on developing innovative textures. This includes lightweight and breathable formulations for skincare, and long-lasting and highly pigmented formulas for color cosmetics.
What is your take on the industry in North America at the moment?
AM: Overall, the cosmetics industry in North America is experiencing significant growth and is expected to continue to do so in the coming years. The industry is becoming increasingly competitive, with companies seeking to differentiate themselves through innovation, sustainability, and technology-driven marketing.
It is an exciting space to be working in as the current competitive business landscape provokes industry professionals to challenge the status quo.
One of the key trends in the industry is a growing demand for natural and sustainable products. Consumers are becoming increasingly aware of the impact that their purchasing decisions have on the environment and are seeking out products that are eco-friendly and free from harmful ingredients. This has led to a rise in the number of natural and organic cosmetics brands in the market.
Another trend concerns the use of technology and data-driven marketing. Companies are leveraging social media platforms and influencer marketing to reach consumers and build brand awareness. They are also using data and analytics to understand consumer preferences and purchasing behavior, which is helping them to develop more targeted marketing campaigns and product offerings. In general, the North American cosmetics industry is seeing a rise in the popularity of skincare products, driven by the increasing cultural shift to focus on health and wellness. Consumers are prioritizing self-care and are seeking out products that provide not just cosmetic benefits, but also health and wellness benefits.
In the color cosmetics sector, we are continuing to see the rise of inclusivity and diversity reflected in brands' product offerings. Consumers are demanding a wider range of shades and products that cater to a variety of skin tones and types and as a result, many brands are responding to this by expanding their shade ranges and creating products that are specifically formulated for different skin types.
How did the COVID-19 pandemic affect the industry?
AM: As we all know, the COVID-19 pandemic initially led to widespread lockdowns and restrictions on social gatherings, which resulted in a decrease in demand for makeup and other cosmetics products as consumers spent more time at home.
The color cosmetics sector was particularly hard hit, as consumers were no longer attending events or going out as much, which resulted in a decrease in demand for products such as lipstick and foundation. In addition to the shift in consumer habits, many makeup brands also experienced disruptions in their supply chains, which led to delays in product launches and reduced levels of production.
On the other hand, the skincare sector experienced a boost in demand as consumers shifted their focus to self-care and home-based beauty routines. With more people working from home and spending more time indoors, consumers were more interested in maintaining their skin health, leading to increased sales of skincare products such as cleansers, moisturizers, and serums. Overall, the cosmetics industry has seen a gradual recovery from the fallout of the COVID-19 pandemic. With the easing of restrictions in many countries, there has been an increase in demand for cosmetics products across all sectors.
What would you say is the 'defining difference' with Cosmetica as a contract developer?
AM: The defining difference with Cosmetica as a contract developer of formulas, components, and solutions lies in our focus as a company on innovation, quality, and customization. The company is committed to staying ahead of trends and constantly pushing the boundaries of what is possible in cosmetics and skincare formulation.
This commitment to innovation allows us to create unique and high-performing products that not only meet, but exceed the needs of our clients and their customers. Secondly, Cosmetica has a strong focus on quality. The company uses only the highest quality ingredients and components in its formulations and adheres to strict quality control processes to ensure that its products meet the highest standards of safety and efficacy.
Finally, we work closely with our clients to understand their unique needs and create customized formulations and solutions. Whether it's creating a new product from scratch or reformulating an existing product, Cosmetica has the expertise and flexibility to deliver customized solutions that meet the needs of our clients.
How does your relationship with vendors play into your sustainability initiatives?
AM: Vendors play a crucial role in our business, providing the raw materials, components, and packaging that go into the products we develop. By working closely with our vendors, Cosmetica can ensure that we are sourcing sustainable materials and reducing our environmental footprint.
As a company, Cosmetica prioritizes vendors that have sustainable practices and certifications. For example, 100 percent of our palm derived raw materials are Roundtable on Sustainable Palm Oil (RSPO) certified.
In addition, our Ecovadis certification is another way to promote sustainability in our processes, as a platform that provides sustainability ratings and assessments for companies across different industries. By obtaining an Ecovadis certification, a company can demonstrate its commitment to sustainability and responsible business practices to its customers, investors, and other stakeholders.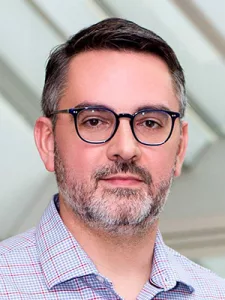 What do the next 12 months look like for the company?
AM: Cosmetica will continue to grow, leveraging the relationships with existing clients to identify new opportunities, as well as actively seeking out new clients in the cosmetics industry. Our growth strategy will be driven by our two innovation sites, in Los Angeles and Toronto. These sites are equipped with state of the art facilities and staffed by a team of experienced scientists and industry experts who specialize in developing innovative cosmetic and skincare products.
By continuing to prioritize innovation, customization, and sustainability, Cosmetica can position itself as a leading provider of high-performance cosmetics and skincare products in North America and beyond.
In terms of product development, Cosmetica will continue to focus on developing innovative, high-performance color cosmetics and skincare products that meet the evolving needs of consumers. Over the next 12 months, this could involve identifying new trends and opportunities in the market, as well as working closely with clients to create customized solutions that meet their specific requirements.
And finally, from a sustainability perspective, Cosmetica will continue to prioritize initiatives that reduce its environmental impact and promote more sustainable practices throughout its supply chain. This is a core value of our company and will continue to be a primary focus.