In the latest major retail acquisition, Reebok owner Authentic Brands Group has taken over British fashion brand Ted Baker. A sink or swim move, we discuss the necessity of brand identity and a market-savvy e-commerce strategy with UK Lead at Shopware, Justin Biddle
Introduction
Formerly a common instalment on the Great British high street, the fashion brand Ted Baker is now relocating to American shores.
Earlier this month, the US retail giant Authentic Brands Group (ABG) announced the conclusion of a $254 million take over. ABG is the name behind iconic brands including Reebok, Juicy Couture, and holds the image rights to both Elvis Presley and Marilyn Monroe.
Ted Baker's business began to suffer after having to close stores during the COVID-19 lockdowns. However, the question of brand identity and e-commerce efforts also have a role to play in the brand's demise.
Facing an uncertain fate, the news may generally be perceived as a welcome step in the next phase of Ted Baker's journey. Indeed, according to the BBC, the brand's share price increased by 17 percent after Ted Baker officially accepted the offer from ABG. But how will the company fare in this new transition and does this fall into a larger pattern of US companies acquiring British brands?
Justin Biddle sits as UK Lead at Shopware – the highly customizable, future-oriented open commerce platform for brands and retailers. Through a unique 'open commerce' approach, Shopware allows clients to seize the collective force of its worldwide network of established developers, wider community, and partnerships. This gives them the flexibility to build their own e-commerce platform infrastructure according to their business needs, while also allowing them to continuously advance and update their platforms to meet the latest market developments. We seek his expert opinion on the move and what it means for the brand's future.
What are your thoughts on ABG's recent acquisition of British brand Ted Baker? Are you confident that this latest move will aid the brand's recovery?
Justin Biddle, UK Lead, Shopware (JB): I think that this will be less of a recovery and more of a new era for Ted Baker. They face multiple challenges, from supply chain issues through to the future of the physical store and also need to adapt to changing consumer habits and requirements. While ABG can free Ted Baker from its supply chain issues, the future success of this brand, in comparison to its former glory days, remains very uncertain.
What role has e-commerce played in Ted Baker's journey? Would you say that the brand's efforts in this area have been unsuccessful?
JB: E-commerce has played an important part in Ted Baker's journey, as it has in all retailers. However, Ted Baker was a lot slower to adopt it and its investment felt half-hearted. There is huge competition in this field now, especially with pure players entering the market and excelling in their online capabilities.
Ted Baker's current predicament is not, however, entirely to do with failures in e-commerce, but more to do with its vague positioning in the market. It's neither luxury nor high-street and more of a mid-market brand, so it's a victim of the squeezed middle. Ted Baker has also traditionally been popular for its formal or workwear. Changing consumer habits post-pandemic have led to a decline in demand for this type of fashion, but its high price-point for its casual wear continues to make it less accessible for consumers.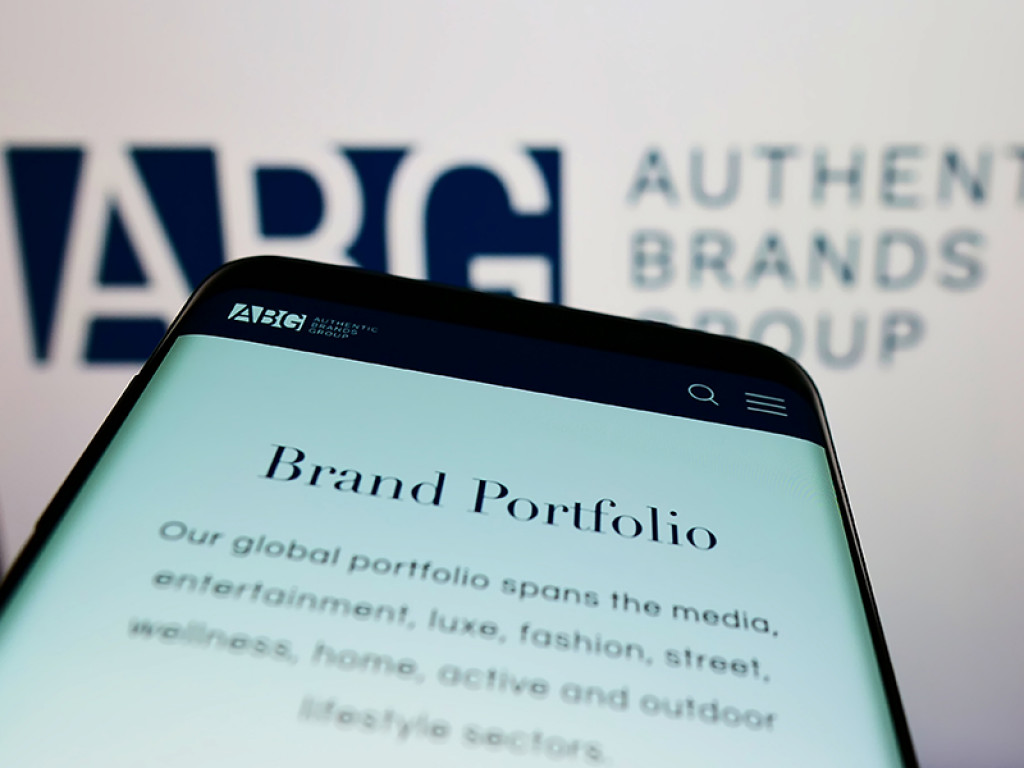 Do you foresee a difficult transition for a British brand entering the US retail landscape?
JB: British brands entering the US always face significant challenges and I don't see Ted Baker as being particularly well equipped to succeed. The key to success is having a brand that has a strong – and differentiated – offering that means it can stand out from the local competition. But Ted Baker is not ostentatiously British, nor differentiated from other mid-market brands. They do however have a footprint in the US, and if those stores, outlets and concessions have been well managed then they may provide a springboard (if they are retained at all by the new owners). Success will depend on the old fundamentals: know who your customer is (and what they want), engage and communicate with them in a timely and appropriate manner, and ensure the service offering is above expectations.
Do you forecast that the brand's e-commerce platform will be a major focus going forward under ABG?
JB: E-commerce will be a crucial part of the offering going forwards, both as a channel (and channel management) platform, but also as a key way to engage and communicate with the target audience.
However, ABG is in the business of franchising brands – so it is a question of what the franchisee's strengths are. It depends on whether this ends up being a manufacturing play or a concessions play. Certainly, digital commerce is growing for all merchants, but it remains to be seen whether Ted Baker has the will or the means to 'own the customer'.