Atlantic Sapphire holds a unique position in the North American salmon farming space. We speak to CFO and Managing Director Karl Øystein Øyehaug about environmentally friendly industry methods and more.
SPEARHEADING SALMON SUSTAINABILITY
Salmon fishing in the Atlantic Ocean has been conducted for thousands of years, having been first established in the northeastern areas of North America. Today, Atlantic Sapphire (AS) has made it a mission to elevate the practice of salmon fishing from a historic tradition to the food of the future.
For Karl Øystein Øyehaug, CFO and Managing Director of AS, the North American seafood industry is going through a period of frank expansion, in response to increased consumer demand for a healthier protein source. Species such as salmon are at the top of this list, due to numerous recommendations from nutritionists and government programs.
According to Øyehaug, in correlation with the increased interest in the fish farming sector, the current challenge is making salmon farming a local enterprise.
"Over 90 percent of the farmed salmon consumed in the US is imported, which is one of the reasons why our product is so exciting to the market. We are local, since we raise our salmon on land in Florida, collapsing the carbon footprint of airfreight and its impact," he reflects.
AS takes pride in the fact that it is local. Since the company is in such close proximity to the market, its produce is far fresher than other alternatives.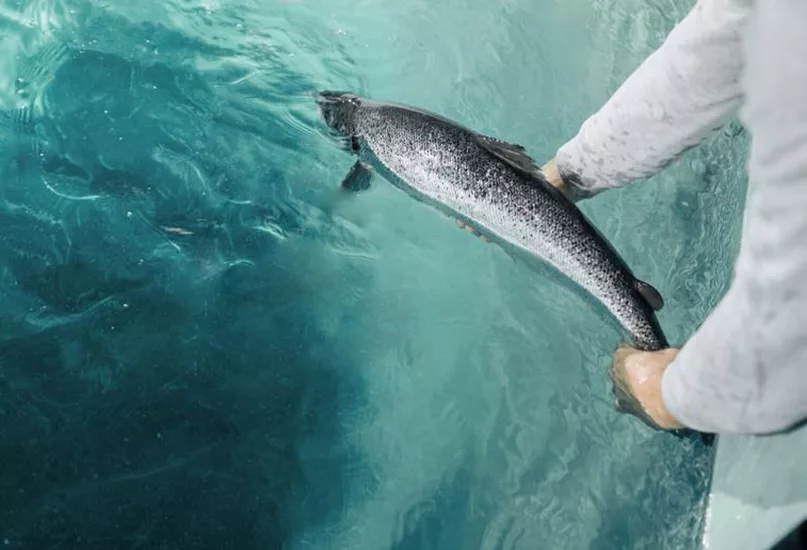 IDEAL GEOLOGY
AS is based in South Florida. The area was chosen for its highly unique geology, with the region possessing various layers of aquifers, which create an ideal water source for salmon farming, starting just below the surface.
The Biscayne freshwater aquifer is used locally for drinking water and irrigation. Despite this, only five percent of the water used by AS is taken from the Biscayne aquifer, predominantly for the fish hatchery and the first stages of the salmon farming. The saltwater Floridian aquifer, beneath the Biscayne aquifer, is the main base for operations. Over 95 percent of the water use comes from this saltwater aquifer that cannot be used directly for drinking water or irrigation.
"The Floridian aquifer is continuously recharged and is also completely bio-secure as there is no oxygen there. This means that our main source of water is used to make sure our salmon is free of disease bacteria, viruses or parasites," Øyehaug details.
As an ancient structure, the aquifers have never been touched by modern man-made contamination. This also means that the aquifer is free of contaminants such as microplastics, polychlorinated biphenyl (PCB), dioxins or mercury. Additionally, AS utilizes deep injection well technology to discharge treated wastewater without having any impact on coastal areas.
Since last year, the company has also been focusing on delivering operationally as the Phase 1 facility in Florida accelerates.
"It's important for us to develop a culture of excellence so that we always make sure we're able to give the fish in our farm optimal conditions to thrive," Øyehaug highlights.
Such specialized salmon conditions will result in a steady state production of 9,500 metric tons (mt) of salmon per year in the Phase 1 facility. On the product development side, AS has also launched a smoked salmon range, as it continues to deliver on consumer demand and diversify its products.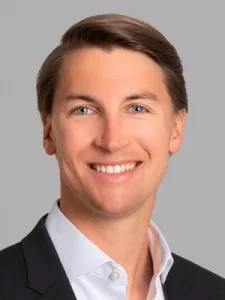 DELIVERING ON DEMAND
When assessing trends in the seafood farming industry, what has become particularly apparent is the increased demand in both medium- and long-term seafood consumption. In the coming years, the variety of different consumers will increase the demand for salmon for different reasons, including health benefits, its lower impact on the environment, and changing lifestyle habits.
Therefore, the overall seafood sector will require a combination of resources to meet the demand. The traditional salmon farming industry will continue to play a role in seafood consumption. However, innovative technologies and methods are crucial to step up supply in an environmentally conscious way. Around the globe, many projects are being undertaken and evaluated, and Øyehaug recognizes the potential of North America in the salmon farming space.
"The US has the opportunity to become number one in land based aquaculture. AS is innovating every day, paving the way for other projects in the future," he says.
One case of innovation is the implementation of the recirculating aquaculture systems (RAS). The RAS is a technique for growing seafood on land, inside a Bluehouse – a greenhouse for fish. By using a modern filtration system, the water is continuously purified so that fish are free to swim against strong currents as they would in their natural habitats.
AS consistently endeavors to uphold its reputation as a pioneer of salmon farming. As such, the company seeks to continuously improve itself.
Other than the commissioning of the Phase 1 facility, which showcases its unprecedented systems, AS is currently constructing its Phase 2 facility, which will result in an additional 15,000mt of head-off gutted (HOG) salmon farming capacity once online and will continue the company's growth trajectory.
"Our expansion will not only give us significant economies of scale, but it will also allow us to serve even more Americans our delicious salmon," Øyehaug adds.
Alongside the development of its facilities, AS is currently focusing on the education of any new employees on the best practices in Bluehouse salmon farming. This allows the company to build a culture at AS that remains focused on operational sustainability.
The support of local suppliers is also a key focus for AS, as the company develops a network of strong local partners that can help the company with different trades that are required to operate the specialized business.
SUSTAINABLE SALMON
Salmon is regarded as one of the most sustainable protein products produced globally. Therefore, alongside the employment of its Bluehouse operations, the company is passionate about never using antibiotics, pesticides, or hormones.
Furthermore, AS continues to work on advancing its environmental, social, and governance (ESG) goals. Such objectives include recyclable and biodegradable packaging and reusing sources. In regard to energy efficiency, AS has partnered with Florida Power Light for the use of solar energy in the future.
In fact, AS' sustainability practices are the poignant distinguishing factor which sets the company apart from the wider salmon farming industry.
"The fact we raise salmon in our Bluehouses in Florida, avoiding air freight transportation and its carbon footprint is already a major differentiator," Øyehaug continues.
"Environmentally speaking, we protect coastal water since the used water is treated and injected into a porous zone, 3,000 feet underground. Our taste profile is unique as well, being milder than others, which is an advantage when presented to North American consumers."
"We focus in delivering results for our stakeholders, internal and external, and simultaneously better the communities we participate in, take care of our fish, and leave the planet in better shape than it is today"

Karl Øystein Øyehaug, CFO and Managing Director, Atlantic Sapphire
SETTING A PRECEDENT
On the theme of taste, AS recently launched a smoked salmon in 2022. Currently, the anticipated new range is exclusively available online. However, future developments of the new smoked salmon range would see it listed in various brick-and-mortar retailers in 2023.
In partnership with suppliers, AS is hoping to launch new products, including 'grab and go' items which could materialize as skin-packed salmon in various flavors, as well as releasing a ready meal range.
By branching out in this way, AS is getting ahead of the curve in regard to seafood consumer demands, setting an example for others in the industry to follow.
Away from produce, AS also has exciting plans to expand its retail and food service presence, a subject Øyehaug has a strong belief in.
"The unique attributes of Bluehouse Salmon resonate with consumers' needs across the region," he tells us.
Fundamentally, an eco-consciousness permeates across the entirety of AS, which materializes in morally sound salmon farming, a green footprint, and a transformative range of salmon products.