Alltech is uniting the agri-food community in working together for a planet where science-based solutions help ensure sustainable nutrition for the global population. We dig further into this vital mission for natural revitalization with COO, Mike Castle.
SOWING THE SEEDS OF CHANGE
"We firmly believe agriculture has the greatest potential to shape the future of our planet."
In recent years, a constant onslaught of geopolitical tension and economic instability has inevitably impacted the agricultural industry and all of its customers in a critical way, but, as a private and family-owned business, Alltech remains steadfast and focused on building success for the long term.
"We believe the current challenges, including the continued effects of the global COVID-19 pandemic, supply chain disruption, inflation and the war in Ukraine, underscore the importance of being a trusted partner and solutions provider," introduces Mike Castle, COO of Alltech.
Situated amongst a context of rising raw material prices and volatility in supply, Alltech's nutritional technologies and services support agriculture producers in being able to maximize their investment in animal feed or crop inputs.
Despite the tumultuous economy and the immense variety of hurdles encountered within the industry, Castle believes the US continues to be an exciting place to work within the agriculture sector.
"As a nation, we are seen as a leader on many innovative fronts, in areas such as product development, supply chain, digitalization and automation, robotics, artificial intelligence (AI), and being able to deliver new and novel techniques to our business here in the US, which has become the testing ground and platform for many of our innovation efforts abroad," he adds enthusiastically.
As COO, Castle brings integration to Alltech's global operational and support teams, ensuring that they work in alignment and collaborate towards the company's ambitious goals for growth and the 'Planet of Plenty' company vision.
During his nearly 20-year tenure at Alltech, Castle has travelled extensively, lived abroad in Europe, and held myriad roles.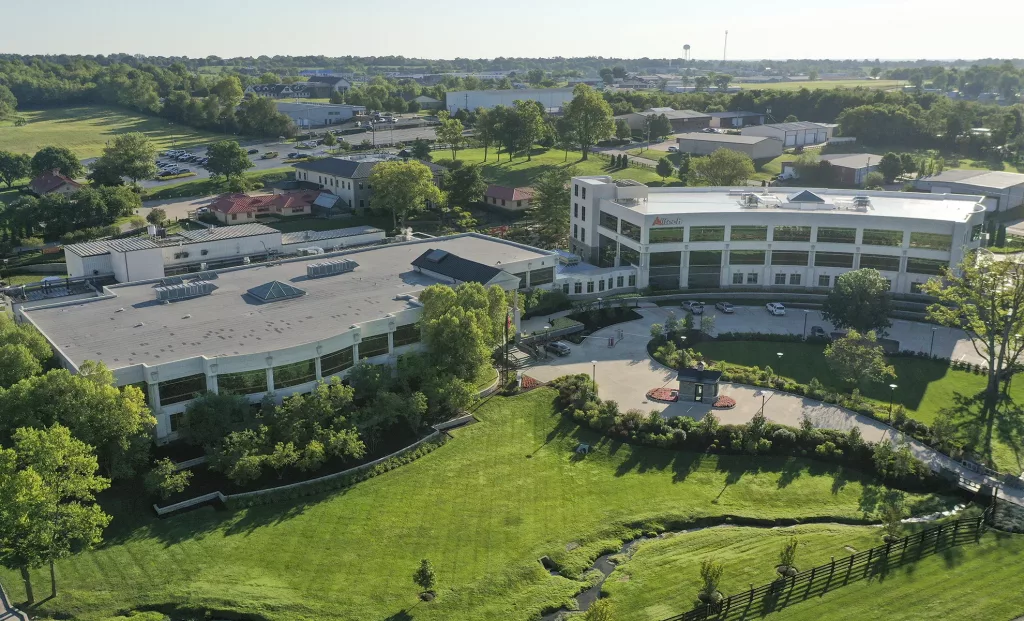 DRAWING FROM A PROUD HISTORY
Originally founded in 1980 by Irish entrepreneur and scientist, Dr Pearse Lyons, Alltech delivers smarter, more sustainable solutions for agriculture. Utilizing a diverse portfolio of products and services, the company helps to improve the health and performance of plants and animals, resulting in better nutrition for all and a decreased environmental impact.
"We are a global leader in the agriculture industry, and our team produces specialized ingredients, premix supplements, feed and biologicals, backed by science and an unparalleled platform of services," acclaims Castle.
Strengthened by more than 40 years of scientific research, Alltech carries forward a legacy of innovation and a unique culture that views challenges through an entrepreneurial lens.
As a proudly family-owned business, the company can adapt quickly to its customers' needs and focus on advancing innovation.
"With our team of more than 5,000 talented staff members worldwide, sharing our purpose of working together for a 'Planet of Plenty', together we can provide nutrition for all, revitalize local economies and replenish the planet's natural resources," Castle sets out boldly.
Headquartered just outside of Lexington, Kentucky, Alltech has grown to serve customers in more than 120 countries, boasting five bioscience centers and operating over 80 manufacturing facilities across the globe.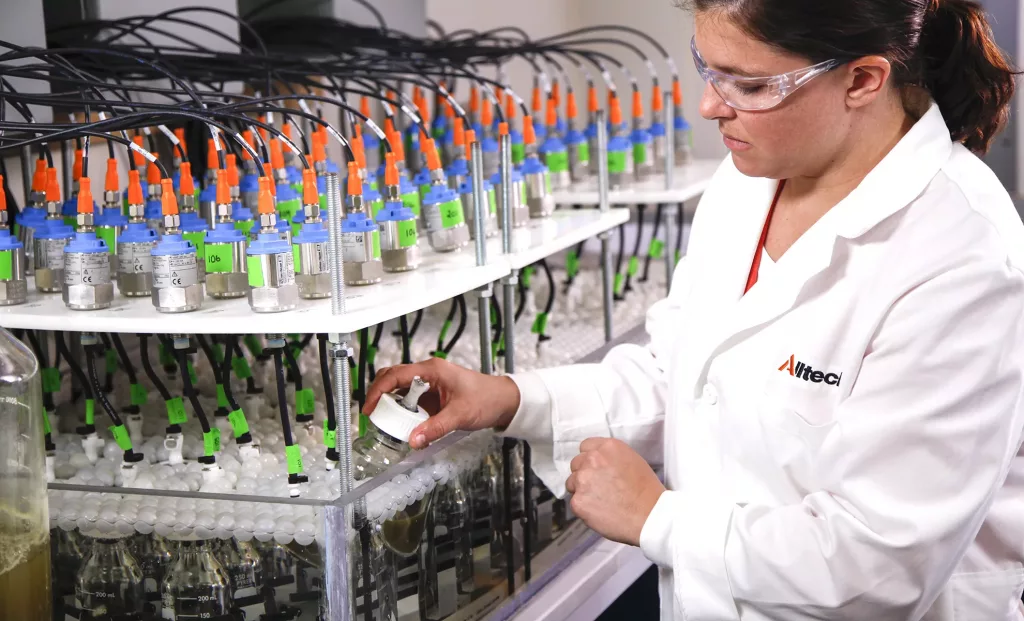 SUSTAINABILITY AT THE CORE OF ALLTECH
Back in 2019, at The Alltech ONE Conference, Dr Mark Lyons, President and CEO of Alltech, shared his new vision for the company and invited the event's 3,500 attendees to join in working together for a 'Planet of Plenty'. 30 years ago, his father, Alltech's founder Dr Pearse Lyons, took to the stage at the very same conference.
Castle recalls how, "he committed Alltech to a guiding principle, emphasizing the importance of delivering benefit to animals, consumers and the environment. He fervently believed that the well-being of each depended on maintaining harmony between all three."
It was a radical idea at the time, so radical in fact that some customers walked straight out of the conference. However, it is this drive to achieve positive change and disruptive spirit that has propelled Alltech to the forefront of agricultural sustainability.
Alltech has directed a laser-sharp focus towards three key pillars of sustainability: economic, environmental, and social, which the company aims to balance in order to support not only those who share the planet today but those who will inherit it tomorrow.
Agriculture exists as an integral component of all three pillars, from ensuring there is enough nutritious food for all to enabling local economies and communities to thrive.
Signifying another exciting milestone in Alltech's longstanding mission to develop sustainable solutions for agriculture, the company recently appointed its first Vice President of ESG, Tara McCarthy, as an expression of dedication to advancing sustainability within both the business and supply chain.
"Further to Tara's appointment, we are committing to the Science Based Targets initiative, a robust and externally validated framework. Within this framework, we aim to reduce our greenhouse gas emissions by 46 percent and those of our value chain by 28 percent by 2030," expands Castle.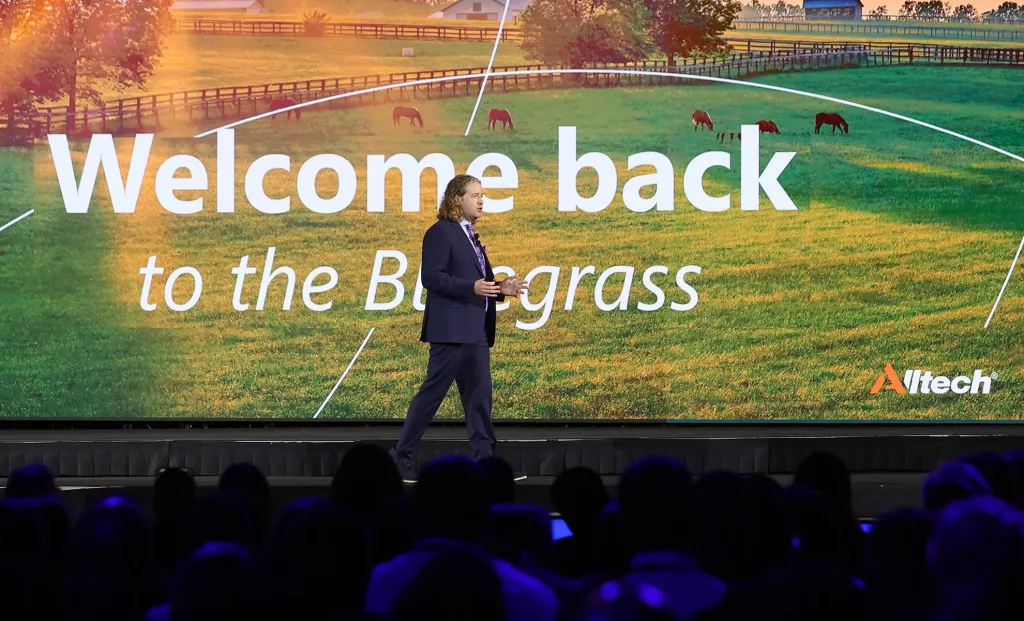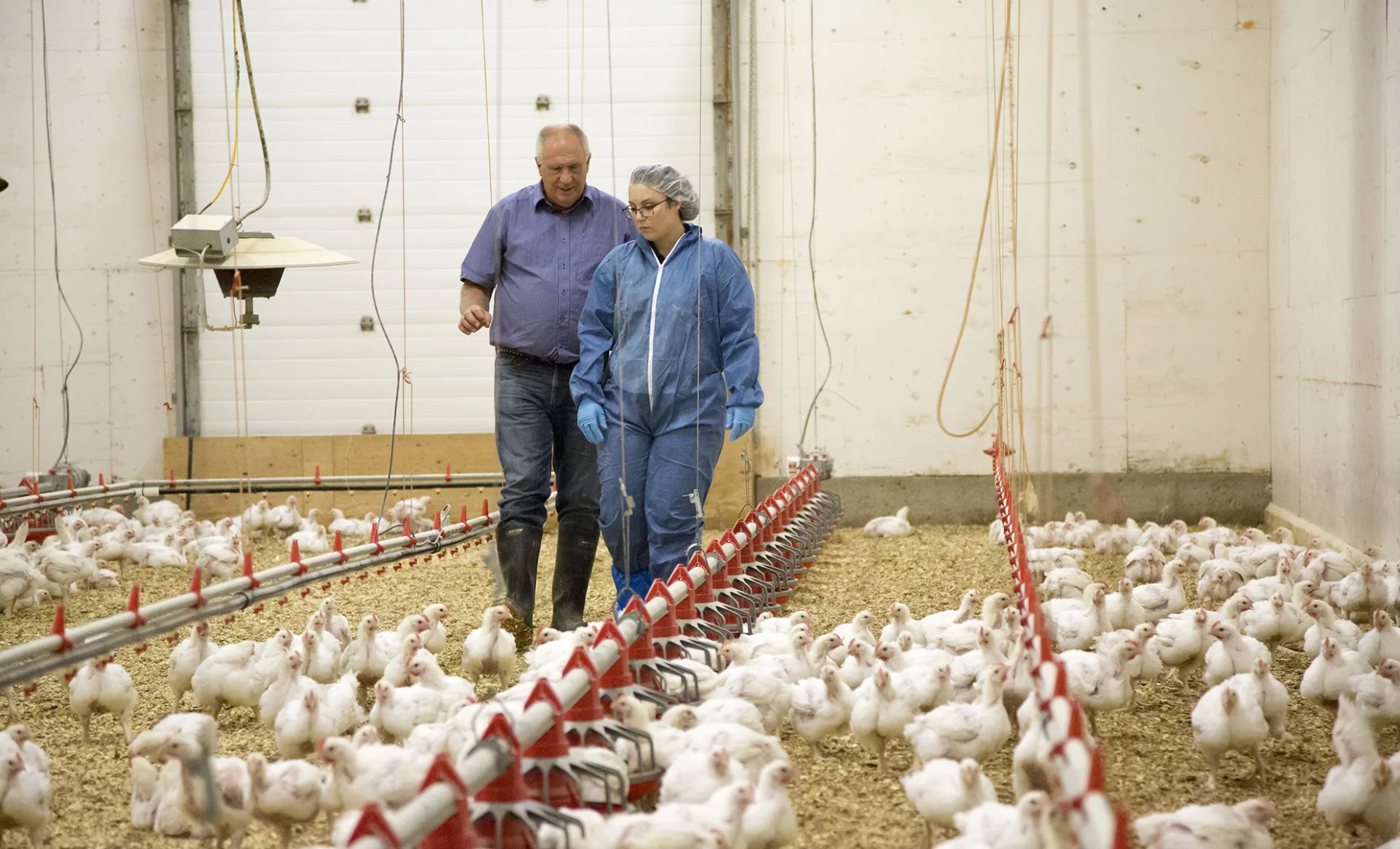 TRUST IN EDUCATION
Continuous emphasis on education is the beating heart of Alltech as a company.
"We are investing in the future through the science labs we create, our global competitions in the arts and sciences, and unique professional career paths," Castle explains.
"Learning is a lifelong journey, and it is our aim to cultivate curiosity and inspire innovation. This is the only way we will be able to face the challenges of tomorrow; every day can be an opportunity for discovery."
Acting efficiently on this motive, Alltech regularly supports at least one new state of the art science laboratory for a Kentucky primary school. Since 2007, 12 primary school laboratories have been completed.
"Our work in these schools does not end when the last new glass beaker is placed in the lab. We connect members of our research team to assist teachers with special projects and events, both in-person and online," Castle tells us.
"Children are excited to see real scientists, and the teachers can show their students how careers in science can be achieved," he adds.
Alltech scientists also have a continuing involvement with STEM (science, technology, engineering and maths) clubs and agriculture programs at local schools, as well as those located in different countries around the world.
Other educational opportunities with Alltech include the Alltech Career Development Program, Young Scientist Competition, and the Innovation Competition.
Alongside this external education, Alltech spends a great deal of its senior leadership time on developing young leaders and maintaining and nurturing the company's entrepreneurial culture, while also recognizing its business leaders and key objectives on a global weekly call that the owner and Group CEO hold every Friday.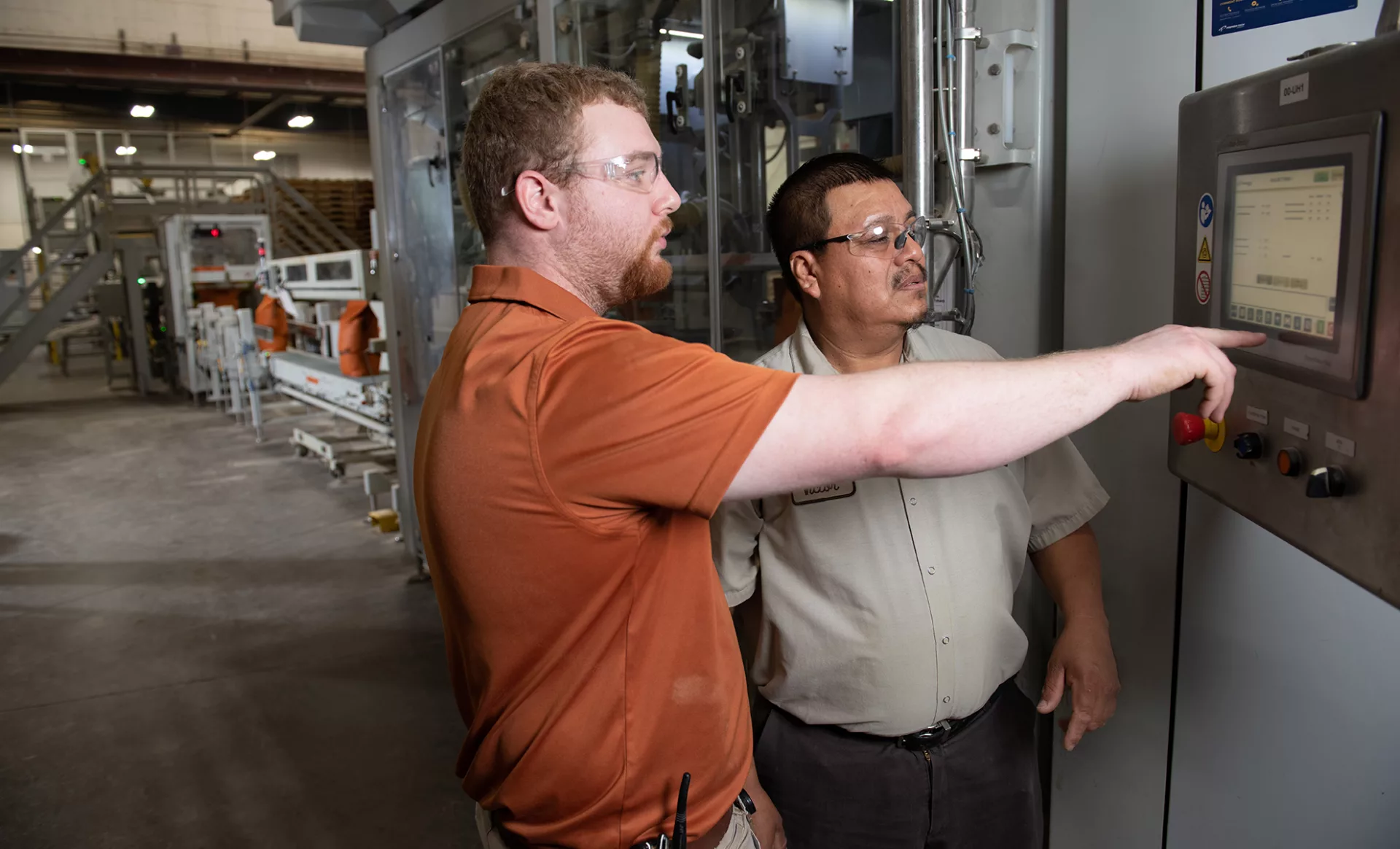 ENSURING A HOPEFUL FUTURE
Currently, Alltech continues to diversify its business within the animal nutrition space into new markets and species, and will pursue the rapid expansion of its biological crop business with new manufacturing locations and capabilities to meet future product launches.
As Alltech looks to 2023 and much further into the future, Castle believes that the company has every reason to be confident.
"No industry is more integral to planetary health than agriculture. From the nourishment of people and animals to the restoration of natural resources, our global team members are committed to advancing the development of science-based, sustainable food systems to nourish our planet," he elaborates.
"We are continuously inspired by the great challenge the world has presented us, to produce enough safe, nutritious food for all, while caring for our animals and sustaining our land, air and water for future generations," Castle continues, highlighting the unwavering dedication that Alltech possesses for enacting meaningful change.
"Our natural resources may be finite, but human ingenuity is infinite."
ALLTECH PARTNERS