WinCup is the foodservice manufacturer producing world-firsts for the industry. We peel back the lid on the innovative company with President and Chief Revenue Officer Michael Winters.
INTRODUCTION
When the Super Bowl took place in the SoFi Stadium in California earlier this month, all audience members in the 70,240-capacity arena had one choice of drinking straws and stirrers to use – a compostable and biodegradable option to combat plastic pollution at the event.
Type 'drinking straw' into Wikipedia, and only one branded product appears under the alternative plastics section – phade®.
WinCup is the name behind this industry-defining innovation, as the manufacturing company that is bringing a new substrate called PHA (Polyhydroxyalkanoates) under the phade® brand name to the Foodservice world and creating Marine Biodegradable, Home and Industrial Compostable products.
With eight manufacturing locations spread across the US, WinCup is a national manufacturer, hosting about 1,000 team members and serving a vast network of end-users throughout the country from restaurants, to professional sports stadiums, to hotels, and mass merchandisers.
Traditionally a manufacturer of petroleum-based foodservice disposable products, WinCup stands as North America's second-largest producer of foam cups, containers, lids, bowls and straws. In recent years, WinCup has departed from this traditional model, entering the brave new world of environmental products.
"Our environmental products are relatively new for us – we're really focusing on environmentally friendly, sustainable new products for the market," opens President and CRO Michael Winters.
Although a new pursuit for the company, in a relatively short window of time, WinCup has already earned an esteemed reputation as an industry innovator.
This is evidenced by the company's two landmark products – VIO™, the world's first biodegradable foam cup, and phade®, the world's first marine biodegradable, home and industrial compostable straws and stirrer that is sustainable, and made from the revolutionary new substrate PHA.
This latest innovation has triggered a watershed moment for the company, as it is the first manufacturer to bring to market a straw solution that is both resilient, usable, and has the ability to biodegrade in a matter of months in almost any environment when exposed to bacteria. WinCup has also produced a time lapse video that is out on it phadeproducts.com website, social media and Youtube that shows phade® straws completely biodegrading in a marine environement in just 58 days.
Winters goes on to say that, "we believe that PHA is the Holy Grail of biopolymer substrates that the world has been looking for, that can replace traditional petroleum-based plastics."
Previously, WinCup has specialized in foam as a highly versatile substrate that offers significant environmental advantages over paper. Indeed, it takes approximately 46 percent less greenhouse gas (GHG) emissions to produce a foam cup, over a paper one.
"There's roughly 50 percent less energy and half the amount of airborne water pollutants created during the production of a foam cup compared to paper, yet in many environmental communities, foam gets poked at for not being environmentally friendly," says Winters.
A large reason behind this is simply to do with the visibility of plastic pollution that is most evident in a marine environment. Rather a matter of physics, foam's properties as a floating substance mean that we are more exposed to these products when they have been disposed of improperly, as opposed to the paper cups and products lurking beneath the surface.
"Perceptions are hard to change in the mind of the beholder, so we began to really focus all of our energy, resources and intellectual horsepower to come up with the world's first green foam cup."
The efforts of WinCup and a highly qualified team of PhD's and scientists resulted in VIO™, the world's first foam cup that biodegrades at 92 percent in a four-year period in an active landfill, exceeding the performance of both traditional foam and paper cups.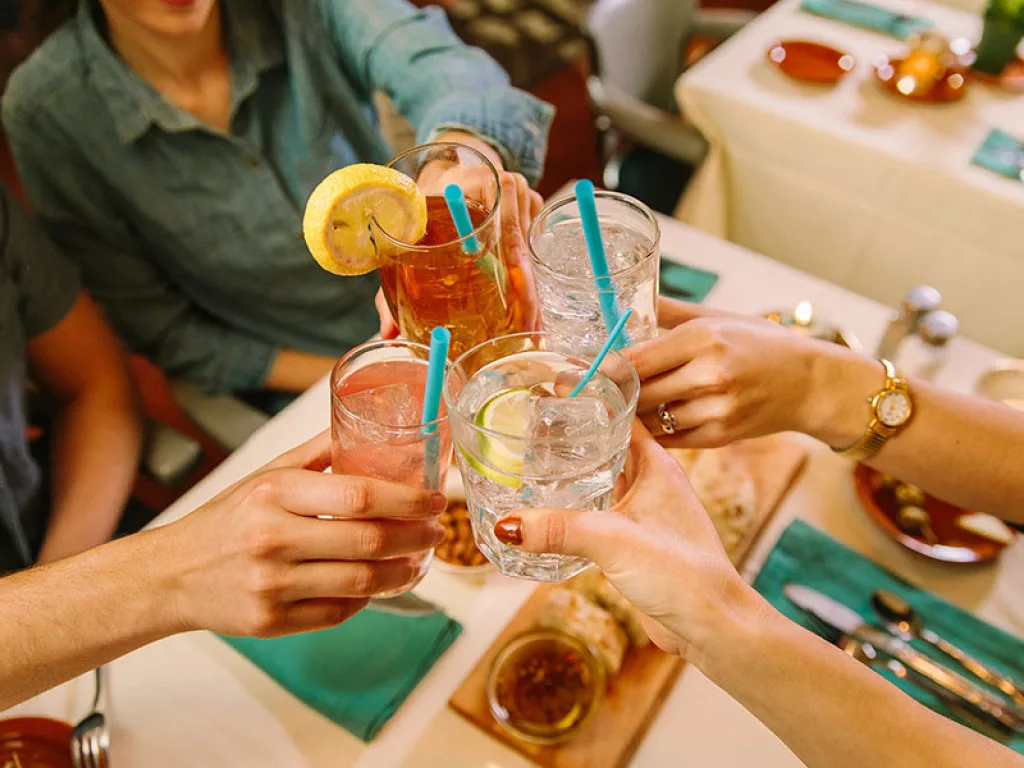 THE DROP IN THE OCEAN THAT'S MAKING WAVES
The environmental disadvantages behind a paper cup in comparison to foam, also apply to paper straws as a popular plastic alternative. Although commonly recognized as an eco-friendly option, which is largely true thanks to the sustainable fibers used to make the straw itself, many paper straws are assembled using non-biodegradable glues, thus defeating their status as an entirely eco-friendly option.
Aside from this, the poor functioning qualities of a soggy paper straw are well known and felt across the service industry, with restauranteurs often having to provide multiple paper straws for consumers to get through just one drink.
Launched just last year, phade® has emerged as WinCup's defining innovation.
In 2018, when a video went viral of a turtle suffering from a plastic drinking straw stuck up its nose, the world awakened to the threats of plastic pollution.
"Every customer in the free world who saw that video called me and said, what can you guys do about that?" recalls Winters.
With an extremely limited number of bio-polymers available on the market that might fuel the production of eco-friendly straws, WinCup's worldwide quest for the perfect material began.
What ensued was a series of trials and errors, with WinCup quickly deciding against the use of the substrate PLA, finding that it's 'eco-friendly' promise was more a case of "smoke and mirrors", since the material is only compostable in industrial composters and simply doesn't function well in a high heat environment.
When WinCup encountered Danimer Scientific – the world's leading supplier of a substrate called PHA – on the lookout for R&D partners to trial the production of plastic-like products using this material, WinCup found the answer the company was looking for.
"We quickly teamed up with Danimer Scientific, but the first time we trialled their material in one of our straw-making plants, we pretty much burnt the place down!"
After smoking out the entire plant and evacuating all employees, it soon transpired that additional research into the material was required.
"That did not deter us at all, it just made us even more committed to figuring out how best to try to run this product," says Winters. After multiple R&D trials, and successfully extruding the product on the company's existing assets, WinCup had a solution ready for certification.
Equipped with tangible PHA straws and stirrers, WinCup went first to Organic Waste Systems (OWS) as one of the world's leading biodegradable materials assessors to run the appropriate testing. TÜV then certified these results, with additional accreditation from world-leading bodies including BPI and the Composters Manufacturing Alliance (CMA).
"We wanted to make sure that we had all the appropriate documentation and certifications for whenever we launched this product, if any customers were to question how we know that it biodegrades.
"The certifications mean that this product that we're making straws out of is marine degradable, soil degradable, home compostable, industrial compostable, and it's sustainable," Winters tells us proudly.
With the necessary certifications in place, an exercise in great branding followed as WinCup creatively brainstormed the name and appearance of its exciting new product.
"We knew we wanted to make this product look totally different from anything else on the market," he says. Standing out from the typical reds, blacks and whites of drinking straws, the Caribbean blue hue of phade™ combines the feel-good factor of enjoying a drink by the sea, with the marine biodegradable element that makes it an ocean-friendly alternative.
Meanwhile, the phade® name plays on the combination of PHA and the concept of fading as the product biodegrades from the environment, leaving no trace with a natural end of life.
In the Fall of 2019 WinCup showed phade® to a major trade show in the US, where the company was blown away by its reception.
"It was an event attended by tens of thousands of people, where everyone got to vote on the 'coolest' new green item at the show.
"Our little blue straw walked away with the blue ribbon. We hadn't even made it or shipped it yet, we just told the world – here's what we're going to bring – get ready."
And ready they were. When the major logistical hurdle of COVID-19 threatened to delay WinCup's product rollout scheduled for July 2020, the call from customers urging it to launch was so deafening that it couldn't be ignored. Winters says, "what we heard from customers was that they felt phade® was relevant meaningful innovation that the world disperately needed. And they encouraged us to move a quickly as feasible.
"By that time, so many people had found out what we were working on, we started getting a lot of phone calls encouraging us to launch as a relevant innovation that the world so desperately needs," Winters tells us.
WinCup went ahead, and just one month later phade® became the recipient of the bioplastics of the year award by the Plastics Industry Association. This was followed in 2021 by the accolade of Sustainability Award Winner from the National Restaurant Association, with more titles to follow.
"I am incredibly humbled that we have received this amount of attention in such a short period of time."
Unsurprisingly, WinCup has plans in store to rollout a family of PHA products, fueled by the exciting possibility of bringing a material to market that biodegrades at such a fast rate.
"I think you're going to see PHA made into lots of different types of products in the years to come. There are a lot of other large CPG companies working on PHA solutions – we were just fortunate that we got on to it before anyone else did.
"We did a lot of homework, and when we tell this story to customers, usually the response is how quickly can you start shipping to me, because this is the real deal."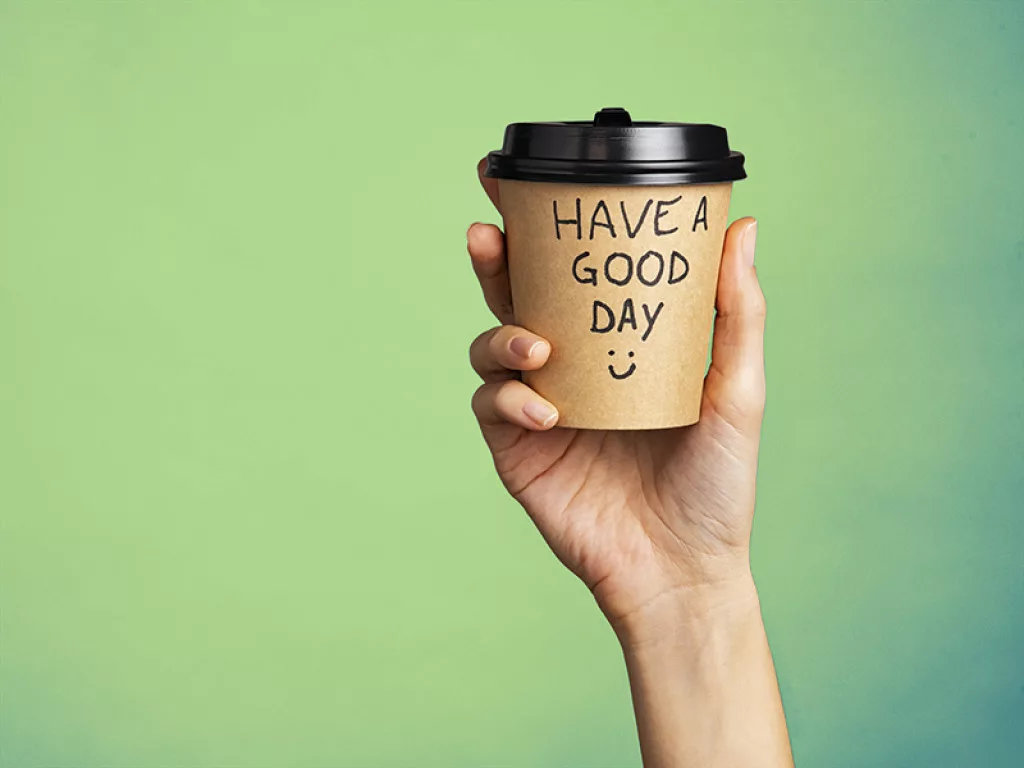 VIEW THE WINCUP BROCHURE