We speak to Tom Slikkers, CEO at Tiara Yachts, about the company's operations and provision of high-end luxury boating products across the US
INTRODUCTION
For Tom Slikkers, CEO of Tiara Yachts, the boat manufacturing business runs deep.
"My family built the business; looking back as a child I considered the factory as part of my playground, and I became naturally interested in boat manufacturing," he reflects. "My father founded the company back in 1955 and we have three generations of the family in the business today. Over the years, I've had a variety of extended family that has worked in the company, and for the past 40 years I have loved working here as well."
Located in West Michigan, Tiara Yachts can be considered a classically mid-western business. Founded on the embodiment of honesty, integrity and quality – staples of mid-western industry culture – Tiara Yachts stands as a member of the luxury boating space in the US.
"Tiara Yachts is a premium manufacturer in the boating world," Slikkers tells us proudly. "We are built on a culture of high-ethics and specialize in providing our customers the highest quality in the luxury boating space."
At present, the company has 600 employees in varying departments and operates within a growing industry that is rich with potential.
"It is an exciting space to be sure, but it's not without its challenges," Slikkers affirms. "Alongside substantial growth comes greater demand and natural obstacles, and as shared by every company within the manufacturing space, a lot of these challenges are orientated towards human resource capital, or the supply chain, both of which can have a significant impact upon the overall business.
"But this growth also allows a constant and brilliant level of innovation, technological development, and new marketing opportunities for the company; these are exciting frontiers for Tiara Yachts."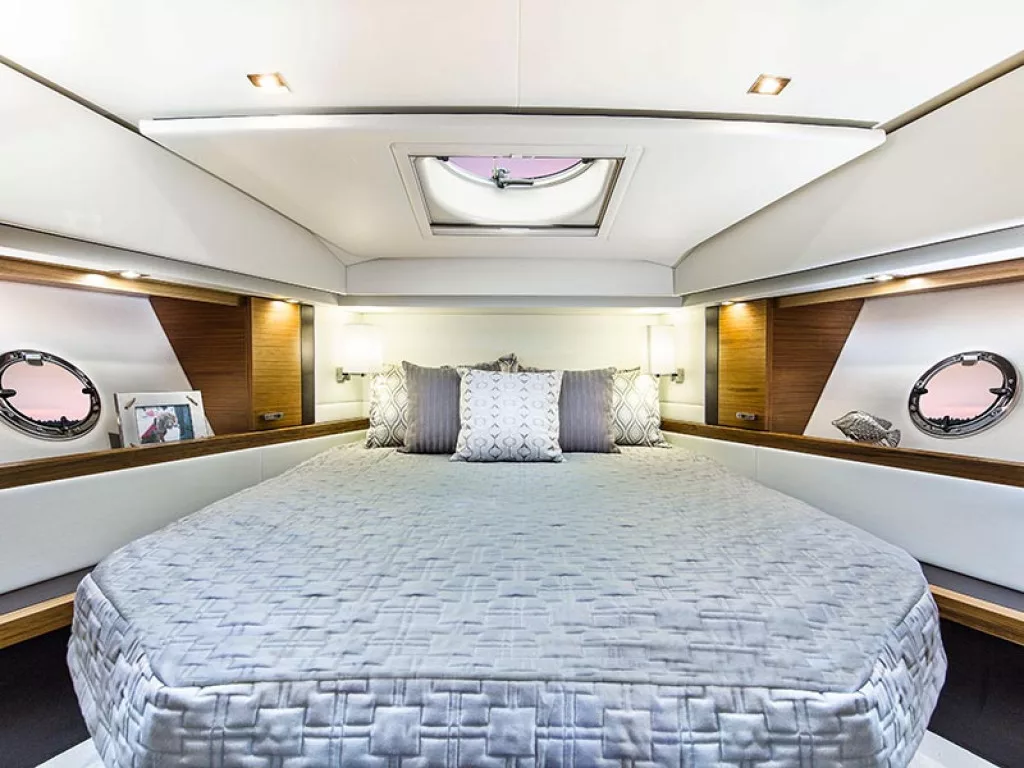 ADVANCING INDUSTRY
Now more than ever Tiara Yachts is experiencing a booming customer base, as Slikkers elaborates.
"As a result of a very robust economy, and an equally robust demand, there are a lot of consumers that are interested in Tiara Yachts and are engaging with our brand," he continues. "This is exciting for us as it shows that Tiara Yachts is resonating with its customer base."
And it is not hard to see why – Tiara Yachts prides itself on providing a high-level of quality across its models, a measurement of the company's internal passion to deliver a great experience to its customers every time they use their boats.
"We always look to innovate where we can; in our feature content, technology, construction methods, and we are always looking for ways to provide an ultimately better experience," Slikkers affirms. "This includes quieter engines, reduced downtime for boat service, and removing the hassle factor from their experience on the water.
"We want to honor the customer by giving them a great experience."
For Tiara Yachts, the customer is the focus of the company, and therefore positive and memorable interactions between the customers and the Tiara Yachts team is paramount to its service. From the buying to the post-transaction process, the company makes sure to deliver an experience.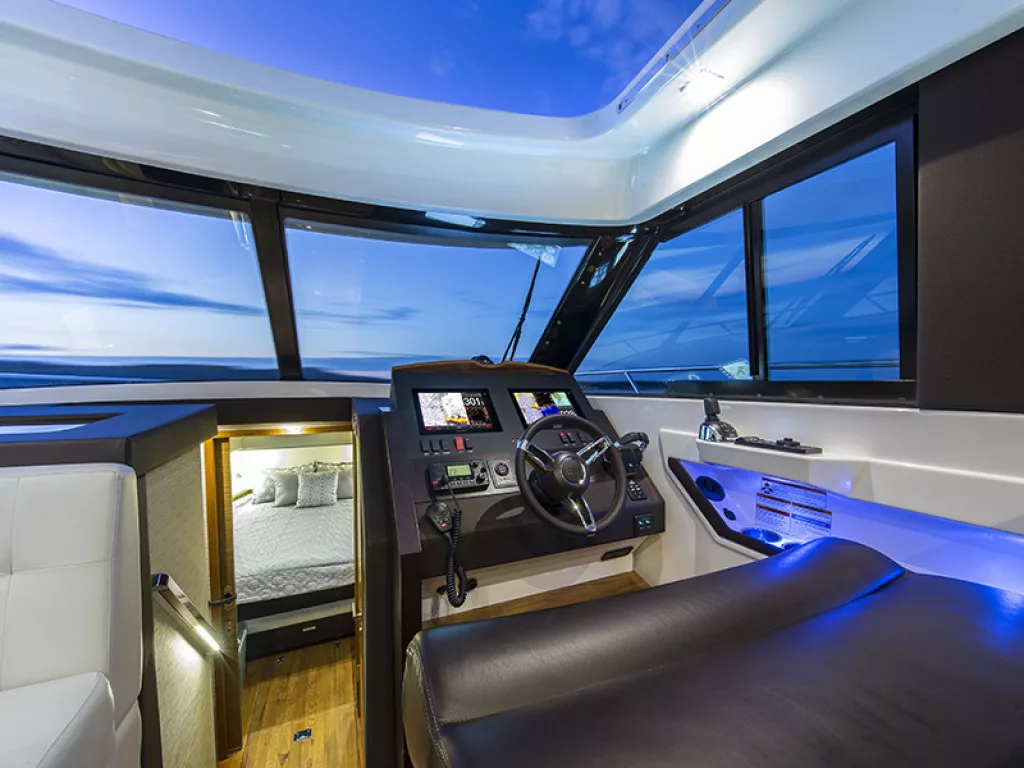 CHARTING DEVELOPMENT
The growing demands of the company's customer base has led to Tiara Yachts undertaking investment projects to push the business to new waters and expand in the market. In this sense internal departmental investments, for instance within technology and IT integration, are key to maintaining and growing the company in the face of a growing digital age.
"These investments are both a natural and vital step forward for Tiara Yachts," Slikkers explains. "We are carrying out new product developments, as well as pushing to streamline and integrate customer input in an easier way.
"Ease of product research, browsing, decision making, and purchasing for the customer, all with company support, is a core focus for us. On top of this, the integration of technology and IT-related aspects in our manufacture workforce is crucial for the fluid operation of the company."
Automation in production and a more robust interface with their products digitally stand as critical elements to advancing the company's methods of operation. Tiara Yachts provides models that are 100 percent built by the company, and despite a lot of the work being done by hand, automation plays a large role in the consistency of quality throughout the manufacturing process.
"Our upholstery and cabins for example, they are constructed by us, and built using high-tech equipment," Slikkers informs us. "Everything from CNC (Computerized Numerical Control) cutting to edge banding, all the way to varnishing, these are all completely automated.
"Prior to this innovative period, machinery could only perform a single job, for example cutting a piece into shape, and tasks such as varnishing would take a team of people days to complete. Today, we can take the complex needs of multiple operations and roll them into one. For example, the CNC cutter can perform all the one-stop-shopping so that we don't require individuals handling everything at every level. And on the varnishing side of things, we have machines that can complete the task ready for the piece to be used in only 22 minutes, rather than a team working for a number of days."
According to Slikkers, streamlining the manufacturing processes allows Tiara Yachts to increase efficiencies across the high-quality of production. Recently, the company invested in a CNC embroidery machine to change up the deliverable of the end product while maintaining the complex mixture of materials selected to form the upholstery of the company's models. On top of this, the digital world is playing a critical part in Tiara Yachts answering the demands of the market.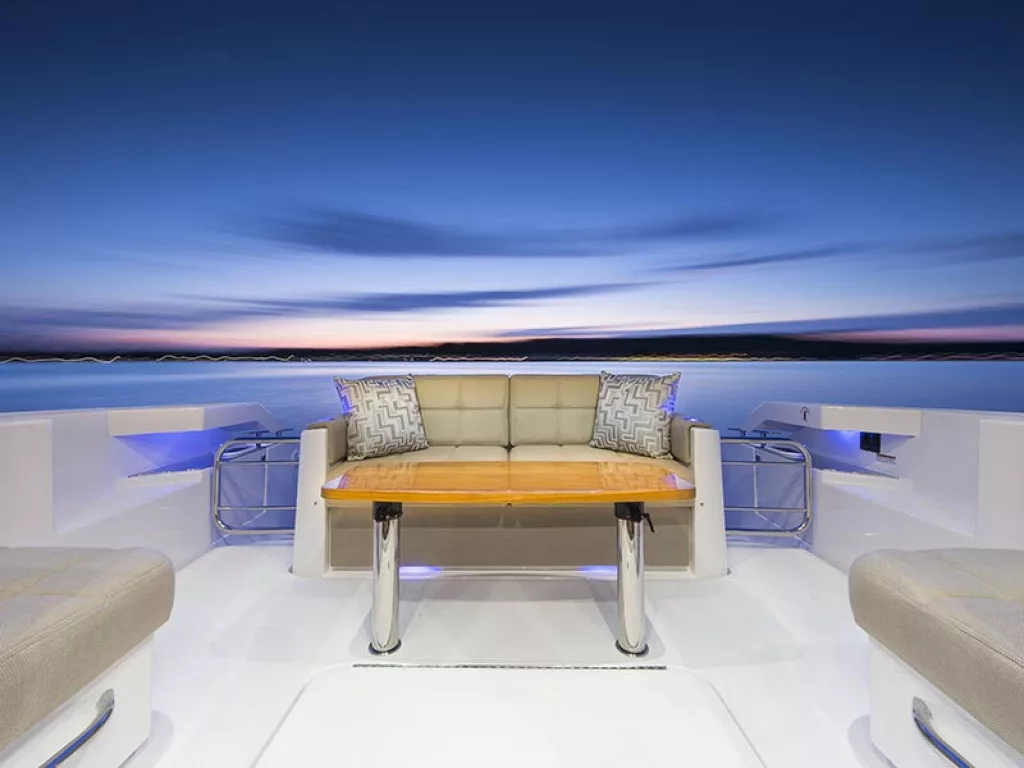 ANSWERING DEMAND
"Tiara Yachts is in the process of developing its processes across the board; everything from this kind of automation in production, to marketing development, and streamlining access to our products online," he informs us. "Especially relating to the online space, the customer experience is constantly changing and evolving.
"We have to be aware that most customers are making the majority of their decisions before they even walk through to the dealership, so that puts a lot of pressure on marketing to enable the ease of answers to the customer questions when they are online looking at our models. This is vital, because, at the end of the day, they could go for a different option than our brand should they not feel like they have enough information about our company or models."
Tiara Yachts' models are premium products built for longevity and a memorable experience every time customers use them. The new 48 LS exemplifies this and is regarded within the business as being the best "melting pot" example of Tiara Yachts' ability to incorporate aesthetic, quality, performance and innovation in the market; the forefront of Tiara Yachts' manufacturing.
FUTURE AT THE HELM
Tiara Yachts prides itself on its people-centric support throughout the business, from individual employee recognition to the customer purchasing, service and support.
As the company steams through 2021, its primary focus is the continual growth and expansion of its business, both with regards to market presence and product variety. This means the constant reviewal of the business's portfolio and products, and the all-important consistent innovation that lends Tiara Yachts the strategic advantage it currently holds.
Striving for continuous improvement across all of its manufacturing, digital and marketing sides, it is safe to say that Tiara Yachts is worth keeping an eye on in the luxury boating space.
VIEW THE TIARA YACHTS BROCHURE