We spoke to Tidewater Midstream about the company's progressive environmental, employee and community centered operations within the North American oil and gas industry.
INTRODUCTION
A key player within Canadian oil and gas, Tidewater Midstream maintains a vital role in natural gas processing, liquids upgrading, storage and transportation, marketing services and most recently, renewables initiatives to industry customers across the country.
With a mission to become midstreamer of choice, Tidewater provides creative solutions that ensure optimum flexibility for its customers, resulting in higher returns and better outcomes. And with these enhanced solutions at the forefront of its service, the company is striving to realize full scale value across the entire North American energy value chain.
"Our services are used by a wide range of small, medium and large customers with varying needs, so we are a very customer focused team" begins Joel Vorra, CFO of Tidewater Midstream. "In addition to natural gas processing and upgrading various products, we also provide markets with the transportation and processing of natural gas liquids such as propane, butane and condensate."
Based in Alberta and British Columbia, the company also refines gasoline and diesel primarily for the Western Canadian market and offers various logistics services as well as renewable products, such as biodiesel, with sustainable options becoming increasingly popular.
"The way in which technology has progressed has shaped our future and that of the industry, and our continued focus on how we can improve our business practices for the betterment of serving our customers has driven our company," Vorra explains.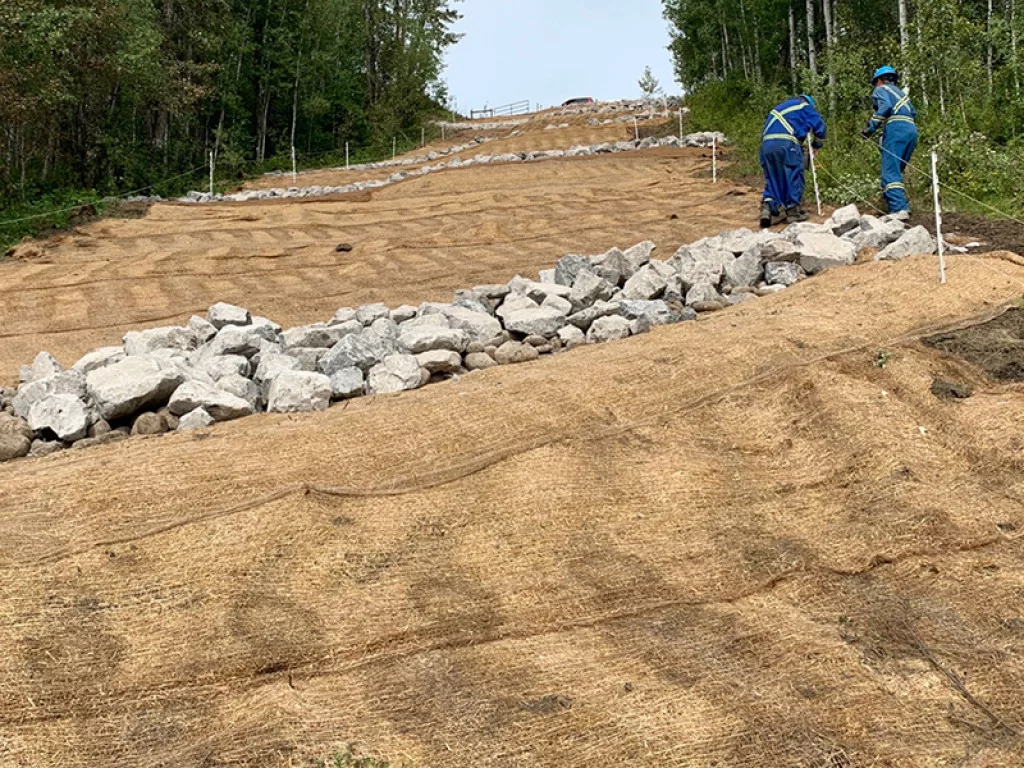 "The energy industry is a big part of the Canadian economy. We've seen it evolve over the years as environmental sustainability and carbon emissions have come more into focus, so it's definitely impacted all of our lives and has evolved how we do business."
RENEWABLES MARK TIDEWATER'S SHIFT
An increased focus on renewables marks Tidewater's shift in energy transition and providing cleaner energy to its customers across North America; an exciting and driving element of business.
Since the start, Tidewater has set itself apart in the industry through its innovative nature in thinking outside the box when it comes to providing solutions for its customers.
"Having been founded in 2015, our customers were primarily upstream producers who provided products ultimately for the processing, transportation and sale in a variety of markets," Vorra tells us. "But at the end of 2014 and into 2015, prices of crude oil, along with many other commodities, fell and it was a very difficult time for producers.
"We started the company with the primary goal to provide our customers with better pricing and alternative market options, as well as providing better customer service. As we had experience moving products to different markets throughout North America, the goal became to bring this expertise to new entities and help our customers access premium markets in Western Canada."
This innovative spirit is embodied in the company's past and present projects. Tidewater is currently undergoing a renewable energies canola co-processing initiative that is aimed to be operational by the end of 2021. This project will see canola being used as a feedstock to produce renewable diesel which will lower the carbon intensity by 80 to 90 percent, a substantial reduction in carbon emissions.
Tidewater is also evaluating a renewable diesel project that has garnered significant support from the provincial government in British Columbia. If sanctioned, the $225 million capital project with approximately $100 million of capital support from the BC Government would equate to approximately 70,000 to 80,000 cars being removed from the road.
"Project Forest is another great initiative that we joined back in October of 2020," says Scott McLean, Vice President, Health, Safety, Environment and Regulatory at Tidewater.
"It's a non-profit organization based in Alberta with the goal of bringing like-minded organizations together and combining efforts to rewind the environmental clock. Replanting trees and removing carbon from the air naturally is a big driver behind what we want to achieve, and it's very important to us that we're participating in initiatives such as this. We have partnered with external businesses and committed to a five-year partnership that will see over 20,000 trees planted throughout Canada.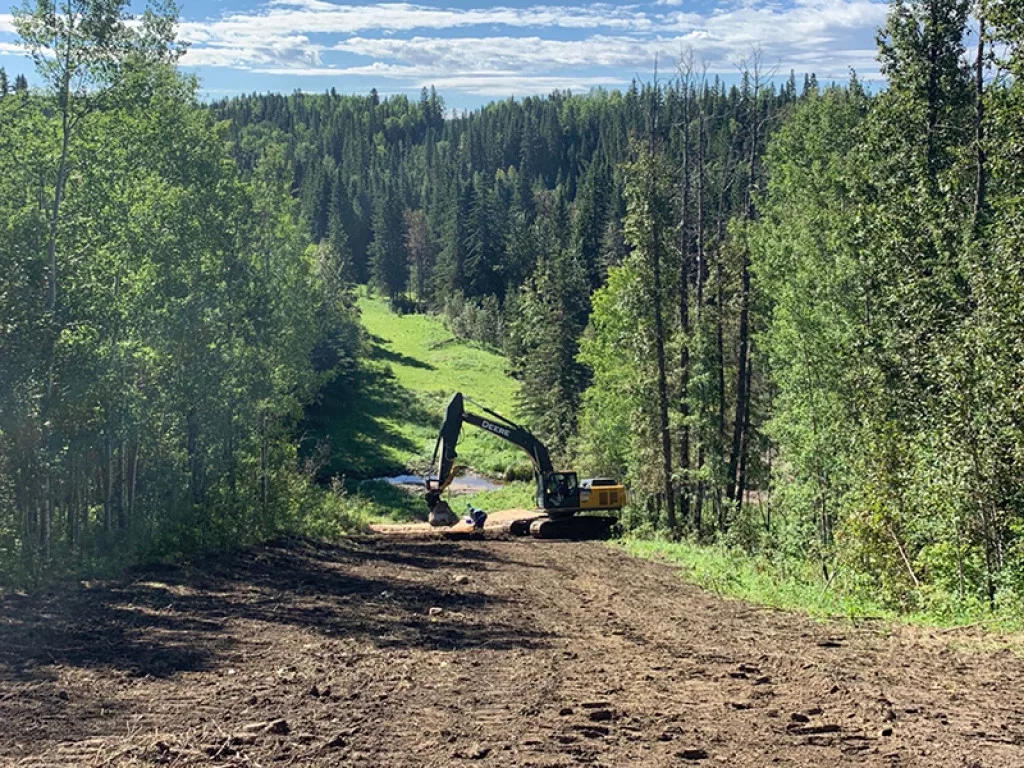 "Our first planting is aimed to start this summer in Edmonton, Alberta, and we're going to be planting some 4,000 trees."
On top of the company's sustainability initiatives, Tidewater is committed to conducting itself in a manner that protects the health and safety of the public and its workforce during and throughout its projects and operations. The company has a highly skilled workforce and provides ongoing training to maintain the skills and understanding necessary for a safe and healthy work environment.
Tidewater's health, safety and environmental policies set an expectation that everyone within the company must share in the responsibility to work safely and responsibly, while meeting or exceeding all applicable laws and regulations.
Tidewater regularly reviews its safety performance, conducts safety audits and shares experiences and best practices within the organization and, at times, with others in industry. The company has adopted a suite of policies, procedures and safe operating practices which it reviews, evaluates and updates based on changes in laws and regulations, technology developments, industry standards and the operational needs of its facilities.
Tidewater also has formal incident reporting processes, which allow it to, among other things, identify and track incidents and near misses; identify, implement and follow up on appropriate corrective actions; and share learnings. Tidewater also carries out investigations to understand factors that might cause or contribute to incidents and seeks to learn from its experiences, as well as industry learnings, in order to prevent the occurrence or recurrence of an incident. Reports of activities and performance under Tidewater's health and safety management system are also provided regularly to each of the Corporate Governance, Compensation, Nomination, Health, Safety and Environment Committee and the Board.
This level of professionalism extends to incorporate every one of Tidewater's partners and suppliers, each of which are absolutely key to the company's operations.
"The success of our organization is tied completely to our partnerships and vendors," McLean assures us. "It's really important for us that we only partner with like-minded organizations that put people and community first, with environmental stewardship coming soon after.
"People are at the heart of Tidewater, as are the vendors that we choose to work with on a daily basis that are typically smaller localized businesses that provide excellent mutual value to either side. These localized partners are incredibly important to the company, and many of them have been with us since the beginning.
On top of this, as our operations run 24 hours a day, we rely heavily on our vendors and partners to make sure that everything's operating all the time and in a safe manner."
Where partners and suppliers provide vital services externally to the company, the critical cog in Tidewater's continuous operation are the dedicated and hardworking employees and the management team that leads them.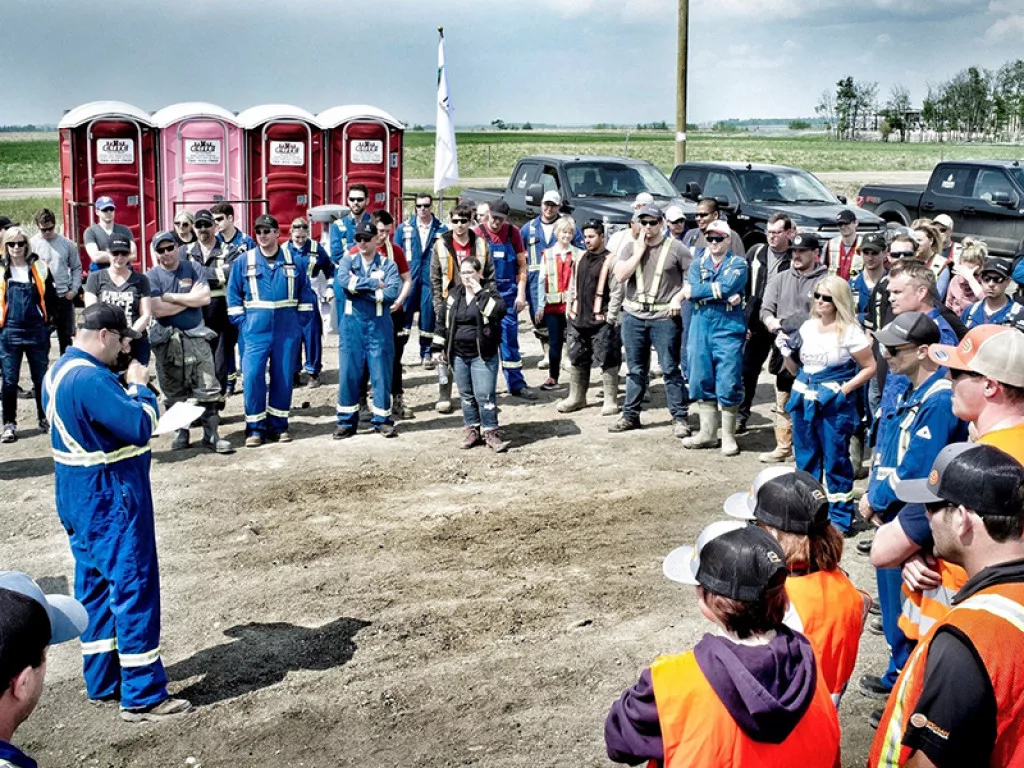 EMPLOYEE CENTRIC CULTURE AT TIDEWATER
"We empower each and every employee by treating each one like family," McLean tells us proudly. "We started off as a small organization from the ground up and continued to grow.
"We acquired many facilities in the last five years, and we also acquired the great people that have worked there, in some cases for decades, or even generations. We have one facility in which three different generations of dedicated workers are working together and interacting with the community, and they are each an incredibly vital part of the company.
"Treating them like family starts with respect and compassion, and that's something that we bring to the table every day across the whole organization and across all levels of leadership and management. It's an aspect of our work culture that is really ingrained, and we recognize everybody's efforts from the employees to the management staff. We are a customer focused solution driven organization, and we rely on all these people every day to bring good solutions to the table if they're encountering a problem, and they're recognized as individuals just as they are teams for their contributions."
Tidewater's employee-centric culture surrounds the company's success, and communal ownership of the organization reflects this.
"Our employees are aligned with the success of our shareholders, stakeholders and partners, and they are rewarded in turn," McLean tells us. "Over 95 percent of our employees are owners of the company through direct ownership of stocks and shares."
Into the future, Tidewater has plans to increase its environmentally orientated goals. This will be aided by the significant provincial and federal government support Tidewater continues to receive to evaluate and ultimately invest in additional renewable fuels and carbon capture projects.
In line with this, the course of 2021 will see Tidewater's inaugural sustainability report being published; a large step towards wholly increasing the company's commitment to environmental support.
On top of this, the company is focusing on increasing job opportunities in areas where it operates, including British Columbia and Alberta, ensuring that the localized regions in which the company's employees work and live are supported as a whole interconnected community.
Spearheading environmental and community centred operations, Tidewater is moving ahead through the 2020s with progression at the fore.