As Alabama Power evolves from its visionary roots over a century ago, CEO of Alabama Power Mark Crosswhite talks community engagement, tackling the digital divide, and championing diversity in the workplace.
"From the very beginning, company leaders coalesced around a simple but fundamental principle: that Alabama Power be 'developed for the service of Alabama,' and that still holds true today."
More than a century ago, an attorney, an engineer, and a riverboat captain met to discuss providing their state with affordable and reliable electricity, at a time when ninety percent of Alabama lived without it.
The names of William Patrick Lay, James Mitchell, and Tom Martin have since become memorialized as the founding trinity of Alabama Power – an enterprise that revolutionized the state's economy and dramatically ameliorated the life of its citizens.
"These men were visionaries who built an electric system that modernized Alabama and the Southern United States."
For native Alabamian Mark Crosswhite, a law clerk assignment sparked an interest in the utility industry and successful career, as he now serves as Alabama Power's CEO.
Crosswhite has led the Alabama-based Southern Company subsidiary since 2014.
"After practicing law for 17 years, I joined the Southern Company system as general counsel for Southern Company Generation and later served as Alabama Power's counsel. Since then, I have held roles in External Affairs and Operations, and served as CEO of Gulf Power, a Southern Company subsidiary at the time."
Fast forward to the company today, Alabama Power's operations continue to evolve to meet the changing needs of its customers.
"About 6,200 employees serve 1.5 million residential, commercial, and industrial customers spread across 45,000 square miles, from urban to very rural communities," Crosswhite informs us.
"The company maintains more than 85,000 miles of lines and more than 12,000 megawatts of generating capacity."
Originally, thanks to Alabama's "abundant water resources," the company relied on hydropower as its primary energy source.
"Over time, the company diversified its energy mix, which now includes natural gas, nuclear, coal and more renewables," he adds.
Today, hydro provides just six percent of Alabama Power's energy. In addition to tradition fuel sources, the company also makes use of energy from solar, wind and biomass.
"The electric industry is fundamentally about making, moving and selling energy, but the traditional model is changing as new technologies come into play and customers' expectations evolve," Crosswhite comments.
In the same way that Alabama Power has diversified its energy sources since its founding days, so too have they sought to broaden and diversify both their staff and partners, promoting an all-encompassing ethos and following laudable practices of inclusivity.
"We believe that, in order to build and maintain an industry-leading workforce, we have to be committed to diversity, equity and inclusion, provide competitive benefits and rewards, and develop our talent."
For many companies, 'diversity' has become something of a buzzword often associated with virtue-signaling and empty tokenism. At Alabama Power, it is explicitly incorporated into their operations and bolstered with concrete examples of diversity in practice.
These include a $1.75 million grant that Southern Company provided to HBCUs (Historically Black Colleges and Universities) across the state, although for decades the company has supported Alabama HBCUs.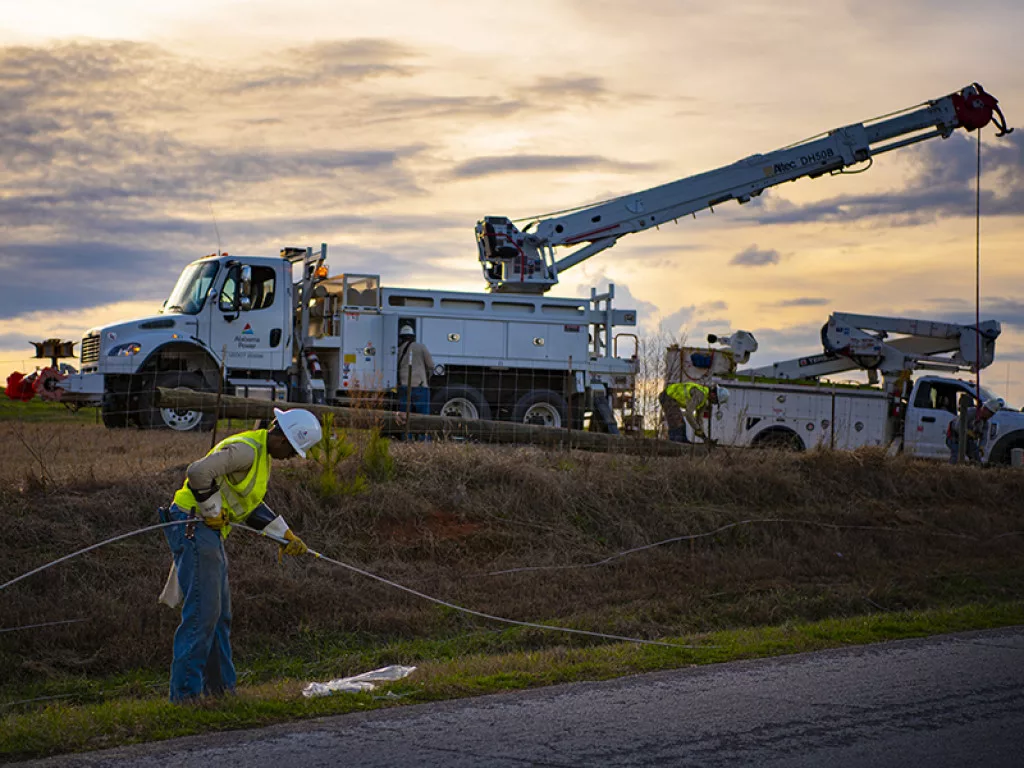 "These grants are part of a $50 million commitment from Southern Company to provide HBCU students with scholarships, internships, leadership development and access to technology and innovation that can lead to career opportunities. We have a long history of supporting and recruiting from these institutions, and we want to do more," Crosswhite affirms.
Such grants marry well with Alabama Power's apprenticeship programs that have been launched in communities throughout the state, alongside workforce development partnerships.
"We are focused on leadership development, using internal and external resources, training and mentoring to help grow the next generation of company talent," he adds.
"We partner with local colleges and universities, professional organizations and the military to maintain a robust pipeline of well-qualified and diverse candidates for our team."
Another initiative dedicated to strengthening diversity within the company and the industry is Alabama Power's 'Council on Culture and Inclusion', or CCI, founded in 2018 to promote inclusion, equality and fairness within a diversified workspace. Crosswhite elaborates.
"Through the CCI, we are working to ensure all employees are valued, engaged and respected. This past year, the CCI intensified its efforts toward fostering an equitable and inclusive workplace. We are working to eliminate bias in talent recruitment and further diversify our interview panels. We're updating our inclusion training for all employees and reviewing our ongoing pay equity and glass ceiling analyses."
Alongside literally providing power to the people, Alabama Power empowers and supports those overlooked in the industry by making strategic partner relations and investments, shining a light on underrepresented communities.
"We're growing our supplier diversity efforts, seeking out opportunities to increase our business with minority-owned and female-owned companies and entrepreneurs in disadvantaged and underserved communities," Crosswhite tells us proudly.
This admirable, all-inclusive culture promoted by the company extends beyond the energy sector to the local community.
"Externally, we want to help cultivate inclusive communities in Alabama. We engage with Alabama leaders to elevate the state, with a focus on economic and education policy," he explains.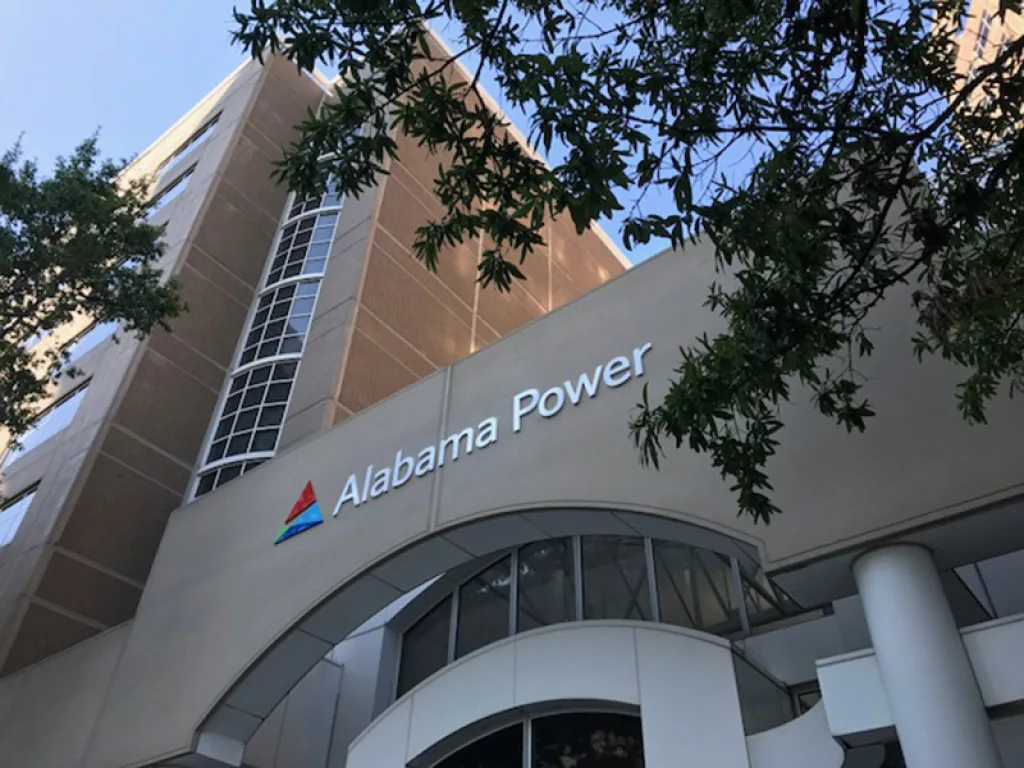 "The company participates in the "Alabama United" steering committee, which provides recommendations on moving the state toward racial equity, and supports the Alabama Innovation Commission, which is trying to build a more inclusive economy throughout the state by supporting businesses started by people of color and in rural Alabama."
The company's focus on social responsibility and creating a more level playing field extends from energy to connecting more of the state to high-speed internet and broadband. According to a report from Alabama-based television station WRBC, one fifth of Alabama has effectively been crippled by the lack of internet connection or power, with significant gaps in service due to much of Alabama's rural population lacking the infrastructure.
The state's digital divide has been made even more prominent by the pandemic, with many homes tasked with home-schooling or working remotely, both of which demand stable internet access.
"Closing the digital divide in Alabama is an important focus for Alabama Power. Connectivity is key in developing an inclusive economy and elevating urban, suburban and rural Alabama communities alike," Crosswhite assures us.
Alabama Power endeavours to bridge this gap by introducing fiber initiatives and enhancing connectivity across the state. Crosswhite elaborates:
"The company is adding fiber across our state to allow us to deploy technologies that improve the reliability and resiliency of our electric grid. Through our strategic fiber deployments, we've partnered with telecommunications companies and are using any surplus resources as the backbone to extend their broadband network, especially in underserved areas of our state.
"Two of our Alabama cities – Birmingham and Montgomery – have received Smart Cities grants to develop ideas for an integrated, smart transportation system. The goal is to leverage data intelligence to inform decisions and develop programs designed to improve infrastructure and the quality of life for residents. We're pleased to work alongside community leaders on these initiatives."
Regarding Alabama Power's response to the pandemic, Crosswhite comments: "It bears emphasizing that, due to the critical nature of electric service, our employees never stopped working."
"When the US declared a national state of emergency in March 2020 due to the COVID-19 pandemic, Alabama Power immediately began implementing its crisis management and incident response plans.
"We shifted operations and directed nearly a third of our employees to begin working remotely. We instituted staggered work schedules at critical facilities and focused on essential work to sustain operations and maintain business continuity, while protecting the safety and health of our employees."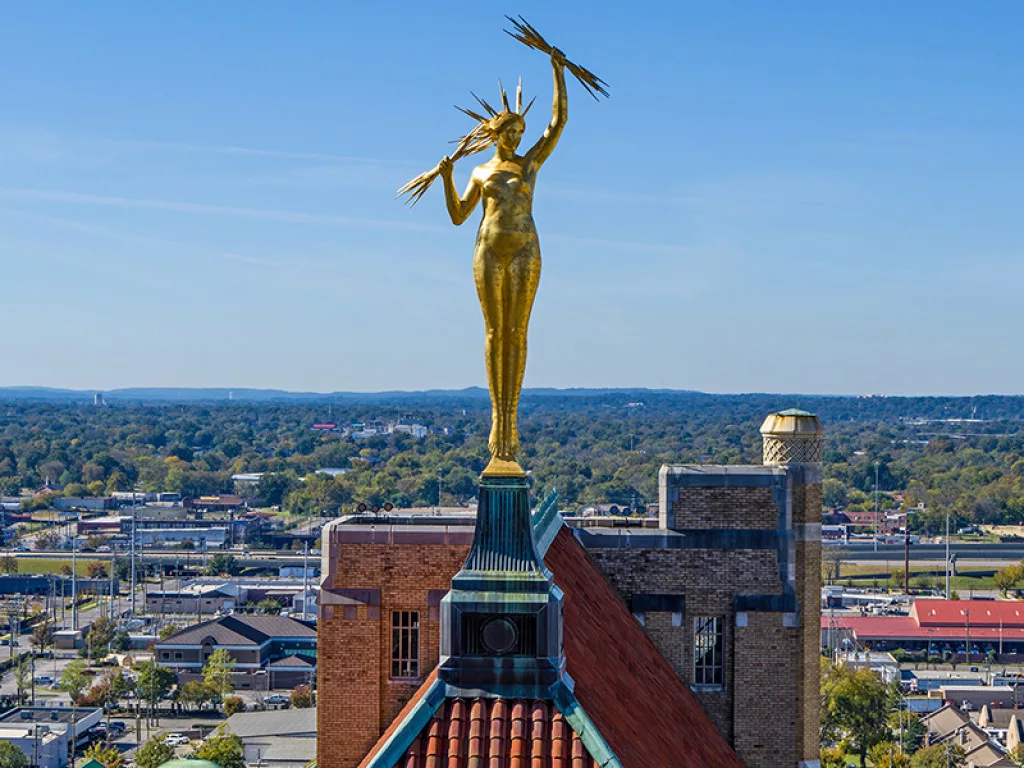 As the pandemic persists, Alabama Power endeavours to continue serving the community's needs.
"We have a great team, and as we manage through this ongoing pandemic, I couldn't be prouder of their dedication and commitment to our customers," Crosswhite adds.
"This crisis has demonstrated the value of a workforce that is flexible and adaptable. We've learned a lot and I believe this experience will help us develop a workplace of the future in ways we may not have previously imagined."
This is a company that is holistic in its outlook, seeing its corporate body as an extension of the community in which it is located and has been an active part of for the last century. Crosswhite ends on a note of cooperation and realism.
"We recognize our company can't succeed unless the state of Alabama grows. Our founders recognized this by establishing the first economic development office of any utility company, and it remains a priority today."
By endorsing this community spirit, both state and company may continue to grow together.