Water treatment facilities are required by everyone, from individuals to industries. We spoke to Magna Imperio Systems Corp. about sustainability and innovation in the water-provision sector.
Water is quite literally the lifeblood of our planet – without it, we would have never been.
It is no shock then that water treatment facilities are paramount to the survival, facilitation, and continuation of our society. The provision of clean water, not just for drinking but for a wide variety of utilities, both domestic and regionally, becomes essential to the function of every aspects in our daily lives. Because of this, it comes down to water treatment facilities and desalination to ensure and maintain quality levels of clean and safe water for individuals, families, companies, and entire industries alike.
Texas-based Magna Imperio Systems Corp. (MI Systems) is one of the firms ensuring that industries and individuals are receiving the quality and sustainable water supply they require and deserve.
MI Systems is a national and international water technology company that designs, develops, manufactures and has commercialized the highest recovery, most energy and cost-efficient, sustainable water treatment and desalination system in the world.
Grant Page, Founder and Chairman, and Eric Rosenfeldt, CEO, shed some light on MI Systems and its place within the water-provision industry.
"We are seeing exciting opportunities in the US and, in other parts of North America as well," Page begins.
"It is well known that the water industry has been stagnant and unyielding to new solutions. We are here to change that problem and interrupt an industry run by EPCs with our environmentally friendly and innovative technology."
"There is a lot of work to be done especially regarding municipalities and businesses that need support with their water treatment infrastructure," Rosenfeldt adds.
"In some cases, our customers need a complete replacement of their current system. The solutions at MI Systems allows us to solve problems for several industries because of our revolutionary modular, compact design and our ability to meet our customers' volume demands.
"Ultimately, we want to solve the problems surrounding this precious resource and make it accessible to people and to areas where it currently is not."
MI Systems stands out in the water industry through its enthusiasm to take on and solve the most complex water-related challenges and problems that arise. The firm utilizes its own best-in-class technology with an emphasis on innovation to do this, and from such innovative talent has developed one of the most robust patent portfolios in the water industry.
"Recently we deployed and fully commissioned a modular municipality plant that we locally built from the ground up," Page tells us.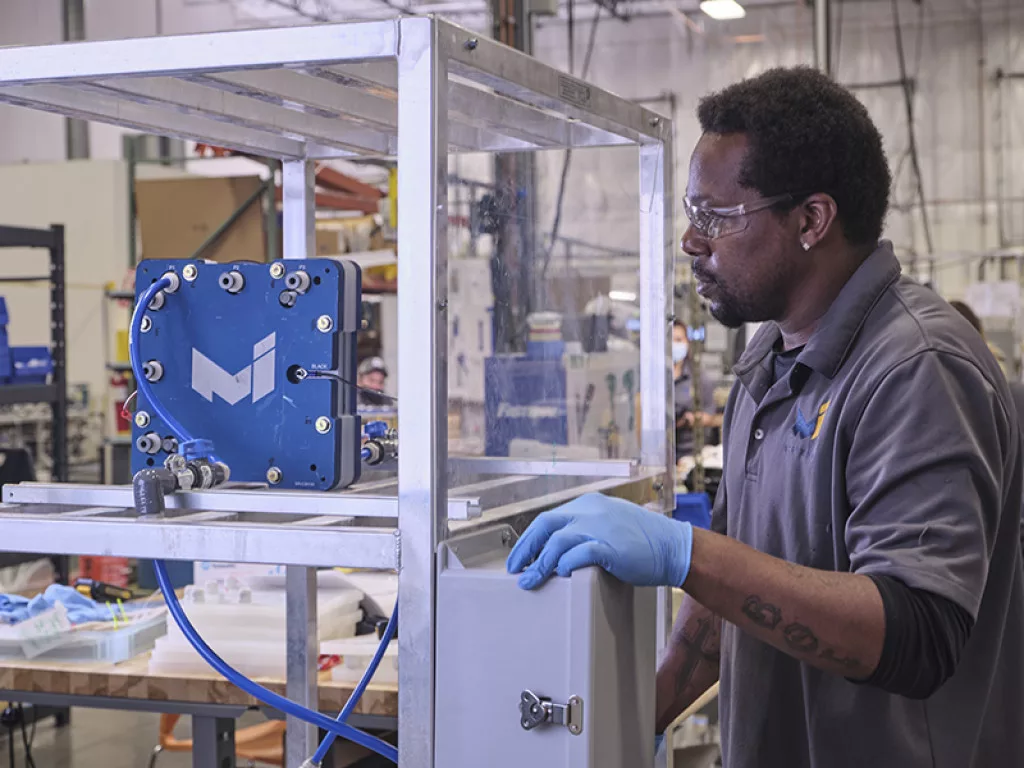 "In less than one year, we were able to bring drinking water to a community using a system with a recovery rate of over 90 percent and an energy consumption rate that is 60 percent lower than our competitors.
The firm's patented developments make it a key player in the water provision sphere.
Magna's Electrochemical Nano Diffusion (END®) process, for example, is a revolutionization of the long established electrodialysis reversal (EDR) process and has established new benchmarks in terms of energy efficiency and recovery for desalination technology. END® offers up to 60 percent energy savings versus traditional treatment technologies with clean water recoveries up to 99+ percent, capitalizing on the far-reaching impacts of Maximum Recovery, Minimum Energy®. In contrast, EDR can only clean brackish water. END® can not only clean brackish, but also seawater, produced water, and turn it into potable or ultra-pure water.
"The future is equally invigorating," Rosenfeldt informs us.
"Our top researchers are working on a product for the oil and gas industry that will desalinate produced water for as little as 30 cents per barrel. As pioneers of this technology, we will supply a product that is mindful to the economic needs of the oil and gas market, while respecting the environment. Our deployment of this modular product will be demonstrated as early as this spring."
"We are excited to mesh the advancements of our technology and our already established impact on the municipality industry and the food and beverage industry with a few opportunities in the Caribbean and Latin America," Page adds.
"Presently, the Caribbean has several seawater treatment needs and an ever-growing concern of reducing costs. Since our established technology can be expanded to several industries all over the world, we anticipate our position in the market as a one-stop, full solutions provider to flourish."
MI Systems' research and product development teams are dedicated to finding answers to the most complex problems in the water sphere. The firm's goal is to offer efficient and innovative solutions and match those two things with high-quality equipment. Its focus over the last few years has been mainly research and technology. Moving forward from this, the company is witnessing strong support from an institutional base of investors to vertically integrate more resources – support that will ultimately further MI Systems' mission to solve the world's toughest water problems and increase its bottom line.
MI Systems' core mission embraces social responsibility – the firm aims to bring clean and accessible water to communities in need.
"From the board of directors and throughout the entire team of MI Systems, we understand the task we want to accomplish and hold ourselves accountable in our resolve. Social responsibility is where we started, it motivates our growth, and it is the base of our maximum recovery with minimum energy technology," Page tells us proudly.
And this core mission would not be achievable without the firm's supply chain partners. MI Systems seeks partnership with those businesses and organizations that understand and reinforce the company mission, and those that wish to help MI Systems shoulder the responsibility of pursuing this substantial task. MI Systems has the support of both international and local suppliers who have joined them in this mission.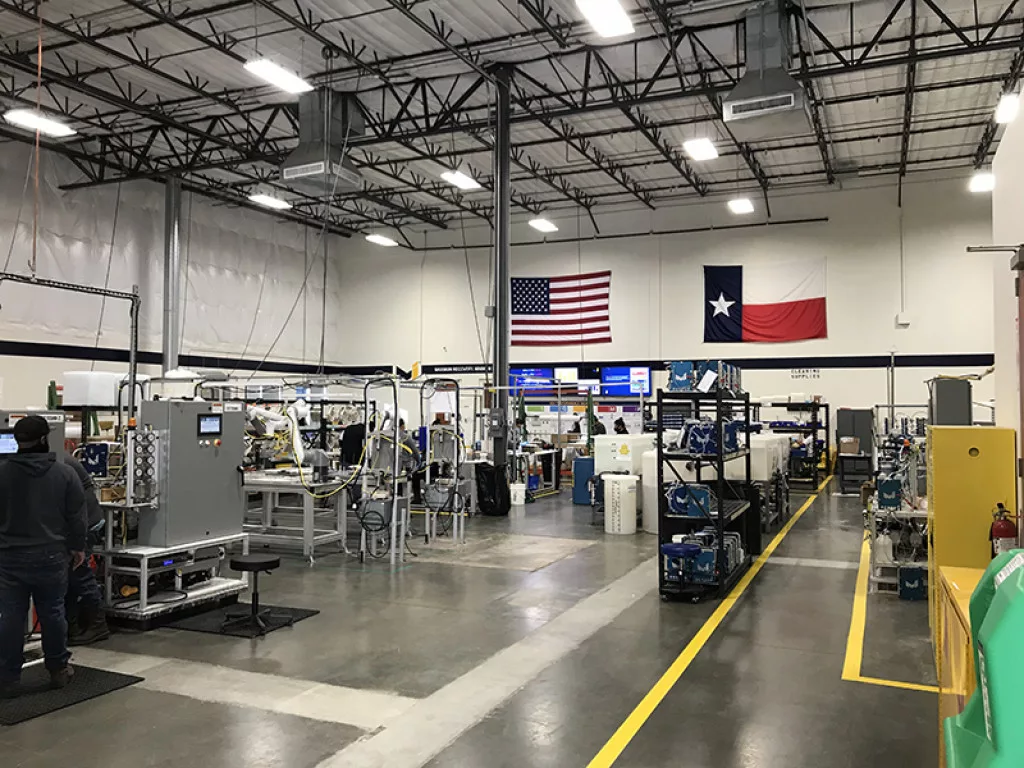 "Our partnerships with suppliers and vendors are a crucial part of our success as a company pursuing the world's water problems and as a growing one as well," Rosenfeldt assures us.
These supply chain relationships are critical in the future operation of MI Systems. Moving through 2021 and into the future of the decade, the firm has established its primary goals to best execute its mission.
"Our key priorities are to continue to deliver an unparalleled high quality and reliable product to our customers and continue to enhance the employee experience at our growing company. The people who complete our team are incredible. Serving our staff and our customers are equal and high priorities for us," Rosenfeldt tells us.
"We are exploring opportunities in the Middle East as we truly move toward our mission of solving world's toughest water problems," Page adds.
MI Systems' focus over the next year is expansion in North America, the Caribbean, and Latin America. The firm's technology serves many industries, such as oil and gas, food and beverage, municipal, and industrial waters. Across the water industry, it is crucial that we further our advances in minimizing the waste on our earth, our carbon footprint, all while reducing the space and energy needed to do it.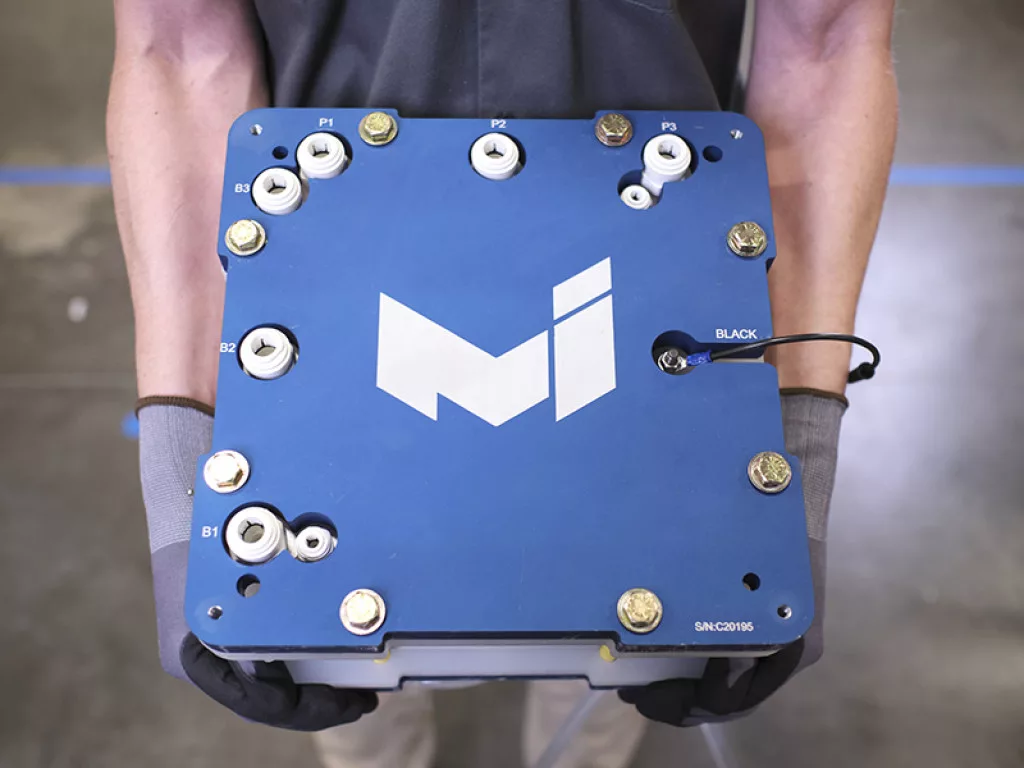 "In the past, we have been successful in offering CAPEX solutions for our clients and then serving as their resource for maintenance and repairs," Page elaborates.
"Moving forward, we are expanding our model to offer long-term water service agreements, (WSAs). We plan to grow and offer our services for decades to come. The WSA model is a great solution for companies who are looking to reduce their CAPEX costs by allowing MI Systems to bear the initial expenses – including construction and installation.
Furthermore, we are confident in our product's ability to produce results. Because of this, we have options for clients to pay on a per 1000 gallons or per barrel of product basis."
Page ends by measuring MI Systems' past to the future to come.
"We were conceived as a technology company, we expanded as a research/development think tank, and utilized a manufacturing model to rapidly scale and deploy our first systems. Moving forward, the company will focus on offering unparalleled service and solutions with the highest quality of smart technologies."