Proudly carrying the family name, Tiffin Motorhomes has built unique, distinctive RVs for half a century. We speak to the executive team celebrating a motorhome manufacturing milestone.
INTRODUCTION
Recreational vehicles (RVs) have been a symbolic part of American culture for more than a century.
It was way back in 1910 when the Pierce-Arrow Touring Landau, often considered the very first RV, debuted at Madison Square Garden in New York.
By the mid-century, RVs were becoming increasingly comfortable, well-equipped with lighting and cozy home comforts, and for the first time, affordable and accessible to regular US travelers with mass production driving down prices.
The modern RV was beginning to take shape and embed itself in American culture, as a large, powerful vehicle complete with swathes of storage space, countertops, beds, and even fully functioning kitchens.
Together with improved highways and road networks, RVs were opening up the whole of the US to travelers, and were equally used as a base for activities such as fishing or hiking, representing life at a slower pace.
The place of RVs in mainstream American culture and the national psyche was only solidified in the 1980s, as the craze took off in celebrity circles and movies such as the original Blues Brothers which put RVs front and center.
Today, RVs remain ever popular with vacationers hitting the open road, and this enduring American love affair has also been embraced by digital nomads in the modern era of remote work.
Around one million Americans live full-time in RVs, and the steady growth in ownership over the last two decades, up 62 percent since 2001, is showing no sign of slowing down.
Indeed, there has been an even more dramatic rise in ownership since the onset of the COVID-19 pandemic, as record-breaking RV production and strong consumer buying intentions were stirred up by one of the longest-standing American traditions – a yearning for the great outdoors.
After the pandemic largely confined many people to their homes for the past two years, RVs have enabled Americans to rediscover the wilderness and all of the health benefits associated with an active outdoor lifestyle, whilst enjoying the comfort and convenience of a home away from home.
"It's just a lifestyle that once most folks get into, they never want to stop," says Leigh Tiffin, President of Tiffin Motorhomes (Tiffin).
A manufacturer of Class A and Class C motorhomes since 1972, Tiffin's customers reflect this palpable passion for outdoor exploration and travel.
"We see our customers using Tiffin products to travel the country, venture off-grid and go surfing, biking or kayaking, or even as permanent full-time accommodation. There's many different use cases for our products," Leigh shares.
"That's where our company purpose statement, "Many Adventures, One Dream", really originates. There are so many different ways to adventure in our products, but we believe that all different customers share a common dream of making lifelong memories, having fun, exploring the great outdoors, and really enjoying some leisure time with the people that they love the most."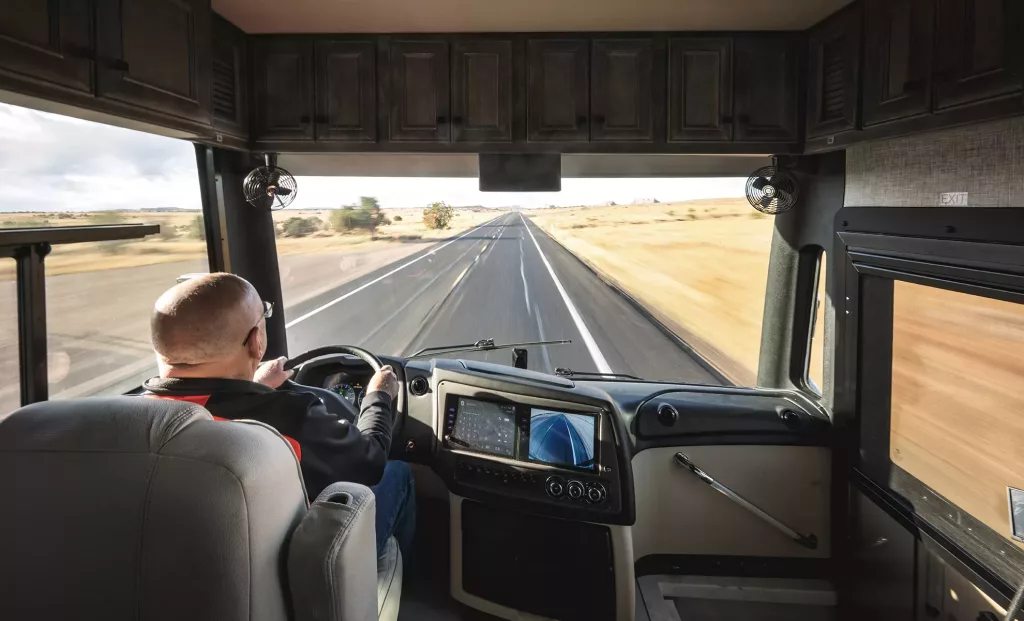 FAMILY LEGACY
Tiffin was established in 1972 in Red Bay (Alabama) by Leigh's grandfather, Bob Tiffin, the legendary Founder and CEO of the company, and is proud to be one of the few family-operated motorhome manufacturers in the industry.
Bob was fascinated by RVs and has been a member of the RV Industry Association (RVIA), the leading trade voice of the $140 billion RV industry, for 30 years.
His three sons, Tim, Lex, and Van Tiffin, all joined the business in 2005, proud to carry on the Tiffin legacy and represent the next generation of the family.
"We have always been a family company to the bone. All of my sons have worked for Tiffin, and my middle son Van is still here. He works in production and makes sure all the motorhomes that come through the final finish are functional," Bob shares.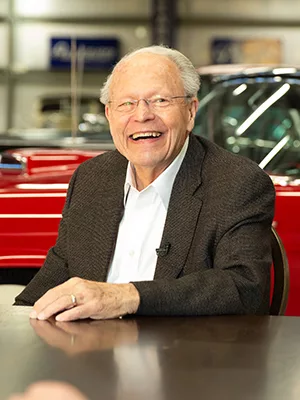 "I get to the plant at around 4am every morning, so that tells you how serious we are about our motorhomes."
As Van's son and Bob's grandson, Leigh was born into the company and grew up around RVs and motorhomes from a very early age.
After pursuing a graduate degree in healthcare administration at the University of Alabama, Leigh's first entry into the RV business in 2014 actually came with his own start-up, Vanleigh RV.
"It wasn't just a random idea to start an RV company, as I had been around RVs my whole life," he recalls fondly.
It was Leigh's idea to create this new venture, together with his father, and serve a new kind of customer: the prospective fifth-wheel owner.
Leigh and Van knew the RV market, having served customers who primarily wanted motorhomes, but that left a significant portion of people empty-handed. Fifth-wheel customers are different from motorhome customers, and Leigh and Van recognized this from their experience at Tiffin.
With shared roots, experience, and a common vision for providing a superior product and experience to customers, Vanleigh RV was unveiled as the fifth-wheel division of Tiffin in 2019, expanding the Tiffin standard to towable buyers.
Leigh, who has great experience in all facets of RV operations, built Vanleigh RV from the ground up and developed it into an industry leader, before he assumed his current position as President of Tiffin in July 2021.
"I'm passionate about this industry, and passionate about our business at Tiffin. I just love our company, what it stands for, our people, our amazing customers, and the fantastic relationships that we have with dealers and suppliers all over North America," Leigh smiles.
"It has been a passionate career choice. I've really enjoyed doing what I do, and obviously now having the opportunity to lead Tiffin is a real thrill. The passion that myself and other members of the Tiffin family inject into the company makes a significant difference to how we operate."
For Bob, it has always been important that the legacy of the company he founded be protected and managed by someone who understands Tiffin, and he is undoubtedly passionate about maintaining such a great brand.
Having been immersed in Tiffin his whole life, grandson Leigh was the natural choice to assume the role of President, an opportunity that he was both humbled by and incredibly excited about.
"I'm a huge believer that being family- operated is one of our greatest strengths as a company. It's part of Bob's legacy and our entire family, myself included," he emphasizes.
"With regards to the Tiffin brand and family leadership, a lot of times the customer wants to speak to a Tiffin, and they can do that here. Bob and I come in and talk to customers every day, and I think that just gives a bit more of a personal touch.
"I know that if I were making the type of investment that our customers are making in our products, that would make me feel good," Leigh continues.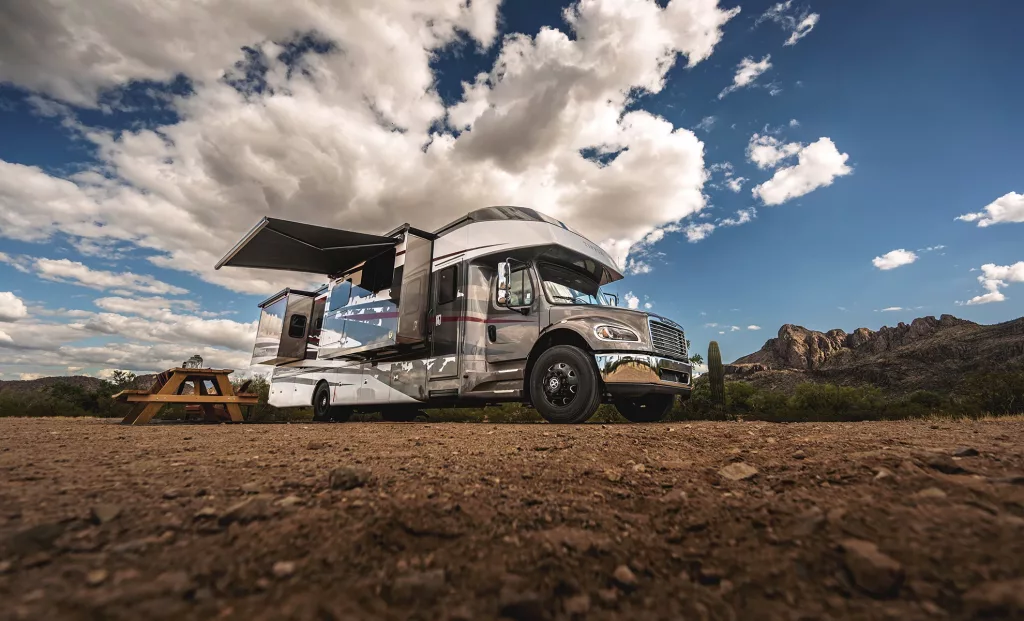 TIFFIN MOTORHOMES PARTNERS