Proudly carrying the family name, Tiffin Motorhomes has built unique, distinctive RVs for half a century. We speak to the executive team celebrating a motorhome manufacturing milestone.
INTRODUCTION
Recreational vehicles (RVs) have been a symbolic part of American culture for more than a century.
It was way back in 1910 when the Pierce-Arrow Touring Landau, often considered the very first RV, debuted at Madison Square Garden in New York.
By the mid-century, RVs were becoming increasingly comfortable, well-equipped with lighting and cozy home comforts, and for the first time, affordable and accessible to regular US travelers with mass production driving down prices.
The modern RV was beginning to take shape and embed itself in American culture, as a large, powerful vehicle complete with swathes of storage space, countertops, beds, and even fully functioning kitchens.
Together with improved highways and road networks, RVs were opening up the whole of the US to travelers, and were equally used as a base for activities such as fishing or hiking, representing life at a slower pace.
The place of RVs in mainstream American culture and the national psyche was only solidified in the 1980s, as the craze took off in celebrity circles and movies such as the original Blues Brothers which put RVs front and center.
Today, RVs remain ever popular with vacationers hitting the open road, and this enduring American love affair has also been embraced by digital nomads in the modern era of remote work.
Around one million Americans live full-time in RVs, and the steady growth in ownership over the last two decades, up 62 percent since 2001, is showing no sign of slowing down.
Indeed, there has been an even more dramatic rise in ownership since the onset of the COVID-19 pandemic, as record-breaking RV production and strong consumer buying intentions were stirred up by one of the longest-standing American traditions – a yearning for the great outdoors.
After the pandemic largely confined many people to their homes for the past two years, RVs have enabled Americans to rediscover the wilderness and all of the health benefits associated with an active outdoor lifestyle, whilst enjoying the comfort and convenience of a home away from home.
"It's just a lifestyle that once most folks get into, they never want to stop," says Leigh Tiffin, President of Tiffin Motorhomes (Tiffin).
A manufacturer of Class A and Class C motorhomes since 1972, Tiffin's customers reflect this palpable passion for outdoor exploration and travel.
"We see our customers using Tiffin products to travel the country, venture off-grid and go surfing, biking or kayaking, or even as permanent full-time accommodation. There's many different use cases for our products," Leigh shares.
"That's where our company purpose statement, "Many Adventures, One Dream", really originates. There are so many different ways to adventure in our products, but we believe that all different customers share a common dream of making lifelong memories, having fun, exploring the great outdoors, and really enjoying some leisure time with the people that they love the most."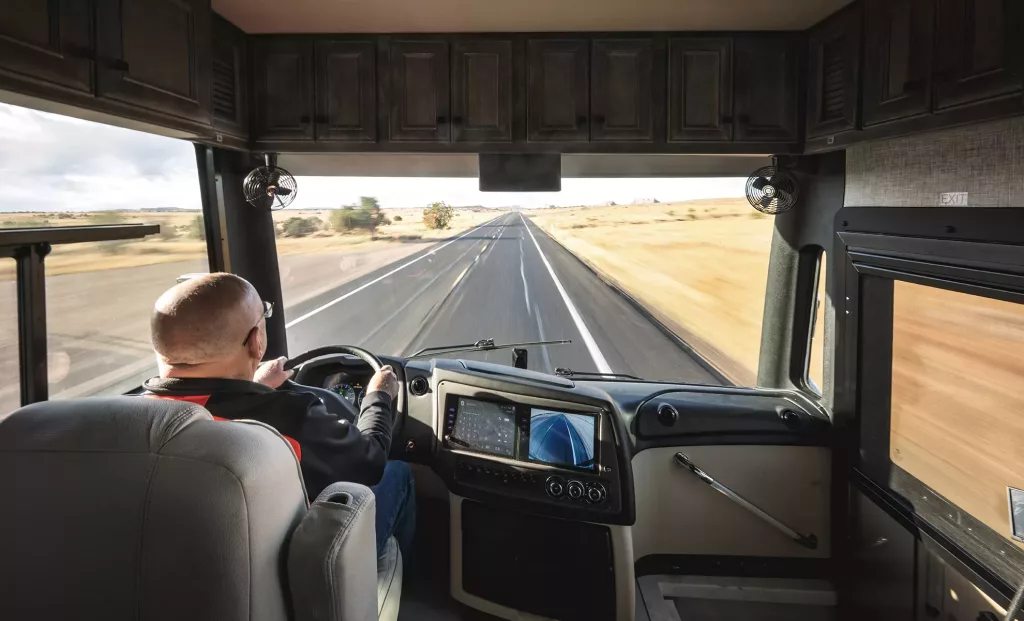 FAMILY LEGACY
Tiffin was established in 1972 in Red Bay (Alabama) by Leigh's grandfather, Bob Tiffin, the legendary Founder and CEO of the company, and is proud to be one of the few family-operated motorhome manufacturers in the industry.
Bob was fascinated by RVs and has been a member of the RV Industry Association (RVIA), the leading trade voice of the $140 billion RV industry, for 30 years.
His three sons, Tim, Lex, and Van Tiffin, all joined the business in 2005, proud to carry on the Tiffin legacy and represent the next generation of the family.
"We have always been a family company to the bone. All of my sons have worked for Tiffin, and my middle son Van is still here. He works in production and makes sure all the motorhomes that come through the final finish are functional," Bob shares.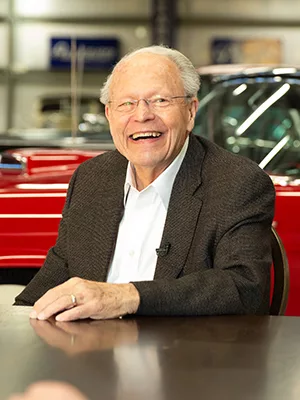 "I get to the plant at around 4am every morning, so that tells you how serious we are about our motorhomes."
As Van's son and Bob's grandson, Leigh was born into the company and grew up around RVs and motorhomes from a very early age.
After pursuing a graduate degree in healthcare administration at the University of Alabama, Leigh's first entry into the RV business in 2014 actually came with his own start-up, Vanleigh RV.
"It wasn't just a random idea to start an RV company, as I had been around RVs my whole life," he recalls fondly.
It was Leigh's idea to create this new venture, together with his father, and serve a new kind of customer: the prospective fifth-wheel owner.
Leigh and Van knew the RV market, having served customers who primarily wanted motorhomes, but that left a significant portion of people empty-handed. Fifth-wheel customers are different from motorhome customers, and Leigh and Van recognized this from their experience at Tiffin.
With shared roots, experience, and a common vision for providing a superior product and experience to customers, Vanleigh RV was unveiled as the fifth-wheel division of Tiffin in 2019, expanding the Tiffin standard to towable buyers.
Leigh, who has great experience in all facets of RV operations, built Vanleigh RV from the ground up and developed it into an industry leader, before he assumed his current position as President of Tiffin in July 2021.
"I'm passionate about this industry, and passionate about our business at Tiffin. I just love our company, what it stands for, our people, our amazing customers, and the fantastic relationships that we have with dealers and suppliers all over North America," Leigh smiles.
"It has been a passionate career choice. I've really enjoyed doing what I do, and obviously now having the opportunity to lead Tiffin is a real thrill. The passion that myself and other members of the Tiffin family inject into the company makes a significant difference to how we operate."
For Bob, it has always been important that the legacy of the company he founded be protected and managed by someone who understands Tiffin, and he is undoubtedly passionate about maintaining such a great brand.
Having been immersed in Tiffin his whole life, grandson Leigh was the natural choice to assume the role of President, an opportunity that he was both humbled by and incredibly excited about.
"I'm a huge believer that being family- operated is one of our greatest strengths as a company. It's part of Bob's legacy and our entire family, myself included," he emphasizes.
"With regards to the Tiffin brand and family leadership, a lot of times the customer wants to speak to a Tiffin, and they can do that here. Bob and I come in and talk to customers every day, and I think that just gives a bit more of a personal touch.
"I know that if I were making the type of investment that our customers are making in our products, that would make me feel good," Leigh continues.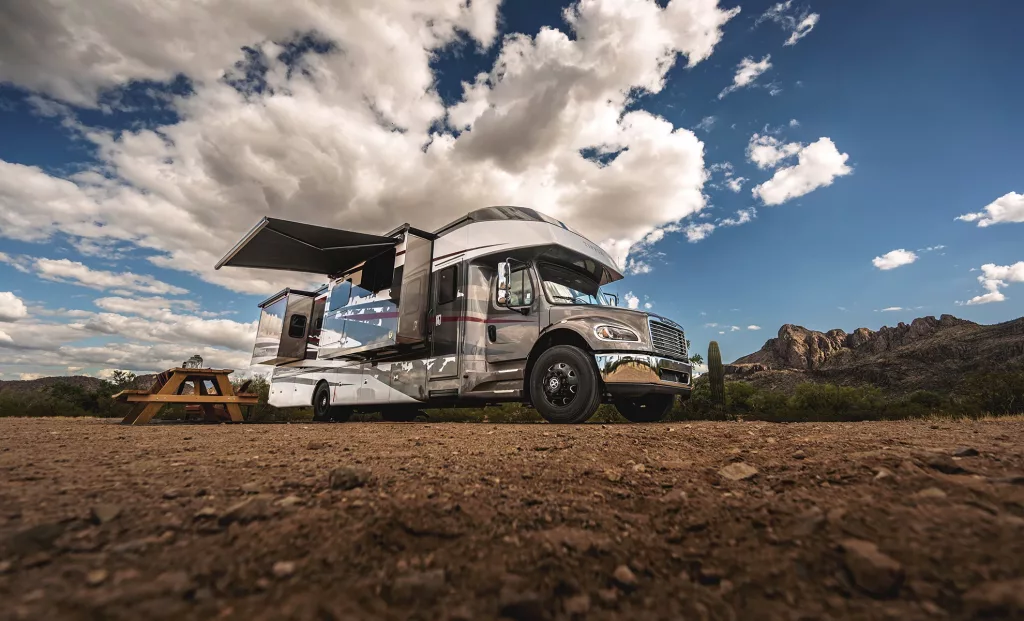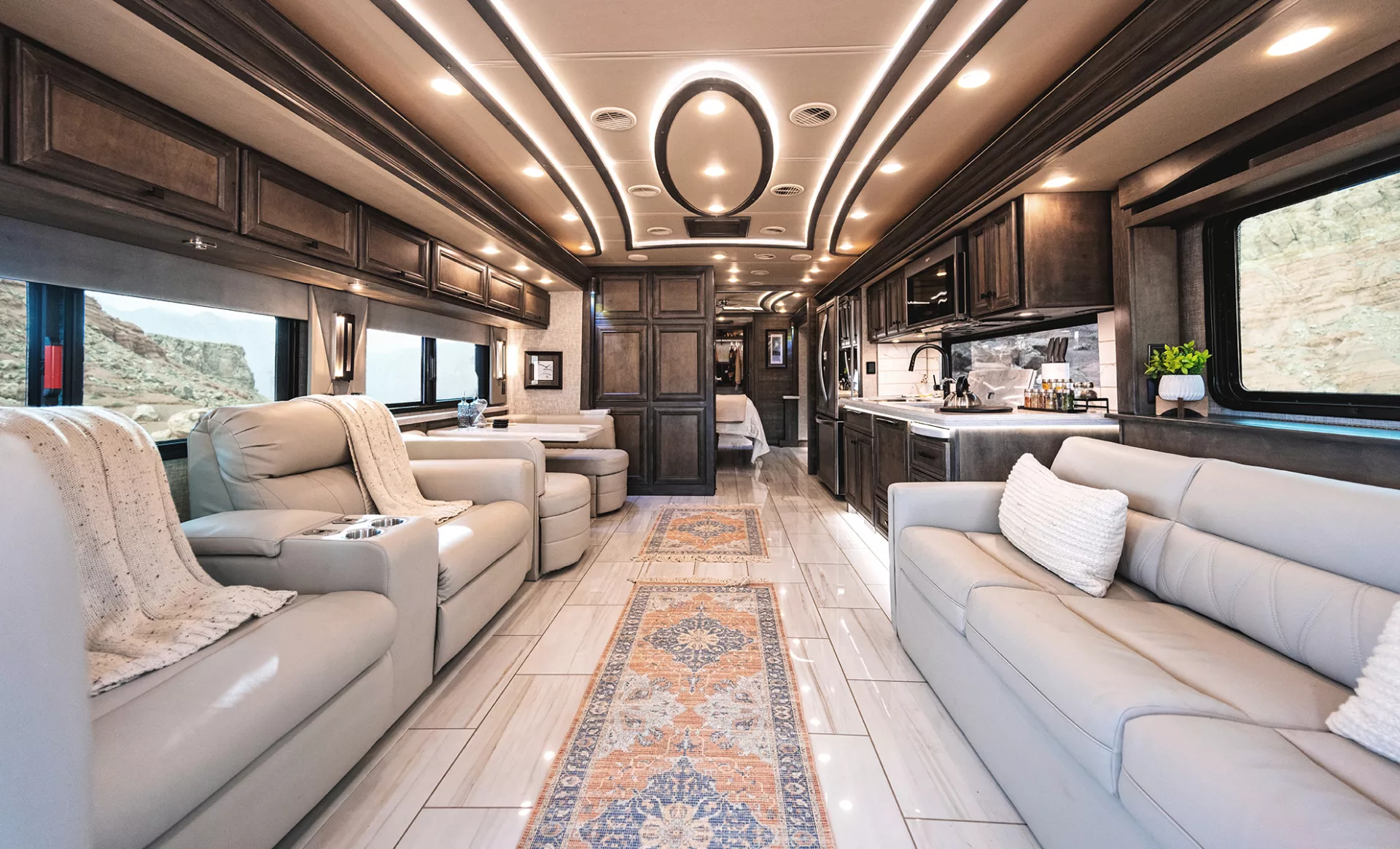 PROUD TO BE TIFFIN
With the Tiffin name on every Tiffin motorhome, building a superior product isn't just an occupation but a matter of personal pride for the family, a pursuit that it is committed to perfecting.
From the very outset, Bob was adamant that the Tiffin name had to be present on every motorhome produced by the company, to be as transparent as possible with customers and ensure products were produced that the family could be proud to have its name on.
"When we first started, we decided that people needed to know who they were buying their motorhomes from and where they were built," Bob recalls.
"We've got those two things on each and every one of our motorhomes – built by Tiffin – so that everybody knows who built them and where they came from. We don't have anything to hide, so we put it right on the outside.
"The hardest thing when we started was that no one knew who we were. We didn't have any brand recognition, so when you're starting a brand-new company like we did, and no one knows who you are, it's pretty tough to break into the market," he admits.
Echoing the steadfast stance of his grandfather, it means that little bit more to the likes of Leigh to come into work every day and see the family name on the company's products.
From his perspective, it's important that the Tiffin brand continues to stand tall and that customers value the business.
"Having a good, strong reputation is imperative because it's part of who I am as an individual," Leigh states proudly.
Over the course of 50 years, Tiffin has earned the strong reputation that Leigh refers to by having the best products and customer service in the industry.
Bob acknowledges first and foremost that manufacturing products of the highest quality is the basis for establishing such a reputation.
"If you don't, then it's pretty much over, but if you have a decent product that people can use without too much trouble, and if you service it to the hilt, then customers are going to come back and stay with you for the long term," Bob says.
As a family-run motorhome company, Tiffin naturally understands the wants and needs of other families who own, or would like to own, an RV.
For Tiffin, it's not just about the destination, but the high-quality experience that owners and families take from the journey in their motorhome.
"It's a big deal for a family to own a motorhome. It's the closest that they can be together as a group, and if they begin RVing when their family is young, that creates another complete generation for us to sell motorhomes to in the future," observes Bob.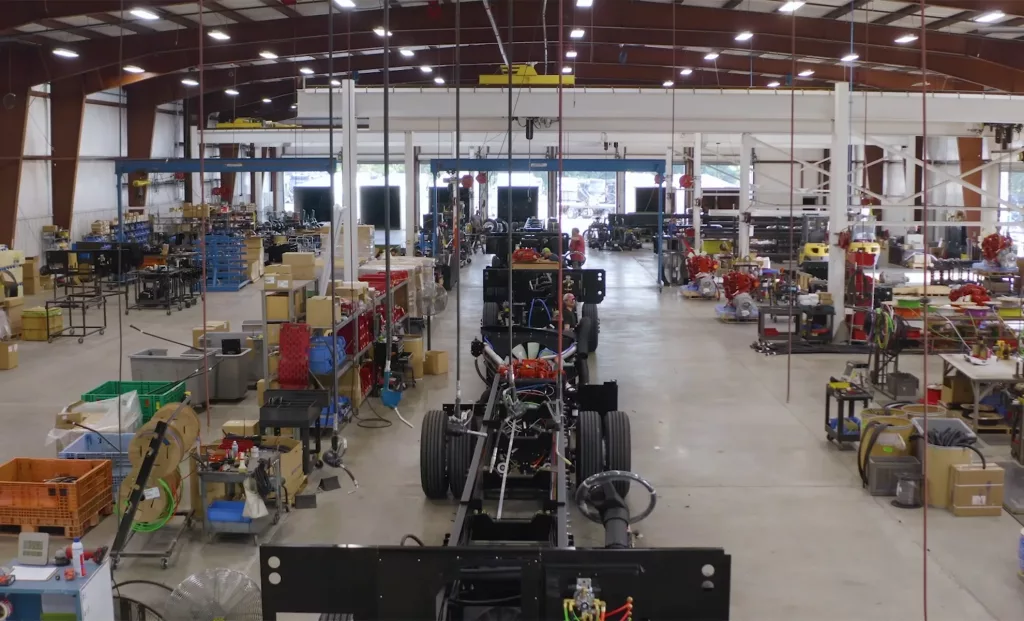 THINKING DIFFERENTLY AT TIFFIN MOTORHOMES
To this day, Tiffin remains headquartered in Red Bay, where Bob originally founded the company and most of the 2,100 employees go to work every day.
The Tiffin family has always called Red Bay home, so it made sense to build the company in this small, unassuming town.
There is no other place with a greater concentration of Tiffin RV owners congregated in one spot than Red Bay, which also receives visitors all year round from across the country as the home of Tiffin motorhome production and skilled service technicians.
As well as being a family-operated manufacturer, Tiffin's location is another substantial differentiating factor for the company, as it is situated outside the RV industrial hotbed of Elkhart, Indiana.
It has forced Tiffin to think and behave differently, but Leigh believes this has been advantageous to the company over time, ultimately manifested in its unique, distinctive products and the way it does business.
"Elkhart is the epicenter of the industry – all the same RV suppliers and manufacturers are clustered together in one area. They do a very nice job, but I do think it creates some groupthink," Leigh notes.
"At Tiffin, we're sort of isolated from the RV beltway, and that has forced us to be much more vertically integrated than a lot of our competitors and to do more ourselves. I think it gives our products a distinctive look; one of the reasons why people think Tiffin products have a unique appearance, is because they do!"
Class A motorhomes, including the Open Road Allegro, Allegro RED, Allegro Bus, Allegro Breeze, Phaeton, and Zephyr, are built by Tiffin in Red Bay, as well as the company's first Super C model, the Allegro Bay.
"We operate our own state of the art paint facility in Belmont, Mississippi, where we paint all of our Class A, Super C, and fifth-wheel models," Leigh informs us.
Tiffin manufactures its three luxury fifth-wheel models, the Vilano, Beacon, and Ambition, in Burnsville, Mississippi under the Vanleigh RV badge.
"We also have an in-house fiberglass composites manufacturing company, Waterway, in Iuka, Mississippi where we build all of our open mold parts, front caps, rear caps, and engine covers. We've produced some really neat composite floors and very advanced technology there."
Supplying RVs throughout the US and Canada, Tiffin is known for the luxury, innovation, and quality of its motorhomes.
"We have really put our stake in the ground around building beautiful, luxury RVs, particularly Class A motorhomes and Class A diesel pushers, which is what we are known for," Leigh tells us.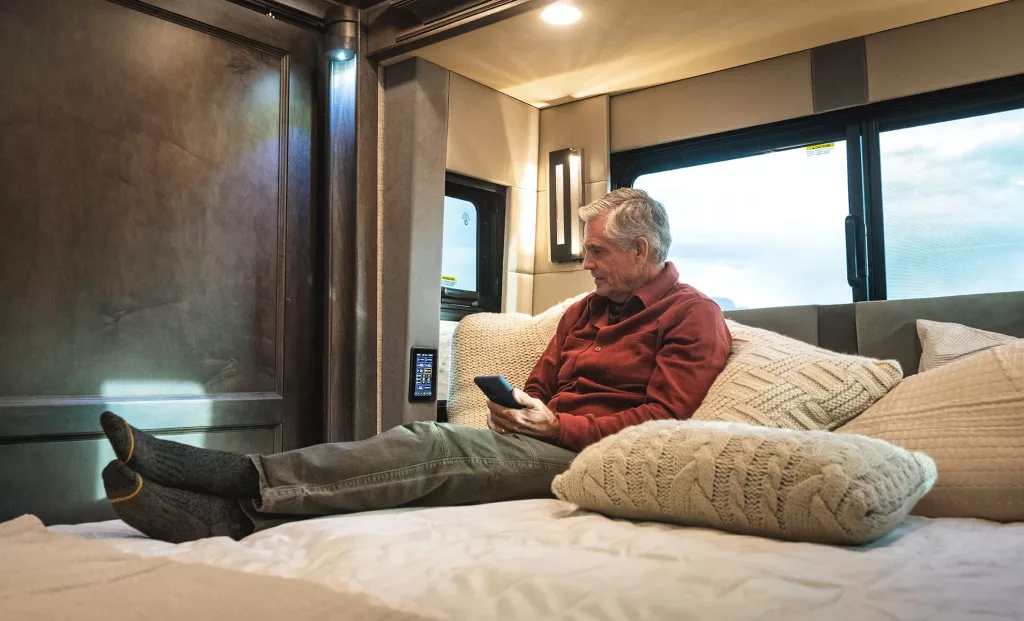 HOME AWAY FROM HOME
Though Tiffin never set out to be one of the nation's largest Class A manufacturers, the company's success has come from remaining true to itself.
Luxury meets craftsmanship in every detail of Tiffin's Class A models, which bring new ways to conquer the road.
As Tiffin's first Class A model, the Open Road Allegro is the RV of choice for first-time owners, to discover new sights, places, and levels of comfort.
It features luxurious design, innovative technologies, quality construction, and a powerful Ford 7.3 liter V8 engine, providing RVers with everything they could want from a motorhome whilst remaining affordable.
Thoughtful amenities, entertainment options, and opulence abound throughout the Open Road Allegro, as well as a number of energy- and water-saving innovations that ensure life on the road is just like home.
"Our Open Road Allegro is a very popular gas motorhome, if not the most popular in North America. It's right there at the top, and really has the luxury interior and feel of a diesel pusher," shares Leigh.
Tiffin's most popular diesel pusher, meanwhile, is the Allegro Bus. With spacious ceilings and floor plans, the extra room of the Allegro Bus makes it a bestseller among owners who live life on the road.
It is one of Tiffin's most advanced coaches ever, with comfort and elegance blending seamlessly with breakthrough technology to take travels to the next level.
The Allegro Bus' PowerGlide chassis ensures a smooth ride, whilst the standard OnGuard ACTIVE package, with an Advanced Emergency Braking System and Adaptive Cruise Control, makes every mile safer.
Abundant living space, four high-definition TVs, an integrated Spyder Multiplex System, and handcrafted cabinetry all come as standard on the Allegro Bus. Meal prep is also made easy, courtesy of kitchens replete with high-end appliances, expansive counters and storage space.
"The Allegro Bus has all of the creature comforts you could ever want, and is manufactured in-house here at Tiffin. It comes with a Cummins 450-horsepower or optional 605-horsepower diesel engine, Allison transmission, and full-wall slide rooms in different lengths and configurations," Leigh adds.
From the affordability of the Open Road Allegro to the spaciousness of the Allegro Bus, Tiffin is committed to the ultimate RV experience through its Class A models.
RVers can equally experience comfort and craftsmanship on the road in Tiffin's Class C motorhome, the Wayfarer, which is built at another OEM campus in Winfield, Alabama.
Compact and luxurious, the Wayfarer features Mercedes-Benz technology, and comes with features as standard that are considered upgrades by other RV manufacturers.
"The Wayfarer has been the best-selling Mercedes-Benz diesel platform product for two or three years now. It is always neck and neck with competitive products offered by Winnebago, and it's just a great-value motorhome," Leigh admires.
"It's got that Tiffin DNA throughout with the luxurious feel, the beautiful cosmetics and décor that we typically use, and it has been very well received."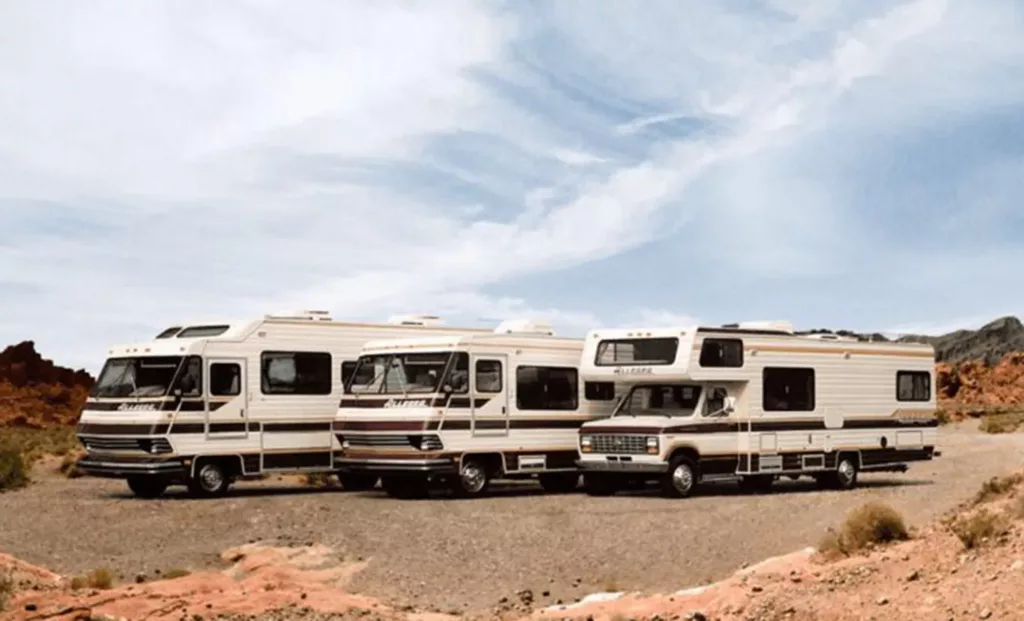 50 YEARS OF TIFFIN MOTORHOMES
2022 was an exciting year for Tiffin as the company commemorated its 50th anniversary, a pinnacle of success not always achieved in today's business world.
"We started in September 1972, so we have been celebrating our 50th year in operation. Not many companies make it to 50 years, but we've been really fortunate and we're now looking towards the next 50!" Bob smiles.
"I couldn't be any more enthusiastic about Tiffin and celebrating the last 50 years, but also excited about what's ahead of us," echoes Leigh.
To kick off the year-long celebrations, the Tiffin Allegro Club, the official membership organization of Tiffin owners, gathered for a 50th anniversary rally at the Sweetwater Events Center in Rock Springs, Wyoming.
Joining the Tiffin Allegro Club can enhance the enjoyment of Tiffin ownership, connecting owners with fellow likeminded RVers. Members are eligible for a number of benefits, including participation in local chapters across the country, opportunities to attend Tiffin rallies, and access to discounted rates from vendors offering RV-related products and services.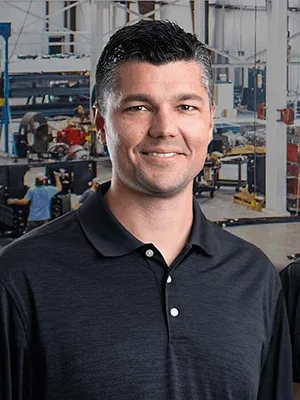 Rallies are one of the Tiffin Allegro Club's most popular activities, and in a week of fun and festivities, the 50th anniversary rally was the largest to date.
It brought together owners from the Class A, Class C, and fifth wheel divisions of the Tiffin family for seminars pertaining to each brand, as well as food vendors, a giant flea market, ice cream socials, door prizes, bingo, and nightly entertainment.
Two years of planning and organizing went into making this event a reality, which was attended by a staggering 625 coaches from 47 states and two Canadian provinces.
With Tiffin executives on hand, including Bob, it was a golden opportunity for owners to learn more about their coach, make new friends, and be part of an exciting week in the life of Tiffin.
"We had more than 600 Tiffin coaches gathered together for our landmark 50th anniversary rally in June in Rock Springs," confirms Leigh.
"It was just a phenomenal experience, a really special occasion, and an opportunity to address a large group of our owners.
"We highlighted it again at our annual company picnic, where all Tiffin employees came together and had a big celebration and a great concert. As we move into the holiday season, we'll continue to remind everybody of what a tremendous accomplishment 50 years is," he continues.
The 50th anniversary is not only a source of immense pride for Tiffin's employees, but something they can gain a lot of confidence and hope from going forwards.
Equally, it lets Leigh know that this group of people can get through just about anything, having survived all the trials and tribulations of the past half a century.
On the lessons learned in that time, Leigh cites a famous quote from renowned American author, Mark Twain, "good judgement is the result of experience, and experience is the result of bad judgement".
The complex products that Tiffin builds are a sizable investment, but as a company that is experienced, well-established, and has been there and done it for 50 years, Tiffin is trusted by consumers to deliver.
"Consumers love the history of Tiffin, and knowing that we're an expert at what we do. This company has a can-do mindset, and there's always a solution," says Leigh.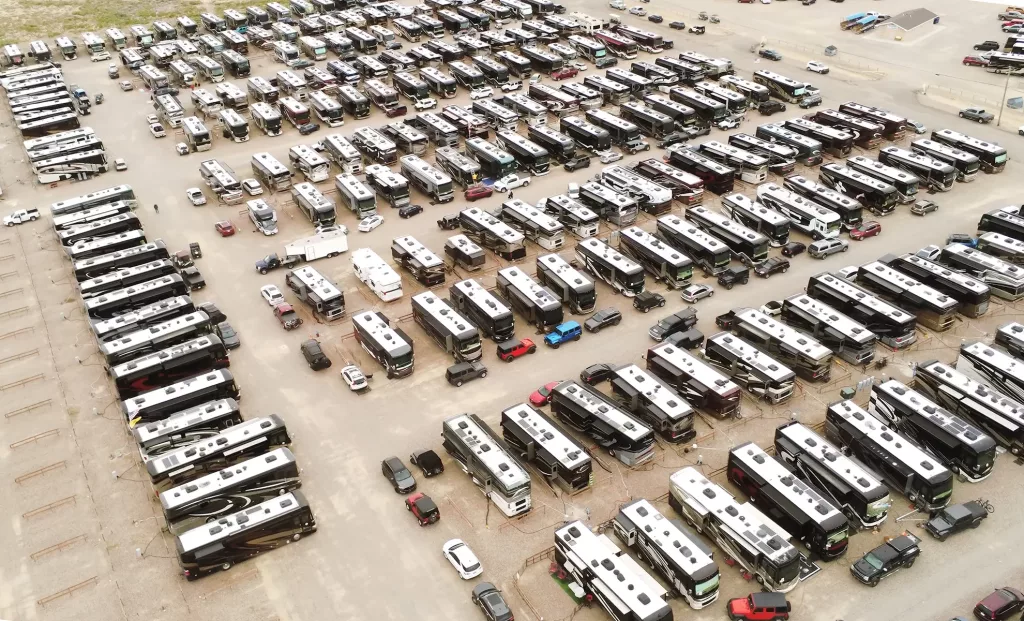 DRIVEN BY CUSTOMERS
Tiffin does not distribute directly to the consumer, but through a high-quality network of roughly 100 dealers.
"We have the best motorized dealers in North America. I would put our dealer body up against anyone's," Leigh acclaims.
Best-in-class customer service nevertheless remains a huge strategic imperative, and no other motorhome company can compare with Tiffin's ongoing owner support.
Customer service has always been a part of how Tiffin has built the brand and the company, an ethos that has permeated the entire organization and driven quality standards over the years.
"It's one of the reasons why Tiffin has a reputation for building a first-class quality product. We focus on customer service and quality every single day," affirms Leigh.
"The primary core value that we communicate to new Tiffin team members on day one of employment is being customer-driven. The customer is always right and drives our business; their desires and needs are what we work our way backward from to create the experience that they expect."
What Tiffin has always tried to do is to take care of its motorhome owners, through its service departments in Red Bay (Class A) and Winfield (Class C).
Less than a five-minute drive from Tiffin's production plant, the Class A Tiffin Service and Parts Center in Red Bay is one of many locations that are qualified to service the company's motorhomes.
The facility has 53 bays manned by knowledgeable technicians, able to assist owners in almost all of their service needs on a first come, first served basis.
"The big thing that we do is help our owners because it's hard to manage an RV, so we try to make it as easy as possible," Bob assures.
"We can explain how things work and we have all the parts here, so if they've got a problem, we can make their motorhome 100 percent functional if they come by here. That's one of the reasons why we have so many owners coming to the plant here for our service."
Tiffin is also going to take the next step and introduce new technology into the company's customer service processes, so that customers have a real e-commerce experience for parts and support.
"We're looking to constantly evolve and advance so that we can modernize, be easy to do business with, and make things as seamless as possible for our dealers and customers," Leigh outlines.
"We have some really exciting plans in the works to continue to upgrade and elevate the Tiffin customer experience. I think that there are a lot of opportunities for us to modernize the way we do business with our dealers and customers over the next 18 to 24 months.
"As well as upgrading facilities and technologies with respect to the customer experience, the primary investments that we're interested in right now as a company are also centered around what we can do to improve the employee experience," he adds.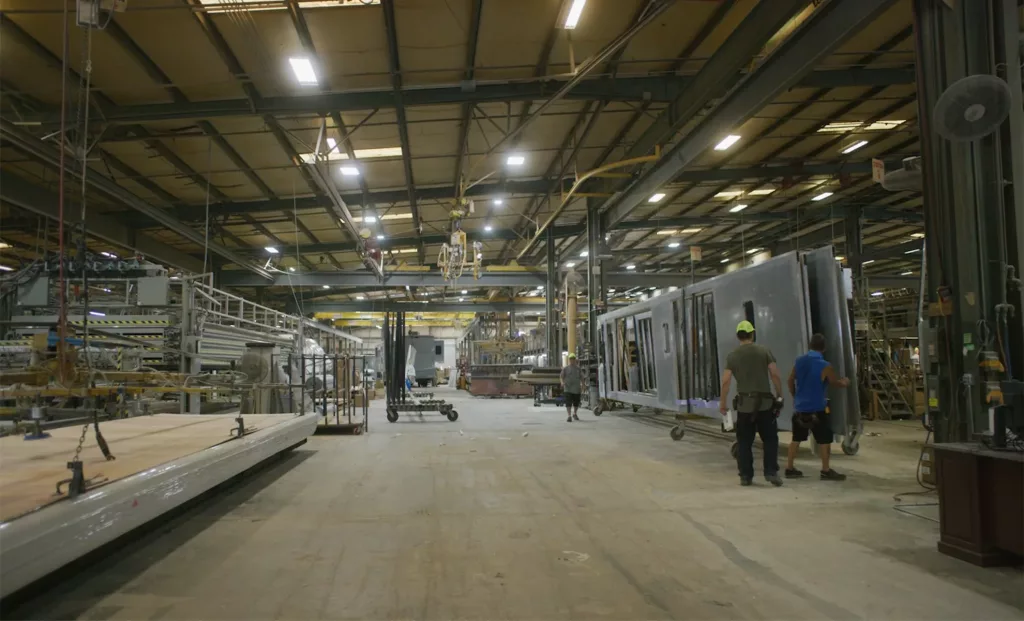 TURNING PARTS INTO PRODUCTS
Assembly is the core business of Tiffin, whose quality products truly begin with the components that it sources from suppliers and partners.
"It's really our suppliers and partners that deliver what we need to be an assembler," Leigh recognizes.
"When you look at Tiffin, and what makes us unique and first-rate in terms of quality, it's the fact that we have very high standards for the suppliers that we partner with, and the components that we use for our products."
Suppliers are clearly an integral part of Tiffin's operations and success, as the company's highly skilled and fully trained RV assemblers take these parts and turn them into something special for the end user.
Nobody appreciates the value of a skilled, experienced team member more than Leigh, having started up Vanleigh RV and learning first-hand the value of a skilled workforce.
"It's such a tremendous asset to know that we have trained RV builders at Tiffin that are so skilled in their own ways," Leigh admires.
"We take these great components that we source from our supply chain and put them all together in a way that performs and delivers on the Tiffin brand promise."
The last couple of years have admittedly been challenging from a supply chain perspective for Tiffin, prominently due to the COVID-19 pandemic.
However, having now been in business for half a century, it is just one of a number of trials and tribulations that the company has emerged from unscathed.
"Looking back, we've dealt with almost every kind of problem that could possibly happen to the RV industry," Bob reflects.
"We've had the energy crisis, gasoline shortages, high interest rates, government administrations that haven't done too well – we've had all kinds of issues. No one knows what the future holds; the only thing we have is where we've been."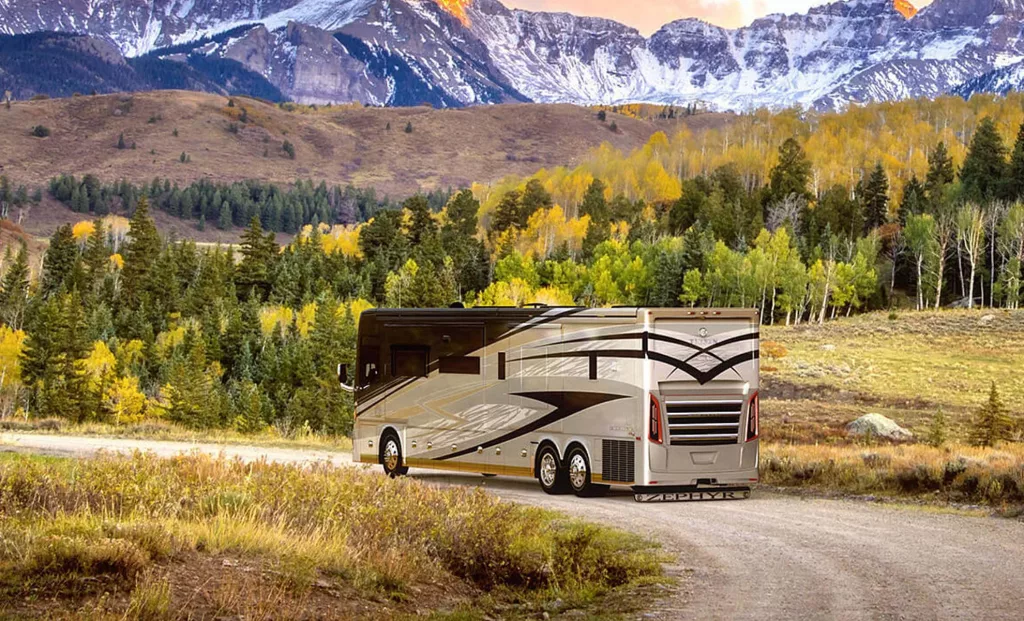 SUSTAINABILITY PUSH
What the future certainly does hold is a commitment to sustainability, a hot topic for people, businesses and governments the world over in response to climate change.
Central to RVing traditions are the country's iconic landscapes, which must be protected for the enjoyment of future generations.
The RV industry has, for example, partnered with local, state, and federal agencies on projects and policies that support public lands and promote responsible visitor practices in the US, and set ambitious sustainability goals.
For Tiffin, sustainability is something that the company is always pushing to improve upon.
"Last year, we retrofitted all of our manufacturing facilities, that's over one million square feet, with highly efficient LED lighting," Leigh reveals.
"We've also introduced landfill reduction strategies, and we've seen an improvement in our landfill waste by about 25 percent in the last three years. We are always looking to be a great corporate steward and improve the efficiency of our operations for all our stakeholders."
Equally, Tiffin will embark on a raft of other key annual initiatives over the next 12 months, themed around the preservation, evolution, and growth of the company.
"From my very first day at Tiffin, about a year and a half ago, I said the theme that we're going to pursue is to preserve, evolve, and grow," outlines Leigh.
"Preserve the core fabric of the company, what we're known for, the Bob Tiffin legacy and our customer-driven mindset; evolve in a way that says Tiffin is the industry leader in terms of service, quality, and ease of doing business with; and then grow, because everyone wants to be part of something that's growing, and our dealer partners want to see the value of the Tiffin franchise enhanced by additional product offerings and new categories that we may not have participated in previously."
One of Tiffin's big initiatives is to define a three-year product roadmap, and to continue diversifying its impressive portfolio of RVs.
Indeed, despite being an industry leader in quality and service for both Class A and Class C motorhomes, there is a big emphasis on new offerings.
"There are exciting opportunities for new offerings in our three-year product roadmap, even in the Class A category," Leigh shares.
"This year, we also want to become the industry leader in terms of paint quality. We're already very near the top, but we think that we can continue to improve because paint is such a huge aesthetic feature for our customers; we have a state of the art paint facility, so we really want to take that to the next level."
Another huge initiative for Tiffin over the next 18 to 24 months is to achieve a 90 percent 48-hour fulfilment rate on dealer parts orders, and to be 100 percent on-time for local manufacturing and servicing.
The company will also continue to improve its customer experience model and figure out how to redefine the Tiffin Allegro Club so that it can be more inclusive and encompassing of all product categories.
"Last but not least, we're going to take our enterprise resource planning (ERP) system and really support our sales, parts, and service operations in a way that we never have before," Leigh concludes.
TIFFIN MOTORHOMES PARTNERS