At the forefront of innovative assistance for the defense and intelligence sectors, Radiance Technologies offers a swathe of industry-leading solutions. President, Tim Tinsley tells us more.
RADIATING SUCCESS
Radiance Technologies (Radiance) believes that innovation is the fuel that moves us forward to a better tomorrow.
Excelling in developing innovative solutions for defense, intelligence, and civilian customers' advanced challenges, Radiance brings people together with remarkable technical abilities and deep knowledge of customer missions, then equips them with modern laboratories, tools, and facilities.
Founded in 1999, Radiance now draws on vast experience to continue to serve its aerospace and defense industry customers, with approximately 1,000 employees located across 20 states in the US.
"Our major customer is the U.S. Department of Defense (DoD), specifically the U.S. Army and the U.S. Air Force, however, we provide products and services for numerous customers across the entire DoD and the intelligence community," introduces Tim Tinsley, President of Radiance.
Radiance specializes in research, development, and test and evaluation areas. Through this, the company's primary focus is providing novel solutions in modeling and simulation, artificial intelligence (AI), system design and integration, product development, special test equipment, and comprehensive software development.
"Our market portfolio also includes work in aviation, test ranges and complexes, missile systems, cyber systems, intelligence, space technologies, directed energy, and electronic systems," he adds.
Tinsley sees the aerospace and defense industry as a compelling market to be involved in, now more than ever.
"While the market is shifting as geopolitics transform and new advancements in technology are changing the landscape, the overall outlook for the industry is extremely optimistic," he observes. Emerging markets such as hypersonics, microelectronics, and space-related technologies continue to drive advancements in almost every facet of Radiance's work.
Although the industry is currently in great shape, the company is still faced with significant challenges such as supply chain disruptions from prototype to production systems, high workforce attrition, an elevated inflation environment and the need to improve efficiencies from early R&D to the sustainment of systems.
"Given the state of the industry, the successful companies in this market will be the ones that can navigate these risks through innovative and agile business practices, employee-centric initiatives, and cutting-edge technological advancements," explains Tinsley.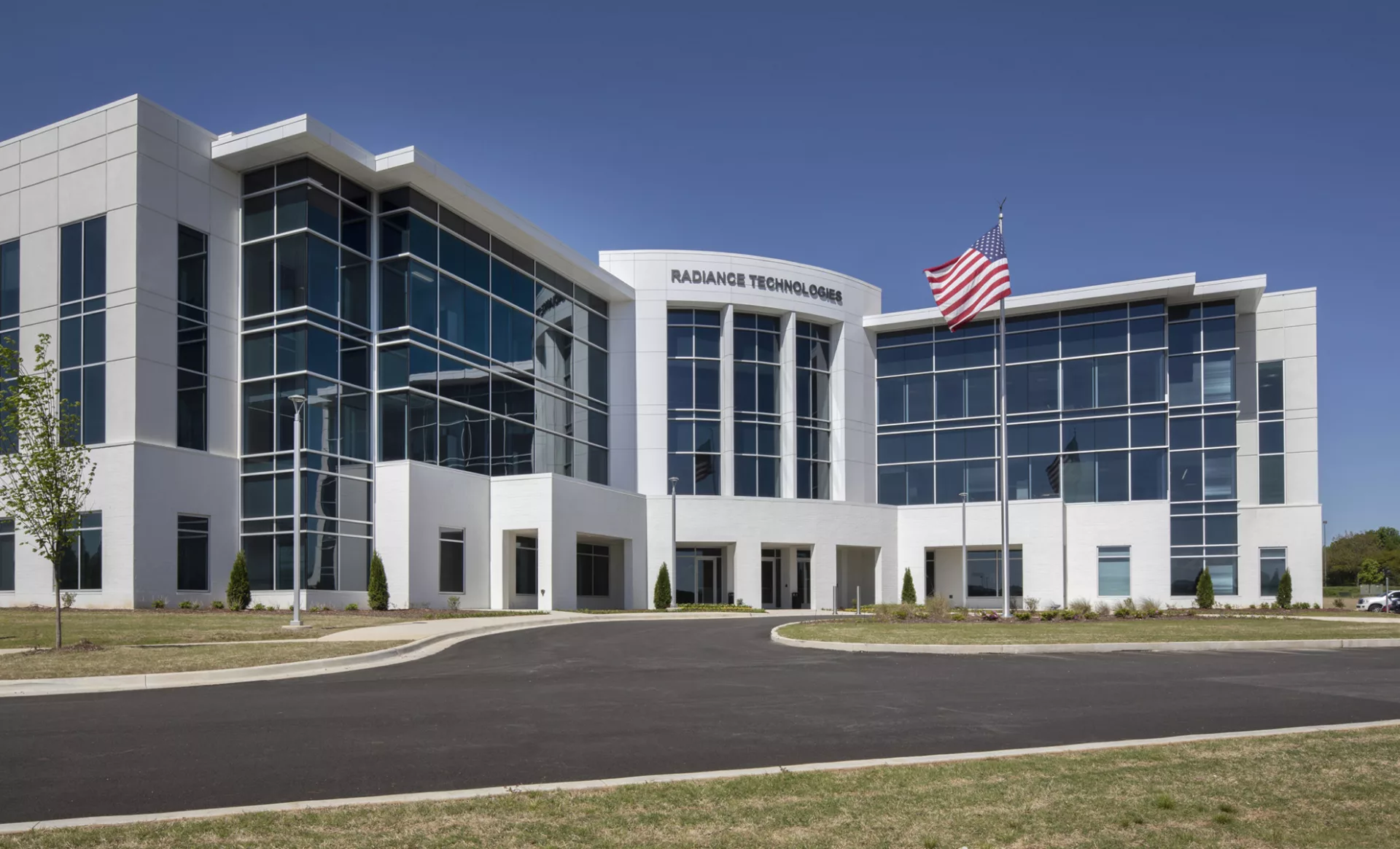 THE RADIANCE UNIVERSITY
Tinsley explains how the infinitely beneficial creation of Radiance University has helped to expertly carve out a unique reputation, serving as a proud differentiator from other defense contractors.
"I've spent over 18 years at Radiance and believe that we are different from other similar contractors. Radiance is a great place to build a career, and we invest in people starting on day one and equip them for employee ownership and career success through learning and development initiatives offered through the Radiance University."
The Radiance University provides talent development for the company's employees across the nation.
Since Radiance operates in many high-technology areas, it utilizes a workforce spanning every working generation. Therefore, having a team that is ready and agile is a top priority to ensure that the company remains ready to serve the entire nation.
The university deploys a variety of techniques to provide the learning and development opportunities that employee-owners desire to continue to build mastery into their disciplines. It offers the coordination of employee-led technical communities, full reimbursement in higher-level education for strategic capabilities and an on-demand learning tool for small-skill development. This educational tool provides multiple systems and avenues of learning initiatives to meet every employee where they are in their career journey.
Radiance also invests heavily in leadership development, achieved through a tiered program to build better leaders and ensure a sustainable future for all employee-owners.
"Equipping our team to be great leaders, pursue technical mastery, and participate in the culture of ownership is a win-win. Radiance benefits from ensuring new hires launch successfully in our organization and ownership culture," Tinsley elaborates.
"In doing this, we can successfully move in the same direction, sharing the same vision and values. Offering Radiance University to our employee-owners isn't just a perk – we consider it a strategic part of a healthy talent pipeline."
Elsewhere, Radiance continues to invest in a multitude of products and services through a robust internalresearch and development (IRAD) program, with the goal of pioneering innovative techniques and systems in the areas of microelectronics, directed energy, and distributed training systems.
This is parallel to several other employee-centric initiatives such as a very active Young Professionals group and the newly launched Women Engaged in Leadership, Enrichment, and Defense (WE LEAD).
The goals for these initiatives are to develop and support new and existing employees through education and training. This allows for an increase in knowledge and understanding of the aerospace and defense industry, promotes internal and external community engagement and helps to foster personal growth and development of the workforce.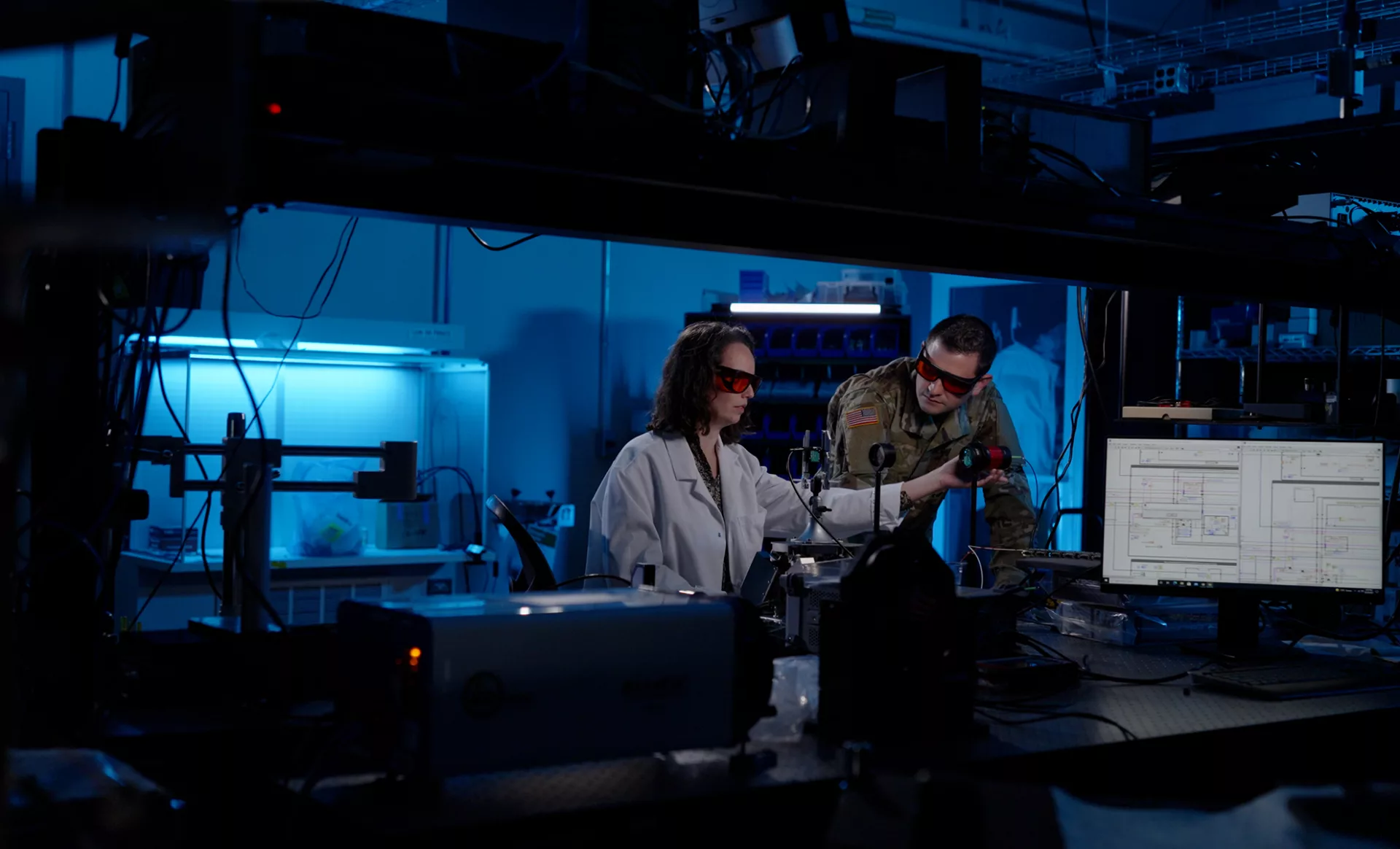 ADVANCING INFRASTRUCTURE
Currently, Radiance is preparing to expand its infrastructure and facilities in Huntsville, Alabama.
"This expansion includes a vast new research and innovation center that will significantly increase our ability to perform basic research, prototype design and development, system integration, and comprehensive system testing," details Tinsley.
"We are also excited about our expansion into the National Capital Region with the opening of a new office space in Crystal City, Virginia," he continues.
Additionally, the company plans to continue investing in substantial upgrades to all business processes and tools. This will ensure appropriate levels of scaling, as Radiance continues to grow and diversify its technology portfolio and geographic footprint across the nation.
Strategic partner and supplier relationships play a key and significant role in Radiance's success and have enabled this measured expansion. As a provider of critical and complex solutions to DoD customers, Radiance is continuously looking to leverage the unique skills and capabilities available in the market to enhance and maximize the solutions offered to customers.
Tinsley explains how at Radiance, "a trusting team approach is thebest approach. This means that we place a heavy emphasis on fostering collaborative relationships with our partners.
"We view our strategic partners as an extension of the capabilities we can offer our customers. When our partners are successful, Radiance is successful. This eventually leads to our ultimate goal – the success of our customers."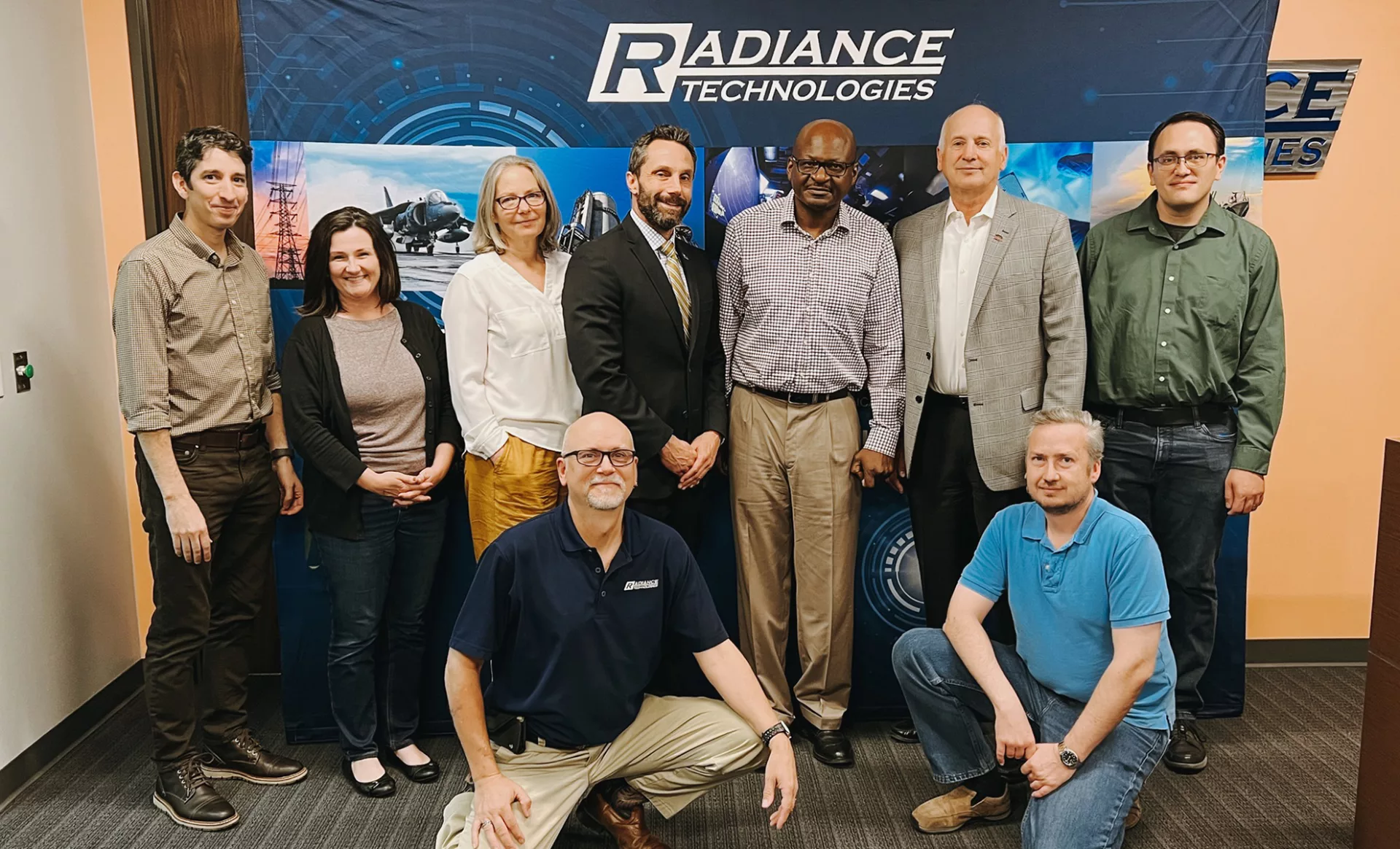 EMPLOYEE-OWNED AND PROUD
As a 100 percent employee-owned company, Radiance's team has significant exposure to how the company operates, details on why decisions are made, and insight and a voice in where the company goes in the future.
"Our unique approach empowers our employees and provides a direct correlation to recent surveys that show over 97 percent employee approval ratings for the company and the leadership team," affirms Tinsley.
Further to this, Radiance recognizes employees in various other ways including annual awards for technical and administrative excellence, collaboration, leadership and management.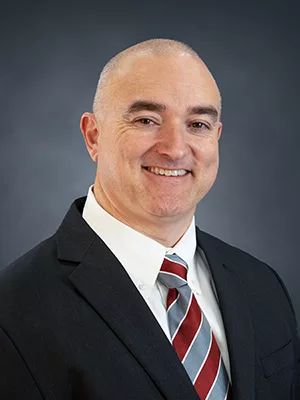 The Spirit of Radiance award was established to recognize employees that exemplify the core values of the company. The chosen winner must demonstrate a strong belief in employee ownership, strive to constantly improve the company culture, and serve as a strong ambassador for the company both internally and in the wider community.
Important to both the company culture and social responsibility, is the way in which Radiance provides numerous opportunities for its employees to be active participants in their local communities.
"For example, Radiance Gives is an employee-run charitable organization benefiting the communities where our employee-owners work and live," Tinsley outlines.
"With our company's core values as its North Star, Radiance Gives seeks to improve our communities by inviting a culture of strong social responsibility, doing the right thing, and serving our neighbors," he says.
The Radiance Gives initiative works to align community needs with opportunities for employee engagement and distribution of resources. Through this organization, employee-owners are able to lead and serve by contributing pre-tax dollars to fund grants for eligible organizations, participate in volunteer opportunities, and provide supplies to those in need through various drives and collections.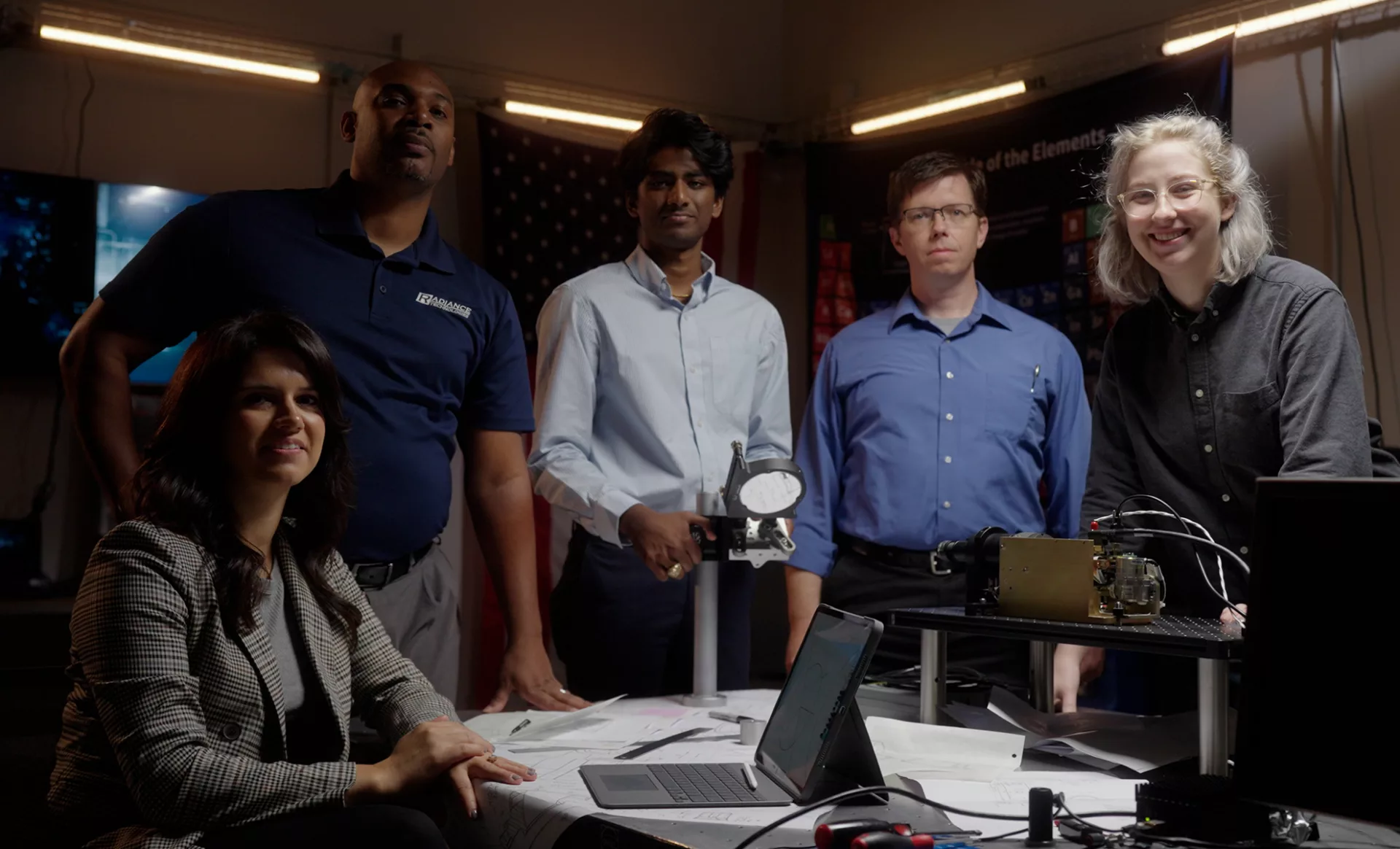 SPACE TECHNOLOGY – THE FINAL FRONTIER
"Looking forward, we see several opportunities to continue to diversify into new sectors, as well as experience organic growth within our current markets. Our ability to convey our solutions and capabilities from one agency customer to another is important to both Radiance and our government customers," Tinsley reveals.
He goes on to predict two key areas where the company will see the most growth over the next 12 to 18 months.
"Space-related technology is an area that we feel is poised for immense growth due to the depth and breadth of our capabilities. Additionally, digital technology is essential for us to effectively implement our solutions for our customers."
In this way, Radiance looks to employ numerous methods to digitally transform, optimize, and streamline solutions for customers. This includes AI and machine learning (ML), utilization of cloud technology for easier access, implementation of new technology, and comprehensive digital engineering practices including model-based system engineering.
Always looking to advance its space-related portfolio, Radiance continues to support the Air Force Institute of Technology and Air Force Research Laboratory with mission-level development and analysis of a new space-based concept for the Security Support Provider Interface (SSPI) program.
The concept is to use on-orbit satellites that directly convert direct current power supplied by solar panel arrays into radio frequency energy for space-based power beaming.
With such an array of expansion and advancement planned for the near future, much of which will be space-related, the sky really is the limit for Radiance.