Bayhealth is expanding its healthcare services and programs to improve the health of Delawarean communities, as Terry Murphy, President and CEO explains.
TAKING CARE OF DELAWARE
"Our mission to improve the health of our community one life at a time is an admirable one."
Serving a growing population of more than 450,000 residents is Bayhealth, central and southern Delaware's largest health system. Healthcare has always been the devoted passion of President and CEO, Terry Murphy, whose career in the industry began more than 40 years ago.
"Since my first day in healthcare, I fell in love with the industry and more importantly, fell in love with the people," Murphy says.
"A lot has changed, but the one thing that is ever-present is the conviction and passion I see in the faces of our physicians, nurses and staff."
Around 500 physicians and 4,000 members of staff are employed by Bayhealth to carry out the mission outlined in Murphy's opening statement, and their conviction has been more profound than ever amid unprecedented challenges.
"In the past two years the industry has faced the COVID-19 pandemic and staff shortages, but people in healthcare never give up or surrender to the challenges. It's that spirit that keeps me coming back day after day," emphasizes Murphy.
Bayhealth provides a full continuum of care for its patients, with service lines including orthopaedics, cardiovascular and neurosurgery to name just a few. However, the staff shortages alluded to by Murphy are driving up healthcare costs throughout the country and making it harder for hospitals to deliver care.
Rather than wringing hands over this, Bayhealth put together a special team of operational leaders and cross-functional workgroups to look at restructuring and reimagining workflows.
"We have improved our estimated date of discharge, remain focused on reducing the average length of stay for patients, and restructured how we move patients through our hospitals and facilities in quicker, more efficient ways without sacrificing quality or safety," Murphy informs us.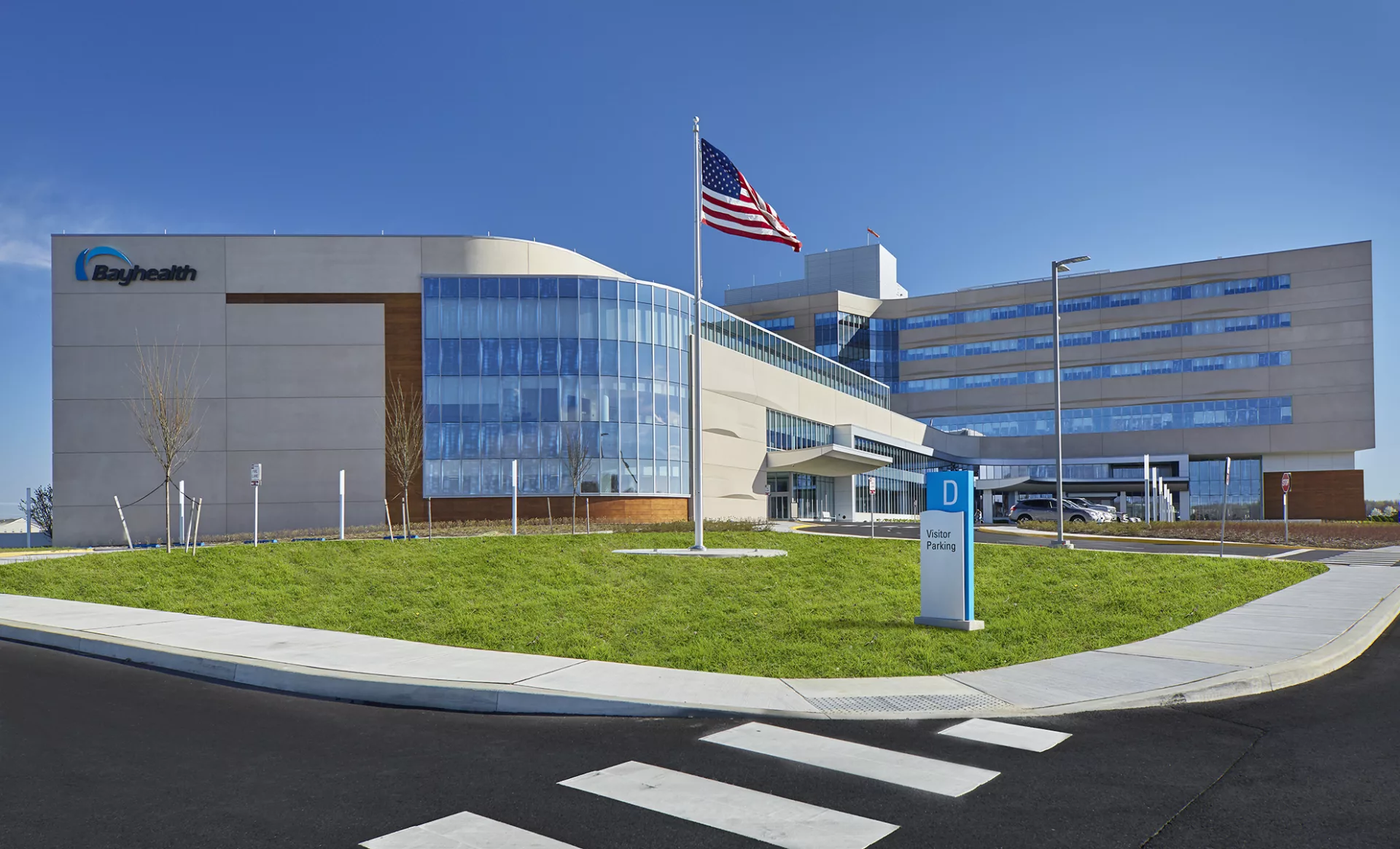 INNOVATIVE CAMPUSES
Bayhealth comprises two hospital campuses, Kent and Sussex, complemented by dozens of primary care and speciality practices as well as a walk-in clinic.
The Bayhealth Sussex Campus is an immense source of pride for the company, a state of the art facility opened in February 2019 to replace the old Milford Memorial Hospital which had served the community for generations.
"We designed an innovative new hospital fully capable of meeting all the community's needs. We approached this in the way we approach everything at Bayhealth – we saw it as an opportunity to create an efficient and cutting-edge full-service hospital," recalls Murphy.
Little did Bayhealth know at the time that the Sussex campus would play such an important role in caring for the community when COVID-19 cases began to surge locally, with the new intensive care unit (ICU) fully equipped and staffed by the very best doctors and nurses.
"The emergency department and ICU, as well as the hospital itself, is larger than the Milford campus was. In all honesty, I'm not sure it could have handled the pandemic anywhere near as well as the new Sussex campus," Murphy says.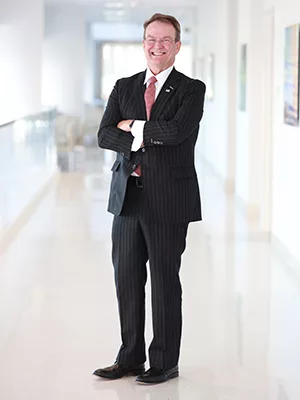 "We had an entire floor of the Sussex campus that wasn't complete when the pandemic hit, so we worked with the state of Delaware to get permission to build that floor out in real time so we could treat more patients."
The Sussex campus was truly a blessing and a lifesaver throughout the pandemic, and has been named as one of the top hospitals in the country when it comes to delivering safe, high-quality care.
Once open, a new command center will integrate patient bed placement among other operational imperatives across both the Kent and Sussex campuses.
The command center will be fully equipped with a hotline for nurses and care teams to call when they need help with getting patients into a bed.
"I'm so proud of the work we are doing at Bayhealth, which we may not have undertaken had it not been for the challenges we were facing. The challenges give us the incentive, but our leaders and team saw the opportunities," Murphy shares.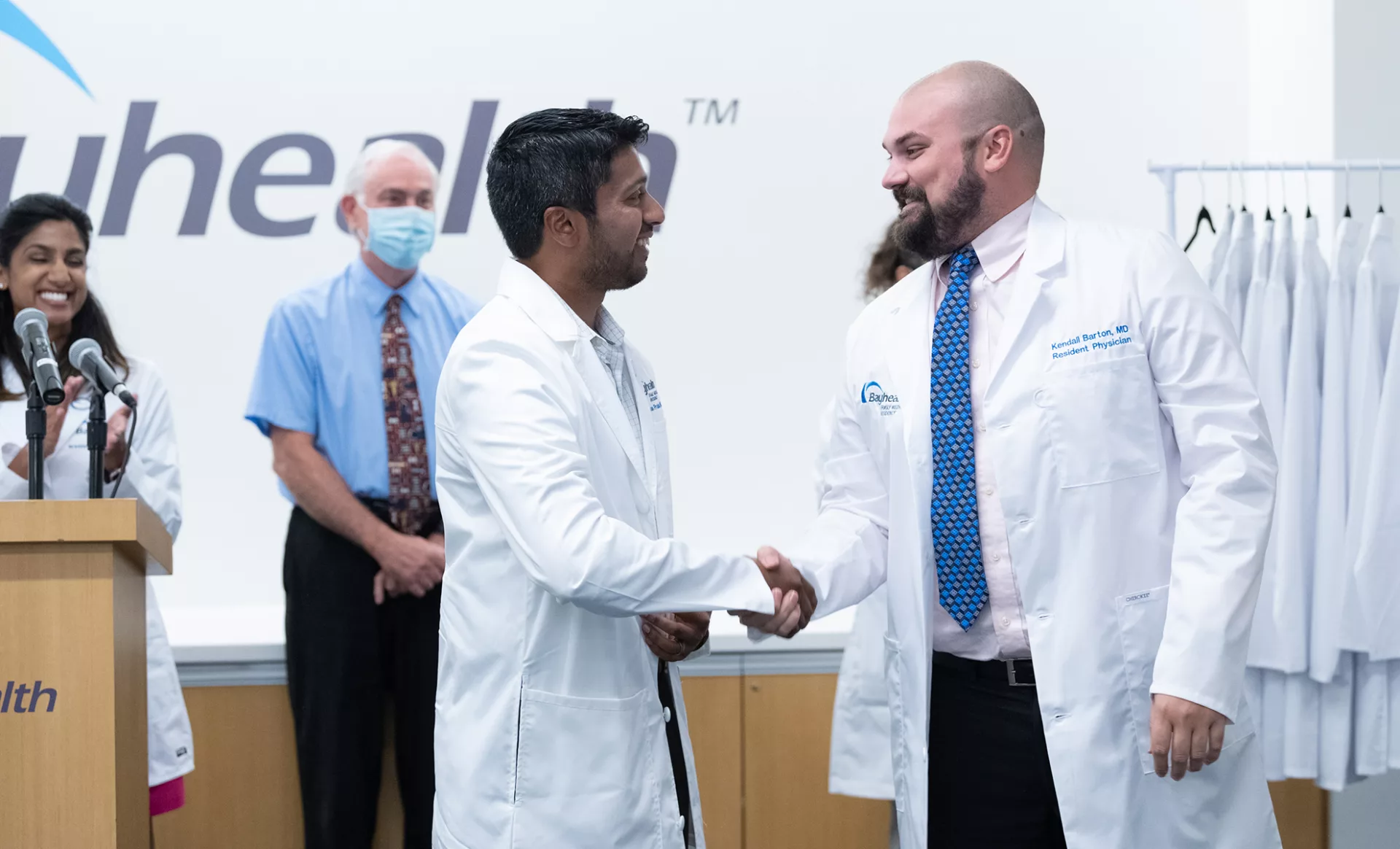 TOTAL CARE
Access to healthcare resources in rural areas can often be scarce and require patients to drive long distances to receive the care they need.
In response, Bayhealth is also preparing to launch a new, innovative approach to delivering care in rural communities with the opening of Bayhealth Total Care in February 2023.
The first of its kind in the community, Bayhealth Total Care is a free-standing emergency and urgent care hybrid facility with diagnostic and imaging capabilities that will make primary and specialty care available closer to home for those who live nearby.
"Innovation is at the heart of Bayhealth Total Care, and it's the project we are most excited about right now," states Murphy proudly.
"We strategically picked a location that is central to three nearby towns, and selected services that we knew residents in those communities needed access to."
Exemplifying the importance of Bayhealth Total Care to the community is a nearby athletics complex, where hundreds of families gather on the weekend during the summer months and throughout the year for soccer games among other sporting events.
As a community sponsor of the complex, Bayhealth learned that when a child is injured at the field, they are often life-flighted via helicopter to a nearby hospital because there's nothing close by.
"As you can imagine, this is a costly way to acquire care and it's not ideal when your child is injured," explains Murphy.
"But as of February 2023, that won't be the case anymore. Children in need of care will be just minutes away from Bayhealth Total Care, which means faster, more efficient care for families.
"Nearly every project in recent years, from the opening of our Sussex campus to Bayhealth Total Care, keeps the needs of patients at the center of our work," he continues.
COMMUNITY INITIATIVES
In another first for the community, Bayhealth recently launched the Graduate Medical Education (GME) program in 2021 to help train and educate the next generation of physicians.
GME will grow over the next few years, ultimately resulting in hundreds of new physicians practicing in communities facing staff shortages.
"I am so proud of the program and of our clinical leaders for not only stepping up to help our next generation of physicians learn and grow, but also finding new ways to bring more physicians to our communities," Murphy says.
Being a regional healthcare leader means understanding and valuing the importance of caring beyond hospital and clinic walls.
Bayhealth's Population Health initiative focuses on clinically integrating community health and wellness into the healthcare delivery system in central and southern Delaware.
"We utilize public health data, our discharge data, a bi-annual community health needs assessment as well as community consumer research to help us stay attuned to the needs of the people we serve," reveals Murphy.
Just this past year, Bayhealth has provided free physicals to school-age children and is providing flu shots throughout the community.
The company is also awaiting the delivery of a new mobile health clinic, fully equipped with exam rooms, hearing booths, and minor lab and diagnostics equipment.
Bayhealth is also the premiere sponsor of 302 Food Rescue, the first ever food rescue program in the US that helps food banks access perishable items and get them into the hands of those who might otherwise go without a healthy meal.
A simple-to-use mobile app will help local restaurants or grocery stores that have perishables for pick up to reach a volunteer driver, who "rescues" the food and brings it to a food bank in real time. Clients will also be able to use the app to request food and find the closest food bank to their home.
The first and only health system to help create this program, Bayhealth will serve as the model for other such programs across the US in the years ahead.
"Addressing the social determinants of health such as lack of access to healthy meals is fundamental to our mission of improving the health of our community one life at a time," Murphy notes.
"We stepped up to make this program possible and knew we had to do something about this lack of access. Nutritious food nourishes our bodies and minds, and plays an important role in keeping people healthy and helping to heal the injured or sick."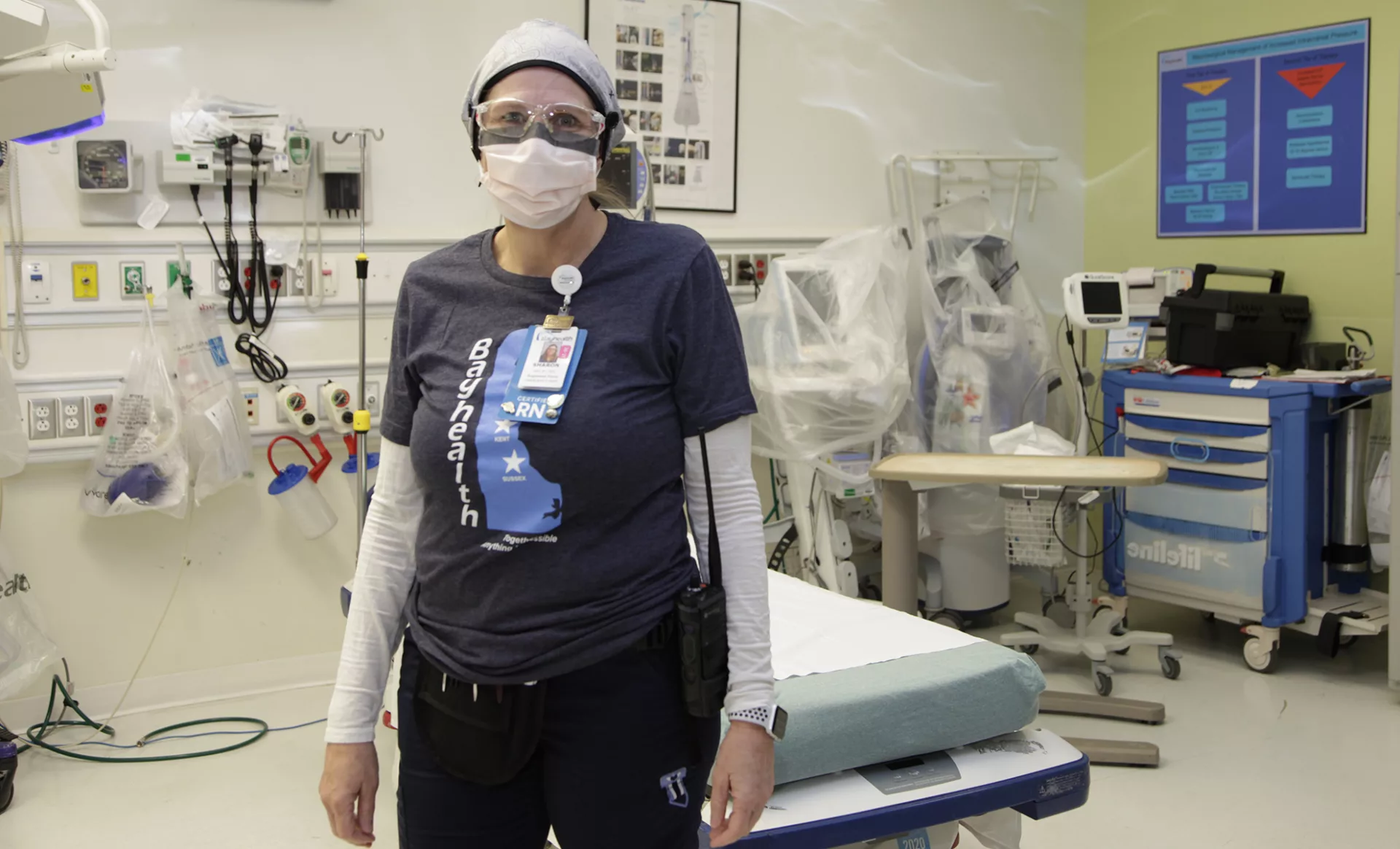 BEST PATIENT EXPERIENCE
In addition to the expansion of Bayhealth's services and programs, the company is committed to creating the best patient experience across all facilities.
"We want the Bayhealth experience to be unique, meaningful, and customized to each person's needs," Murphy tells us.
For example, in partnership with Bayada Home Health, Bayhealth ensures a seamless transition of care from the hospital to the home when a patient is discharged.
This partnership has been in place for many years, and will be grown and expanded in the long term to provide more services.
Bayhealth also partners with PAM Health to provide post-acute hospital care to discharged patients that require rehab services.
"PAM Health and Bayhealth are opening a new PAM facility in Georgetown, Delaware in the coming months, and we are breaking ground on a freestanding PAM facility at our Sussex campus before the end of 2022," Murphy concludes.
BAYHEALTH PARTNERS