The US Virgin Islands in the Caribbean primarily depends on tourism. However, as it seeks to diversify its economy and grow other industries, we take a closer look at mixing business with paradise.
SPOTLIGHT ON ECONOMIC DEVELOPMENT IN THE US VIRGIN ISLANDS
The US Virgin Islands (USVI) is one of the planet's most picturesque places to conduct business. The natural environment has panoramic views, silky beaches, world-class resorts, and oceanside golf courses spanning three large islands – St. Croix, St. John, and St. Thomas – and around 50 small islets and cays.
Over the centuries, the USVI has been ruled by the English, Dutch, French, Spanish, Knights of Malta, and Danes. In the days of the Danish West Indies, before the US purchased the islands in 1917, sugar plantations and other crops such as cotton and indigo were its main revenue. After strict labor laws were introduced, many planters abandoned their estates, causing the population and economy to fall. Numerous natural disasters followed this in the late 1800s, worsening the situation.
However, by 1970, the economy was boosted due to a boom in manufacturing and tourism, which experienced a further increase in the 1990s. New hotels, shops, and restaurants were built to accommodate the influx of people; in turn, this led to more jobs and increased immigration, which saw the population grow. Indeed, since the late 1400s, people have made the USVI their home, which is reflected in its culture, history, and heritage.
Today, almost two million tourists visit the USVI annually; service-oriented industries are the predominant source of economic activity alongside trade, accounting for nearly 60 percent of the country's gross domestic product (GDP). The territory has one of the highest incomes per capita in the Caribbean, thanks in part to the USVI tourism industry.
Top exports for the USVI include jewelry, parts of precious metal, diamonds (worked but not mounted), and petroleum. Many industries depend on tax concessions, and as the USVI is an independent customs territory from the mainland US, it primarily operates as a free port. Furthermore, with a highly productive, available, and trainable workforce, the USVI has a history of industrial and service experience.
Alongside advanced manufacturing, tourism, and hospitality, the economic landscape includes financial services and IT. The USVI also has a Marine Development Initiative with a mission to unify the various marine-related businesses to achieve maximum efficiency of operations. It aims to accomplish the utmost economic impact by supporting every sector in the marine community and new marine infrastructure initiatives.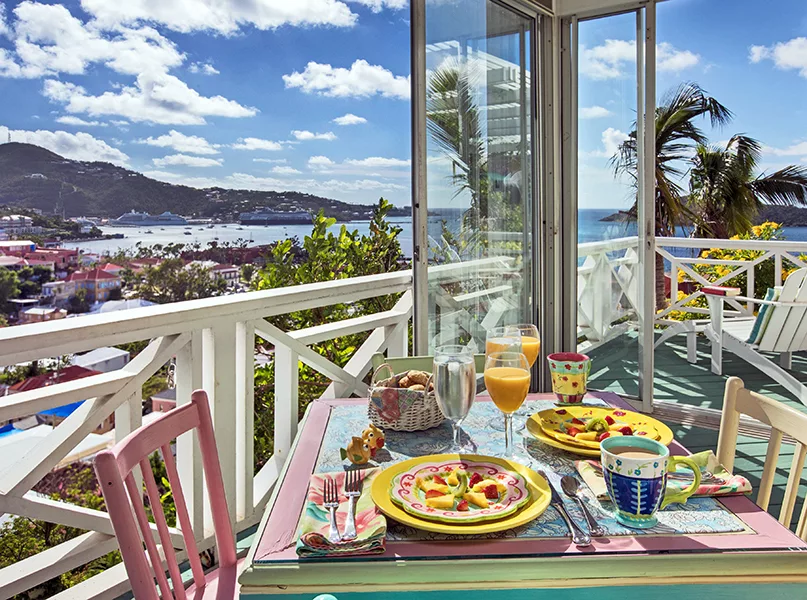 The newest economic addition is the USVI trade zone on St. Croix's south shore, known as the gateway to the world. Tax benefits in the USVI trade zone include up to 20-year exemptions for 90 percent of corporate and personal income tax and 100 percent of customs duties, excise tax, gross receipts, and property tax. The zone boasts over 300 acres of relatively flat greenfield space with electrical, water, sewer, fiber optics, and telephone utilities already on site, alongside deep-water ports and warehouse space directly in the Henry E. Rohlsen Airport area.
Furthermore, there is a high standard of living in a relaxed Caribbean island atmosphere with tropical weather patterns, abundant business investment opportunities, and robust business tax incentives with property protected by US laws and courts. Within US jurisdiction, the USVI is in a unique geographical position to support traditional and emerging industries. Direct flights to New York, Miami, Washington state, and Washington DC provide a landscape for "America's Paradise" to possess a competitive advantage for starting, growing, or relocating companies.
Moreover, although it is an ideal tourist destination, the USVI has even more to offer residents, including an integrated education system, advanced healthcare, abundant recreational activities, a dynamic culture, and myriad business opportunities.
Headquartered in St. Thomas, Virgin Islands Economic Development Authority (USVIEDA) highlights targeted high-growth industry areas. It develops workforce programs to align skilled and unskilled employees with these sectors.
USVIEDA's initiatives include the Enterprise Zone Commission (EZC), created to enable financial development in designated towns and communities that were once economically vibrant and administer the trade zone program. Also housed within USVIEDA is the Economic Development Commission, which administers tax incentives to attract business investment to a broad range of industries and specialized programs for hotel development and entertainment ventures.
In the following decades, USVIEDA wants to target industry sectors such as agribusiness, coastal and ocean resources, health sciences, light manufacturing, professional and technical services, renewable energy, research development, and VI-style tourism.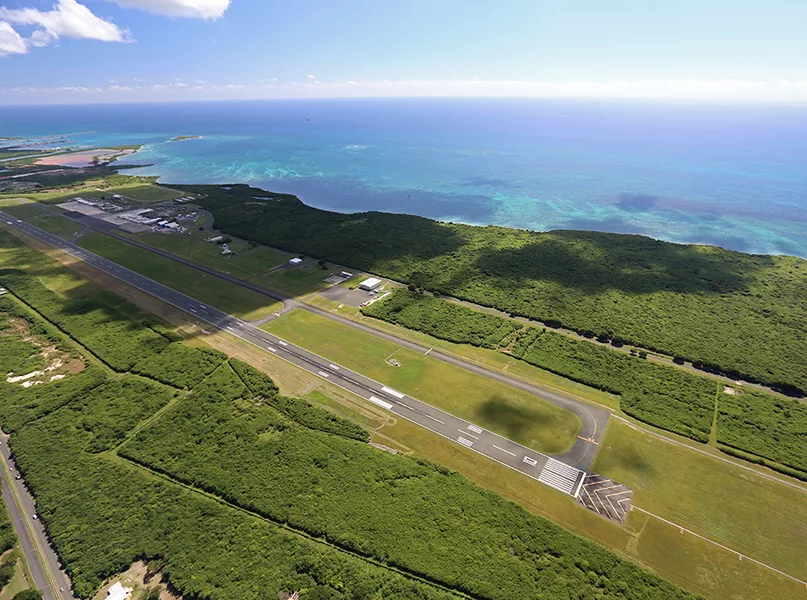 Q&A WITH WAYNE L. BIGGS, JR., CEO, USVIEDA
Can you talk us through the origins of USVIEDA, its inception, and its initial vision?
Wayne L. Biggs, Jr. (WLBJ), CEO: USVIEDA is a semi-autonomous government agency created by legislation in 2001 to bring several government economic development entities under one umbrella to improve efficiencies and effectiveness. This agency takes a holistic approach to economic development to grow the economy, create jobs, generate wealth, and improve the quality of life for the residents of the USVI. It unifies the functions of its four core units to offer tax incentives that foster increased investment in the USVI, financial and technical assistance to help start and grow small businesses, community development tools to revitalize distressed neighborhoods and communities, and affordable commercial space at our industrial parks. In short, USVIEDA offers wraparound services to help our local business community flourish.
What are the key industries in the USVI at the moment?
WLBJ: In 2021, Vision 2040, the territory's 20-year economic development strategy, was released. As a result of that strategy, Vision 2040 identified eight target industry sectors for which USVIEDA is actively seeking investment. These sectors include agribusiness, coastal/ocean resources, health sciences, light manufacturing, professional/tech services, renewable energy, research and development, and VI-style tourism. This community-based initiative, led by USVIEDA, was the first time in the USVI's history that a comprehensive long-term strategy for economic resiliency and prosperity was plotted with the involvement of all facets of the territory's stakeholders—public, private, and non-profit organizations, current residents, Virgin Islanders living abroad, and a range of age groups from young students to senior citizens. A copy of the Vision 2040 Plan can be found here.
What are USVIEDA's biggest challenges, and how do you propose overcoming them?
WLBJ: Some infrastructural improvements are necessary, particularly within the energy sector, to increase reliability and decrease costs. The territory is in the process of actively seeking ways to rely more on alternative forms of energy. In fact, one of the aspirational goals of Vision 2040 is that renewable energy sources will represent 75 percent of total energy consumption by 2040, a significant increase from the one percent they currently represent.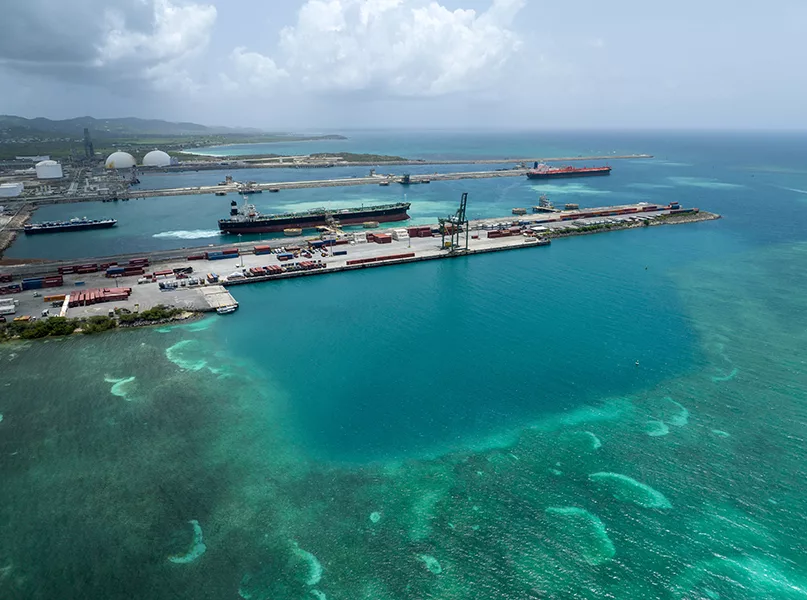 What trends shape and transform the USVI's economic development?
WLBJ: The USVI is a major tourist destination, so tourism remains the main economic driver of the islands. That sector, however, changed a bit during the COVID-19 pandemic when the USVI had banner years that saw an uptick in tourism-related activities since other destinations were closed or under stricter regulations. There was an increase in charter boats that docked in the USVI, and many who had never visited our territory before booked flights here for extended stays in the hotels and with Airbnb, since the cruise lines had essentially ceased operations during that time.
Despite these positive developments in the tourism sector, the USVI is seeking to diversify its economy. Our community expressed a great interest in agriculture and food security during the Vision 2040 research process. There are plans underway through our agency to open agro-processing centers and food incubators to grow the USVI's local consumption and exports of food products. Other areas where the USVI can easily grow are in financial and professional services. In fact, most companies that participate in our Virgin Islands Economic Development Commission (VIEDC) tax incentive program are within that sector.
Our economy, particularly in St. Croix, has the potential to grow in transshipment, light manufacturing and assembly, warehousing, and marine. Two factors make us strategically positioned to excel in these areas, one of which is the permanent Jones Act exemption in this jurisdiction that allows foreign flag vessels to move between ports in the USVI and US. The other factor is the recent designation of a special economic zone — or trade zone — on the south shore of St. Croix, where eligible companies with qualified activities can take advantage of up to 20 years of tax incentives. All these factors, coupled with our proximity to key markets, give the USVI the advantage to potentially become a logistical and transshipment hub of goods throughout the Caribbean and North, Central, and South America.
What does the USVI offer its residents or anyone considering relocating their business? Is there anything you would like to highlight or promote?
WLBJ: USVIEDA administers a mix of attractive tax incentive programs sanctioned by the US government to businesses that want to start, expand, or relocate their operations to the USVI. Under our VIEDC tax incentive program, participants can receive a 90 percent reduction in their corporate and personal income taxes and pay only one percent in customs duties for up to 20 years in St. Thomas or St. John or up to 30 years in St. Croix. They can also seek to extend these tax incentives should they meet program requirements. Our newest tool, the South Shore Trade Zone Program (SSTZP), offers similar incentives for 20 years to encourage more light manufacturing and assembly, transshipment, and other industrial activities in a specific zone of St. Croix that includes a 10,000 foot (ft) runway airport, 30ft port draft seaports, and over 300 acres of green space for development. However, SSTZP completely exempts participants from customs duties. Other pluses of doing business in the USVI are the "Made in the USA" label that can be placed on manufactured products and assembled items based on the value added in the manufacturing or assembly process and the permanent Jones Act exemption.
As a US jurisdiction, the USVI also participates in federally-funded programs, like the State Small Business Credit Initiative (SSBCI) program, which offers collateral support and loan guarantees to eligible local businesses that may want to buy equipment, construct space, expand operations, or otherwise improve their organization. This year, the USVI was awarded over $57 million in SSBCI funding to assist local businesses.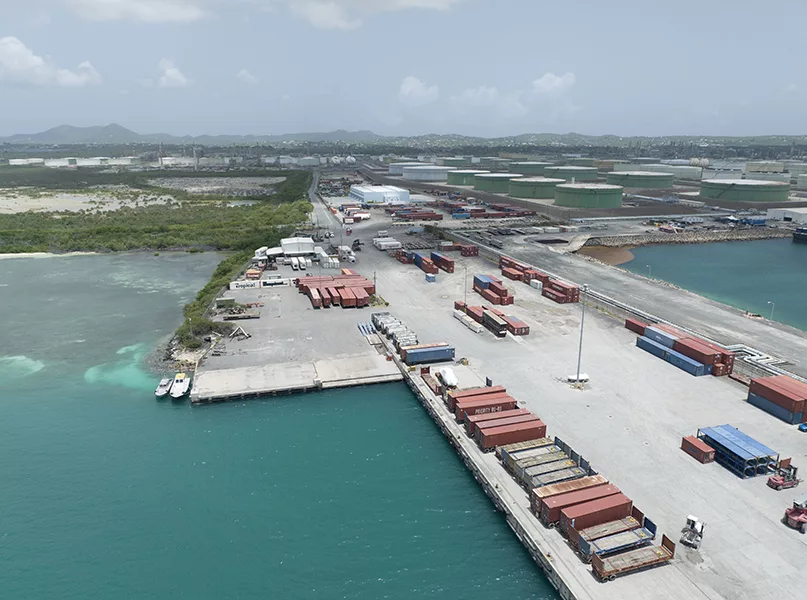 How do you see USVIEDA developing over the next five years?
WLBJ: Over the next five years, I envision USVIEDA shaping and executing more economic development strategies by seeking to meet the community's needs. This can be accomplished through partnerships with public and private entities, seeking more grant funding to implement significant projects in our neighborhoods and towns, or enhancing our industrial parks, particularly at our St. Croix facility, which is in the South Shore Trade Zone and has ample green space. On the financing side, USVIEDA may be able to assist with larger-scale projects because of the SSBCI program, and we have recently ventured into a new arena by administering gap financing to first-time homebuyers. As always, we will continue to assess if our resources are being optimally used to fulfill our mandate of fostering a more resilient economy in the USVI.
What are the goals and priorities of USVIEDA, and what strategies will you employ to facilitate or implement them?
WLBJ: The overarching strategy for economic development in the Territory is Vision 2040. USVIEDA is also currently formulating strategies for foreign direct investment (FDI) and the trade zone, using Vision 2040 as a guide. Therefore, USVIEDA's focus will be on executing the goals of Vision 2040 and the strategies for FDI and trade to increase investment in the USVI in the eight above-mentioned target industries. We will leverage our attractive tax incentives, business-friendly environment, and infrastructural assets to promote the USVI as a premier destination for commerce.