A recent start-up phenomenon, we explore how DeathTech is being deployed to simplify funeral operations, and find new and innovative ways for the bereaved to honor loved ones.
TREND REPORT: THE RISE OF DEATHTECH
Technology permeates every aspect of our lives; therefore, it makes sense that it would help with the emotional and traumatic experience of death. The deathcare industry is rapidly changing with the advent of the relatively new death technology (DeathTech) sector. Start-ups are introducing digital tools which allow mourners to deal with the deceased's affairs in new and sustainable ways.
Plans and processes surrounding the passing of a loved one can be complex and anxiety-inducing, but companies are seeking to alleviate concerns with artificial intelligence (AI). Death, like so many other industries, has adapted to the internet – Walmart even sells discounted caskets online.
Categories for digital deathcare include AI-powered will-building tools, online memories, legal solutions for end-of-life procedures, and the cremation process which can involve eco-friendly options and creative ways of storing the ashes. There are also options for all types of sustainable burials, and a range of programs for building funeral services to suit specific budgets and tastes.
PlotBox, a cloud-based death care management solution, is among the many DeathTech companies growing in popularity. It offers cemetery mapping, uniquely integrating two previously separate functions – software and mapping. It shows locations, utilizing high-resolution drone imagery, with plot references linked to records on a database. It has been called the 'Google Maps of cemeteries' for its detailed satellite plotting function.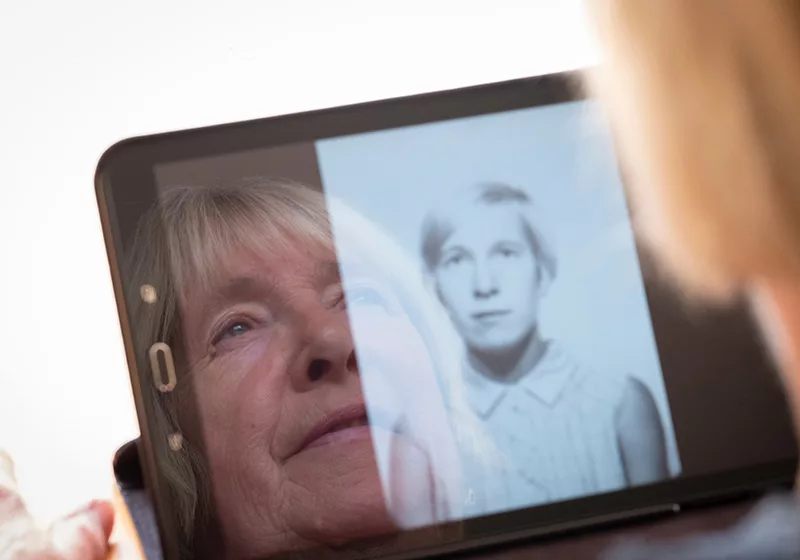 There are companies for every aspect of death and funeral procedures from 3D printed urns, which are replicas of a loved one's favourite possession or place, to digital footprints, which saves all the deceased's media for friends and family to share while keeping it safe. Meanwhile, Death Tech start-up, Cake, provides a full suite of end-of-life products from estate planning to online memorial page creation tools.
Driven by a need for efficiency, technology aids the organization of affairs, and is keeping up with personalization demands. For consumers who want to pre-plan their passing, some funeral planning companies feature a checklist guide for death preparation, while others enable the management of digital assets.
Another reason the digital deathcare industry is gaining traction is due to cost, since funeral expenses are one of the largest costs incurred in a lifetime. One of the newer business ideas is a register, similar to a wedding gift registry, that allows customers to list preferences for a memorable send-off, or commemoration options, thereby, sharing the financial burden among friends and family.
As it moves from traditional to technical, the deathcare industry continues to increase its presence online. The DeathTech sector has experienced significant growth in the past few years with a current value of over $120 billion; it is estimated that it has created around 178,000 jobs in 2022 alone. As a sector, it will keep evolving as people look for more pragmatic and innovative services to ease them into the inevitable.