In conversation with Dave Crothall, CEO of Xanitos, we learn how the company is driven by leadership, dedication and having an impact on patient care.
THE AID TO SAVING LIVES
As the healthcare industry in the US adjusts to the impacts of the COVID-19 pandemic, what becomes clear is the great significance of the on-the-ground workforce which maintains streamlined operations.
As a specialist healthcare cleaning company, Xanitos helps save lives by partnering with over 100 medical centers across 23 states.
The US healthcare management sector was placed under tremendous pressure during the COVID-19 pandemic. Throughout this period, healthcare partners utilized their leadership and service mindset as they expertly balanced the standardization required for regulatory preparedness with the customized needs of each hospital.
Due to the specialized skillset possessed by Xanitos, the company has upheld its position as a leader in continuously providing the highest levels of service and infection prevention within the environmental services field.
CEO of Xanitos, Dave Crothall, comments: "With a laser focus on reducing costs and increasing revenues, healthcare organizations need partners in non-core services to effectively reduce costs, whilst maintaining a high quality of care that avoids future expenses."
From a wider business perspective, COVID-19 put considerable strain on companies that served business and industry clients, as well as corporate and higher education clients.
Consequently, revenues serving these industries were negatively impacted, which risked affecting various healthcare clients. Fortunately, Xanitos' healthcare partners were insulated from many of the knock-on effects impacting other industries.
"Our organization remained at the ready as we adjusted to client needs, responded to unique requests and stepped up in every way possible," observes Dave.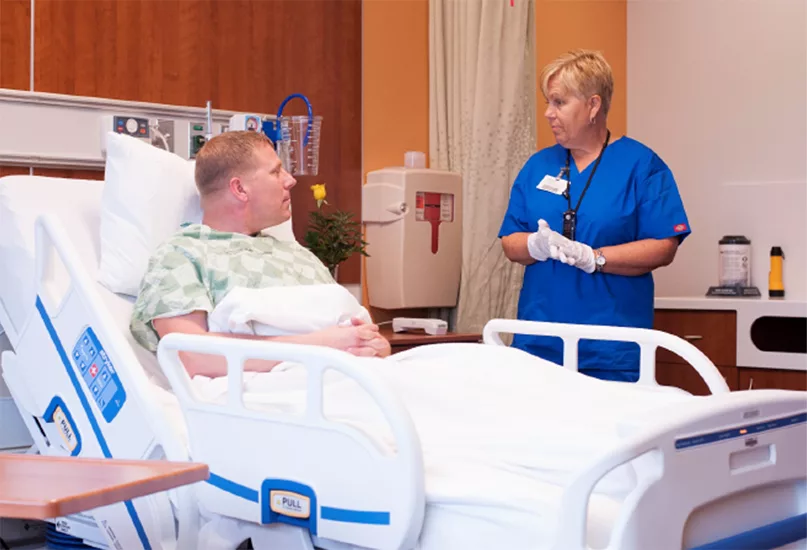 HELPING SAVE LIVES
Quite simply, Xanitos helps save lives. Its dedicated team members make up a specialist healthcare cleaning company that is an onsite environmental services leader. The specialized services offered by Xanitos include hospital housekeeping, as well as ambulatory cleaning services, patient transport, linen distribution, linen processing, patient observation, and support service staffing.
As a service-based company, Dave tells us how people are at the heart of its business.
"While we utilize a number of vendors in purchasing supplies, equipment and software, we follow a similar philosophy of respect, alignment, service and communication to ensure our vendor relationships are mutually beneficial, well-tenured and in support of our mission to save lives."
Xanitos seeks out experts in their field who can oversee and implement the best practices possible, whilst customizing its services to the specific needs of the hospital. Subsequently, the company has a great appreciation for the multitude of vendors that ensure the smooth running of services.
VALUABLE INVESTMENTS
Xanitos meticulously selects its business partners to ensure that capital investments are allocated effectively. A noteworthy example is the company's acquisition of Legion Building Services (Legion), which provides differentiated outpatient ambulatory cleaning services. This service facilitates diversification of its cleaning services and is a vital part of Xanitos' strategy to become a healthcare cleaning specialist beyond acute care facilities to serve the entire continuum of care.
Consequently, Dave stresses the importance of cleaning services such as Legion.
"Through Legion, healthcare organizations will realize standardized operations, regulatory readiness, best in industry staffing and education, cost savings, and a true partner in saving lives under the umbrella of one healthcare cleaning specialist.
"Given the fragmentation of the outpatient cleaning space today, which is primarily serviced by local commercial janitorial companies, Xanitos is seeing considerable interest in our value proposition with Legion."
Xanitos also invests in both hardware and software R&D internally, as seen by the Xanitos Room Optimization (XRO) System which involves a team cleaning process in combination with a patented vacuum system. This initiative has made a meaningful difference in creating a safer patient environment and demonstrates Xanitos' efforts to continuously prioritize patient safety and patient experience metrics.
Xanitos works hard to balance the importance of innovative vendor partners, who can support its mission to save lives, and investments in its frontline team members who are the driving force in delivering services to its hospitals across the country. In response to this, Xanitos has made a concerted effort to streamline the employee experience with investments in software that improves payroll, time management, recruiting and education sectors.
"These systems, while valuable and an integral part of Xanitos' own recruiting and education programs, are designed to supplement and streamline, but not replace employee acquisition, retention and career development programs."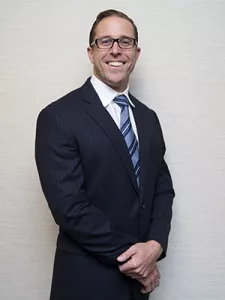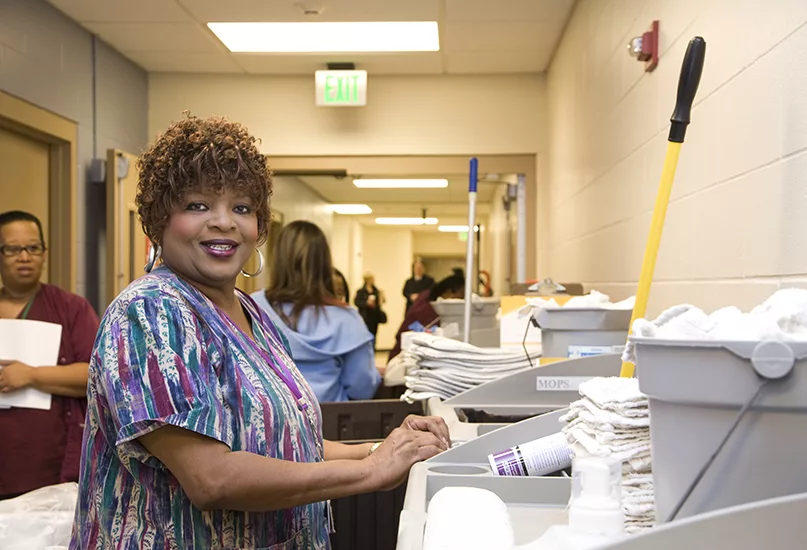 TRAINING AN EFFICIENT LABOR FORCE
Xanitos' main focus is to create a proactive and efficient workforce. With this priority, the company invests in employee experience programs, mentorship and workshop events to attract, retain and grow the most effective hospitality employees. Each of these initiatives are meant to provide the skills and tools for frontline teams to be successful as well as engaged.
This strategy has proved successful in the tightened labor market, as Xanitos' industry-leading recruitment team has consistently and programmatically improved staffing levels. In more than one instance, they have observed staffing levels at 60 percent or lower and leveraged their recruiting resources to raise levels to over 90 percent within the first 90 days.
Xanitos' recruiting methods are recognized across the industry and have been requested by hospital partners to assist in recruitment across support services. Currently, the company is also being leveraged to support its clinical partners and relieve nurse staffing challenges by providing patient observation assistants.
For anyone who observes Xanitos' culture, it's obvious there is a clear focus to promote from within, as the company strongly believes that the best way to recruit is to retain.
"Our approach? Grow our people with a particular focus on frontline hourly team members and frontline managers. This growth is supported by a variety of training programs, online learning systems, mentorship, and tuition reimbursement programs at select facilities."
To further its employees' expertise, Xanitos is proud to deliver education programs for both frontline team members and managers. The programs are led by the National Director of Education and Safety, Kelly Griswold, who alongside the education team, has created a multitude of programs to support the initial and ongoing success of the frontline team members and managers.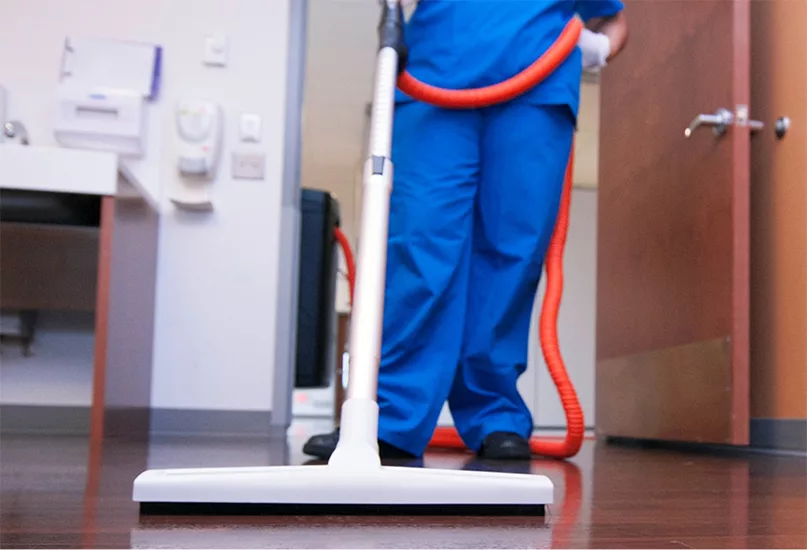 A PATHWAY TO LEADERSHIP
Xanitos comprises a diverse workforce, with over 70 percent being non-white and 60 percent of the team identifying as female. Furthermore, Xanitos has created a management roadmap, which has proven successful in growing the leadership team at Xanitos, with a predominant number of managers being women.
Dave explains: "The fundamental concept behind the roadmap is the idea that all of us require a sponsor or advocate to pull us up. Promotions can be intimidating to pursue and the promotion from frontline associate to manager is perhaps the largest jump a leader can take.
"However, an aspiring, high performing frontline team member is often the best recruit. They are familiar with our business, know the culture of the organization, have shown an ability to work hard and by taking on a promotion, have the determination and courage necessary to be a leader."
In just two years, the company's management turnover has reduced by 65 percent and frontline turnover by 25 percent, much of which can be attributed to a combination of investments in developing frontline workers to managers.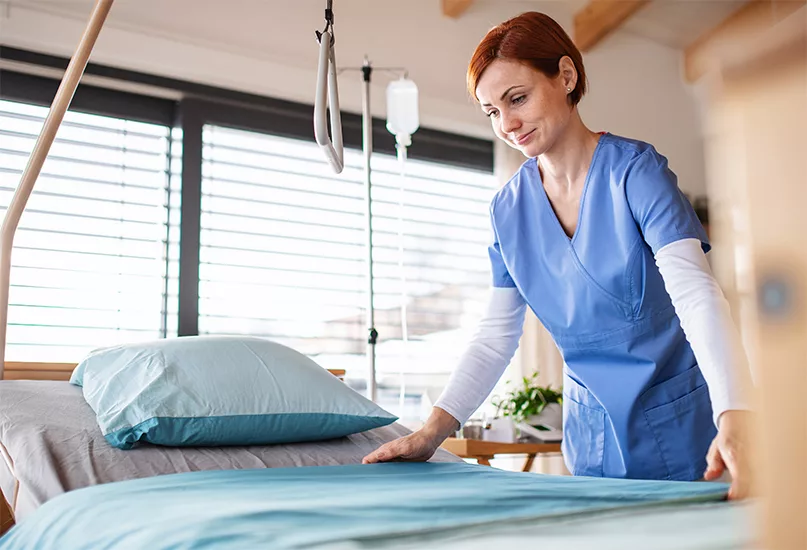 GOING THE EXTRA MILE
When speaking to Dave, it's clear how passionate he is about Xanitos' main mission to help save lives.
"Ultimately, the more lives we help save, the greater our organization's financial success. This is not the case with big box contractors who generate more profit through purchasing than they do in providing service.
"Xanitos' alignment of mission and specialization guides every resource allocation decision, fuels the innovations we seek out and design, the programs we create, the leaders we select, and the culture we have created.
"It allows us to be nimble, look around the corner for future risk and opportunity, and be ready to serve our healthcare partner needs, no matter the ask," he concludes.