Fostering a sense of family and community, Roper St. Francis Healthcare delivers quality care that prioritizes convenience. Kevin Hoak, Chief Operating Officer, lifts the lid on the company culture and plans for growth across the Tri-County area.
LOOKING AFTER THE LOWCOUNTRY
Hospitals are bricks and mortar, but it's the people on the inside that make them what they are."
With an expansive footprint encompassing the Tri-County area of South Carolina (SC), Roper St. Francis Healthcare (Roper St. Francis) stands out as an historic, trusted care provider defined by its values and community-centric culture.
Leading with a steadfast value commitment to offering convenient, high value and clinically integrated care to the Lowcountry region, the opening words of Roper St. Francis's Chief Operating Officer (COO) and Senior Vice President, Kevin Hoak, encapsulate the ethos that best defines the organization as one that cares for its people – both externally, and internally.
"We have been a trusted source of healthcare over the past 100 years for folks in this region," Hoak continues.
As the only non-profit, independently run healthcare system in the Lowcountry, Roper St. Francis encompasses an extensive selection of assets across the Berkeley, Charleston and Dorchester counties, employing over 6,000 individuals within its many sites.
The majority of these assets are in Charleston County, including three hospitals and several physician sites. Elsewhere, Roper St. Francis's newest facility is located in Berkeley, where the organization broke new ground by opening the first hospital to offer services in that county in 45 years. The latter is a site of continued development with upcoming plans for further expansion.
"We provide the most convenient care in the Lowcountry across all those sites of care. Our goal is that we want our patients to be able to go anywhere in our system and receive great care as conveniently as possible," Hoak outlines.
In addition to the care provided internally, Roper St. Francis upholds a commitment to being an employer of choice, as an organization that looks after its own and thereby fosters an organic company culture that makes all the difference. This has been reflected by its three-year consecutive status as one of the '150 Best Places to Work in Healthcare', as ranked by Modern Healthcare magazine.
A CULTURE OF CARE
A key factor in making Roper St. Francis both an employer and healthcare provider of choice, is the culture of care that flourishes naturally throughout the organization.
"Our people are the ones that make it special by how they care for our patients," Hoak affirms. "But they also create the wonderful culture that we have across Roper St. Francis, from our physician engagement to all the clinicians, nurses and anyone else who works within our walls."
Working in small, tight-knit communities such as Charleston, Roper St. Francis channels a spirit of community both within its operations and how they relate externally to their surroundings, taking care of each member of staff, patients, their family members and neighbors with a familial mindset.
"We have a wonderful culture and that starts from within – there's no way to force it or duplicate it, it's just something that has occurred over time and all we can do as leaders is foster it," he says.
"We continue to nurture that culture and try to be engaged with all of our employees and physicians. When you're with Roper St. Francis, we look at you as family."
Although a continual mindset that has always defined Roper St. Francis's method of operation, this rose to the fore particularly during the COVID-19 pandemic, when the organization proved itself as a critical touchstone for the Lowcountry communities.
"The community looked to us and our knowledge for updates and what to do to try to keep themselves safe. I think we did a great job by continually providing them with information regarding what we knew at that given moment for the disease," Hoak shares.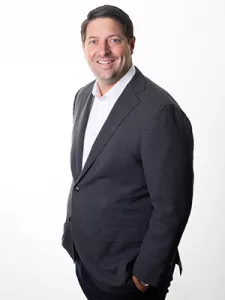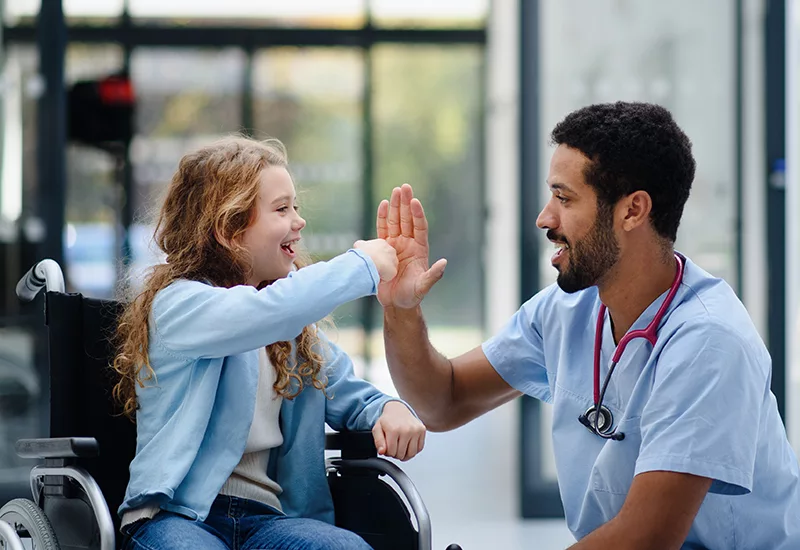 FOLLOWING A CAREER OF CARING
Hoak's own career path reflects a personal passion for hospital management, administration and the multi-faceted aspects of working in healthcare organizations, having held positions at Virginia Hospital Center in Arlington, VA; HCA at Presbyterian Saint Luke's Hospital in Denver; and at Saints Mary and Elizabeth Medical Center in Chicago.
"I have always been interested in healthcare and all its different elements, including the clinical, and non-clinical administration functions," he comments.
In his current role as both Senior Vice President and COO at Roper St. Francis, Hoak oversees all clinical and operational strategies, including managing partnerships with key constituents.
"It has been a rich career trajectory that has exposed me to the many different elements of working in hospitals. Now that I find myself down here in Charleston, I am extremely excited by all the work that we're doing moving forward."
A key part of this direction is the strategic plan that was devised in 2022. This entails major developments organization-wide, including a $1 billion investment into the upcoming relocation of Roper St. Francis's primary facility, the Roper Hospital, an expansion of Berkely Hospital, and the implementation of a system master plan designed to optimize operations and streamline inter-regional communication across the sites.
A PLAN OF STRATEGY
An integral component of the strategy plan was moderinizing various technological improvements that are being implemented to heighten convenience and efficiency throughout the system.
"When we rolled out our 2030 strategic plan, one of our initiatives was to modernize technology," he says.
A major initiative in this regard came in 2022, when Roper St. Francis converted to the Epic cloud system to streamline communication across its many hospitals and ambulatory sites. In addition, the organization implemented the human resources (HR), finance and planning system, Workday, to optimize the back-office management.
"Epic was an easy choice for us since it was a better solution to deliver care to our patients. The previous EHR we had in place – the ambulatory or the physician office sites, was different from our hospital sites. As a result, you couldn't see everything depending on where you were in that patient's journey," he elaborates.
Through Epic, Roper St. Francis now benefits from a single patient record system, meaning that every individual's healthcare journey is easily accessible at any location.
"Effectively, this allows us to provide safer care to individuals, while also delivering higher value since we can assure that we now see lab or imaging results from our different sites of care, so we aren't running extra tests in case we weren't aware of those results, whereas before we may not have seen them.
"It's a major advantage from a patient, quality, and value standpoint."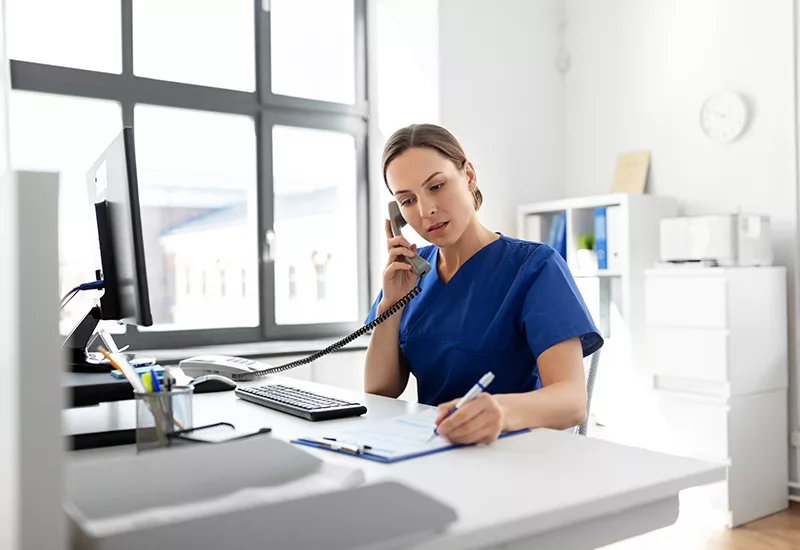 CARE AND CONVENIENCE
Another critical area of optimization made possible by advancements in technology, entirely geared towards the all-important value of convenience, is Roper St. Francis's Hospital at Home program.
"We're really excited about Hospital at Home – especially because of the technology that we have and how it will develop to help monitor our patients. We have a great leader, Troy Powell (Vice President of Continuing Care) who has spearheaded that program and really has been a champion internally to us, but also externally throughout the state," Hoak tells us.
To date, the program has delivered numerous reports of patient satisfaction and rewarding stories from those who have participated. Primarily, such feedback centers on the convenience and comfort of being delivered care in a familiar environment, free from the hazards of a hospital setting where patients may suffer the impacts of being in unfamiliar surroundings, for instance falling over, or the distress of being distanced from their personal support systems.
Another hugely attractive aspect of Hospital at Home, is its ability to free up beds at Roper St. Francis facilities for those who do require treatment in hospital. This is becoming an ever more prescient concern, as the population across Charleston continues to grow.
"We think Hospital at Home has a definite spot in our portfolio moving forward," he continues. "We don't want patients to be waiting in our Emergency Departments (EDs), we want them to get into a bed if needed. "If we can free up some more beds by having them enrolled in Hospital at Home, then that's a great thing."
Ultimately, Hospital at Home returns to Roper St. Francis's goal of delivering convenient, patient-centric care.
"In our minds, we want patients to be able to receive the majority of their care near where they live or work. Of course, you may need to travel further for tertiary or quaternary level care if you have a unique disease or require a certain procedure, but for the everyday type of medical treatments or care, it's our vision that you should receive that in your community," Hoak observes.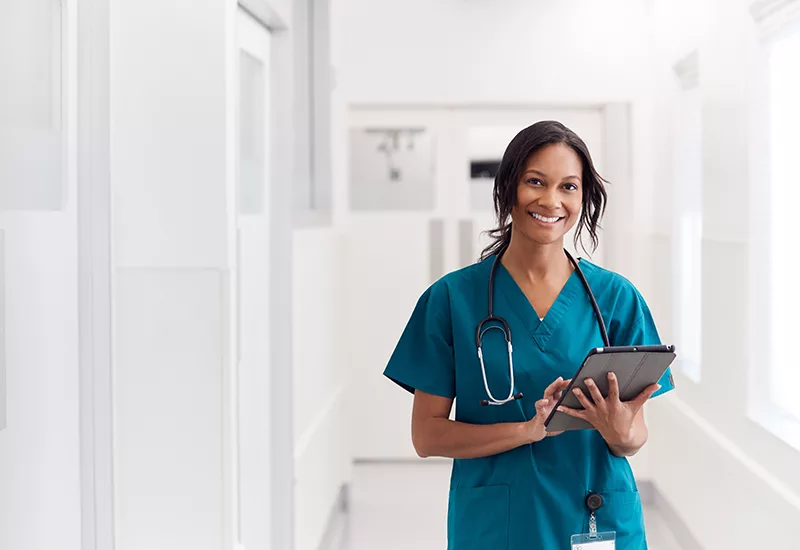 BREAKING NEW GROUND
A healthcare provider of ambition, Roper St. Francis is currently involved in three major projects, including the launch of a new ambulatory hub in Summerville and the aforementioned expansion of the Berkeley facility. However, its most significant undertaking, announced in 2022, concerns the $1 billion relocation of the Roper Hospital.
"Currently, our main hospital, which is our tertiary and quaternary facility and the hub of our system, is located down at the very tip of the peninsula in Charleston," Hoak explains. Roper Hospital's current location complicates the need for expansion and carrying out important updates. Consequently, after exploring several avenues and analyzing patient demand, the decision was made to entirely relocate the facility.
"We are going to build a brand new medical campus for Roper Hospital located between Interstates 26 and 526 in North Charleston," he shares excitedly. "It's going to be a brand new $1 billion state of the art project that will allow more people to access Roper St. Francis care across the Tri-County area."
Currently in the planning phase, construction is due to get underway in the near future.
"We're really excited for that project, and I think the community is as well."
Catering to an ever-growing family of patients in line with escalating population levels across the Lowcountry, Roper St. Francis is rising to meet the challenge, expanding its reach while adhering to ever-evolving technological advances.
"We're continuing this journey in delivering our core value commitments of providing convenient, high value, and clinically integrated care, and our precedence for doing so is in the name of patient satisfaction and quality. We're extremely excited where Roper St. Francis is going in the future," Hoak concludes.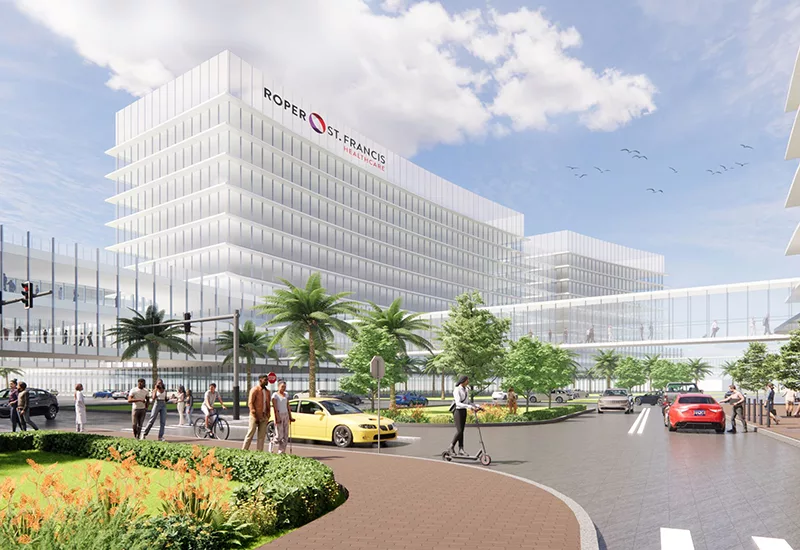 ROPER ST. FRANCIS HEALTHCARE PARTNERS