Taking action, being the solution, and growing better together, Southwest Electric Co. has been a leading power partner for over 75 years. President, Jeff Weingarten, discusses the importance of agility and aspirations of growth.
MODERN LIFE, UNINTERRUPTED
The world is evolving, and we are powering its progress."
These modern times are in a state of flux, as recent decades have witnessed a tectonic shift underlying our changing industrial landscape and how it is powered – whether in the global transition to renewable energies, or the electrification drive that is redefining the automotive sector.
An established power partner for over 75 years, Southwest Electric Co. (Southwest Electric), is an enterprise located within this dynamic nexus, fueled by the pursuit of action, an unrelenting search for solutions, and the desire for collective growth centered on the greater good.
"There is so much opportunity driven by the needs of the country. The electrical grid infrastructure needs to be serviced or redone due to the age of the existing equipment. Electric vehicles (EVs) and renewables are driving growth and change, and there's an increased need for more oil and gas production," continues Southwest Electric's President, Jeff Weingarten.
As a company whose remit spans many of these evolving fields, Southwest Electric operates out of six facilities to support customers across the world that operate in a myriad of industries, including utilities, renewables, data mining, oil and gas, and many more.
"Our ability to assist so many different types of businesses puts us in a unique position. Instead of focusing on impacting one specific cause, we can contribute to multiple initiatives that affect our communities," Weingarten surmises.
Whether aiding utility customers in the supply of power and water, facilitating the wind and solar farms that generate renewable energy, or supporting a host of manufacturing operations, Southwest Electric lives by its all-encompassing and steadfast mission of 'helping people live life without interruption'.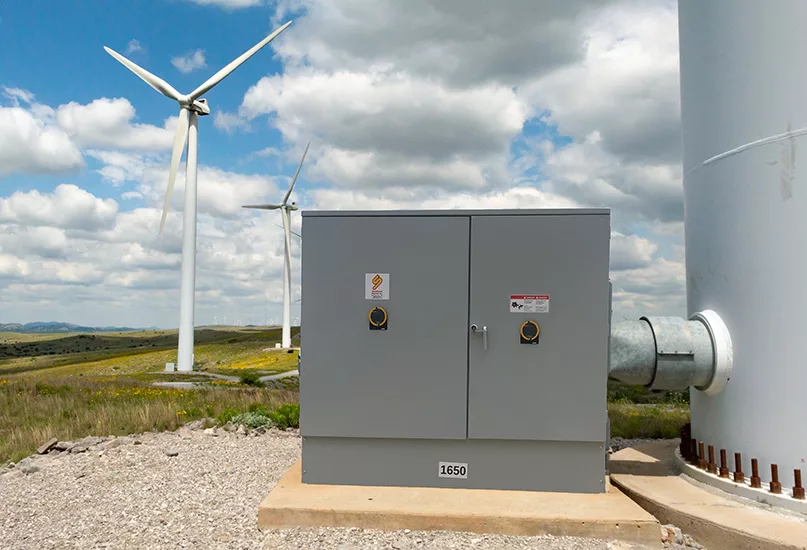 A NEW AGE
Regardless of its field of operation, Southwest Electric has continued to distill the spirit of agility, remaining astute and flexible to ever-shifting customer demands and keeping its finger firmly on the pulse of some of North America's most exciting fields of industry.
This is reflected by the company's own trajectory, following its humble origins as a motor repair service company in 1946 that gradually blossomed into the multi-faceted products and services provider it is today.
"I like to say that we can support the customer beginning at the substation outside of the industrial facility, along the distribution line all the way down to the motor on a piece of equipment, and everything electrical in between," says Weingarten.
This entails key specialties in building custom switchgear, servicing and rebuilding motors, field services, and manufacturing most types of distribution transformers. The latter in particular has proven a fruitful area of activity for Southwest Electric in recent years.
"The transformer industry is in tremendous upheaval due to the extensive need to upgrade the power grids," he elaborates. "There's not enough manufacturing capacity out there to support all the new initiatives being driven by green energy, EVs, and general development."
In response, Southwest Electric has developed a utility-style transformer that helps meet that demand in bringing power to communities. This has been met with a positive market response, resulting in a contract with a major utility provider in the Midwest.
This is just one example of the dedicated and esteemed roster of clients that the company has amassed over its 75+ years of operation, acting as a trusted and proven partner in power.
"We are lucky to have such an extensive, influential list of customers," states Weingarten.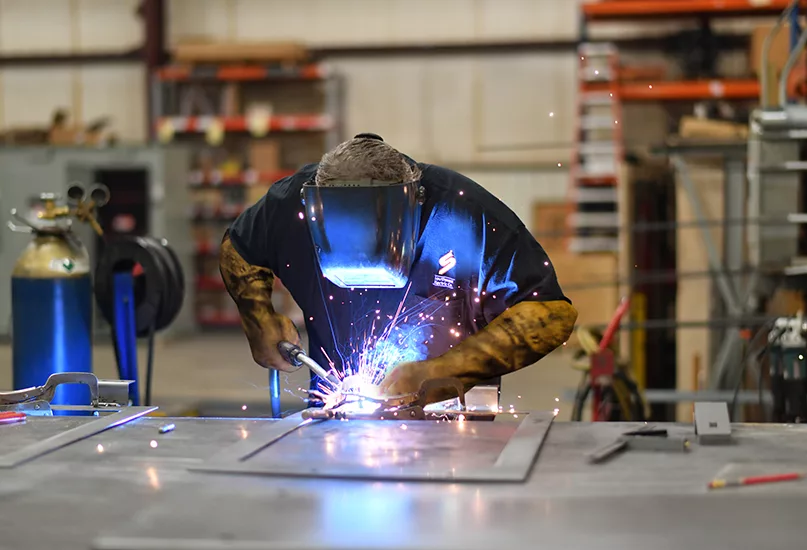 THE POWER OF UNITY
Despite the constant theme of embracing change that guides Southwest Electric in its endeavors, there is a common thread of unity that binds the team behind the enterprise, centered on a steadfast value commitment.
"Our company runs on three fundamental core values: take action, be the solution, and grow better together. Exemplifying these values has led to our success," Weingarten shares.
"We developed our core values as a management team, and we've worked hard to cascade their meaning throughout the organization. We all share the same purpose and direction, and that unity is impactful."
As President, Weingarten himself maintains an active involvement with all staff, regardless of the project they are managing. In this role, he leverages extensive expertise within manufacturing and associated services within the energy and utilities space, following a career launched in the electric motor division of General Motors, before transitioning to the transformer industry with a 27-year tenure at ABB, Inc.
"Since coming to Southwest Electric, I have worked to use my many years of experience to help mentor the team on how to drive the level of achievement we are looking for. If they are successful, Southwest Electric is successful," he tells us.
Within this, each member of staff is made aware of their individual responsibility in shaping and supporting the overall direction of the business.
"From tactical day-to-day management to ensure our customers are satisfied to the strategic development of processes, products, and services, the staff works as a team and pulls in the support needed to reach their goals. We have continued to develop this group of people to get the best leaders we can to drive this business into the next few years and beyond," Weingarten shares proudly.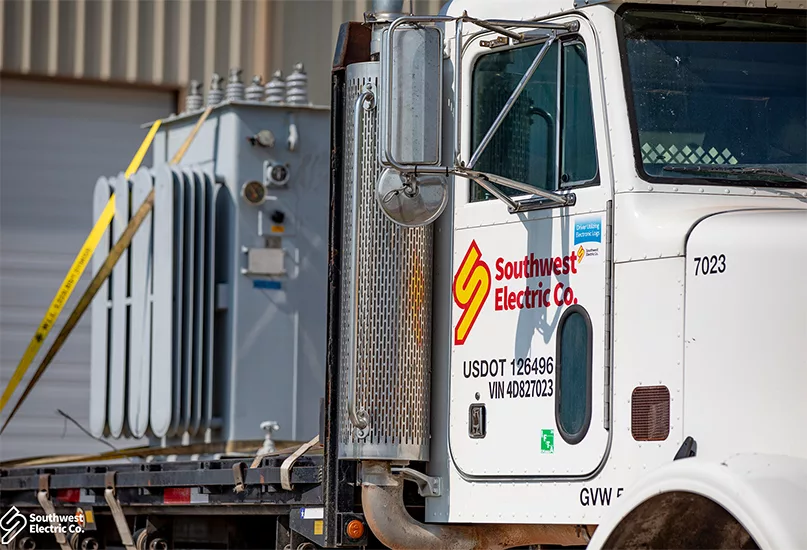 THE ULTIMATE PARTNER
In delivering customer satisfaction, it is Southwest Electric's adaptability that makes all the difference in answering market needs with truly customized solutions.
"We pride ourselves on being as flexible as possible," affirms Weingarten. "We follow the key drivers of the market and pivot to meet our customers' needs."
A major example of this market responsiveness is Southwest Electric's focus on the supply of equipment and services for the burgeoning power growth needs of the electrical grid infrastructure and renewable energy sector.
Answering the demand, Southwest Electric is on hand with solutions tailored to each customer through bespoke, non-standardized products built to varying needs. This customized approach stands as a key differentiator in the market.
"We either directly service or manufacture a product, or we can contract for something that we might not do directly. Our goal is to be a one-stop shop for our customers," he continues.
"We can match existing electrical equipment line-ups, design products within a tight facility footprint, and more. We've even helped build a mobile substation when the customer needed to be able to move its power source."
Supporting this technical agility and engineering prowess is the backbone of continual investment across Southwest Electric's businesses, ensuring that they remain on a journey of constant improvement towards greater efficiency – whether in their machinery or people processes.
In the last five years in particular, this has comprised significant investment in manufacturing automation, with the integration of automated winding and insulation cutting operations, thereby improving both the management of materials utilized and the overall quality of Southwest Electric's transformer product. This runs adjacent to continued investment in equipment and infrastructure within its field services and repair operations.
"We have also invested in automated steel cutting equipment in our switchgear operations to make that process more efficient and flexible," adds Weingarten.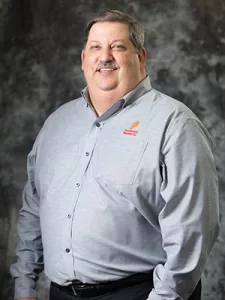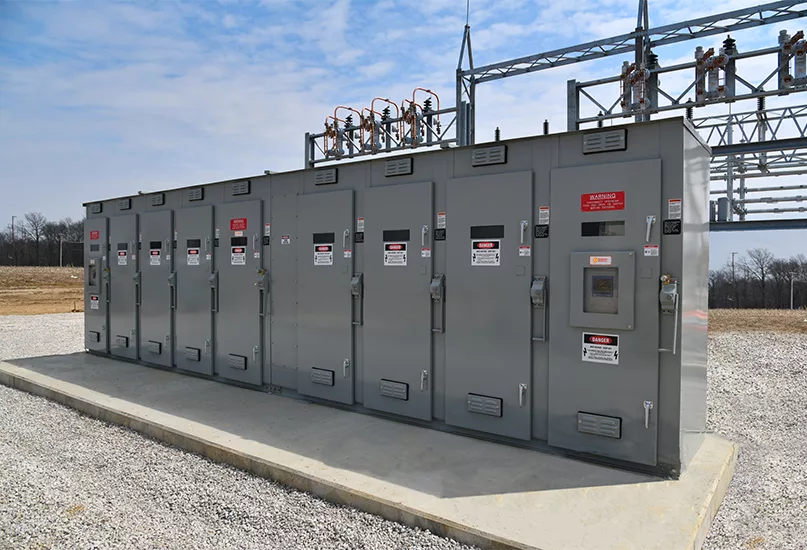 GOING FOR GROWTH
As Southwest Electric pursues an ambitious trajectory of growth, it continues to invest in its own sustainability and longevity through the recruitment of new talent.
"One of the biggest investments we have made is in people," says Weingarten. "We haven't just brought in people to fill holes. We have looked to upgrade the talent in the organization and improve the bench strength of the team for the long haul."
By doing so, Southwest Electric equips itself with the tools needed to satiate its appetite for growth.
"We continually put targets in front of each business that focus on the number one priority we have – growth."
The past two years alone have paid witness to significant growth as part of Southwest Electric's five year strategic plan, fueled by product, service and market diversification, as well as the company's unwavering ability to respond to the customer's needs.
"Our expectation is that we continue to look for ways to make more growth happen," concludes Weingarten. "One of the big priorities is driven by how we have grown so fast over the last couple of years. We need to make sure we understand how to operate at these higher volume levels with the new equipment and processes that we continue to implement while confirming the resourcing levels are in place and stable."
By going for growth while remaining responsive to these changing times, Southwest Electric will continue to support the power that keeps our modern world turning.
"It motivates us to know we are making a difference."