Sharp Grossmont Hospital combines state of the art equipment with a community-centric outlook. As Senior Vice President and Market CEO of Sharp HealthCare Regional Hospitals, Scott Evans discusses redressing healthcare inequity in San Diego County.
INTRODUCTION
In the beating heart of the American southwest and California's second-most populous county, Sharp Grossmont Hospital (SGH) stands as the largest healthcare facility in the East County region of San Diego.
"We are a full-service hospital and have one of the nation's most technologically advanced emergency departments (ED)," opens Scott Evans, Senior Vice President, and Market CEO of Sharp HealthCare Regional Hospitals, which includes SGH.
SGH is just one of the hospital facilities under the umbrella of San Diego's leading healthcare provider, Sharp HealthCare (Sharp). SGH is one of three hospitals that make up the company's Sharp HealthCare Regional Hospitals group, which also includes the Sharp Chula Vista Medical Center and Sharp Coronado hospitals.
"Sharp is responsible for the health care of roughly a third of all San Diegans. In a city of three million people, that means we're taking care of about one million of them," Evans continues. For SGH, this translates to the busiest single-site ED in San Diego County.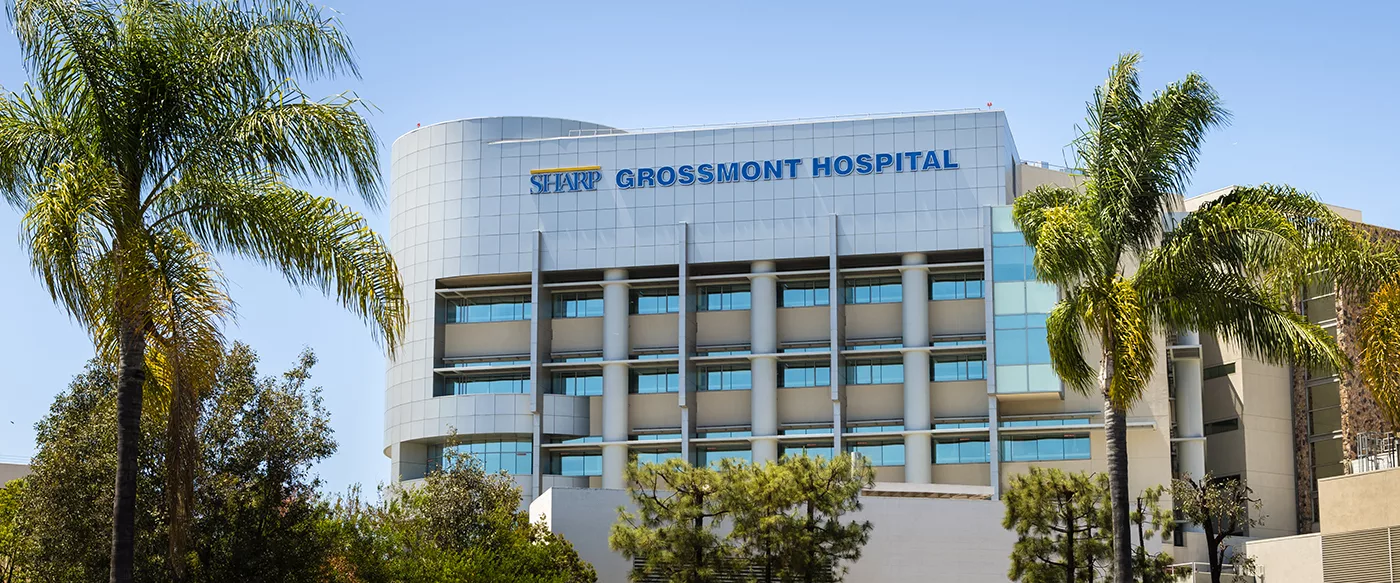 STAYING SHARP
SGH is well-reputed as a center for health care excellence. The hospital prides itself on its accreditations in hospice, home infusion, inpatient rehab, sleep disorders, radiation oncology, breast cancer and its geriatric ED. SGH's specialties include the Burr Heart & Vascular Center, David and Donna Long Cancer Center, Sharp Grossmont Hospital for Women and Newborns, Sharp HospiceCare, and the Sharp Grossmont Hospital Neurosciences Center.
The latter is a source of great excitement to all at SGH. Due to be unveiled in 2024, the new Neurosciences Center is set to be a "game-changer" for the region, providing state of the art care for patients that have historically had to travel out of the county for advanced treatment.
"Patients with serious neurological conditions typically require integrated, specialized treatment, so comprehensive care in one place will make a life-changing difference in their journey," explains Evans.
As evidenced by the advanced imaging technology due to be incorporated in the upcoming Neurosciences Center, SGH embraces technological innovation to enable better, well-informed decision making in care. Across the hospital's facilities, robotic platforms are used in several cases to deliver care, while invaluable analytics are gathered at the Sharp Insight Center.
"We developed a dedicated space on the main floor of the hospital where real-time data is tracked by a team of data and analytical specialists. Real-time data means decisions can be made instantaneously, rather than looking in the rear-view mirror the next day to determine what went wrong and what we should have done," he elaborates.
Armed with this information, SGH is well-equipped to avoid readmissions, whilst on-demand dashboards allow staff to determine the levels and quality of care being provided to each patient, thereby improving their overall experience.
This emphasis on data-driven decision-making is a theme common to both SGH's operations and Evans' own interests in the healthcare field, developed during the early stages of his career whilst training as a critical care pharmacist.
"I found myself becoming drawn to analyzing data and wanting to make improvements from a research perspective," he recalls. A pursuit of administrative roles ensued as a means to effect outcomes on a greater scale, with Evans transitioning from pharmacy to CEO of Keck Hospital at the University of Southern California (USC) and USC Norris Cancer Hospital, before finding his way to SGH in 2015.
"I honestly never imagined a career outside of health care. This is certainly my calling," he shares.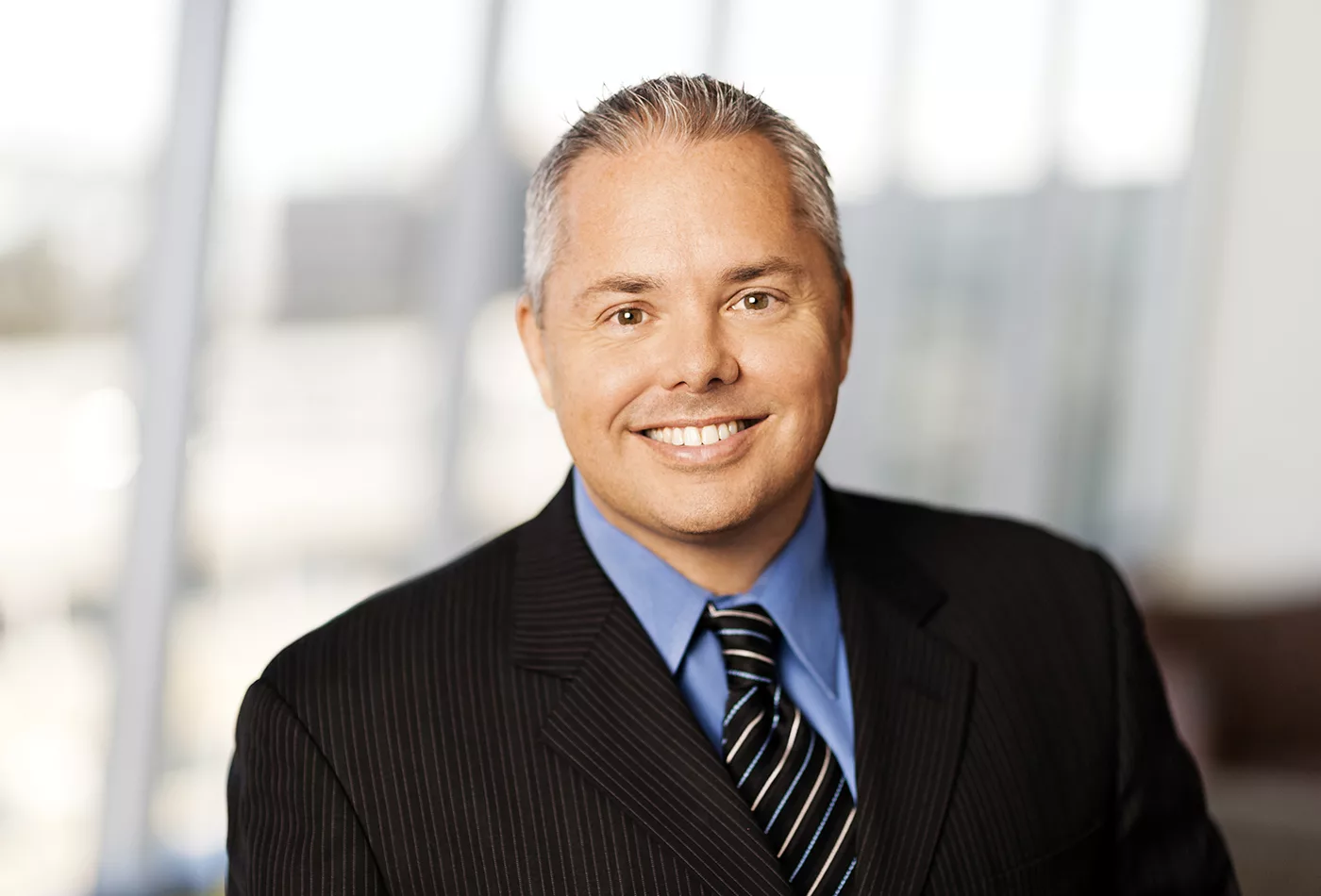 We have one of the nation's most technologically advanced and busiest emergency departments"

Scott Evans, Senior Vice President and Market CEO, Sharp HealthCare
Regional Hospitals
ADDRESSING INEQUITY
Throughout the care it provides and within the company itself, both SGH and the wider Sharp group are committed to redressing inequalities in healthcare – whether that be by fostering a diverse and inclusive working environment or delivering care to underserved communities.
"We follow this concept called The Sharp Experience where we target the highest level of performance across our three key constituencies – our employees, our physicians, and our patients. By doing so, we have built the best place to work, practice medicine, and receive care," outlines Evans.
SGH prides itself on nurturing a sense of community within its own team, and the diverse communities that it serves. With a workforce representing myriad different ages, cultures, ethnicities, and career stages, managers and employees at SGH undergo rigorous training programs to ensure that all are thriving within a culturally respectful and sensitive environment founded on a good combination of both social and emotional intelligence.
"This began with self-reflection as to how we can make all our employees sensitive to others that are working here, in order to properly integrate everyone and form our own community that is also representative of the community that we service," he says, referencing San Diego County itself as a "huge mixing pot of cultures with unique health care needs."
Such training, which most recently has included an in-depth education on the nuances and developments of the LGBTQI+ community, proves essential in heightening understanding from both an employee and patient perspective.
In terms of the delivery of and access to healthcare, Evans, and by extension SGH, recognize that the playing field is far from level. Health inequities prevail that disrupt the even and universal distribution of health care for a host of different reasons.
"We don't believe that a certain segment of the population avoids something like a breast cancer screening because they don't want to be healthy," Evans says. "We believe that there are other factors that stop something like that from happening. These are the social determinants of health, whether it be racial biases, or a distrust in healthcare professionals."
In redressing the balance, Evans returns to the importance of gathering critical analytical information.
"We actively work on this and target specific populations using data."
To help further this accessible vision of health, SGH's Hospital at Home project is also instrumental in delivering quality, necessary care to a patient's doorstep.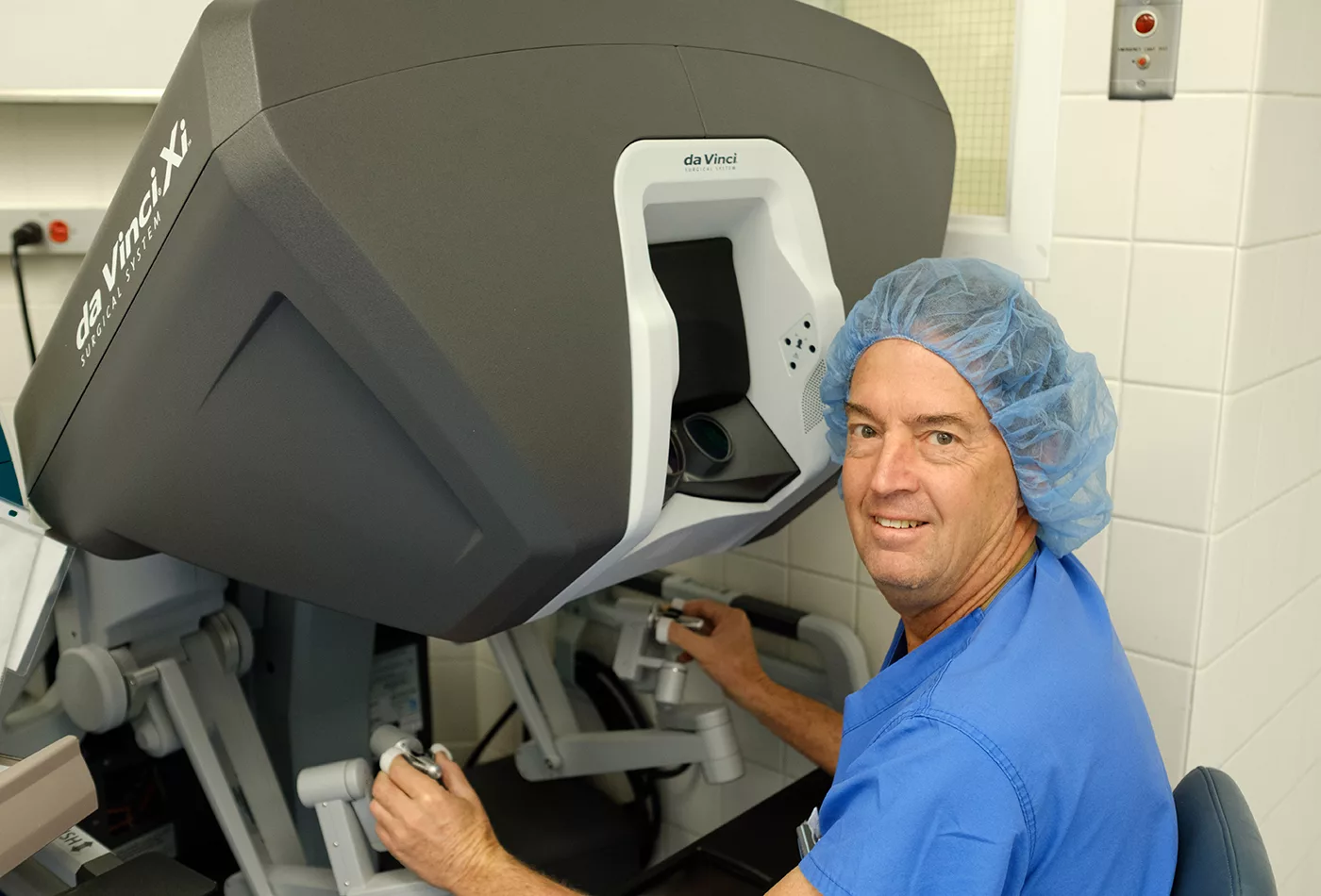 COVID-19 RESPONSE
Arguably the greatest evidence of SGH's commitment to addressing healthcare inequities can be found in its actions during the COVID-19 pandemic.
During this time, the regional Sharp system worked closely in collaboration with the Department of Public Health in order to have the biggest impact amongst its vast audience across San Diego County.
"When COVID-19 hit us, the first priority was of course how to absorb COVID-19 patients and care for them when, at any given time, we would have several hundred in our care as we were still continuing to learn about the disease. At one point, COVID-19 patients equalled about half of the patients in our care," says Evans.
When vaccines were finally developed, he recalls that time as akin to, "a light at the end of a very long tunnel," with SGH poised to react accordingly.
"Once the vaccine became available, we set up a network of clinics in underserved areas – everywhere from north inland San Diego County through East County, and down to our South Bay, which borders Mexico. These areas had high populations of at-risk patients. We carefully created a synchronized network strategy for administering the vaccine," he explains.
During this time, SGH was alert to how underserved the Latinx community were in terms of getting vaccinated, whether for lack of access, or for personal beliefs and various other reasons.
"Just by looking at data on a map, you could see that the closer you got to Mexico, the fewer people were vaccinated. In response, we launched a vaccine mega-clinic with the ability to serve thousands of patients a day.
"We switched the paradigm, and that's what we aim to do."
Although we have now moved from a pandemic to an endemic reality, SGH's efforts in this area have not slowed.
"We're also developing strategies for how to identify and address patients who were avoiding certain care during COVID-19, and how we can help them now."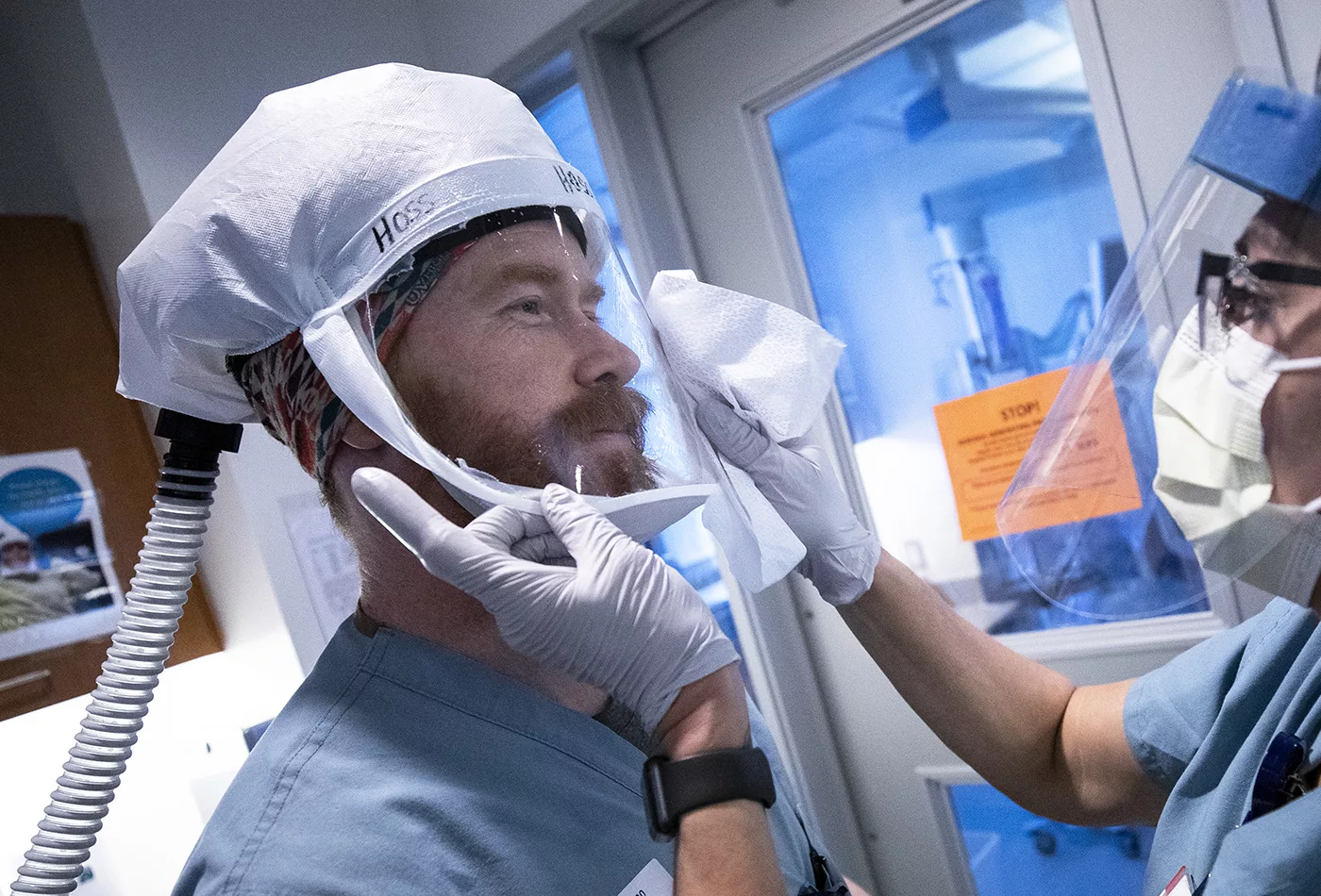 TAKING CARE OF THE FUTURE
Evans outlines SGH's goals for the years ahead as part of the strategy comprised within its status as a '7-Pillar Organization'.
"We set goals in each of those Pillars, including mortality and readmissions in the Quality Pillar, and reduction in hospital-acquired events in the Safety Pillar," he says. While the continued rollout of Hospital at Home addresses the Safety Pillar by reducing hospital-acquired events, SGH continues to maintain a strong focus on the Community Pillar.
Indeed, the hospital will keep its finger firmly on the pulse of San Diego County's needs, as it prepares to undergo a community needs assessment to identify any further areas of inequity.
"We actively focus our system on righting health care inequities and actually making a data-driven difference that we will be able to see when compared to similar populations in the region," comments Evans.
"In addition to the large focus that we maintain on diversity, equity and inclusion within our own team at SGH, we're concentrating those efforts within our patient population and the overall community."