"We pride ourselves on being the top supplier of used and surplus telecommunications equipment." Carter Kramer, President of CellSite Solutions, discusses the company's provision of quality products and services across the US telecoms space.
INTRODUCTION
I was first introduced to the telecommunications industry in 2007 when I was hired by an entrepreneur to start a telecommunications construction services company. I was immediately drawn to the fast pace and vast opportunities within the sector."
The words of Carter Kramer, President of CellSite Solutions, highlight the promising reality behind the telecoms space in the US at present.
"The current market conditions are very exciting," he tells us. "There are many large initiatives that will provide work for several years to come in the areas of network densification, Fiber-to-the-Tower (FTTT), rural broadband, and hardened back up power at existing sites. These are all projects that CellSite Solutions works on directly."
In a broad sense, CellSite Solutions provides products and services that relate to the construction of macro infrastructure necessary to support wireless, fiber optic, and other utility service connections. Made up of several business segments, including Civil Construction, Electrical, HVAC/Mechanical, Craning and Logistics, Inside Plant and Outside Plant, CellSite Solutions is a leader in the used equipment, products and full life cycle services in the telecoms sector.
CellSite Solutions' services include shipping and warehousing, installation, maintenance, and decommissioning. With over 20 years of combined experience in the telecommunications industry, CellSite Solutions are supremely equipped to handle jobs from a single site installation to multi-regional deployment.
"We are able to manage projects that involve new, used, or refurbished equipment," Kramer informs us. "We pride ourselves on being the top supplier of used and surplus telecommunications equipment, and a turnkey solution for all customer installation, decommissioning, and logistical needs."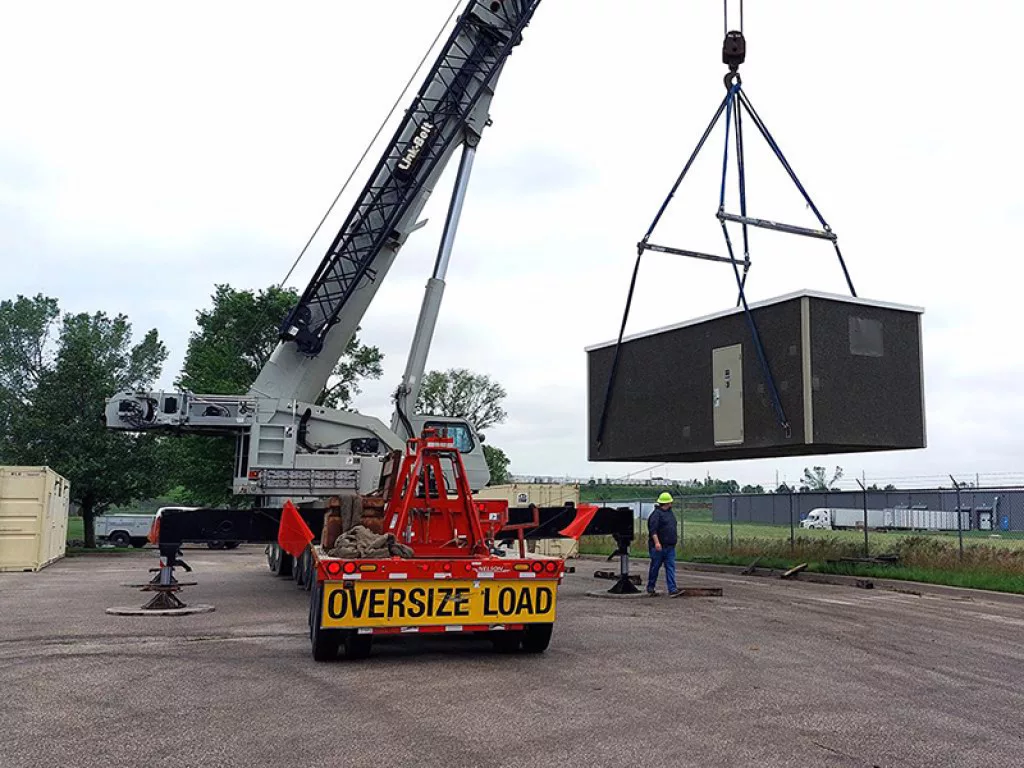 INSTALLATIONS AND DECOMMISSIONING
The telecommunication industry is more complex than ever. Telecommunication sites call for many different factors and require comprehensive installation, much of which clients cannot handle in-house, and this is especially true if they require swift service.
CellSite Solutions' professional installation experts offer telecom shelter installation and site commissioning services, which range from civil work, shelter tie-downs, generator pads, and trenching conduits, to crane offloads, shelter stoops, compound fencing, grounding rings, power connectivity, and weed barriers.
As for decommissioning, CellSite Solutions' services cover cell tower removal, communication shelter removal, asset disposal, site remediation, light and antenna removal, asset tracking, R2 standards for responsible recycling, internal equipment removal, as well as battery disposal.
These kinds of decommissioning processes are important for multiple reasons. Firstly, if the site is no longer functioning, removing the site improves the environment for the community who live around it. With a full-scale telecom site remediation process, CellSite brings the land back to working condition so it can be used for alternative building purposes.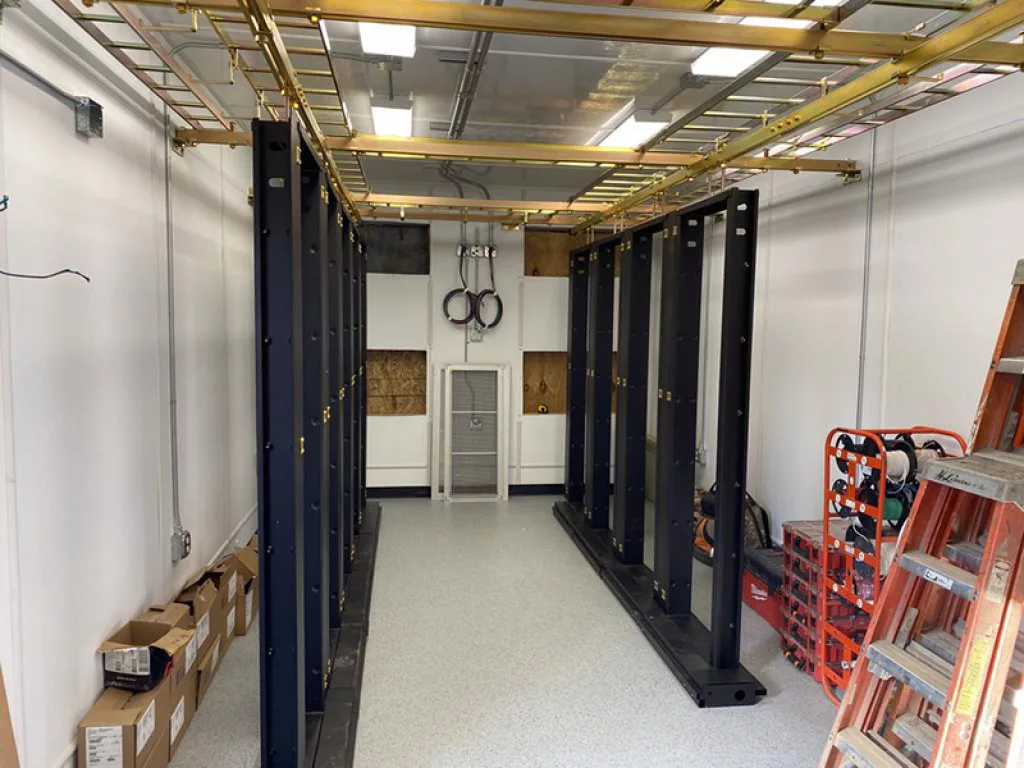 PROJECTS AND PARTNERSHIPS
What makes CellSite Solutions really stand out is the high level of professionalism found in its hard-working and experienced workforce. Carrying their industry knowledge and expertise into the fore of every project, CellSite Solutions' specialists provide the company's clients with world-class services backed and exemplified by a proven track record of every project they have undertaken.
"CellSite Solutions recently moved in to a 190,000 square-foot facility in Cedar Rapids, Iowa, which is going to greatly increase efficiencies, as well as allow us to provide more services such as warehousing and distribution to our portfolio," Kramer informs us. "These kinds of projects would not be what they were without both our staff and vendor relationships."
According to Kramer, these relationships are key to providing CellSite Solutions' clients with the best experience and results possible.
"Understanding the goals of our team members and working together to build a road map to achieve those goals is our highest priority," he continues. "When we are working with key vendors, our goal is to work closely with them to ensure we are providing our clients with the most viable options for their needs."
On top of this, CellSite Solutions ensures that its company operations work alongside surrounding projects and sites, as well as those in need.
"Our company and our team are heavily active in the community," Kramer tells us proudly. "We contribute to over 20 non-profit organizations annually, both financially and by volunteering man-power and services."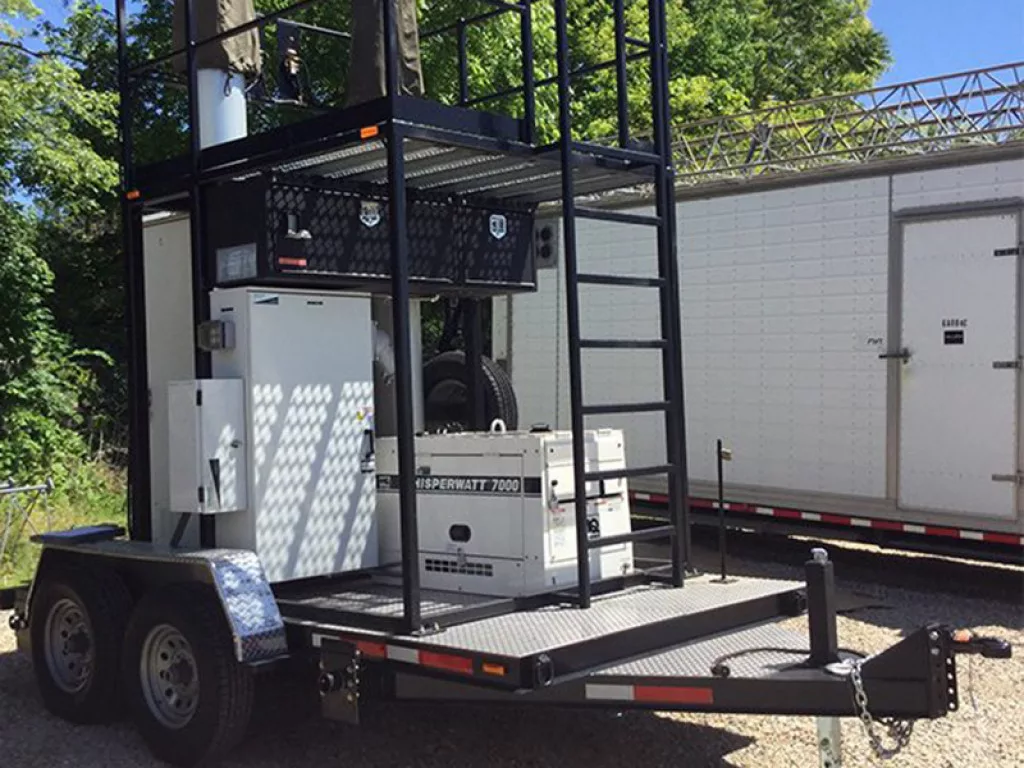 2021 AND BEYOND
Within the evolving telecoms space, CellSite Solutions is poised for another year of strong growth in 2021. With the notion of growth in mind, the company is setting its focus on adding to each segment of its business and has opened over 20 new positions to aid this. This year will also see CellSite Solutions settle into its new Cedar Rapids facility, allowing the company to utilize the larger space to further improve all areas of the business.