On the leading edge of technology, Andrew Green, CEO of Parkway Products, talks us through North America's premier injection molder
INTRODUCTION
"One key attribute of Parkway is that we have the ability to bring technologies together to solve complex challenges."
Andrew Green is the CEO of Parkway Products (Parkway), whose reputation as a premier supplier of complete molded process technology solutions has remained unsurpassed.
The pathway to Parkway's success began in 1946, and today the company is a leader in five niche process technologies, namely high-performance polymer molding, machined plastic solutions, magnesium thixomolding, thermoset composite molding, and thermoplastic injection molding.
Parkway thus provides a single source for precision molded products to customers that require both high performance and advanced materials.
"Offering an array of molding technologies is what truly sets Parkway apart," Green says. "For firms that require traditional injection molded components, or more advanced solutions that provide thermal stability, complex designs, or chemical and frictional resistance, Parkway is the only supplier they need."
Parkway has established thermoplastic injection molding as one of its core flagship technologies, having first entered the industry in the 1950s. The company injection molds a number of polymers in all colors, shapes and sizes, ranging from polypropylene to high-performance ultra polymers such as Torlon® and PEEK™, to provide a lightweight alternative to metal whilst maintaining metallic characteristics such as high heat and chemical resistance, and lack of friction and wear.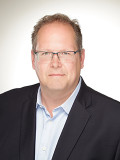 ADDED VALUE
Only a handful of suppliers in North America can provide magnesium thixomolding, and Parkway employs experts who were pioneers in the market when the process was introduced.
Thixomolding results in lightweight, thin-walled, high-strength and stiff components for products that need thermally conductive EMI/RFI shielding and impact resistance.
Thermoset molding, meanwhile, is another impressive string to Parkway's bow, particularly given that most plastic molders will specialize in either thermoplastics or thermosets, rather than both, due to the difference in processing techniques.
Molding thermoset resins and composites in three different ways produces electrical, thermal, and chemical resistance for products that need to be fire retardant or enclose electrical systems.
"The injection molding of thermoplastics, including highly engineered resins, is value-added for sure, but being able to leverage thermosets and thixomold magnesium really opens up the value that we can bring to the customer based on their needs and applications," Green tells us.
"Parkway also offers intricate and complex machined plastic services with more than 30 CNC machining centers. We provide customers with solutions to precise design requirements that are not achievable with just injection molding."
Secondary processes such as machining, assembly and ultrasonic welding are also performed at almost all Parkway facilities. With over 750 dedicated employees working in nine manufacturing facilities throughout the US and Mexico, it is Parkway's broad geographical reach within North America that gives it a competitive advantage over other molders in the region.
Complementary to this is a field services office headquartered in Greenville, South Carolina, whilst $5.7 million is being invested to expand existing operations at the company's injection molding facility in Greeneville, Tennessee, creating 160 new jobs over the next five years.
"The majority of our products are sold in the US and Mexico, but we ship to clients all over world in more than 20 countries outside of North America," reveals Green.
"We produce components for a variety of sectors with a focus on aerospace, electronics and semiconductors, medical devices and healthcare, battery electric and off-road vehicles, heavy-duty trucks, agriculture, lawns and gardens, infrastructure, and general industry."
TARGETED EXPANSION
Parkway services more than 200 customers and has consistent long-term supply relationships with more than 25 Fortune 500 companies.
Throughout the COVID-19 pandemic and subsequent supply chain crisis, Parkway has been able to partner with its key customers and position itself for growth, the latter of which Green anticipates will continue through both organic growth and mergers and acquisitions. The company's latest acquisition of Littlestar Plastics came in 2019, adding machined plastic solutions technology to its repertoire.
A robust five-year growth plan has been developed by Parkway, in which there is a laser focus on expanding in several key markets.
"We currently supply several products to the semiconductor market. Molding high-performance polymers such as PEEK™ gives us a leg up, and we plan to expand further in this market to serve more customers," Green states.
Non-invasive medical devices, ones that do not enter the body, are another area of expansion identified by Parkway.
The company already produces several of these devices, including exterior components for surgical robots, and has the ability to create complex, durable, lightweight parts using its magnesium thixomolding technology.
"We have created a target list of customers with which we would like to build a relationship over the next five years," adds Green.
But it is the battery electric vehicle (BEV) market that presents the most immediate new market opportunities ahead. Parkway manufactures thrust washers and seal rings using high-performance polymers for heavy trucks and off-road vehicles, products similar to those being designed for BEVs.
"The explosive growth expected in the emerging BEV industry, combined with our expertise, will make this an ideal market for us to grow in."
As Parkway has a diverse portfolio of end markets, it was able to shift from industries that experienced a downturn during the COVID-19 pandemic, such as aerospace, to the likes of healthcare where medical devices had to be manufactured to combat the virus.
"We participated in the supply chain for oxygen concentration equipment with thermoplastics, magnesium parts, and the robotic assembly of components. There is no doubt that this helped to save lives throughout the COVID-19 crisis, so I'm very proud of that!" Green acclaims.
TOP TALENT
To successfully stand the test of time as Parkway has done for more than 75 years, the company has been built on a foundation of strong values.
COVID-19 is just the tip of the iceberg in terms of the challenges Parkway has resiliently stood up to in that time, from wars and recessions to technology shifts. People are Parkway's greatest asset in this regard, always faithfully stepping up and working together to adapt and move with the times, and overcome whatever obstacles they have faced in order to serve the company's valued customers.
"Parkway is built on the value of being a true benefit to many and harmful to no one. Keeping this statement front and center is what has earned us our reputation," says Green.
"Practically speaking, it has guided our efforts to help Parkway remain the employer of choice for our core team members."
One of Parkway's more recent key investments has been in its people. It is currently in the process of building out the organization from the bottom up to support growth, and maintain a keen focus on product quality and customer satisfaction.
"We have added talent at all levels of the company, recently recruiting Steve Meyer as Chief Operations Officer, and promoting two other individuals, Patrick Hunter and Amber Galford, to the roles of Chief Commercial Officer and Chief Human Resources Officer, respectively," Green informs us.
"In addition, we are planning to increase the size of our business development team, add a supply chain expert, and have hired a Director of Continuous Improvement. We believe these key members of staff will play a vital role in the growth of Parkway."
New, comprehensive technical training programs have been designed to train, develop and retain top talent across the entire company, in tandem with investments in technology and automation to improve the efficiency of Parkway's operations, increase productivity, and put it in a position to facilitate higher quality at a lower cost.
Several of Parkway's recent additions are bringing a new perspective to how it measures production, with what it calls a Daily Management System. Each facility has recently had a visual key metrics board installed on the shop floor, providing a production snapshot of the previous day to easily identify problem areas and celebrate successes.
A rapid response team has also been created that analyses root causes and corrective actions before a problem area affects any customer. With this new system, the company is implementing a 'ONE Parkway' Performance Excellence (Px) initiative to better align its operations around the daily management systems needed to take Parkway's performance to the next level.
"By our best research, only around one in every 200 companies that goes into business can reach the 100-year mark. At Parkway, we believe that we have the ability to reach that goal based on the tremendous ingenuity and capability of our people."
Parkway emphasizes safety, employee satisfaction, and diversity within its workforce, as evidenced by the fact that 57 percent of its employees are women or ethnic minorities.
"We offer excellent benefits including health, dental, vision, and life insurance coverage. Educational assistance is also provided to employees seeking to continue their education, and we measure our employee happiness by conducting satisfaction surveys and benchmarking ourselves against peer companies in our industry and in our geographic areas," Green continues.
MUTUAL SUCCESS
As Parkway understands that its performance as a supplier allows its clients to grow and prosper, it strives to have a reciprocal relationship with suppliers of its own.
Starting with open communication, the company builds strong, healthy supplier relationships, which dictate how the supply chain operates.
"By building a solid relationship with our suppliers, it not only ensures a smooth and efficient supply chain between ourselves, but also between our respective customers," explains Green.
"In the past year, the entire world has faced extreme supply constraints rarely seen before. Having good supplier relationships has helped to mitigate the negative effects of those constraints, both on us and our customers.
"We have been able to keep to our commitments better than most in our industry, and see key customers rewarding us with more projects as a result," he notes.
For Green, it altogether results in a belief that Parkway has the best team of people manufacturing parts and assemblies for the North American market.
VIEW THE PARKWAY PRODUCTS INC. BROCHURE