Leveraging cutting-edge material science and innovation, Jadex Inc. is delivering a sustainable future for everyday materials. We take a deep dive into the enterprise to find out more.
INTRODUCTION
"At Jadex Inc. (Jadex), we produce indispensable products used in everyday life, but we understand it's crucial to make our products more sustainable," says Senior Vice President of Marketing, Jodi Farina. "As a leading material science company, we are driven to provide essential product solutions that help protect the health of our consumers and the environment.
"We are committed to launching new products into the market that minimize the impact on our planet," exclaims the company's passionate marketing leader.
On the worldwide industrial stage, material sciences are fueling the development of sustainable products.
From its headquarters in South Carolina, Jadex is a manufacturing enterprise leveraging scientific innovation and advanced technologies to leave a sustainable footprint.
The Jadex group in its entirety encompasses four separate manufacturing companies and key brands: LifeMade®, Alltrista®, Shakespeare®, and Artazn®. Complementing their claim of material science expertise, these companies have filed a combined total of approximately 90 patents over the past 20 years, with nearly a third of these filings occurring since 2019 – the year Jadex was established.
The company's broad portfolio is going through an evolutionary shift from its traditional offerings to products that are more sustainable. This shift will help Jadex meet the sustainable drivers of its key customers in the industrial, medical, and consumer markets. For the consumer market, Jadex's product offerings are comprised of everything from compostable plastic cutlery and straws, degradable foam coolers, and reusable ice substitutes, to trimmer line for lawn and garden equipment.
Meanwhile, commercial business segments cater to the needs of healthcare and industrial customers with custom-designed moulded plastic components, pharmaceutical bottles, child-resistant closures, engineered nylon resins and monofilaments, zinc products, and temperature-controlled products for cold chain shipping.
"Our manufacturing footprint spans across the US, UK, and Puerto Rico, with a total of 19 facilities and a dedicated workforce of approximately 2,000 employees," continues Farina.
Today, Jadex is embracing an Environmental, Social, and Governance (ESG) standpoint, with the company positioning itself to align with the worldwide demand for greater environmental sustainability in the products of our everyday lives.
"Later this year, Jadex will publish our ESG report to provide details on the progress we have made and status of our goals for a sustainable future," Farina tells us. This comes as the call for sustainability at Jadex became impossible to ignore.
As Sam Bhargava, Chief Innovation Officer at Jadex attests, "across each of its businesses, greater than 50 percent of Jadex's existing customers ask for sustainable products.
"We are focused on reducing waste, energy use, and raw materials, along with exploring the superior beginning of life and end of life scenarios for the products we produce," he continues.
Excelling beyond the role of delivering tangible manufactured results, the Jadex parent entity and its respective operating companies adopt a position as thought leaders in their respective fields and across markets, all of whom are riding the tailwinds of innovation and evolution across various industries.
"Each of our four operating companies prides itself on being a material science leader. They understand the needs of the markets they serve, as well as the potential environmental impact of the product solutions they develop," adds Farina.
The path to sustainability is an ambitious one, necessitating patience and gradual progress in order to truly effect change. In this respect, Jadex recognizes that there is still a long way to go.
"Sustainability is a journey, and although I would love to tell you we have made a shift to 100 percent greener products and manufacturing practices, we are not there yet," she admits.
However, significant headway is being made across Jadex, as manufacturing plants across the enterprise, and the processes therein, are being closely examined aiming to reduce environmental impact while not curtailing meeting current customer demand.
As the cornerstone for both product and operational development, sustainability is one of the core values embedded in the company's DNA. Elsewhere, a reliance on robust partnerships fed by an innovation-centered agility, and the pursuit of a strong growth trajectory, unite all Jadex companies.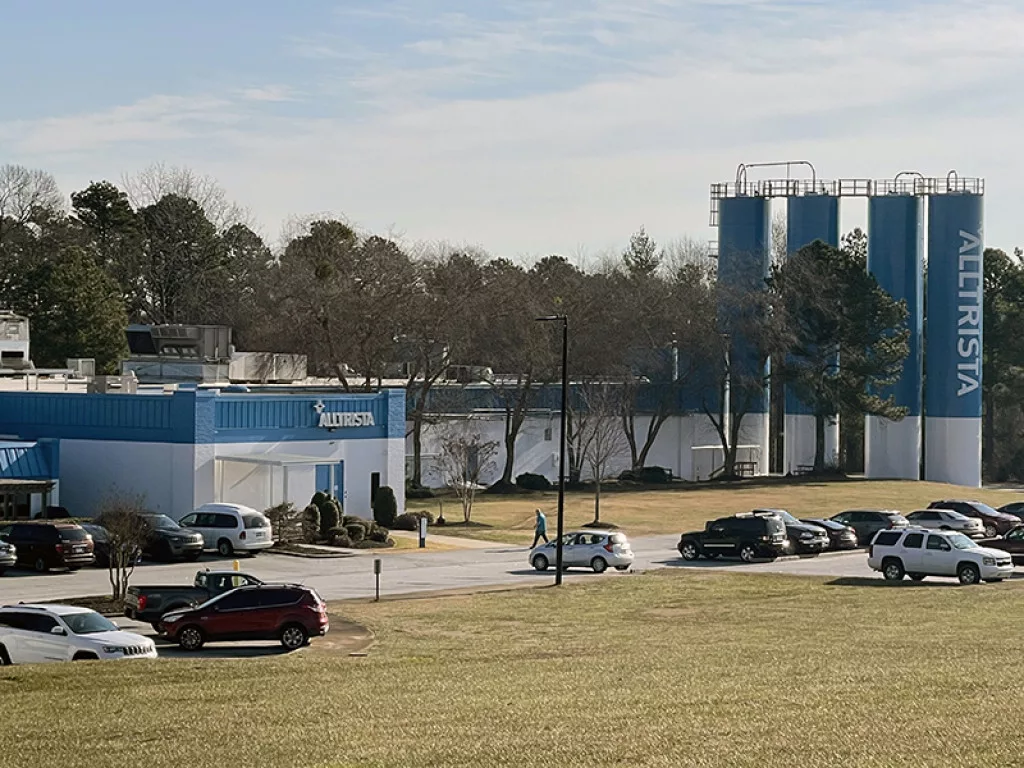 THE GOOD CITIZEN
Consumers worldwide have awoken to the reality of plastic pollution and the need to limit our reliance on single-use plastics. A 2020 study by Plastic Oceans reported that of the roughly 300 million tons of plastic produced each year, half consists of single-use items.
"The reality of plastic waste impacting our planet is sobering, but we see this as an opportunity to make a genuine and positive impact for our industry, our customers, and our communities," opens President at LifeMade and Shakespeare, Brian Searfoss.
Both LifeMade and Shakespeare channel the philosophy that binds all Jadex companies – with challenge comes the opportunity for reinvention. The operational efficiency and consistency within each business have been refined for over decades through experience, with Searfoss identifying a "disciplined process improvement" as a critical factor to both companies' success.
Strong relationships across the supplier and customer base are instrumental in aiding both companies to drive the strategic adoption of sustainable solutions in their respective markets.
Creating customized solutions for everyday needs, LifeMade specializes in disposable cutlery, straws and temperature-control packaging across the consumer, commercial and healthcare industries.
Complementary to this, Shakespeare leverages the common tenets of innovation and expertise as an integrated provider of engineered material science solutions, offering a comprehensive range of products.
"Driving change by focusing on the science-based exploration of new and innovative materials and methods is our focus," adds Searfoss. This centers on a shared commitment to delivering superior products that are likely to advance consumer behavior by offering innovative, sustainable everyday solutions to transition them away from single-use plastic products.
"We are challenging ourselves to focus on striking the right balance between scientific and engineering investment with the need for enhanced testing standards, a thorough understanding of the waste and recycling streams, and consistent monitoring of changes to local, state, and federal legislation," he outlines.
At LifeMade, Manager of Innovation and New Product Development, Josh Russo, recognizes the outdated product standards that apply throughout the market.
"Plastic cutlery has been made of polystyrene for generations, so standard performance tests are one-dimensional in nature. These tests are designed to prevent manufacturers from quietly "light-weighting" products, removing material, and sacrificing performance to pad profit margin. For the evaluation of non-petroleum-based polymers, these tests lose meaning because of the different mechanical properties of the polymers," he explains.
As a result, LifeMade has invested significant resources into developing advanced tests in order to compare and fully understand such comparisons, thereby optimizing the material characteristics.
"Also, if you've ever had a biopolymer fork (a product our competitors make) snap into bioplastic shrapnel while trying to dine with it, we are developing a solution to eliminate this problem as well," he reveals.
At Shakespeare, the company's affinity for eco-friendly alternatives is evidenced by its dedicated research into integrating biodegradable properties into nylon-based products.
"Given the generally non-environmentally friendly nature of nylon, we feel there are a lot of opportunities to improve the material and our Shakespeare team is excited about making those improvements," continues Searfoss.
Product packaging is another major area of focus for Shakespeare, with improvements being made in material type and weight for more sustainable options. The company is presently undergoing an exciting rebrand to align its image with these shifting priorities under its new tagline, 'Solutions are in the Science™'.
The Shakespeare logo had changed very little from its inception in 1897, but now has a clean modern look and feel, better representing this innovative company.
Searfoss states, "we are eager to see the customer and end consumer reaction to our brand's facelift and change."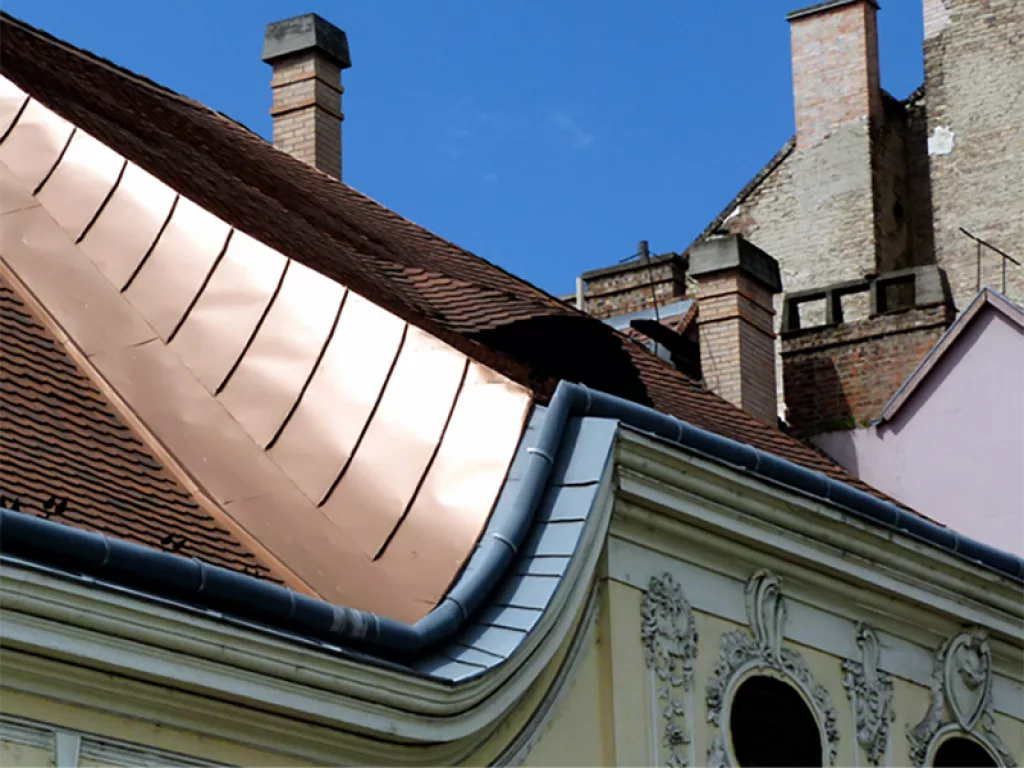 THE MASTER MAKER
In the realm of medical, consumer and high-end industrial packaging, Alltrista stands out as an industry innovator.
"When we look at the development of mature product categories, we invest in technology and innovation to have a competitive edge," says Vice President of Sales, Raul Casillas.
Creating superior solutions through tailored product development, Alltrista leverages a collaboration of material science innovation and cutting-edge manufacturing technology to implement practical sustainability. This is primarily focused on pharmaceutical and healthcare markets.
"Specifically, we are reducing the use of plastic through light-weighting bottles while meeting stringent performance requirements, including barrier properties," Casillas continues. "As an up and coming player in town with the latest technology, customers are eager to learn how we are accomplishing excellent results in light-weighting through compression blow forming. This is very exciting, and doors are opening because of it."
New manufacturing assets and the refinement of testing methods form the backbone of Alltrista's investment strategy. Currently, Alltrista is also committed to developing new evaluation standards to be applied to new materials for use in the burgeoning rigid packaging market.
"We value early involvement and collaboration with our entire value chain, from suppliers to customers. These kinds of relationships have been instrumental to the development of our sustainable rigid packaging product line and are critical to our continued success," says Casillas.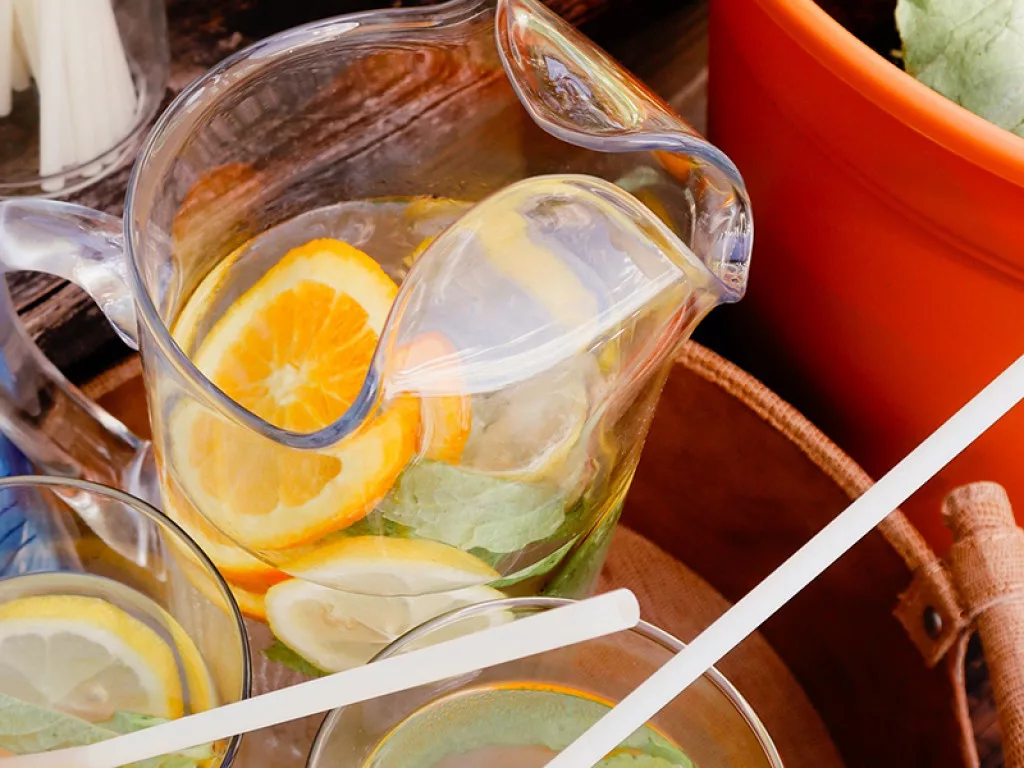 THE SUSTAINABLE ORIGINAL
For over 130 years, Artazn has specialized in working with zinc. With innovation and expertise as its competitive edge, Artazn stands as the largest producer of zinc strip and applied zinc products in North America.
"We have been producing zinc-based products since 1880, processing roughly 10 million pounds of zinc every month. We supply to the domestic and international coinage, building and construction, automotive, and cathodic protection industries around the world," states Artazn President, Tom Wennogle.
As this invaluable material enters a new age of application, the visionaries and craftsmen behind the company are unlocking the potential of the fourth most widely used metal in the world.
Artazn has developed a line of cathodic protection products that find vital application in the construction industry to help preserve and protect materials within infrastructure such as bridges, mitigating the need for expensive rebuilds. In the building products industry, Artaznalso supplies zinc for applications that would otherwise require lead or other harsh chemicals.
Elsewhere, the company's specialty zinc alloys are utilized across industries, applied in everything from automotive fuses to skincare products.
"Sustainability and environmental stewardship are core principles for Artazn," says Wennogle. "Most importantly we have optimized our processes to be more environmentally conscious by obtaining ISO 14001 certification."
Sustainability is naturally embedded into working with zinc, a material that is 100 percent recyclable. In addition, approximately 90 percent of the raw zinc purchased by Artazn comes from recycled materials. One of these materials is steel mill dust, a hazardous waste that would otherwise be disposed of in landfills.
"Artazn's production maintains a 99.8 percent utilization rate, meaning we use and recycle all but about 0.2 percent of waste which is unable to be recycled," he explains.
In 1982, Artazn was the first company to introduce a plated zinc coin blank. This innovation led to the company becoming the sole supplier of penny blanks for the U.S. Mint. Zinc pennies are fully recyclable, as old pennies can be fed directly into the company's furnaces to be repurposed into new ones. However, the life cycle for penny recycling can be long, since most zinc pennies stay in circulation an average of 25 years.
Capitalizing on their material knowledge, as well as advancements in currency security, Artazn has become one of the leading coin blank manufacturers in the world, with over 300 billion coin blanks circulating across more than 20 countries.
Recently, Artazn added another innovation to its portfolio with the development of LifeRibbon® technology, as the newest addition to the company's cathodic protection product line.
"LifeRibbon® technology uses optimized zinc ribbon anodes that serve not only to help protect vital infrastructure and the environment but also as a safety device. As a sacrificial anode, LifeRibbon® technology supports significant lifetime cost savings of water and power infrastructure by redirecting corrosion that could cause significant damage to metal and concrete. As a safety device, LifeRibbon® technology grounds the dangerous AC charge which can develop along pipelines that run concurrently with power transmission towers," outlines Wennogle.
For all these endeavors, Artazn relies on a concrete network of suppliers and partners, supplying base zinc alloy and various other elements, with the majority of the zinc being mined, refined and fabricated in the Southeast US.
The ability to maintain a stable supply proved critical throughout the COVID-19 pandemic. Artazn weathered some turbulence in metal supply, allowing the company to grow in this challenging time.
"As a producer of vital products to global customers, it is not only important to have a stable supply chain, but also to maintain the quality of the 99.99 percent high purity zinc we purchase. The stability of our workforce and supply has enabled Artazn to consistently provide a premier customer experience throughout 2020 and 2021," shares Wennogle.
THE PLASTICS INNOVATOR
Across the enterprise, the Jadex family is well-geared for growth, fostering and nurturing synergies between the companies it unites.
"We have aggressive growth targets and are pushing hard to become a leaner, more sustainable, and more integrated company that leverages our core competencies," says Farina.
For Searfoss, across LifeMade and Shakespeare, this will entail the continued rollout of new products onto the market. "I expect we will execute multiple launches in both retail and commercial channels for compostable straws and cutlery, as well as additional compostable shippers," he shares.
Alltrista intends to follow a similar course, as growth continues for the sustainable business with an ongoing focus on the launch of its light-weighted rigid packaging product line.
Finally, at Artazn, Wennogle will ensure the company sticks to its guiding principles as the foundation of the company's reasearch and development growth as it continues to focus on utilizing zinc's natural and distinct characteristics to elevate existing products or the design and function of new ones.
"We look forward to continually growing and developing with our partners to expand the possibilities of zinc," he concludes.
As a whole, Jadex remains relentless in its pursuit of new materials as an alpha tester for new biodegradable polymer formulations, with an exciting future ahead having just patented and commercialized a mouldable bead foam called Bioffex™ which has the ability to compost commercially in under one month.
"Our end goal is to utilize our expertise, combined with the latest manufacturing innovations, to provide our customers with more sustainable and responsible products that protect the health of both consumers and the environment," closes Farina.
Jadex's tagline says it all, "We help people make a material difference every day."
VIEW THE JADEX INC. BROCHURE