Powered by family ownership for three generations, the executive team at Paraco Gas reflects on the past, present and future of propane in the US
INTRODUCTION
"Our commitment to family values ensures Paraco Gas is the preferred propane partner for employees, suppliers, customers, and the communities we serve."
Joseph Armentano is the CEO of family-owned and operated Paraco Gas (Paraco), which is proudly recognized as the tenth largest propane retailer in the US and the largest in the Northeast.
He is the son of visionary entrepreneur Pat Armentano, who founded Paraco Gas two decades earlier. A natural salesman with a curious mind, Joseph's late father started the company out of a tiny garage in Mount Vernon, New York, growing the business to achieve yearly sales of nearly two million dollars at the time.
"Then the company started to transform in 1979 as the organization expanded from industrial gas to include propane," stated Joseph.
Another significant early milestone was the purchase of Suburban Propane's Long Island operation in 1985. Paraco then divested its industrial gas business to AGA Gas a year later, leveraging the proceeds to acquire three other propane companies.
"This kickstarted our growth into an organization that now operates in eight states with more than 400 employees and 60 million gallons of propane sold annually," Joseph reflects.
Servicing over 110,000 residential and commercial customers, Paraco Gas today continues to flourish under Joseph's leadership, whose daughter Christina Armentano is also part of the company's executive team.
Representing the third generation of the family business, Christina Armentano joined Paraco Gas in 2014 to run the Human Capital Management division, tasked with redefining the company's organizational structure focusing on workforce optimization.
In 2016, Christina partnered with Joseph on growth opportunities leading the company's acquisitions department. Then in 2018, Christina's role expanded from business development to include Paraco's entire growth channel, before recently stepping into the role of Chief Operating Officer in 2021. "In my new role as COO, I see myself as a strategic partner and thought leader within the industry, responsible for translating strategy into actionable goals to increase performance and growth," Christina outlines.
"I am excited to implement new levels of company-wide goal setting and performance management, maintaining our leadership in terms of safety, innovation and technology, as well as employee and customer experiences."
As father and daughter, Joseph and Christina embody the company's belief in treating every employee, partner and customer like a valued family member.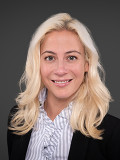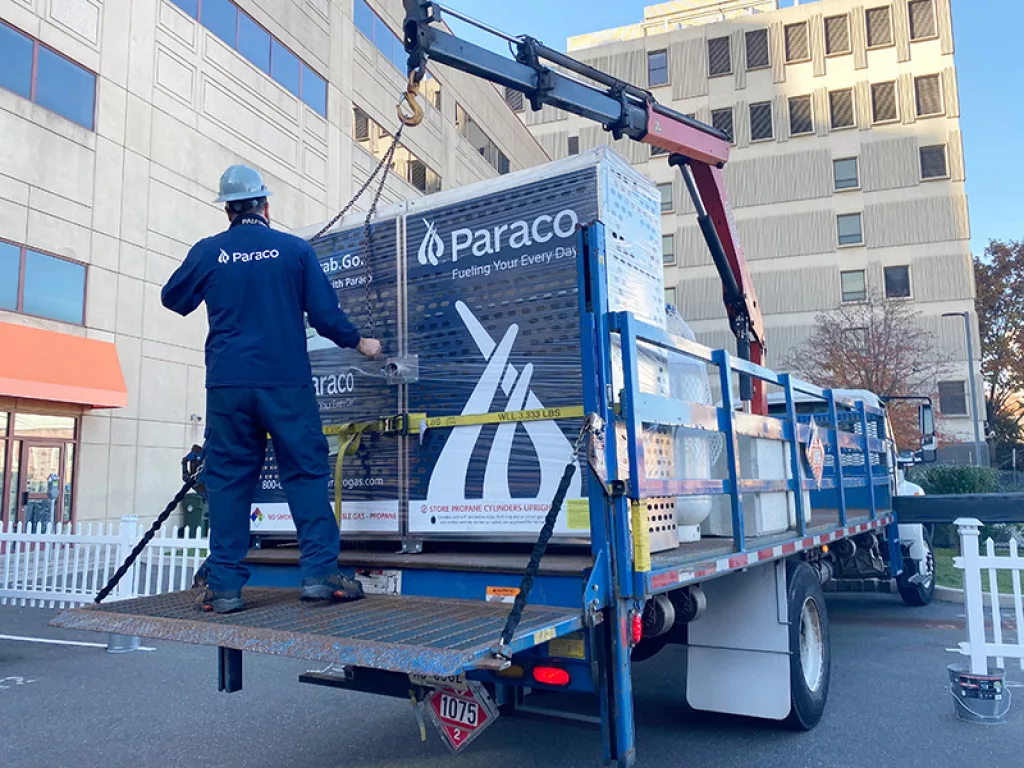 CLEAN, AFFORDABLE FUEL
Paraco Gas reliably delivers clean-burning propane to homes and businesses across eight states in the Northeast, where the company's geographic footprint has continued to expand through strategic organic growth and acquisitions.
2017 was a particularly notable year marked by three key acquisitions, namely Island Propane, Bay Gas, and a strategically-aligned joint venture entered together with Kingston Oil Supply Corp and Heritage Energy to form Kosco Heritage.
From a growth perspective, this came as Paraco Gas began exploring joint venture opportunities with companies outside of its geographic market.
Two further acquisitions completed within the last year, meanwhile, have added an additional 2.5 million gallons of propane to Paraco's New Jersey and Pennsylvania portfolios.
A by-product of natural gas, propane is the most widely-used alternative fuel in homes across the US, and represents a cleaner, greener option for homeowners compared to oil or electricity.
"As an EPA-designated clean-burning fuel, propane is environmentally responsible and an equitable energy choice," affirms Christina. "Our mission is to reliably deliver comfort, peace of mind, and opportunities for our customers, employees and communities."
For residential purposes, Paraco's propane furnaces, space heaters and fireplaces help to warm family homes during the long winter months, complemented by propane-powered everyday appliances such as stoves, oven ranges, clothes dryers and water heaters to keep households running smoothly.
Even spas and swimming pools can be enjoyed all year long courtesy of propane pool heaters, which operate the same way as a home water heating system, whilst transforming backyards into a cozy living space has also never been easier thanks to Paraco's outdoor living products.
"Since the COVID-19 pandemic hit and people started spending more time at home, we have seen an increase in the use of propane applications for outdoor living, as well as homes continuing to replace fuel oil with propane, especially newbuilds," notes Joseph.
With a variety of service contract options, Paraco Gas offers further peace of mind to families, who can choose a service plan that suits their budget, lifestyle and propane needs.
Commercially, meanwhile, businesses also count on Paraco Gas to fuel their operations. Propane forklifts, for instance, have a stellar reputation for dependability and performance in comparison to their electric-powered counterparts, thanks to long-lasting power, easy refueling and landscaping capabilities.
For restaurants, propane cooking equipment also surpasses the competition when it comes to professional-grade performance, as it provides commercial kitchens with instant heat, responsive control and quicker, consistent cooking, all while decreasing fuel consumption.
The benefits go beyond the kitchen, though, with propane also being the preferred choice for newly constructed high-performance buildings, vehicle fleets, agricultural applications, and more.
"We provide propane to a variety of market segments for a wide range of applications. In addition to the residential and commercial sectors, we are also in the cylinder exchange business, providing motor fuel for forklifts and portable cylinders for grills, fire pits, heat lamps and generators," Joseph reveals.
Through the company's Propane Cylinder Exchange and Refill programs, customers can exchange their propane tank, so they won't lose time or money when their barbecue tanks run out.
For businesses thinking of adding propane into their customer offerings, they can also reap the rewards of becoming a Cylinder Exchange Dealer or Propane Cylinder Refill Station, as an easy way to boost sales all year round.
The reliability and on-demand generation capabilities of propane make an attractive energy source in the long term, especially in light of increasing power outages caused by damaging weather events in the US.
"Because propane is a critical component of the overall energy mix, we are optimistic about its sustainability within the country," adds Christina.
"The propane industry is facing a higher commodity environment, as well as a changing energy landscape nationwide, so our goal is to continue to understand these changes, innovate and adapt to ensure the long-term success of propane – and the long-term success of Paraco Gas."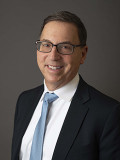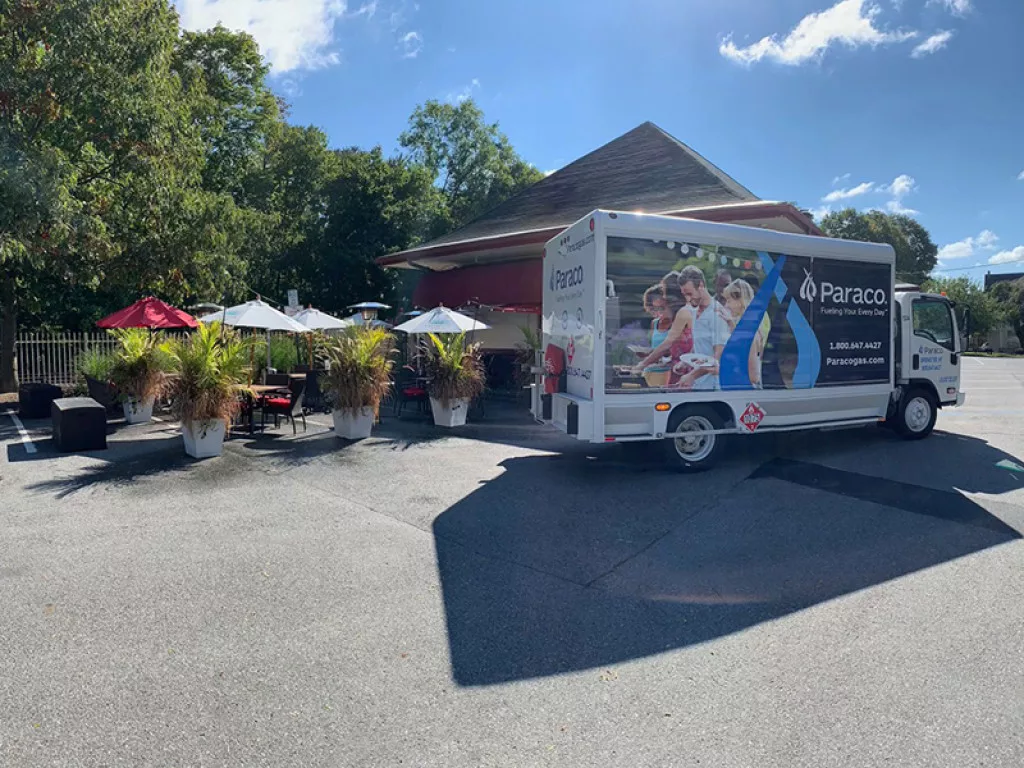 SAFETY IS PARAMOUNT
Whether heating a home or powering appliances, Paraco Gas has the right tank size for all propane needs, with trained specialists on hand to help clients decide the best location for their propane tank.
Above ground level, Paraco's propane tanks are built to last harsh winters, sweltering summers and extreme natural elements; underground, the company's discrete, environmentally friendly tanks are painted with a special coating that prevents corrosion and lasts for decades.
Not only that, but underground tanks can be easily installed by a professional technician in just a few simple steps. After obtaining all the required permits for installation, Paraco Gas works with customers to determine the right place for their equipment and tank, digging a trench to bury the gas line if necessary.
Following all local, state and national codes, propane tanks and gas lines are properly installed and protected, with Paraco Gas technicians there to make sure everything is working properly after inspection.
"Paraco Gas is widely recognized by staff, suppliers and industry peers as a strong family business that leads in terms of safety and innovation," Joseph acclaims proudly.
"We have had a 53-year history of not only achieving high safety records, but actually leading and teaching others within the propane sector, emergency response, and other industries. Safety is truly our number one priority."
Indeed, through ongoing education programs, the team of industry consultants at Paraco Gas constantly have a finger on the sector's pulse.
Paraco's propane consultants are members of the National Propane Gas Association and regularly complete courses on subjects such as equipment installation practices and appliance servicing, providing customers with a safe, quality service delivered correctly the very first time.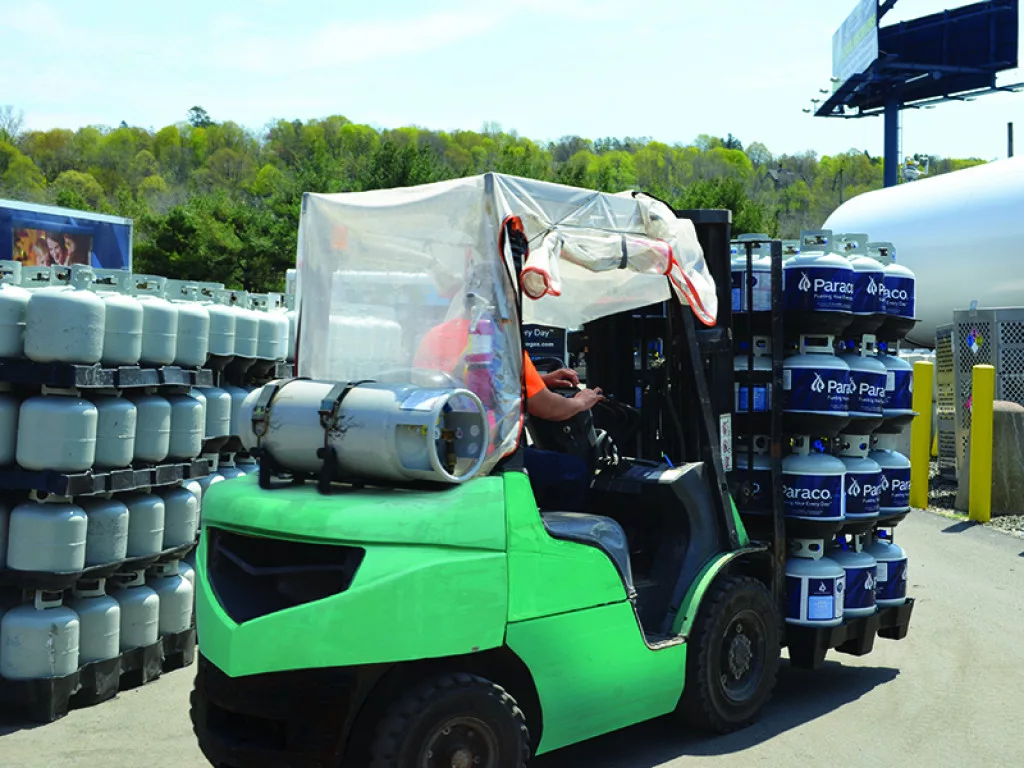 THE CUSTOMER EXPERIENCE
To drive efficiency within the company and improve the customer and employee experience, Paraco Gas also continues to innovate its production processes and technologies, exemplified by the opening of a state-of-the-art cylinder refurbishing facility in Waterbury, Connecticut in 2018.
"We continue to invest in our technology systems, working diligently to stay ahead of consumer trends and leverage systems that enhance the customer experience," Christina says.
"Closely reviewing what is working and what areas for improvement there are, we are building out the foundation of our organization as we continue to grow, keeping the employee experience and customer experience front and center."
The new Waterbury plant has allowed Paraco to maintain control over its product quality, whilst keeping costs competitive within the market.
With a safety-first mentality, the new facility promotes improved safety and efficiency of gas delivery throughout the Northeast, as cylinders are filled by trained on-site staff rather than customers.
Paraco's investment in this cylinder reconditioning plant positions the company to expand its cylinder exchange business in the region and bring new jobs to the community. "We are looking to replicate the success of our Waterbury facility with an additional plant," shares Joseph.
Likewise, Joseph and Christina will be looking to replicate the success of Pat Armentano, a much-loved father, grandfather and entrepreneur whose family values remain at the fore.