Providing better energy for tomorrow, SunGrid Solutions is accelerating North America's 'Energy Revolution'
INTRODUCTION
Energy as we know it is changing. Across the world, the renewable transition is underway, and the pipeline dream of a cleaner, greener energy sector is increasingly becoming a reality.
At the crux of this transformation, Canada is developing a reputation as a world-class center of excellence for battery energy storage systems (BESS). As the crucial components to store energy from renewable sources such as solar, BESS are widely acknowledged as the answer to our future energy needs.
From concept to creation, SunGrid Solutions (SunGrid) is the Canadian energy specialist offering professional turnkey engineering, procurement and construction (EPC) and integration services for energy storage and solar projects.
The company enables the world with better energy for tomorrow by delivering projects scaling from 100 kilowatts (kW) to 200 megawatts (MW) in both power storage and generation. Its services comprise solutions in renewable energy, energy storage, and on-site generation.
With four separate locations in Ontario, Texas, New York, and Oregon, SunGrid is riding the waves of the supercharged BESS market, whose potential has yet to be fully realized in terms of global growth. In solar energy alone, the market is forecasted to register a compound annual growth rate (CAGR) of more than 10 percent across Canada by 2026.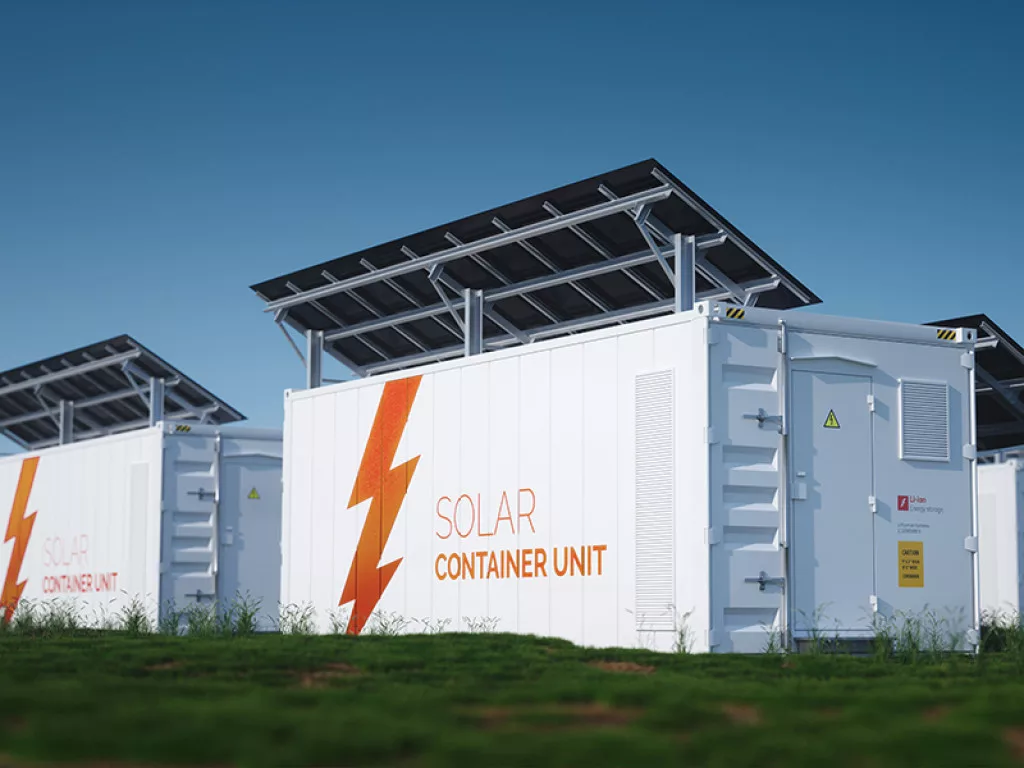 THE RENEWABLE REVOLUTION
SunGrid is committed to driving the energy revolution by enabling its customers to deliver renewable generation projects for everything from 250kw to 20MW. This encompasses applications within solar energy, microgrids, smart grids, energy storage and energy management systems.
In the face of the prohibitive costs of BESS that can impede their acceptance in the market, SunGrid's focus on affordability makes storage solutions increasingly attractive. With an emphasis on energy optimization and cost-efficiency, SunGrid boasts a range of innovative energy storage solutions.
This includes the 'SunGrid PowerPlay MEGA SLICE' – a purpose built prefabricated BESS solution equipped with a controlled environment, less seals, higher insulation, improved access and simple maintenance ready for repowering.
Turning to the transport realm, SunGrid actively supports the uptake of electric vehicles (EVs) and the wider electrification of transport with the distribution of compact units for carcharging. The SunGrid PowerPlay LevelUP is a BESS that allows for constrained areas to install Level3 Fast Chargers. This innovative solution provides an answer for multi-megawatt charging and feed capabilities for off-highway pit stops that may not be equipped for electric mobility.
Extending beyond the reach of North America, SunGrid delivers world-class projects across the globe. This has included the installation of Ukraine's first industrial lithium-ion energy storage system at the Zaporizhzhya Power Plant in Energodar for the national energy company DTEK. Equipped with a capacity of one MW / 2.25 MWh, the system, installed in partnership with Honeywell, will store and dispatch electricity to the grid whilst maintaining the functioning of Ukraine's power system as the largest BESS project in the country.
A PARTNER OF CHOICE
Partnerships are the backbone of SunGrid's growth. Internally, the company partners with industry-leading manufacturers of technical energy storage to deliver high-quality and cost-effective solutions.
The majority of SunGrid's business is generated from repeat customers, with whom the company has cemented long running and dependable relationships. These include Hecate Energy, Arcadian Projects, and CEL Electrical Contractors to name just a few. SunGrid believes that converting both suppliers and customers into partners is critical to its long-term, sustainable success.
One such example includes the recent engineering and construction undertaken by SunGrid of a one MW / two-MWh BESS for Kruger Energy in Brampton. A global adjustment BESS, the battery technology has been provided by Oregon-based energy storage specialist Powin Energy, with a complementary operating platform supplied by artificial intelligence-powered solutions provider, Peak Power.
As SunGrid's most valuable asset, the company is bolstered by the unparalleled strengths and expertise of its team, who come equipped with significant experience in the design and construction of utility scale solar and BESS projects.
The company's workforce comprises technical engineers and project managers, complemented by a team of investment experts on hand to guide and ensure a cost-effective solution with the customer's best interests at heart. With the quality of the people involved ultimately deciding the success of any SunGrid undertaking, the company considers attracting and retaining the right talent to be of paramount importance.
It is the collective strengths of this team of seasoned experts that enables the seamless execution of all SunGrid projects, from the feasibility phase right through to detailed design and construction management. All SunGrid engineers make educated well rounded decisions that take the best approach to commercial, industrial and utility scale integration.
ON THE HORIZON
As the company continues to go from strength to strength, geographical expansion is next on the agenda, with SunGrid set to install new locations in both San Diego and Calgary.
Providing complete, educated energy solutions for any application, SunGrid will continue to conserve power and harness the possibilities of solar to deliver a decentralized energy future.