Wind River software has been ensuring can't-fail systems remain operational for almost four decades, the company leading the way at the intelligent edge in a hyperconnected and autonomous era.
INTRODUCTION
"I like to think I anticipated the advancement of connectivity and digital transformation several decades ago – it would make me a visionary!
"But the fact of the matter is that when I started in the industry, connectivity was very simple and slow. I did envisage back then that speed and complexity would increase exponentially, but what I didn't see coming was wireless becoming mainstream, the ability to connect with very little hardware, and the critical role the edge would play."
Visionary or not, Michel Genard is better placed than most to discuss the hyperconnected era that we live in toda
Last year surpassed the 20 billion mark in terms of the number of devices connected to the internet, with estimates suggesting that figure will rise to an extraordinary 300 billion by as soon as 2030.
In monetary terms, the opportunity is also gargantuan. For instance, the global digital transformation market was valued at almost $262 billion in 2018 and is expected to breach $1 trillion by 2026, growing at an average rate of some 18 percent a year.
Within the vast world of connectivity, a fundamental and exponentially growing category is edge computing.
In 2017, the global value of this specialist market was measured at $1.73 billion, a figure which is forecast to rise to more than $28 billion by 2027, growing at an average rate of some 35 percent a year.
Genard is VP of Product for Wind River, a US-based global leader in delivering software for connected systems at the intelligent edge – an organisation which has been fully immersed in the above picture for the best part of 40 years. ​
"I started as an engineer and am an engineer by design," he recalls. "What inspired me then was the desire to design and create. I am from a generation where electronics and software were starting to become mainstream, when the combination of hardware and software enabled you to do so many new things.
"What fascinated me in joining Wind River was discovering the almost invisible software that is critical to the functioning of systems which cannot fail."
This, in short, is what positions Wind River so strongly in today's ever-evolving connected world.
The company's vast portfolio of software solutions is accelerating the digital transformation of critical infrastructure systems found across a tremendous variety of verticals, renowned for meeting the strictest standards in safety, security, performance and reliability.
And while the nature and scale of connectivity has drastically changed over 40 years and led the firm to continually adapt and evolve, Wind River's basic premise remains the same – to ensure customers' mission critical devices and systems work.
"What makes Wind River unique is our relevance and opportunity at the intelligent edge," says Genard, who set up the organisation's first European office in the 1980s. "This means our technology plays an essential role from the device edge to the infrastructure edge, where you are going to have small footprint cloud deployment near the infrastructure – making sure all of those critical elements work."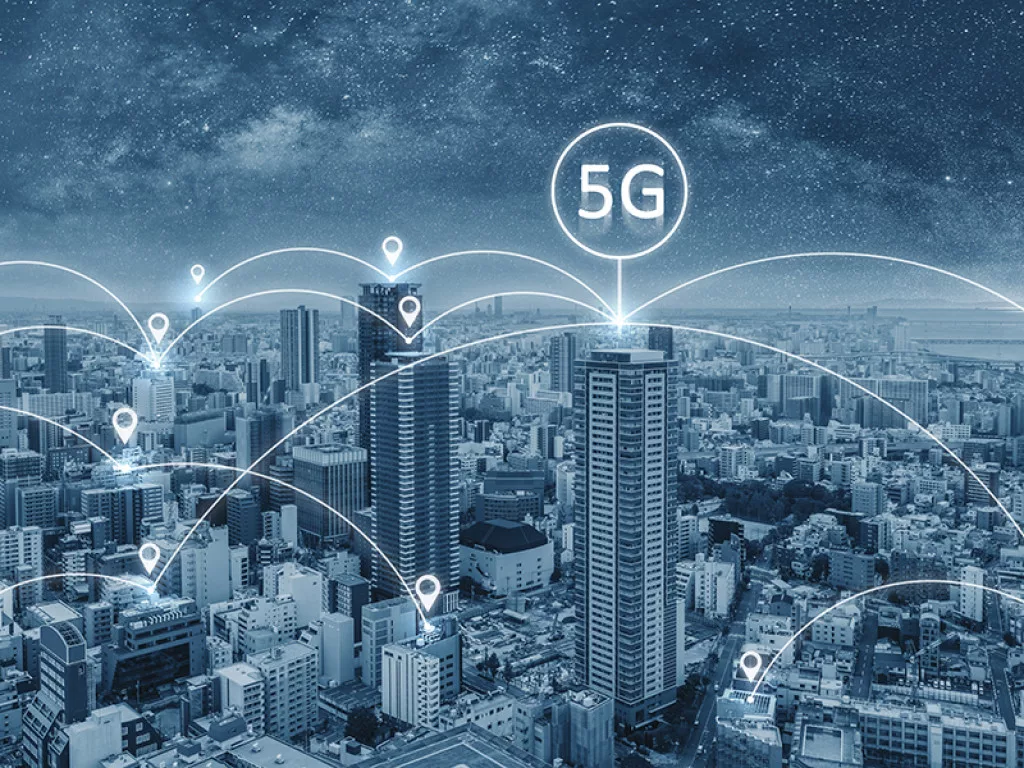 BRINGING 5G TO THE EDGE
The 5G dynamic is, for Genard, something of a perfect storm for the company. Arguably the single greatest technology buzzword or trend of at least the last two years, 5G is beginning to transform the way we live, work and interact on a meaningful scale. In 2016 the global 5G infrastructure market was worth a little over half a billion dollars – by 2025 that figure is projected to reach almost $23 billion.
A gamechanger here, according to Genard, is network slicing.
"5G is not just another G, i.e. a super boosted bandwidth version of 3G and 4G," he explains. "It was always going to be fast. Rather, the intriguing thing about 5G is the topology of the network, and the slicing of the 5G network that will allow portions of the network to be used for specific use cases.
"You can aggregate and divide different parts of the network and this creates a massive opportunity to really exploit the advantages of IoT, autonomous technology and a great many other things that may previously have been difficult to scale.
"5G is going to make all of this possible at a more affordable, accessible price, and Wind River can bring the reliability required to successfully scale 5G networks."
Indeed, the company is already taking extra steps to make this happen. In November 2019, for example, it announced a collaboration with Dell EMC as a key hardware partner for distributed edge solutions.
This will see the parties pre-integrate their technologies into a reference distributed cloud solution, which can cost-effectively deliver carrier grade performance, massive scalability, and rapid service instantiation to service providers as their foundation for 5G networks.
The resultant solution is a new combined software and hardware platform that integrates Dell EMC's PowerEdge server hardware with the Wind River Cloud Platform, a Kubernetes-based software offering for managing edge cloud infrastructure. Optimised for the network edge, Cloud Platform addresses the complex challenges of deploying and managing a physically distributed, cloud native infrastructure.
For Genard, developments such as this will enable enterprises to better tap into the potential of IoT, another of technology's major buzzwords and trends which has dominated discussions in recent years.
"I think it is fair to argue that IoT hasn't yet come to fruition or been fully capitalised on," he adds. "The connectivity topology and infrastructure dynamic are what have been missing, but now we can offer the scalability and affordability needed."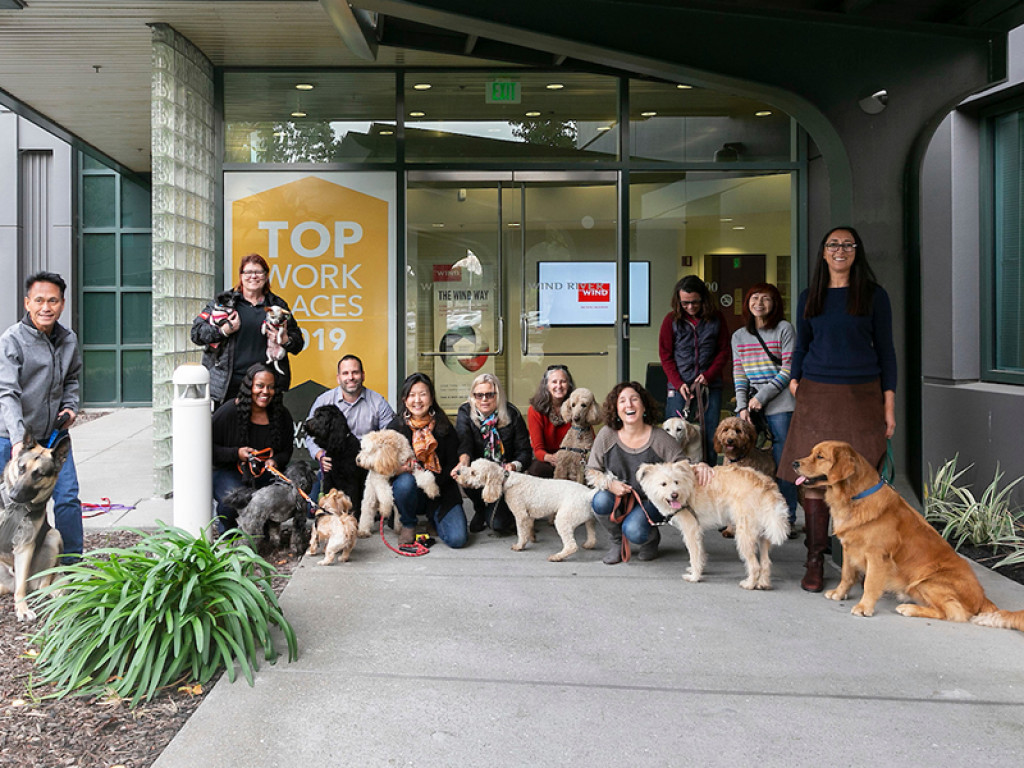 STAYING SAFE AND SECURE
Equally critical is safety and security, as the explosion of connected devices is opening up a world of opportunity for cybercriminals looking to exploit network vulnerabilities.
From day one Wind River has been ensuring its customers' devices and systems are not only doing the right job, but doing it securely, Genard observing how the security conundrum has become ever more complex over his time in the industry.
"Back when a device was simply its own thing in a box, security was a far simpler equation and risks were pretty low," he says. "Today there are so many devices connected by private and public infrastructure like Wi-Fi, and increasingly now 5G, so the security question changes entirely.
"You almost need to operate with the mindset that someone, somewhere will somehow be able to gain access to the device and get into the backend system, no matter how secure you think you are. We must therefore protect and prepare for any scenario to ensure that the consequences of any hack are minimised."
This leads into the thinking behind Wind River's recent acquisition of Star Lab, an American cybersecurity software company based in Washington DC.
The move, announced in January 2020, broadens the comprehensive Wind River software portfolio with a system protection and anti-tamper toolset for Linux, a secure open source-based hypervisor, and a secure boot solution.
Star Lab has pedigree in the cybersecurity field, its solutions able to tackle the most challenging situations across critical infrastructure, including proactive protection of systems during sophisticated and targeted attacks that breach traditional defensive mechanisms.
LOOKING AHEAD
While acquisitions represent a quick and effective way of boosting expertise and knowledge within companies, Genard is also all too aware of the need for Wind River to continue building up its in-house pool of talent at the same time.
To date, the firm employs 1,200 people around the world, including interns, as part of a concerted effort to futureproof the organisation through finding, attracting and developing the industry's brightest prospects.
"We need to regularly bring in new talent," the VP of Product adds. "To do this, we must make sure we have the right brand and communicate ourselves in a way that is appealing – our culture, how we look after staff, activities we run, career development prospects, employee benefits.
"It is also important to consider that this is a learning curve for us too – the process works two ways, and new talent brings ideas to us that we may not have considered before."
This is crucial if Wind River is to embrace and manage growing complexity and continue to deliver positive end results to customers.
"As an industry, I believe what we will see more of is the customer demanding us to cut through the complexity and extract the final outcome," Genard continues, looking ahead to the future in his concluding comments.
"A decade ago, most customers would have a very clear idea what hardware and software box they wanted their device to come from. These days they don't know – they don't know what the market is going to require. What we must do is present something which can adapt, a flexible intelligent edge infrastructure which is sound as usage scales and evolves.
"If there is one thing we want to be, it is the company that accelerates the delivery of innovative products that enable the digital transformation of our customers in a data-driven, AI-first world. The last 40 or so years have seen us build a huge customer base across the world, which has given us a tremendous opportunity to make a significant impact on this front.
"At the end of the day, we are an enabler. If our customers are successful, then we in turn are successful."