Imad Khalidi, CEO of brokerage firm Auto Europe, examines the importance of a service-based approach and resiliency in the face of adversity
INTRODUCTION
Widely acknowledged as 'The King of Car Rentals', CEO of Auto Europe Imad Khalidi is well-versed in the trials and tribulations of the travel industry.
Having first joined the travel service sector in 1974 working as an innkeeper for the Holiday Inn, as a young entrepreneur, Khalidi soon transitioned to car rentals, accepting a position as Station Manager for Hertz working in France. He went on to work in both Toulouse and Nice, as Airport Manager and District Manager for Hertz Rent-A-Car.
"At the time, the car rental business in France had only just started, so it was very small when Hertz began to implement its systems across the country," he comments.
When French car rental company Europcar began recruiting for an International Franchisee Manager, Khalidi's multi-lingual talents meant that he was well-suited for the role, as it involved launching the company's franchisees across the Middle East, East of Africa, and Scandinavia.
When Europcar subsequently sought representation in the US, Khalidi was assigned the role of International Sales Manager, championing the burgeoning market of Americans travelling to Europe.
"One of my clients at the time was Auto Europe, and when the owner of the company retired, he asked me to join them. So, in 1990, I came to Maine, and then grew the company from 10 to 15 employees to over 600 and 600 million dollars of sales," he tells us. Khalidi's ongoing tenure at the helm of Auto Europe surpasses over 31 years.
Headquartered in Portland, the Auto Europe operations are spread across marketing and call centers in Lisbon, Munich, and Sydney, Australia, which takes care of the Asia Pacific side of the business for Australians travelling to Europe. Auto Europe also counts a few employees in the UK, working with local travel agents. The company's staff are roughly split with 40 percent in the US, 20 percent in Australia, and a further 40 percent located in Europe.
"Our business is mostly Americans going to Europe, Europeans travelling intra-Europe and Australians travelling to Europe," he explains.
"We are a broker, we don't have any cars or locations, we have agreements with Hertz, Avis, Budget, Enterprise even small companies like Easy Rent in the UK, where we sell and buy – we don't pre-buy as a wholesaler."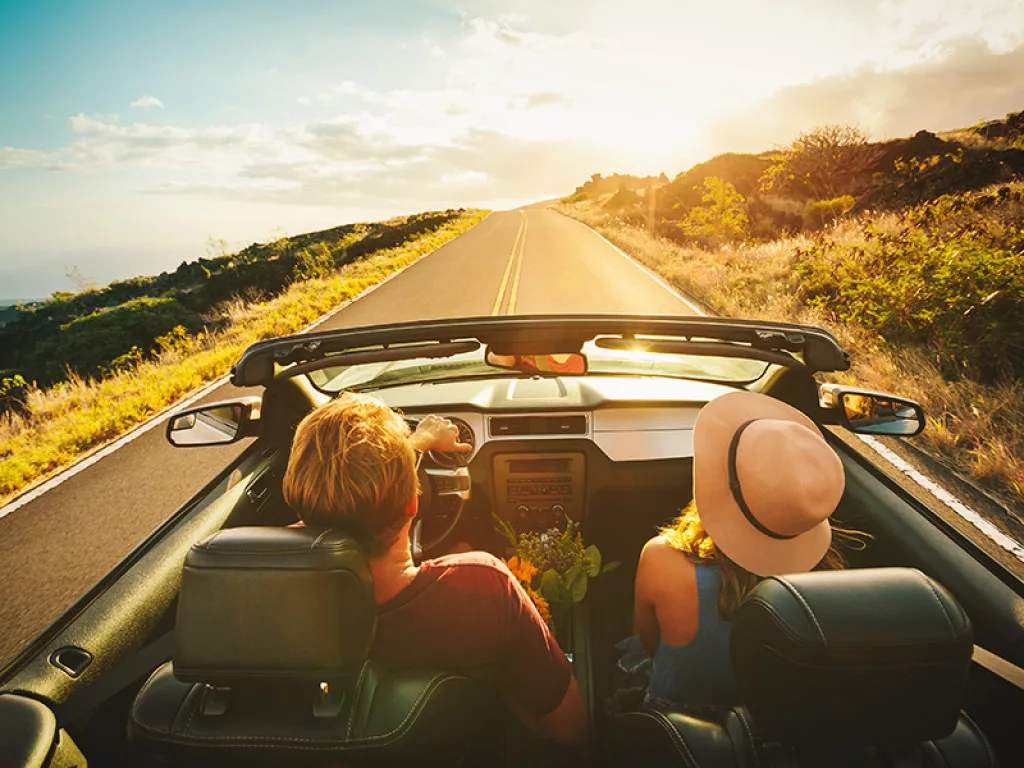 STRENGTH IN SUPPLY
Without a reliable and robust network of suppliers, business would simply not be possible for Europcar.
"No supply, no clients. That's the rule of the game. Only with loyal suppliers can you have loyal, repeat excellent clients," states Khalidi.
"80 percent of what I do every day is based on my relationships with suppliers – how can I help them and how can they help me." Having previously worked for both Hertz and Europcar, Khalidi benefits from a solid foundation of interpersonal relationships based on years of working together.
For Auto Europe, the prevailing challenge facing the industry today is that of supply versus demand, as a shortage of cars pales in comparison to the demand for car rentals as travel begins to pick up pace again.
"When the business started coming back as people got vaccinated and Americans and Europeans started travelling again, there was a huge demand and no supply.
"Add to that the fact that you couldn't buy any new cars at all, because the microchips are lacking and the car manufacturers can't deliver the new cars, and with the prices in the second-hand car market going up by 20-30 percent, there was a huge demand compared to supply," he explains.
With companies seeking to recoup their losses, this translates to higher rates for the customer.
"The rate in 2019 of around €200 a week, went up to €800 a week to make up for the loss of income plus the lack of cars. This is the state of the industry."
Nevertheless, Khalidi is confident that within the next couple of years, this temporary reaction will stabilise, as more microchips are delivered to car manufacturers enabling access to new vehicles.
Another crucial link in the chain is Auto Europe's invaluable workforce, as those responsible for delivering that all-important customer service.
"First of all, the company is not based on a pyramid structure. I have three structures, I have the soldiers, the lieutenants, and me as the general. My door is always open, for a soldier to come in and contact me," he tells us.
Here, fostering longevity in relationships is equally important to partner relations, with Khalidi highlighting his assistant who has been with him for almost 30 years.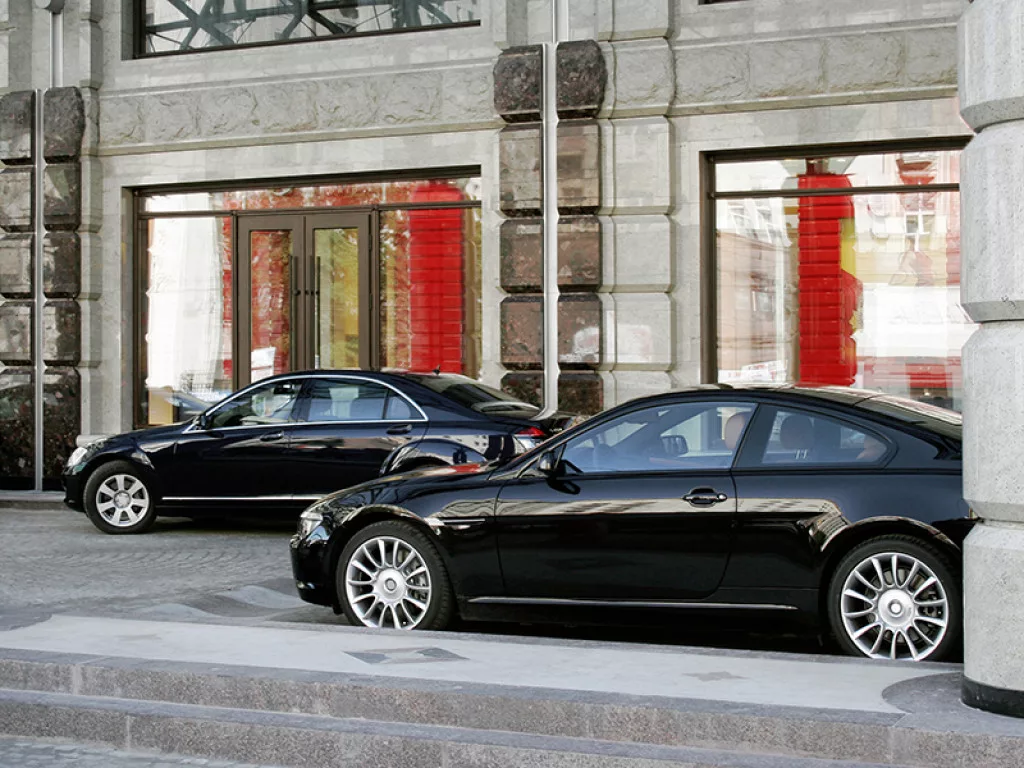 DRIVING THROUGH THE PANDEMIC
The industry-wide disruption of the COVID-19 pandemic is unprecedented, especially within travel as nationwide lockdowns bought global mobility to a standstill. For Auto Europe in particular, the company's number of suppliers fell from 250 pre-pandemic to just under 200 today, due to many having to close down.
Regardless, adversity is nothing new for the travel industry, where resiliency is a necessity.
"COVID-19 came in, but the company was (and is) resilient. It was resilient in 1990 with Saddam Hussein invading Kuwait, in 2001 with 9/11, with the bombs on the London buses and in the volcanoes of Iceland. It was a very tough year, but the company was remained strong despite a low income.
"We kept our employees as much as we could, we didn't have to lay off many of them and so we continue doing what we do."
After a tumultuous year, recovery is finally on the horizon.
"Business is seemingly back now, and we are 50 percent off revenues in 2019, so things are better and better," he states hopefully.
"When you lock people away for two years at home, they save money, and as soon as lockdown is over they will be travelling again," he quips confidently.
Looking to the years ahead, Khalidi will be continuously working with suppliers to guarantee vehicles for clients, with a particular emphasis on nurturing repeat clients.
"When the high demand is there and the supply is low, first of all I have to guarantee that I have supply for clients in 2022.
"So, number one is guaranteeing that my suppliers will be in place to provide me with the right car at the right time and at the right price," he comments.
Drawing to a close, Khalidi is keen to stress his aspirations for the future of the industry, as it reshapes itself in the wake of the widespread disruption of the pandemic.
"The travel industry pre-COVID-19 did not have great service for our clients. Airline companies, some car rental services, and hotels in particular did not really care about the service.
"I hope that COVID-19 taught us something, that it is not only about price but also service – for instance taking care of someone in their flight has been cancelled.
"I hope that all domains of the travel industry becomes more focussed on the client as king. This is my wish."