Randy Pettigrew, Chief Operating Officer at BLG US, discusses the importance of placing employees at the heart of strategy
INTRODUCTION
"Our purpose and our employees are what sets BLG apart from other organizations."
That's the view of Randy Pettigrew, Chief Operating Officer (COO) at BLG US. His division is part of the global BLG Logistics organization which operates with over 18,000 employees worldwide. With a plethora of quality staff at its fingertips, the firm recognizes the importance of keeping its people in-house.
"This all comes down to our mentality of being the employer of choice wherever we are," explains Pettigrew. "If you treat your employees well and take care of them, then your people will do what's needed to meet the company goals. That's our competitive edge."
In order to make that vision come to fruition, Pettigrew affirms that creating a positive environment that allows people to thrive is paramount. "Culture is critical, and empowerment can be an amazing force for positive results. However, there's also a fine line to be aware of," he says. "You want to empower your employees to the point of creating innovation and new ideas without slipping into the edge of chaos. An organization is more effective by walking along that line, allowing more opportunities to improve and innovate, thus creating better employee performance and results."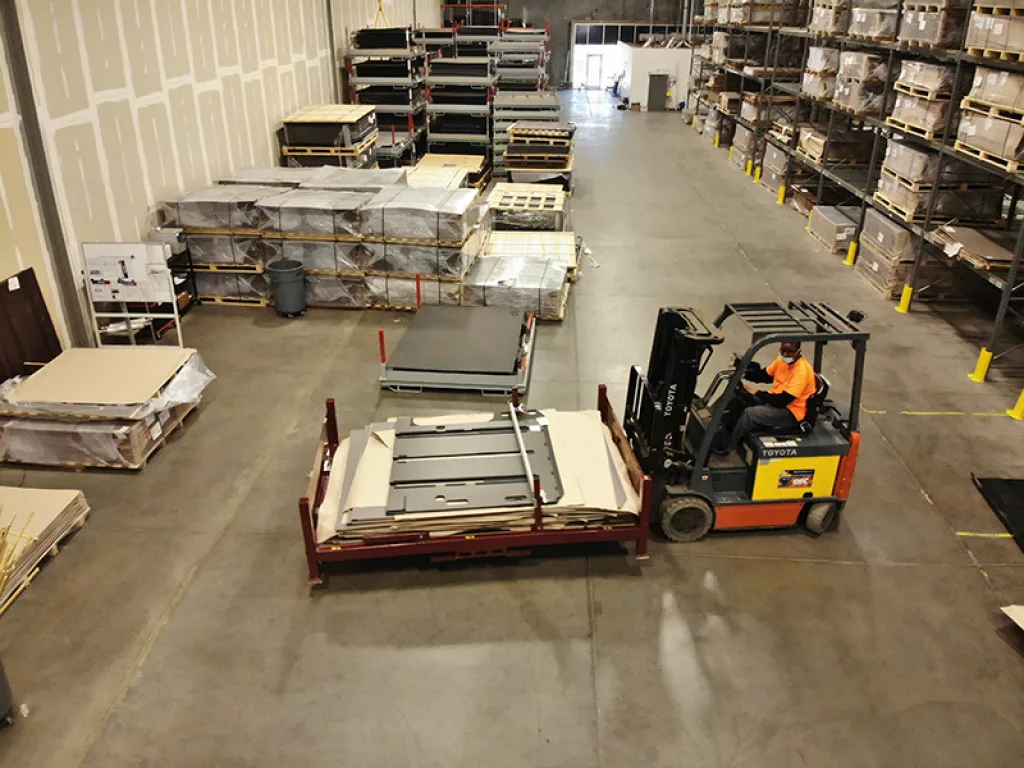 BLG is a full-service logistics firm that specializes in automotive logistics, industrial and production, wholesale and retail logistics, as well as finished product logistics. Pettigrew leads BLG's operations across North America and is a vastly experienced multi-industry professional with over 25 years' experience. He is a strong hands-on leader with a unique blend of technical, operational, financial, and organizational strengths, and has worked for a multitude of organizations across numerous different roles.
"My career has been a bit crazy because I've worked in a huge number of different positions and industries, and I feel pretty lucky about that. If you have one track in your career, you don't get the full visibility. I've had the opportunity to become a real generalist with a background in financial, pricing, sales and a whole host of different areas in the supply chain. What I learned was that regardless of what position you're in, everything comes back to logistics.
"When you think about what's on the store shelf and you look at a loaf of bread and question how many times it was touched to get to where it sits on the shelf is amazing. I find the whole process of supply chain incredible."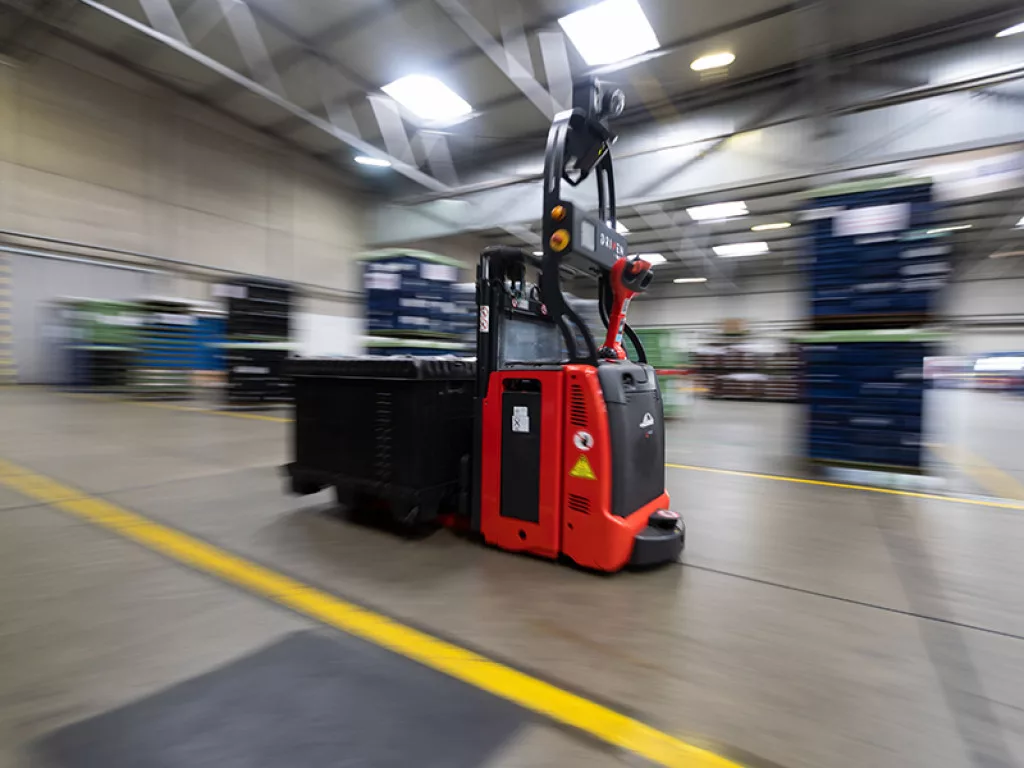 Having previously served as Head of Business Operations at BLG Logistics, Pettigrew was persuaded to return to the organization after a short hiatus. He remains inspired by the stability of the management team. "BLG is an amazing organization driven by the management team," he affirms. "This team has remained in place throughout the years and are an important part of the company. Over the years, BLG's core vision, has remained the same and we are dedicated to serving our customers."
Pettigrew maintains that despite his wide range of positions, his mantra as a leader hasn't shifted. "I think the main fundamentals have always been the same," says Pettigrew. "It really comes down to creating an environment for your employees and teams to be successful. If we foster the right environment, then they can each perform to their maximum potential within their own role. This can happen through policies, processes and procedures that encourage and support your team to utilize sometimes hidden talents in their job."
BLG imports automotive parts from overseas which primarily come in one-way packaging. Upon arriving at the facility, it is repacked to get it to the automotive assembly plants that will generally be handled in two-way packaging. For Pettigrew, it is an extremely influential project that is mutually beneficial. "From the import to the assembly plant, there is a significant amount of waste left over," he discusses. "We've been able to turn the pile of waste into recycled products in one way, shape or form. We have moved from paying money each month to dispose of that material, into a cost-neutral situation. This has allowed us to not only help the environment but also aid our financials, while contributing to society. To me, that's a win, win, win from all perspectives."
The importance of establishing and maintaining key, strategic relationships with partners is essential to long-term success in supply chain. As such, Pettigrew recognizes how vital collaborative relationships are to future growth. "We consider all of our customers as partners, as well as all of our suppliers," explains Pettigrew. "It's a big differentiator between being a supplier and a partner or being a customer and a partner. It needs to be mutually beneficial, and these relationships must work both ways. It makes it simpler to work through any challenges and enables you to highlight where you're successful or weak so you can make improvements."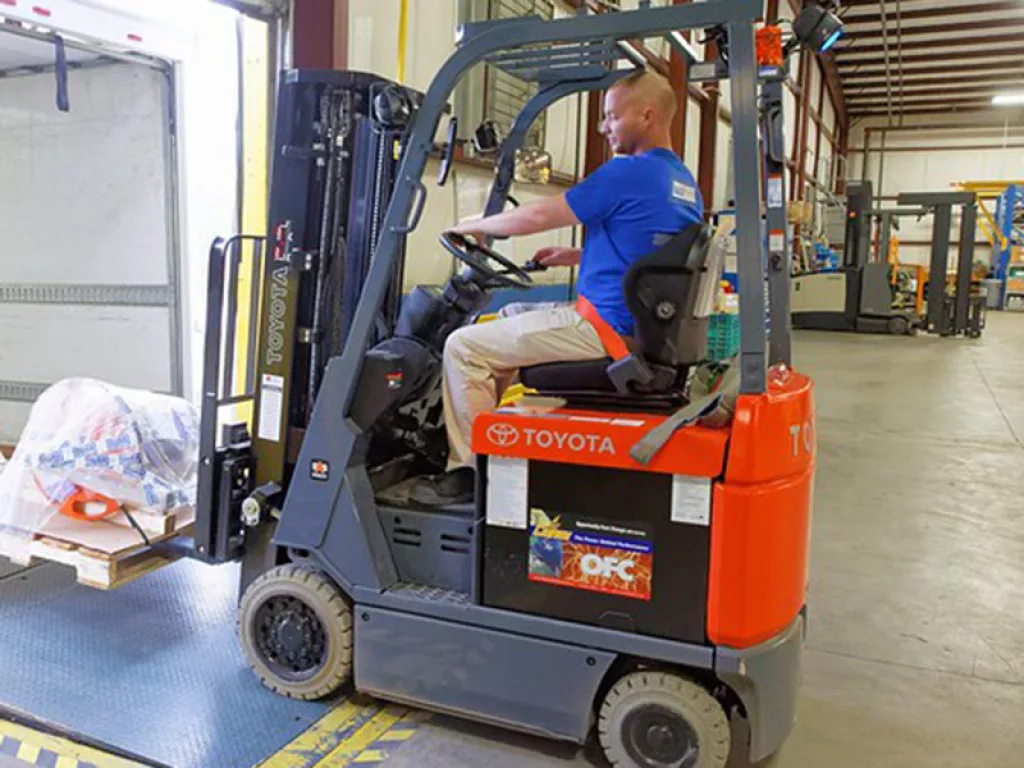 The automotive industry tends to be at the fore of the latest innovations. The space is fiercely competitive and is dominated by the Internet of Things (IoT). Over the past few years, there has been a considerable rise in the adoption of electric cars and an acceleration to leverage machine learning and artificial intelligence (AI). In 2022, it is expected that almost all automotive manufacturers will be building up their electric fleet and Pettigrew firmly has his finger on the pulse. "We've been able to carve a niche for ourselves in the lithium-ion battery import and distribution which has allowed us to stand apart in this space," he discusses. "There's a lot of opportunity and we're trying to position ourselves to capitalize on that shift so it's a great time to be involved."
Looking ahead, Pettigrew is full of optimism for the future and is keen to drive innovation. "Hundreds of years ago, everyone was a generalist and did a lot of different things. Now, there are specialists everywhere," he stresses. "The more technology-driven a society we become, the more opportunities that open up for companies that are flexible. Our aim is to drive innovation while looking at the market for opportunities. We want to have flexibility to grab market share; and we believe that for companies that are innovative and flexible, the next few years will either set the stage for a big win or for being pigeon-holed and shut out. We're full of excitement for the future."