The City of Tucson has undergone significant technological transformation over the past few years, we take a closer look
INTRODUCTION
The City of Tucson is a vibrant place.
Surrounded by the beautiful Sonoran Desert, the city offers a plethora of attractions ranging from outdoor activities, sightseeing, eateries and entertainment while playing host to millions of tourists every year. The city sits as Arizona's second largest city with over 542,000 residents and presents truly breathtaking views from left to right.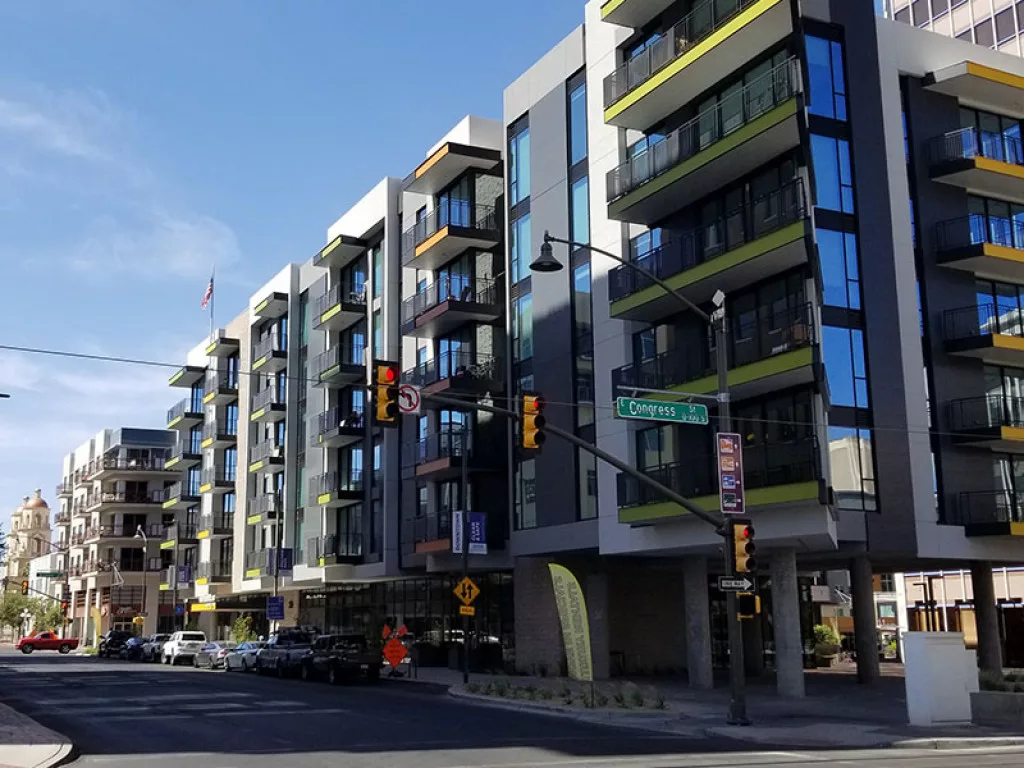 THE JOURNEY OF CONNECTIVITY
Today, the City of Tucson is in the midst of becoming a smart city and is introducing a Citizens Broadband Radio Network which will allow remote learning and multiple smart city applications in follow-on phases. Indeed, the city has connected around 1,000 children from less affluent households to the internet, however, aims to use the network for a variety of services ranging from smart city IoT operations to a city-operated regional cell phone offering. Due to the ever-increasing need for remote learning on the back of COVID-19, school districts across Tucson faced the collective problem that many households couldn't afford to connect their schoolchildren to the internet. With limited resources and budgets, school districts approached the city's IT department to see how they could assist with the issue.
It was a sizable and unprecedented challenge for the city; however, the city embraced the disruption and developed a strategic plan that began with a school and city-county partnership. Local municipal assets such as city fiber and building rooftops and towers, combined with federal grant money, resulted in a viable plan to solve the student connectivity issue near-time, while also creating a network that could benefit the community elsewhere long-term. A wi-fi approach was considered, however, the required equipment, installation resources and related costs to connect the 31 neighborhoods, five school districts and almost 100,000 students proved challenging. Subsequently, the city evaluated LTE and CBRS, identified key advantages they offer, such as signal reach, performance, proven security, seamless mobility and ultimately that became the foundation for the municipal solution.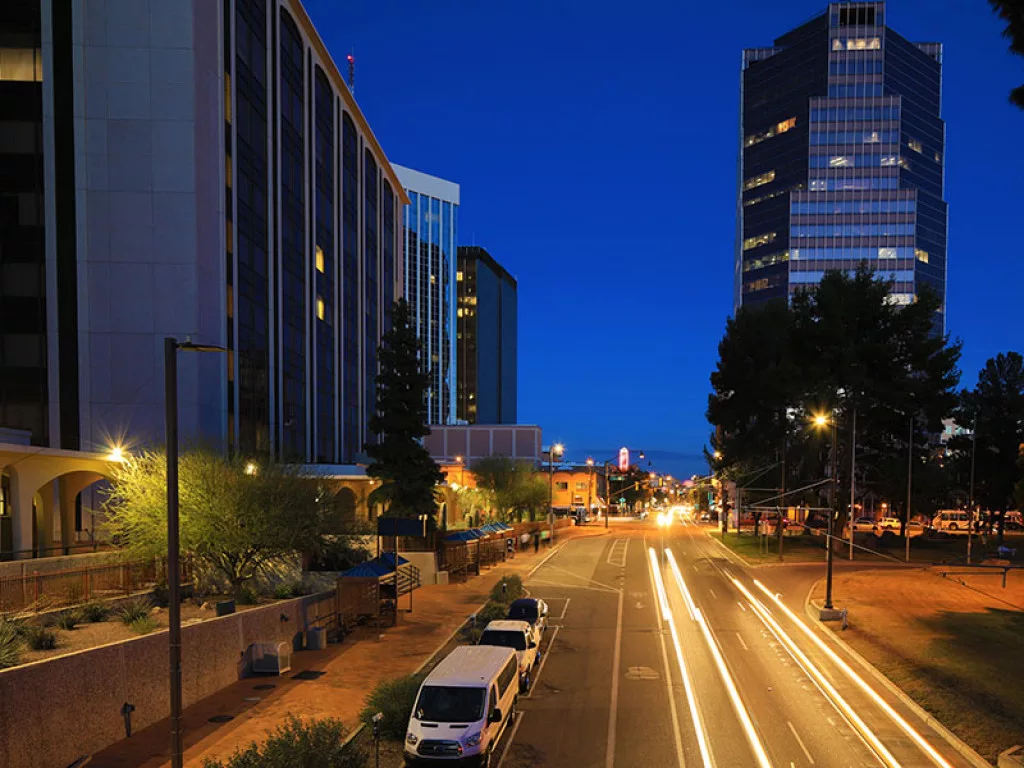 WORKING TOGETHER
Geoverse, a private cellular network operator, confirmed it is the managed service partner for the City of Tucson's Citizens Broadband Radio Network (CBRS) network implement throughout Tucson. The city's private network is one of the largest municipal cellular deployments implemented across the United States. The city has deployed the Geoverse Geocore Evolved Packet Core (EPC) as the critical control element to manage the CBRS radio network infrastructure from JMA Wireless, the Spectrum Access Service from Google and the many user devices. Mobile devices and end points will be populated with a Geoverse SIM card, enabling them to securely connect to the private network and utilize capabilities such as roaming if they travel off-net.
The municipal network provides high-performance wireless connectivity with download speeds of 50 Mbps. Additionally, the Geocore Service platform allows for network slicing across the cellular network, meaning that several virtual networks can each be dedicated to specific functions to better manage city infrastructure domains. Use cases include connecting the city's network of traffic lights, monitoring and managing its critical water systems, serving city parks and recreational spaces with public wi-fi and connecting first responders. It will also be the platform to offer its city staff low-cost, high-performance internet service.
Further, Tucson is beginning to leverage data to bring change inside the city. However, there are challenges to the installation of networking equipment. The city has had to implement filtering technologies to prevent users from leveraging the network to access pornography and other unsuitable content, similar to how a library operates its public internet services. Subsequently, the city had to staff a call center to answer questions from users that wondered why they couldn't access banned services and websites.
According to the Rand Corporation, around 20 percent of school districts have already adopted, plan to adopt or are considering adopting virtual school as part of their district portfolio following the COVID-19 pandemic. This is while many rural and undeserved families go without reliable service.
As remote learning continues to be a popular method of education, there is an expectation that virtual and hybrid learning models could become the norm over the upcoming years which could mean universal connectivity is a necessity rather than something that is nice to have.
The first 5,000 endpoint devices will focus on connecting teleworker and students, while phase two will focus on deploying endpoints and network core infrastructure with a strategic focus on public transportation and other public areas to maximize resident access. It is thought that the next phase of the plan will help equip around 70 to 80 percent of Tucson with LTE access.
Solving the digital divide is an important concern. With around 80 percent of the people that applied to Tucson's program having no access to the internet, the city acknowledges that it had underestimated how many people had no access to connectivity to even use the city government websites. While the pandemic created a number of challenges to overcome for the public sector, it also allowed for a different way of thinking in regards to public-private infrastructure partnerships and Tucson is playing its part in helping to close the digital inbalance. However, it is clear that the city's work is not finished yet.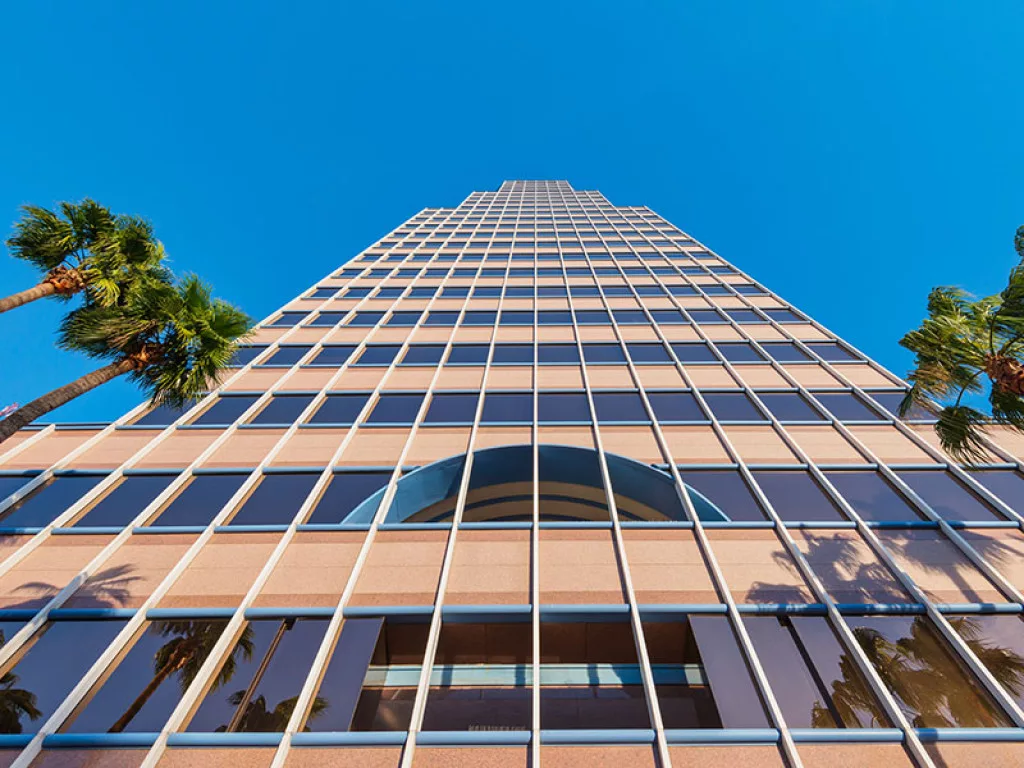 STRATEGIC AMBITIONS
With digital transformation continuing to seep into the city's core, optimization flows through Tucson's strategy. Inside Tucson today, there is a large amount of automation, and the city is seeking to optimize workflow continuously for the city's citizens. Focusing on the city's talent management strategy, training employees is a key component of long-term growth for Tucson. The city wants to continue to support its employees, and this comes from training for technologies available but is about implementing new methods that empowers its people.
The city remains primed to expand its connectivity drive and is seeking ways to fund the second phase of the network, which would support internet connections in public locations and on city buses. The second phase is anticipated to take place over the next two years.
The city is undertaking several sustainability initiatives. In terms of the environment, Tucson is developing a smart city ecosystem where it is deploying sensors throughout the city.
Tucson will begin to pull in data and work out how to make decisions on environment stability. The city is seeking to build a bridge that allows its citizens to connect with politicians as well as the departments to allow for a greater sustainability drive.
Ultimately, the City of Tucson has a vision to be regarded as a government agency that doesn't feel like government. However, in order to make this a reality, the city needs to be agile and continuously change to the evolving environment. Progress is well underway.