"The renewables market is a booming space full of activity and potential." We speak to Mark Hess, Chief Executive Officer of ENGlobal, about the company's facilitation of construction solutions within the energy sector
INTRODUCTION
Centered between two sides of an industry, ENGlobal exists as a vertically integrated mid-market firm providing complete construction project solutions to the energy market.
"ENGlobal started out as an engineering business and has now transitioned to be a complete project delivery firm," Mark Hess, Chief Executive Officer of the company, begins. "We are able to engineer, design, fabricate and automate projects, such as hydrogen plants, send it to the field for erection or assembly, and then we can commission that project."
ENGlobal's services are split between the realms of renewable energies and that of traditional oil and gas, with a presence across multiple states in the US.
With offices in Denver (Colorado) and Tulsa (Oklahoma), a corporate office and integration facility in Houston (Texas), and a fabrication yard in Henderson (Texas), the company handles projects ranging from between 25 to 250 million dollars, providing clients the highest quality complete construction solutions.
HE OLD AND NEW
For ENGlobal, operating across two sides of the energy industry provides both opportunities and challenges, as Hess elaborates.
"Each day is different in the industry," he reflects. "There is currently a big push for renewable energy, and there is a lot of focus from traditional hydrocarbon oil and gas companies becoming renewable energy-focused. This is great in the sense that renewables are being supported and so leads to more work in the space, yet limiting for the oil and gas sphere. Despite this, green energy and renewable power represent the new transition from fossil fuels and are very exciting areas full of development.
"We have a number of projects that we are working on within these areas, but we also spend a lot of time supporting the traditional oil and gas space. The way we see it, even if we, in society, were to transition all of our cars and other aspects of life over to electricity and green power, there would still be a need for fossil fuels, for example in the production of clothes, bottles and many other areas."
According to Hess, it is the mixture of progressive, government-supported renewables, and the societal necessity of hydrocarbon oil and gas, that ENGlobal maintains a dual focus within the construction solutions sphere of the US energy market.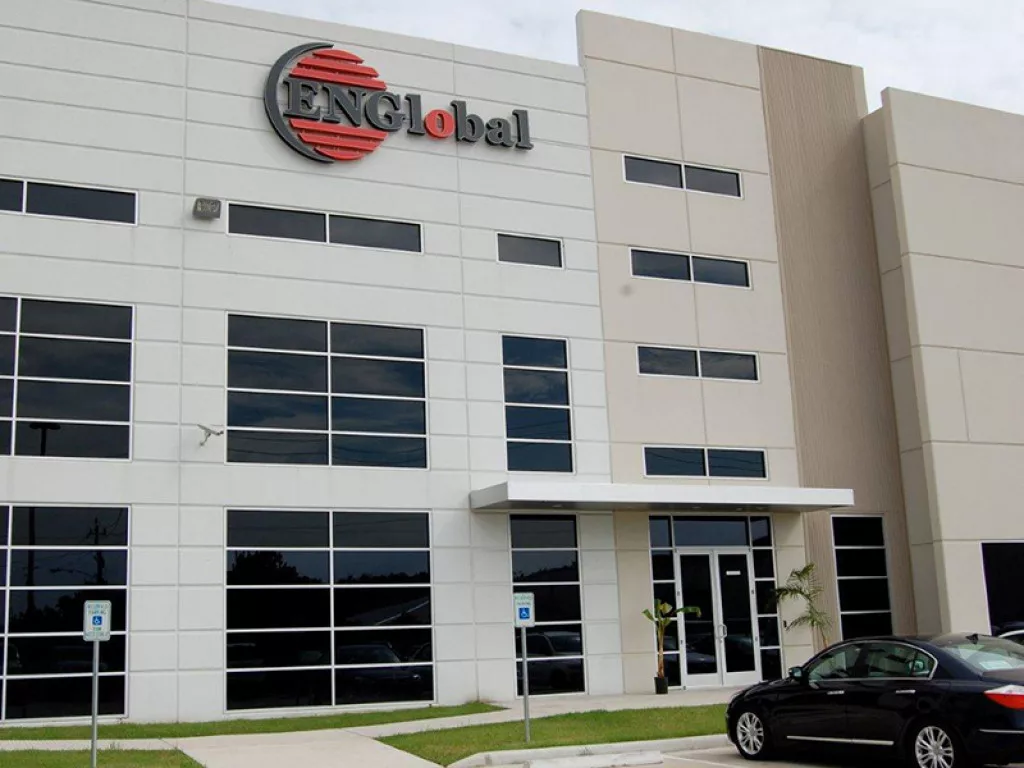 PROJECTS AND PROVISION
With over 250 dedicated and experienced employees across its offices, fabrication yard and integration facility, ENGlobal is able to supply various industry clients with turn-key project solutions.
"A prime example of this is the work we are doing with a hydrogen plant for a renewable fuel facility in Kansas," Hess explains. "We are providing our client with a hydrogen plant that we have built in our fabrication yard. We will then ship it in 24 truck-able process modules and other components, the modules will be delivered to the site, stacked on one another, connected, and they will form the hydrogen plant itself."
ENGlobal's modular hydrogen plant is an integral component of a renewable diesel facility with an expected maximum production of 10,000 barrels per day. ENGlobal's services include detailed engineering, and design, procurement, module fabrication and complete control system, including safety instrumented systems, commissioning and start up assistance – a complete and quality service.
"Currently in our pipeline we have a number of opportunities in green energy," Hess informs us. "The renewables market is a booming space full of activity and potential. We have many new projects that we are assisting with regarding getting the projects started. Once they start, we can conduct the feed studies all the way up to final investment decision (FID). And once that happens, and if the project is a go, then we can actually deliver them."
On top of this, the oil and gas side of the industry is looking just as promising for the company. ENGlobal has a Government Contract Division that handles multiple government contracts; conducting and carrying out automation work primarily linked to fuel handling custody and control.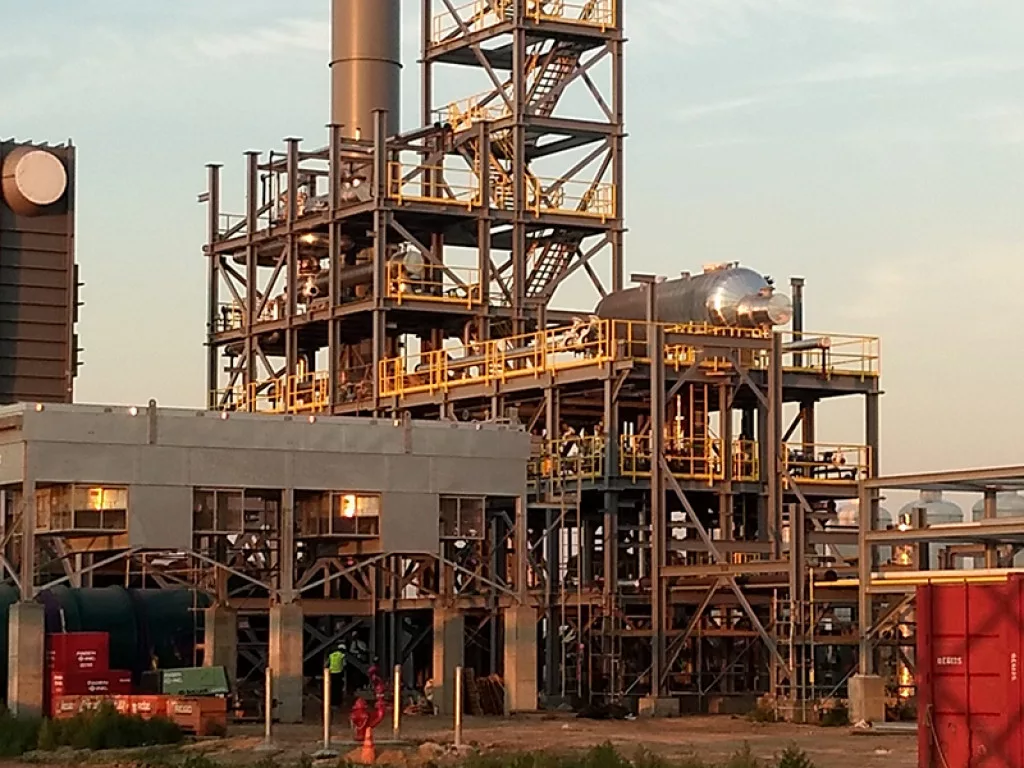 PEOPLE AT THE FORE
ENGlobal's construction operations within the energy industry would not be possible without the various business partnerships the company maintains, as Hess elaborates.
"ENGlobal makes use of many materials and resources, such as steel and wire for example, to build our plants. Because of this, the supply chain is very important," he says. "Within our automation engineering and integration, we also purchase smart equipment, like gas analyzers, that come from specific providers like Yokogawa Electric Corporation, Emerson Electric and others.
For ENGlobal, having these relationships with its providers are key. The company doesn't keep to one or two single suppliers but instead makes use of multiple business relationships to maximize its flexibility, and each of these are vital to their operations. Alongside this, ENGlobal's employees are paramount to the company's success.
"Our slogan, 'We deliver innovation', is not something that you can purchase, but instead it is something that comes from the employees," Hess tells us proudly. "We have very smart and experienced personnel at ENGlobal, and I can't state enough how important they are to the company.
"And because of this we try our hardest to keep them motivated and benefitting from the work that we provide."
As a people-centric company, one of ENGlobal's primary concerns is the complete safety of its clients and employees within the realm of company operations. ENGlobal holds a proud safety record, and it continues to be placed at the forefront of company operations from the past, in the present, and into the future.