With an international foothold, we spoke to Ryan Clancy, Managing Director of Martin Bencher Canada, about the company's regional projects and wider global presence.
"The mining industry is picking up and the renewable energy sphere is full steam ahead, as is the oil and gas sector, and the power industry that continues to develop. It's a very exciting time to be working in the project logistics industry."
This is the promising reality of North American logistics at present, and Martin Bencher Canada stands as a key player within the space.
The Canadian branch is a subsidiary of the international Martin Bencher Group and works very closely with its US counterparts. It is a professional project forwarding company with a global footprint and a focus on innovative and technical solutions designed to address moving oversized freight to destinations all over the world. The company transports cargo from various industries and specializes in the handling of heavy project cargo – everything from paper mills to power plants, renewables and oil and gas projects.
Martin Bencher provides professional worldwide services to each of these industries while ensuring that its core company focus remains its clients. These high-quality services sit within project shipping and transport with a particular focus on risk management and cost procurement, and are managed through 31 international offices, carried out by over 150 hard-working employees, in over 23 countries.
"We have great team players globally and we utilize our company network and partnerships to ensure reliable and innovative ways to move projects along efficiently and economically," says Ryan Clancy, Managing Director of Martin Bencher Canada, and iterator of the opening statement.
Originally, Clancy didn't aim to enter the logistics industry. It was after a chance opportunity granted by a friend that he began working in logistics in Johannesburg, South Africa, in 2002. Starting from the bottom and working his way up, Clancy gained industry knowledge and experience, and afterward also increased his continental experience by overseeing an office in Zambia.
Then, in 2008, an opportunity arose. Clancy moved to the Middle East to work for a heavy lift transport company in Abu Dhabi, and that's where his career in the heavy transport project field began.
"Exposed to the international market, I was able to see how everything functioned within the industry including large scale projects, large oil and gas refinery projects, power projects and more," Clancy tells us. "I spent the next four years in the land-based transportations space before one of my clients helped open up my experience to the global ocean transportation market around 10 years ago. This included local marine movements via barge and landing craft."
After moving through multiple positions, that included working in the UK, and moving back to Dubai, Clancy moved to Canada. Today, he sits as the Managing Director for the Canadian branch of Martin Bencher, overseeing multiple regional projects that span entire industries.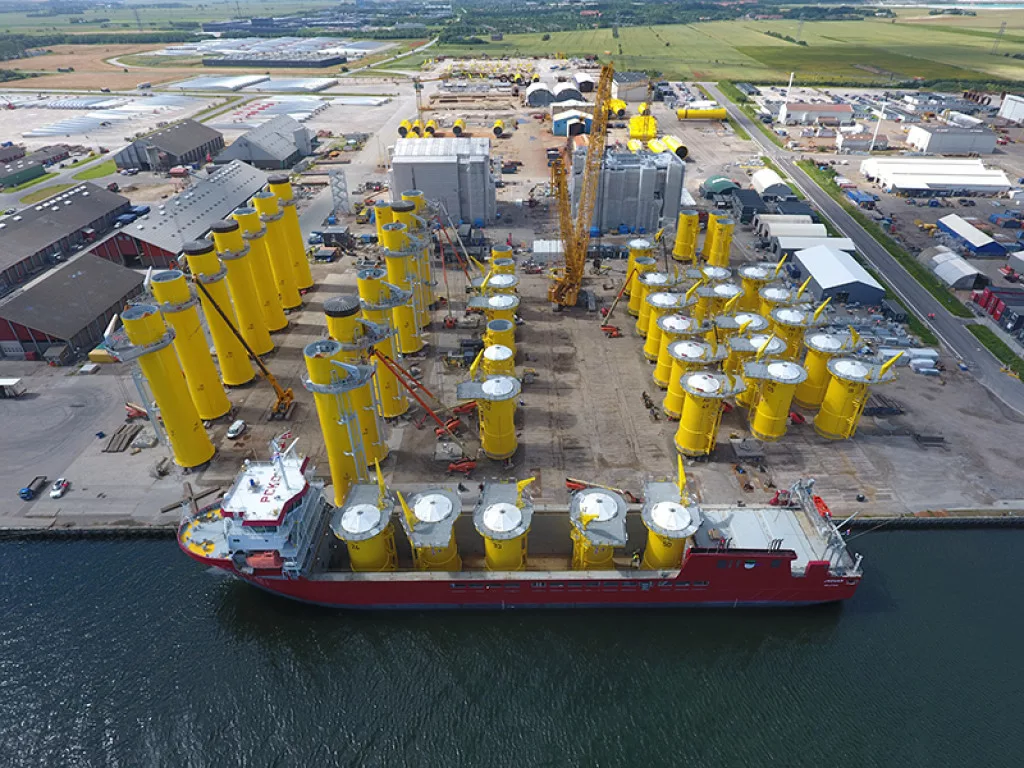 Martin Bencher's global reach is one of the many aspects of the company that sets itself apart from its industry peers. The communication and collaboration between its multiple offices and quality management allow the company to consistently be informed and up to date, as well as share a global breadth of knowledge to any one location. This level of in-house company support allows Martin Bencher the freedom to think outside the box when it comes to projects or business developments, providing the organization a high level of thought, preparation and organization to best enact its aims and goals.
Engineering is also a large part of Martin Bencher Group and makes it what it is. With its engineering concept division, the company can make 3D concepts and videos of a transport solutions. This enables the client to understand concepts and even use it as training prior to the real-time project execution.
These company elements are clearly seen in the many projects that Martin Bencher has to showcase. In the past two years alone, the company has carried out many plans including the LNG Canada Project. During the span of this project in 2020, Martin Bencher was fortunate enough to help one of its local clients manage over 27,000 cubic meters of cargoes of modules from China through to Canada.
"That was a very good project for the company in terms of working closely with our Chinese colleagues on a large-scale project and helping the client deliver on time," Clancy elaborates. "We have also carried out various power projects such as delivering various sized Power Transformers ranging up to 80 metric tons for our clients in Europe, and so the power sector is a very important part of our business. In the past 18 months we have completed multiple component shipments for renewable projects within and beyond Canada."
Martin Bencher also supplies a multitude of clients with machinery and components for the paper mill industry. Only recently the company delivered large components into Alberta from Europe on a very time sensitive project and has multiple related projects in the pipeline. A prime example of the company's projects within the paper mill industry is Martin Bencher's 2015 milestone project – the largest in the company's history.
One part of this successful project involved the transportation of evaporators from China to Indonesia, with the evaporators a total of 58 packages, 34,000 meters-cubed and 4,400 tons, including nine heavy pieces (200 to 465 tons each). Another land-based transportation project in this sphere was Martin Bencher's successful delivery of a rougher back up roll in January 2021. The cargo arrived from Japan and Martin Bencher Finland handled the local transportation. Cargo was transported from the southern to the northern part of Finland. The rougher back up roll weighed 86.35 tons and in total 29,839 cubic meters was transported.
A more recent example of Martin Bencher's professional services are two in-house record-breaking projects. Within the project logistics industry 'high and heavy' usually describes oversized and heavy cargo shipped on a RoRo vessel. Martin Bencher expanded the concept somewhat and broke a couple of internal records along the way. During the past few weeks, the company has handled a couple of remarkable shipments that involved extreme height, extreme weight, and many working hours of careful planning and execution by the company's experts and employees.
The first was the transportation of the highest piece of cargo to date in Martin Bencher history, a 130-meter-tall ship-to-shore crane, moved between two ports in the Baltic region. The second, the transportation of the heaviest piece of cargo in company history. This was a 19,800-ton jack-up drilling rig from Asia to the Middle East.
On top of this, Martin Bencher's projects envelope the oil and gas industry, in which the company exports modules, skids and compressors to countries including Australia, and the mining sector and the delivery of components with a very promising pipeline.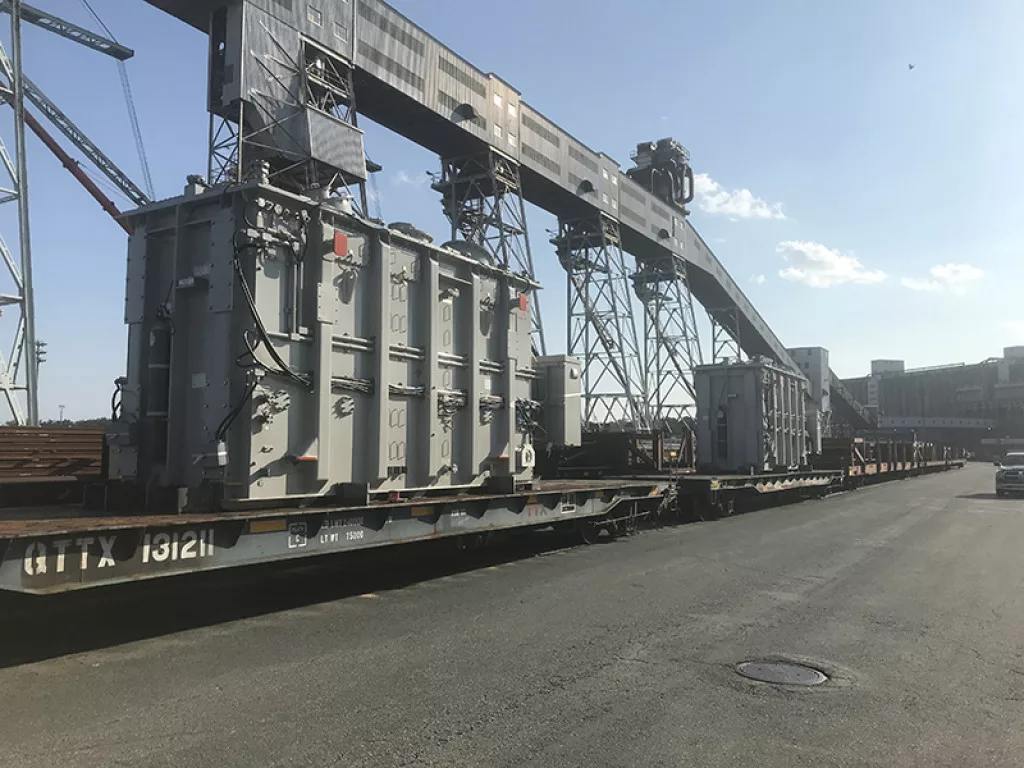 The success of each of these projects is largely due to the quality and reliability of Martin Bencher's supply chain partners.
"Our partners are vital to company operations," Clancy affirms. "Our partners include ocean carriers, crane operators, truckers, rail operators and port crews, without which we cannot function."
Martin Bencher understands the critical nature of supply chain relationships to the success of the company and celebrates each and every relationship it has with external businesses and services. As Martin Bencher acts as the project forwarder in the logistics operations, it relies on the expertise, experience and equipment of external companies to complete the supply chain process. In this way the partners and suppliers Martin Bencher chooses to work with are pivotal to the overall result of industry projects.
And each of these projects are spearheaded by teams of dedicated and hardworking employees who utilize their skills, knowledge and industry experience to ensure the best outcomes for the company and its clients. In light of this, Martin Bencher recognizes every individual and the efforts they put in to keep the company running.
"They are good at what they do and incredibly valuable," Clancy tells us proudly. "We give them the freedom to do what they do and how they do it, because they have gained the trust of the company and are both experienced and extremely reliable.
"Our teams can also voice any concerns or ideas whenever a shipping project comes along. Operating in Canada, it's the second largest country on the planet, so we have many obstacles that come along with the territory; mountains, lakes, freezing temperatures, the list goes on. So, we are in the business of constantly thinking of new ways of doing things and my team is very aware that their say counts. The top management of the company are always looking for new and innovative ideas, and so we celebrate teamwork as a core part of Martin Bencher."
Into the second quarter of this year, 2021 looks to be on the road back towards a relative normality for many industries. Following Martin Bencher's opening of two branches across Turkey and Spain in 2020, the company has recently also formed a branch in Holland and has further expansion plans for the future.
Providing professional project forwarding services across North America, and with an ever-growing international presence, it is worth looking out for Martin Bencher Group.