Full Throttle for Females in Trucking: Ellen Voie, President and CEO, Women in Trucking Association, Inc
Ahead of the Accelerate! Conference & Expo in November, we catch up with Ellen Voie, the inspirational Founder, President and CEO of the Women In Trucking Association, Inc.
Writer: Phoebe Harper | Project Manager: Tom Cullum
Tell us more about the Women in Trucking Association, Inc. (WIT) – when were you founded and what was your initial vision?
Ellen Voie, President and CEO (EV): WIT was formed in March 2007 when a dozen influential women (and our attorney) met at a conference to determine the mission and establish the non-profit organization. There was one employee hired (Char Pingel), and I was the chairwoman of the board.
We met our goal of reaching 500 members within the first year and our vision has advanced for over 15 years. Currently, WIT includes 7,000 corporate and individual members in 10 countries. 15 percent of our members are men who join because they support our mission.
In 2010, the Women In Trucking Scholarship foundation was formed as a charitable organization to provide tuition grants to women seeking careers in safety, driving, technical fields, and to advance a career in the supply chain.
Since inception, how has WIT progressed in terms of its objectives and the messages it tries to get across?
EV: Our mission is threefold; to encourage the employment of women in the trucking industry, minimize obstacles, and celebrate the successes of our members.
To encourage employment of women in the industry we have created a Girl Scout Transportation Patch and curriculum along with an activity book. We also have a truck driver doll for children to start being exposed to the trucking industry at an early age. In addition, we created the annual I HEART Trucking photo contest to share visuals.
Our latest program is the Driver Ambassador WITney trailer, a mobile unit that provides a hands-on learning environment and simulator, which is taken to schools and other events to introduce the public to careers in the supply chain. We have an Image Team to include women in both the US and Canada who speak to the media, do product reviews, and provide ride-alongs to legislators and regulators as well as members of the media.
To address obstacles, we have mentoring programs, and our new driver portal to help potential or current drivers understand the industry better. We also work with truck stops on safety and security and truck manufacturers to provide a more ergonomic work environment for our female professional drivers.
We celebrate the successes of our members through numerous recognition programs, including the member of the month, driver of the year, Influential Woman in Trucking, Distinguished Woman in Logistics, and our new technology innovation award.
What are some of the major hurdles preventing a woman from identifying the trucking industry as a potential career path?
EV: The biggest hurdle is the industry's image as a male-dominated environment. Women often don't picture themselves in the trucking industry because they haven't seen other women doing these jobs. That's why we have the Image Team, our Driver Ambassador program, and the member of the month award where we share stories of women in different roles. We must highlight these women so other women will see them and think about how they can be a part of the supply chain.
Could you tell us more about your membership base? How many members are there and is it a diverse demographic?
EV: We currently have 7,000 individual and corporate members. They consist of drivers and their spouses, students, retirees, as well as trucking companies, truck driving schools, manufacturers and suppliers. Comprising both men and women, we have added nearly 1,000 members since the beginning of this year, so we are growing dramatically.
Finally, what's next for WIT? Are there any major priorities for the year ahead?
EV: Currently we are in the process of finding my replacement, as I have announced my retirement in 2023. I founded this organization and have grown it into something I could never have imagined, but I am ready to hand over the leadership responsibilities to someone who has a fresh vision and a different perspective. I will always be the founder and for that, I am extremely proud.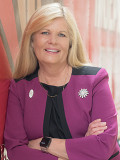 Women take the Wheel: Lily Ley, Vice President and Chief Information Officer, PACCAR
PACCAR is putting the pedal to the metal on gender diversity in the North American trucking industry. We examine the progress of its electrification strategy and energizing empowerment in the workforce with Vice President and Chief Information Officer, Lily Ley
Writer: Phoebe Harper | Project Manager: Tom Cullum
Behind the wheel of the major supply chains that keep the world turning by delivering cargo and essential commodities, a new labor force continues to emerge.
Taking to the tarmac of the North American trucking industry, a growing number of women are being seen in the driver's seat, pursuing a fruitful career path that has long been obscured by outdated archetypes and antiquated perceptions of traditional gender roles.
Although prevailing challenges remain for women entering this historically male-dominated sector, the past decade has seen continuous evolution and a paradigm shift. A report published by FreightWaves in Spring 2022 found that roughly 47 percent of the US trucking industry was made up of women, which in turn comprised of seven percent working as truck drivers, 23 percent in management roles, and the additional 17 percent operating in supporting administrative positions such as office personnel.
Similarly, the Women in Supply Chain survey published by Gartner reports that women now represent 19 percent of C-level positions in supply chain organizations across North America in 2022, increasing from 15 percent in 2021.
Fueling this boom are the organizations that actively seek to incentivize women truck drivers as a source of recruitment, opening up a whole new demographic for labor that has long been underrepresented or overlooked.
This is essential in the current industrial climate, as many players in the supply chain navigate the continued disruption and historic labor shortages left in the wake of the COVID-19 pandemic. Indeed, WIT research has found that the influx of female drivers began to truly pick up the pace during this unique period.
Alongside incentivized recruitment efforts, certain organizations are focusing on cementing their status as receptive, enabling, and empowering environments for women to work in.
Working in partnership with WIT for over a decade, PACCAR is one such organization that prides itself on a company culture founded on a diverse and fair workplace for all employees.
QUALITY, TECHNOLOGY, INNOVATION
Headquartered in Bellevue, Washington, over the past 117 years, PACCAR has cemented its reputation as a global leader in the design, manufacture, and customer support of premium light-, medium- and heavy-duty trucks. Iconic names in trucking models, including Kenworth, Peterbilt and DAF, were born from PACCAR's world-class industrial prowess.
Quality, technology and innovation are the three guiding tenets that lie at the bedrock of the company's operations and run throughout the diverse business lines united within the PACCAR brand, such as PACCAR Powertrain, PACCAR Parts, PACCAR Leasing, PACCAR Financial Services, PACCAR Winch and Dynacraft.
It is not just the products themselves where PACCAR excels, but also the fundamental technology that powers seamless logistics, as embodied by the PACCAR Information Technology (ITD) division and complementary Global Connected Services organization.
Indeed, the past decade has witnessed PACCAR embark on an ambitious journey of digital transformation, as the company has embraced the flexibility and adaptability required to establish itself as a technological leader.
This momentous effort has entailed the adoption of customer-centric systems, data intelligence, and a major shift towards modern cloud-centered architecture, alongside a host of other technological avenues.
This all feeds into an overriding strategy founded on modernizing and automating IT, thereby reimagining PACCAR's operating model with heightened resiliency and increased security in a technologically advanced business environment.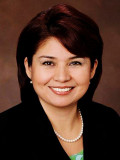 A TECH-FUELED JOURNEY
Laying the cement of this digital foundation is Lily Ley, as PACCAR's Vice President and Chief Information Officer (CIO).
Ley brings to the role over 30 years of experience in the tech field – another industry which, much like trucking, is a male-dominated field.
"Female representation is growing, but the top tier is still dominated by men," she observes.
Indeed, as CIO of a Fortune 500 company, Ley is a minority, with latest figures from Statista recording that just 25 percent of those in CIO positions at Fortune 500 companies across the globe are female.
"I began my career in Mexicali, Mexico, as a Pascal programmer for a small software firm. In 1989, I started working with Kenworth Mexicana as a developer (Pascal and COBOL)," she shares.
During the next 17 years Ley progressed from position to position with ever-increasing scope and responsibility, before scaling the heights of an IT Director role for which she relocated to the US.
"In 2006, I moved to Kirkland, Washington to work for the Kenworth Division. Since then, I have been taking on numerous roles with growing responsibility including my current job as Vice President and CIO of PACCAR."
Determining the career background that led to her current position, it was an innate curiosity and ambitious personality that has persisted since childhood, which inspired Ley to pursue her own interests, as a self-proclaimed "nerd" with an analytical mind.
From humble beginnings in Mexico, this inquisitive outlook paired with the purely practical drive to make money led to Ley becoming the first in her family to earn an Undergraduate Degree (BA/Computer Science Engineering) and an MBA.
"I grew up in a family that encouraged me and my five siblings to try new things. I was a dedicated student and extremely good at math and science, winning several recognitions as the Student of the Month and Student of the Year several years in a row during Junior High," she recalls.
"At the time, I had one goal – to get a job and assist my parents by paying the family's expenses."
Fast forward three decades and Ley became the first female to sit on PACCAR's Executive Operating Committee.
It is these founding stages of Ley's career and the impressive trajectory that ensued which are instrumental to her story, conveying how women don't just appear in leadership positions – it takes hard work, commitment, and a network of support.
"I believe my success is due to the support of my family, mentors, and sponsors who believed in me and encouraged me to take on challenging tasks and try new things," she says.
ROLE MODELING AND MENTORSHIP
As a woman in the industry that has been celebrated for her achievements – including her nomination as winner of the '2021 Influential Woman in Trucking' award by WIT – Ley embodies the inspiring version of role modeling that may be considered lacking for other women drawn to entering the trucking space, in whatever position.
"Women face a shortage of female role models," she comments. "Those just starting out in their professions are searching for women in leadership roles to imitate but are having difficulty finding examples that are relevant."
Alongside her work at PACCAR, Ley dedicates considerable time to mentoring students and advocating for inclusivity in the workplace for women, leveraging the platform she has earned and the influence she has amassed over her career thus far.
As Ley's own career path shows, mentoring has an instrumental role to play in encouraging career development, particularly when acknowledging the challenges that prevail throughout the industry which might deter a female professional from considering it as a field of work for a host of positions – whether as a truck driver themselves, in operations or in an office-based role.
In recognition of this inequity in opportunity and the value of greater integration throughout the wider industry, PACCAR manifests the change that is needed.
"Its Diversity and Inclusion councils, mentorship programs and training are designed to empower and position women to successfully assume leadership roles and responsibilities," Ley elaborates.
Mentorship programs include the PACCAR Parts' "Wings Mentoring Program and Peterbilt's Protégé program. These programs provide an opportunity for employees to initiate a mentoring relationship with a more experienced colleague through which both their personal and professional development is nourished. Mentees identify personal career objectives and develop an action plan to achieve their goals.
By so doing, the company attracts the widest pool of talent available, particularly women.
"As women, we face many challenges. We want to be 100 percent perfect in everything we do both personally and professionally," observes Ley.
"In any organization, women can be found who are strong, smart, and technically competent in comparison to their male counterparts. These women still face many obstacles. Corporate offices are slowly bridging the gender gap, but there is still a lot of work to do."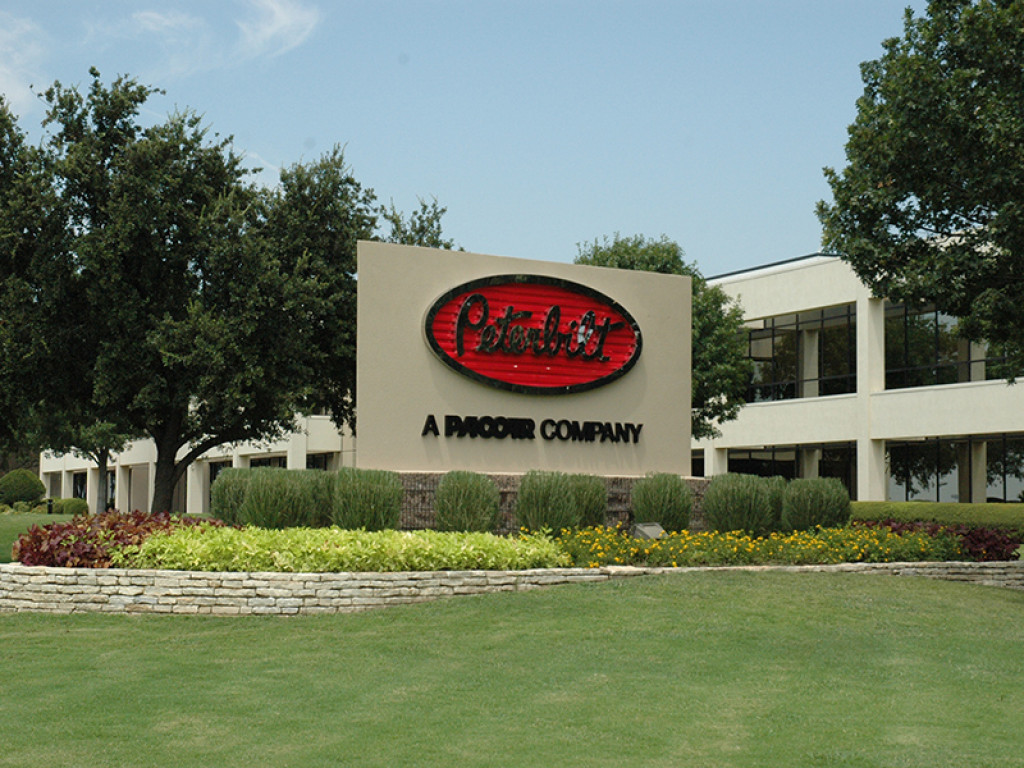 AN EMPOWERING WORKPLACE
For PACCAR, an inclusive and fair working environment is part of the culture, lived at every level of the company from the top down and encouraging all to aspire upwards, inspiring ambition and maximum engagement regardless of gender.
"PACCAR's leadership team plays a critical role in driving employee engagement. They strive to inspire others by demonstrating principled leadership, providing mentorship, and recognizing the talents and contributions of employees.
"The team also fosters an atmosphere where PACCAR employees can feel empowered to communicate openly, assertively and with respect. Driving engagement is a worthy goal that PACCAR's leadership team pursues every day," Ley states.
While this translates to employees across all genders, PACCAR in particular prides itself on being a fantastic workplace for women. This is evidenced by its intrinsic relationship with WIT, working as a Gold Level Partner with the association since 2019. Michele Rodgers, Peterbilt's Engineering Manager, serves on the WIT Board of Directors, and several PACCAR divisions – including Peterbilt Motors, Kenworth Truck Company, PACCAR Parts, PACCAR Engine, and Dynacraft – were each honored as a "Top Company for Women to Work for in Transportation" by WIT in 2020 and 2021.
"The culture and career advancement opportunities at PACCAR make it a great place for women to work. PACCAR's diverse and inclusive workplace promotes personal and professional development," comments Ley.
PACCAR also provides flexible hours, competitive compensation and benefits, and continuing education assistance designed to nurture women's progression within the organization, enabling them to achieve rewarding career paths and act as role models in much the same way as Ley.
The PACCAR Women's Association (PWA) is testament to these efforts, as a dedicated body within the company designed to increase the representation of women in leadership roles. In so doing, PWA provides resources through education, networking, and mentoring to PACCAR's female employees.
"We want to promote equity and support their empowerment to achieve both career and personal success."
Since its establishment, PWA has pursued the goal of bringing together the organization's most talented women to network and learn from each other, whilst also developing long-lasting friendships.
Despite this explicit focus on improving the workplace for women, a defining factor of PWA is its gender inclusivity, equally relying on the participation and involvement of male members of the workforce on the understanding that both sides of the conversation must be represented. It is, after all, a collective effort, and this is reflected in the forum's inclusivity.
"Gender inclusiveness means involving everyone in advancing women in leadership roles. Men are part of the conversation, and advocate for women," she continues.
"We know that male champions believe in fairness, gender equity, and the development of all talent in the organization. Men and women in PACCAR understand that gender inclusiveness is an effective part of talent management, and everyone plays a critical role in progressing women's careers."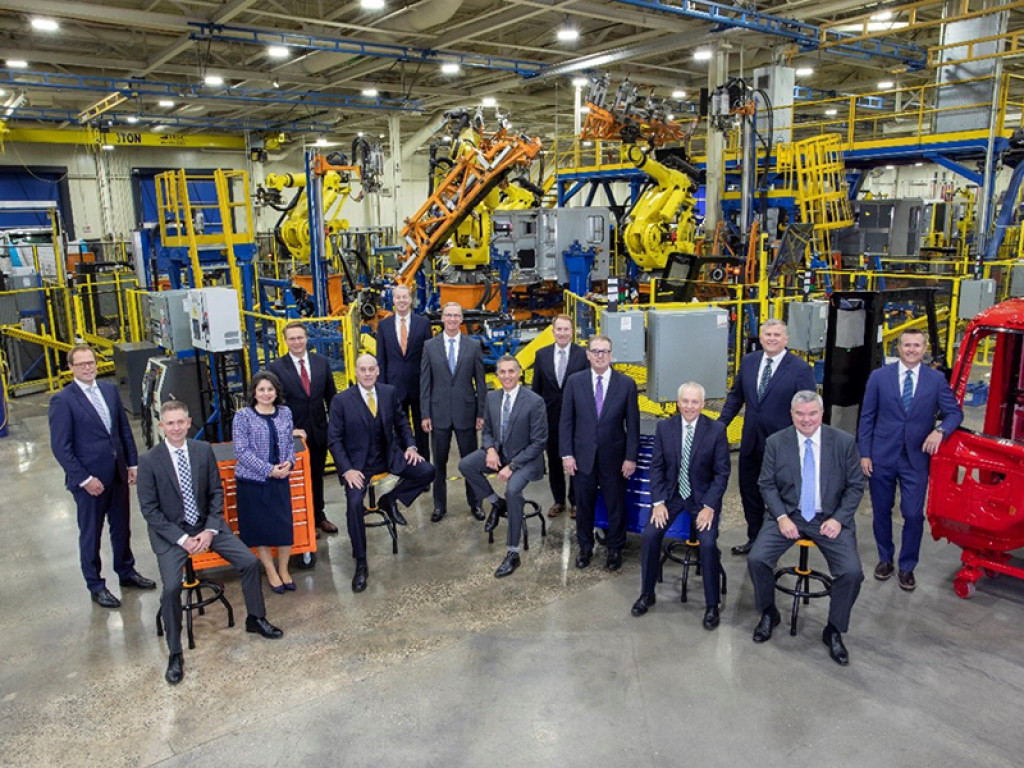 INNOVATION, SUPERCHARGED
The progressive stance that PACCAR occupies in its dedication to advancing the development of its employees, regardless of gender, is reflected in its innovative suite of products that occupy the cutting edge of progress within the trucking industry.
Nowhere is this more relevant than within the company's electrification strategy, as it charges ahead on the journey to decarbonization. Indeed, environmental responsibility is one of the company's core values, and reducing emissions whilst enhancing fuel efficiency within its truck models is a major area of focus.
In terms of the models themselves, Ley highlights several vehicles that are trailblazing examples of the electrification drive.
"Peterbilt, Kenworth and DAF lead the industry with nine battery electric vehicle (BEV) models available for customers," she says.
The Class 8, Peterbilt Model 579EV is one such vehicle, featuring aerodynamic benefits, driver comforts, superior visibility, spacious interiors and safety measures, all combined with the advanced technology of an electric powertrain.
The vehicle's fully integrated, all-electric powertrain utilizes thermally controlled lithium iron phosphate battery packs to provide a range of up to 150 miles. Designed for optimal weight distribution and performance, the Model 579EV is a premium, zero-emission solution for any PACCAR customer looking to decarbonize their business.
Tackling emissions of another kind, the medium-duty Kenworth K270E Class 6 and K370E Class 7 battery-electric trucks are designed to respond to increasingly stringent urban restrictions on noise levels.
"These popular and proven platforms combine fully integrated, state-of-the-art electric powertrains with superior visibility, maneuverability, and driver comfort. High-density battery packs deliver up to a 200-mile range with zero emissions and a rapid one-hour DC recharge," Ley explains.
"The result is an excellent, eco-friendly solution for local distribution, pickup and delivery and last mile logistics applications."
Meanwhile, PACCAR's equally iconic nameplate – DAF – offers the LF Electric, CF Electric, XD Electric, and XF Electric, all of which represent the ideal solution to a zero-emissions distribution truck. These models are fit to serve the vast majority of distribution applications.
"The DAF 19-ton LF Electric showcases a 260-kW electric motor that's powered by a 282-kWh battery pack, the results are outstanding performance and even more importantly, it has a range of up to 175 miles – which is highly unique for its class," she adds.
PACCAR's foray into electrification looks beyond the trucks themselves, centered on a whole-picture approach that incorporates all the various elements required to adopt a successful electrification strategy for any customer that extends beyond the vehicle itself.
"One of the core questions posed when considering the transition to BEVs often surrounds the accessibility of infrastructure, ie., how will we keep our vehicles powered?
"Though the initial discussion often focuses on charging the first purchase, customers are looking for a guarantee that PACCAR has a charging strategy to keep them moving in the right direction," says Ley.
PACCAR's approach to zero-emissions embodies a holistic vision centered on establishing an electrical charging infrastructure and distribution network that meets the customer's demands. The latest technology is therefore leveraged to produce an innovative, in-house charging solution, thereby allowing PACCAR to drive the proliferation of alternative fueling points.
This full line of BEV charging stations offers an optimal fit for the various use-cases and environments that Kenworth, Peterbilt and DAF trucks encounter.
Technology is therefore incorporated not only as an integral part of PACCAR's commitment to the environment, but also as a people-centric organization that seeks to fully accommodate and exceed the expectations of any customer.
"PACCAR is dedicated to utilizing the latest technology to provide outstanding customer service and deliver innovative, industry-leading products and services to help customers maximize uptime," Ley surmises.
THE ROAD AHEAH
Looking to the future, Ley's ambitions are as much concerned with the dynamic times that lie ahead for PACCAR, as they are with her own personal leadership goals.
This highlights the symbiosis that PACCAR encourages to thrive between the two – both the company's overall progress, and that of the employees united within it, creating a holistic model of growth and development.
"PACCAR is now standing at the brink of a new frontier," comments Ley, hinting at a boundless future of possibility for a company that places innovation, sustainability, and people-centric values at the fore.
"PACCAR spearheads the truck industry by progressively incorporating the latest technology, maintaining best practices towards top operational efficiency, and limiting environmental impact."
In terms of how she envisions her own trajectory, the impressive path that Ley has pursued thus far is only set to continue for PACCAR's Vice President and CIO, with a commitment to seeing her own technological roadmap bear fruit.
"I will continue growing with PACCAR, particularly in areas like autonomy, zero-emissions, and connectivity, where we are already industry leaders. I have big plans for my future," Ley shares excitedly.
"I plan to make something of myself, and not give up. I have a major fear of failure and I won't let it get to me. My dreams are what keep me going; they are an object for me to strive for."
With an impressive fleet of future-friendly trucks, and a company culture that is founded on the quality of its people and services, the ingenuity of its technology and the innovation embodied by its products, PACCAR is well-established as a company at the vanguard of the North American truck industry.
But it is the responsibility of the leadership team, and figures like Ley, to inspire the right values throughout the company that will keep PACCAR moving in the right direction.
"Executive courage around action, communication, and trust is a critical leadership skill that I will continue to develop. Like any muscle, the more you flex it, the stronger it becomes," she shares.
"I see myself as a PACCAR leader who can influence, care for, and value people with compassion and empathy, because employees who feel valued and appreciated by their leaders are more likely to go above and beyond and be happy in their roles.
"Finally, I will continue advocating for diversity and inclusion to promote gender equality, and will continue to empower individual women to help them achieve career and personal success.
"I want to earn the recognition as a visionary leader in our company."
Trusted to Protect: Angela Banajee, Director of Loss Control, Acuity Insurance
With a focus on the trucking industry, we delve into Acuity Insurance and the products and services that truckers can benefit from, after speaking to Director of Loss Control, Angela Banerjee
Writer: Jack Salter | Project Manager: Tom Cullum
Acuity – the ability to hear, see, or think accurately and clearly.
By definition, Acuity Insurance (Acuity) allows customers and businesses to do just that, with its innovative property and casualty insurance products.
A top regional insurance carrier with over $6 billion in assets and $2 billion in annual premium, Acuity is one of the best-performing, well-run companies in the industry.
"Acuity has been named on Ward's list of 50 top-performing property-casualty customers for 23 consecutive years, putting us in the top two percent of insurers nationwide," acclaims Angela Banerjee, Director of Loss Control.
"We actually have a 100 percent customer claims satisfaction rating, where customers rate our service as good or higher. Among all claimants, including third parties, it is 96 percent."
Protecting what matters most to customers is the number one goal of Acuity, whose claims satisfaction is testament to its ethical and fair treatment of people.
Indeed, recognized with the Better Business Bureau (BBB) Torch Award for Ethics, the company embraces a philosophy of "daring to care" for customers to provide unmatched service.
Claims are handled from start to finish by Acuity's own representatives, rather than third-party adjusters, so customers and agency partners always have one point of contact no matter the complexity or coverage involved.
"Our goal is always one-call resolution. We answer incoming calls within 16 seconds, and our claims service includes same-day, meaningful claim contact," Banerjee outlines.
"Our claims philosophy is based on the understanding that we "rebuild shattered lives". It also reflects our company's common purpose: "With kind hearts, we dare to care for our family of employees, agents, and customers by staring down risk"."
Trusted by more than 120,000 businesses, Acuity is unwaveringly committed to doing business through a network of independent agents, allowing customers to engage with people they know and trust in their communities.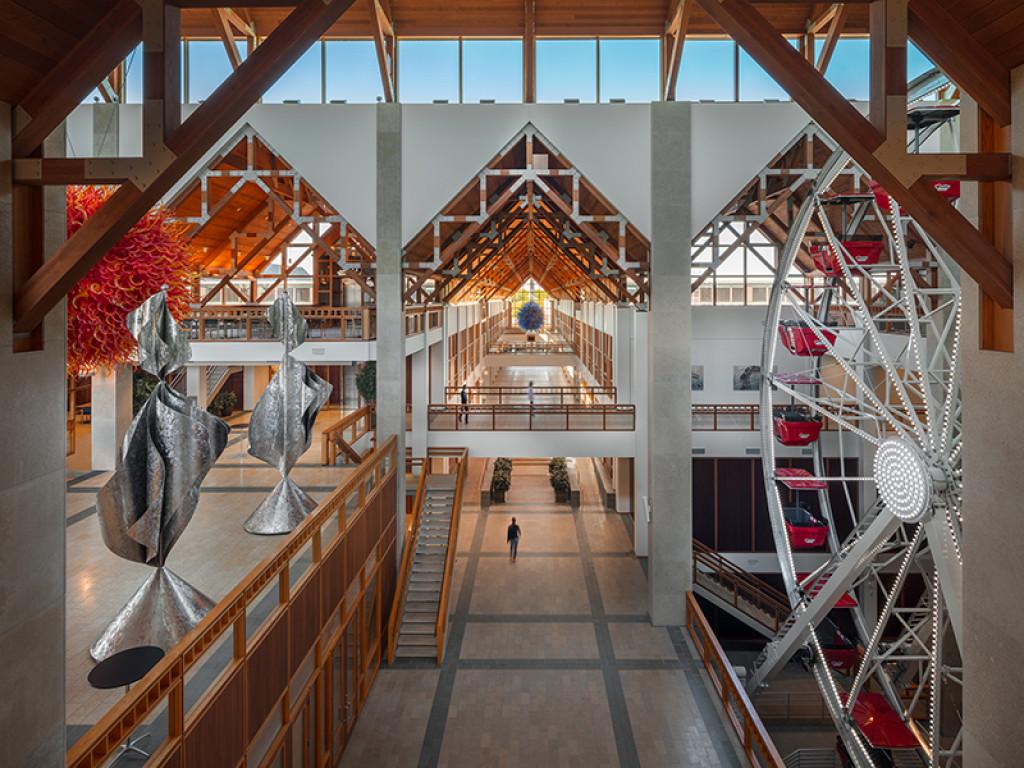 Benefits for truckers
An award-winning trucking insurance provider, Acuity is headquartered in Wisconsin and provides cover for over 300,000 vehicles, including 45,000 trucks, for customers ranging from owner-operators to large fleets.
"We know trucking. We've always been an insurer of truckers and motor carriers, and we want to support everything that they do.
"We start with all the coverages you expect, such as commercial auto, cargo, workers' compensation, general and excess liability, as well as trucking-specific coverages such as deadhead (no trailer), bobtail (empty trailer), trailer interchange, and cyber insurance," details Banerjee.
"Our truckers' enhancements provide over 20 coverages with truckers in mind, and we make all the necessary federal and state filings that customers need," she continues.
Acuity offers a plethora of other products and services that truckers benefit from, including a motor carrier toolbox.
This free online resource provides access to tools, programs, and policies designed to help motor carriers comply with regulations such as the Compliance, Safety, Accountability (CSA) program, and improve their overall safety and operations.
A vast collection of trucking safety materials and resources are likewise offered by Acuity at no cost, whilst a network of 62 dedicated loss control professionals provide risk assessments and consultations to trucking insureds.
"Our field loss control representatives' analyses of potential and existing customers enable us to underwrite based on the merits and niches of each business," Banerjee informs us.
"For our trucking accounts, we know that a weak CSA score does not mean a poor fleet safety program. If motor carriers don't have the knowledge or tools to understand their data and improve, we partner and provide those to them.
"We use analytical tools that model the impact of motor carriers' efforts to reduce Federal Motor Carrier Safety Administration FMCSA violations that impact their scores, so we can show where they can have the biggest impact."
The modeling of CSA scores and technology advancements provide Acuity with measures to share and consult on, thus having more of an impact on its insureds' performance and road safety.
Acuity's consultations to insured motor carriers also includes Cliff Johnson, Trucking Specialist at Acuity, who has 30 years of personal experience in the trucking industry as a driver and owner.
These loss control efforts not only help the individual motor carrier, but also contribute to highway safety for all.
"Many of us drive nearly every day, and do it without much thought. Anyone who has been impacted by a vehicle accident knows that any effort to improve safety on our roads is worth the effort and can save lives," Banerjee acknowledges.
"We also partner with Truckers Against Traffickers, to distribute their information to our insureds and agents so they can help us fight human trafficking."
Meanwhile, a dedicated in-house customer focus team works to stay on top of industry trends and help create new products and services that truckers need.
Trucker Focus, Acuity's quarterly newsletter, is also delivered to all trucking clients.
"We create engaging customer-facing content, which helps truckers to address operational, safety, and compliance challenges," Banerjee says.
Relationship with WIT
Acuity is active in over a dozen state and national associations, including Women In Trucking Association, Inc. (WIT).
As a member of WIT, Acuity has enjoyed a close relationship with the association, sponsoring and attending the annual Accelerate! Conference & Expo event and donating to the Women In Trucking Foundation.
"The mission of WIT, to encourage women to enter the trucking industry and foster their development and success, is an important one," emphasizes Banerjee.
"Our relationship with WIT, other trucking associations, and the industry as a whole are important to us, not only to insure them but to support what they do."
The company also sponsors an annual contest for National Truck Driver Appreciation Week, to celebrate and acknowledge the work of truckers.
However, according to the American Trucking Associations (ATA), there is a national shortage of about 80,000 truck drivers, with women heavily underrepresented.
WIT's initiatives empower women, create a path for them to find a career in trucking, and enhance their leadership skills, which will also enhance the resiliency of the industry in years to come.
Acuity is active in a number of other schemes to support women in trucking-related industries. For instance, as a member of the Auto Care Association, the company helped to provide toolkits through the Women in Auto Care initiative to alleviate the toolkit cost barrier for women in the industry.
Through WIT, the importance of diversity, equality, and inclusion (DEI) to Acuity is clear.
"It is a fundamental part of our success. We are fiercely committed to the respect of, and for, the individual," Banerjee affirms.
"Our commitment to DEI is reflected in our entire organization, from our board of directors, to the executive team, to our managers and employee base. We select the best person for the job and empower everyone to pursue professional and personal development."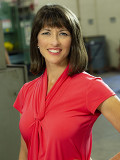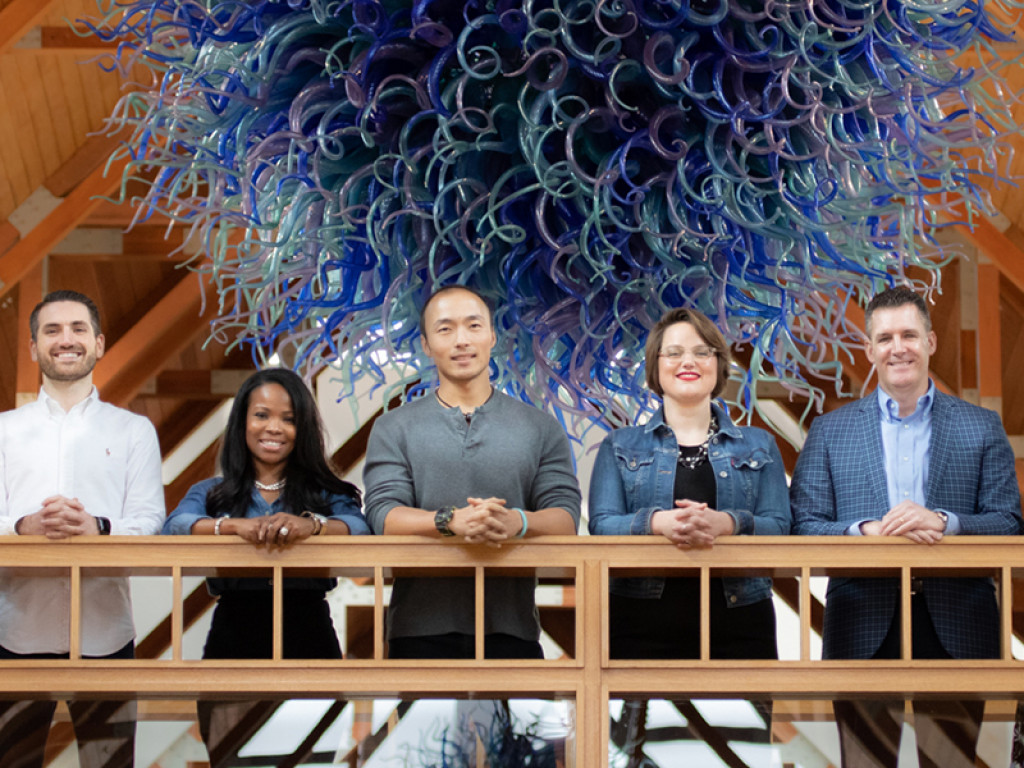 Promising growth
Equally, Acuity has an ongoing, iterative strategic planning process that involves everyone in the company.
"Our approach to strategic planning earned us the top overall Innovation Award in 2021 from the National Association of Mutual Insurance Companies (NAMIC)," reveals Banerjee.
Acuity's strategic planning and overall approach to business has helped the company to grow over 12 percent in the last 12 months, seven-fold since the turn of the millennium, and double its top line revenue in the past nine years.
It equates to a growth rate almost triple that of the industry over the past two decades, as Acuity defines its priorities and goals not just for the year ahead, but well into the future.
"There are several key promises we make to agents and employees. They include remaining an independent, mutual company, delivering a world-class claims service, and maintaining a broad appetite for business," Banerjee shares with us.
"We also promise to pursue innovation, maintain our technology leadership, and to not just be a great place to work in the insurance sector, but the best place to work in any industry, guided by sound underwriting principles."
Empowering the Fleet: Michael Precia, CEO, Fleetworthy Solutions
Fleetworthy Solutions takes pride in the provision of industry-altering safety compliance, whilst bringing gender diversity to the transportation industry through the Women In Trucking initiative. We explore more with CEO, Michael Precia

Writer: Ed Budds | Project Manager: Tom Cullum
"We are the compliance partner for those who aim higher."
Like many other industries, the trucking sector has benefited vastly from the integration of new and innovative technologies.
Fleetworthy Solutions (Fleetworthy) is on a quest to change how the world thinks about compliance. To that end, Fleetworthy has searched for and secured leading companies in the field of transportation safety, compliance technology and service solutions for the trucking industry, all of whom exude the level of performance and professionalism required to join its ever-expanding family of strategic alliances.
With over 25 years of experience selling and managing sales and account management teams, alongside delivering software as a service (SaaS) solutions to global organizations, Michael Precia, CEO of Fleetworthy, held key management positions at Purchasepro, Perfect Commerce, Capgemini and Sciquest before arriving at his current position. Interested in working for a company headquartered in Wisconsin, Precia chased this senior role with ambitions to enhance and grow the local area.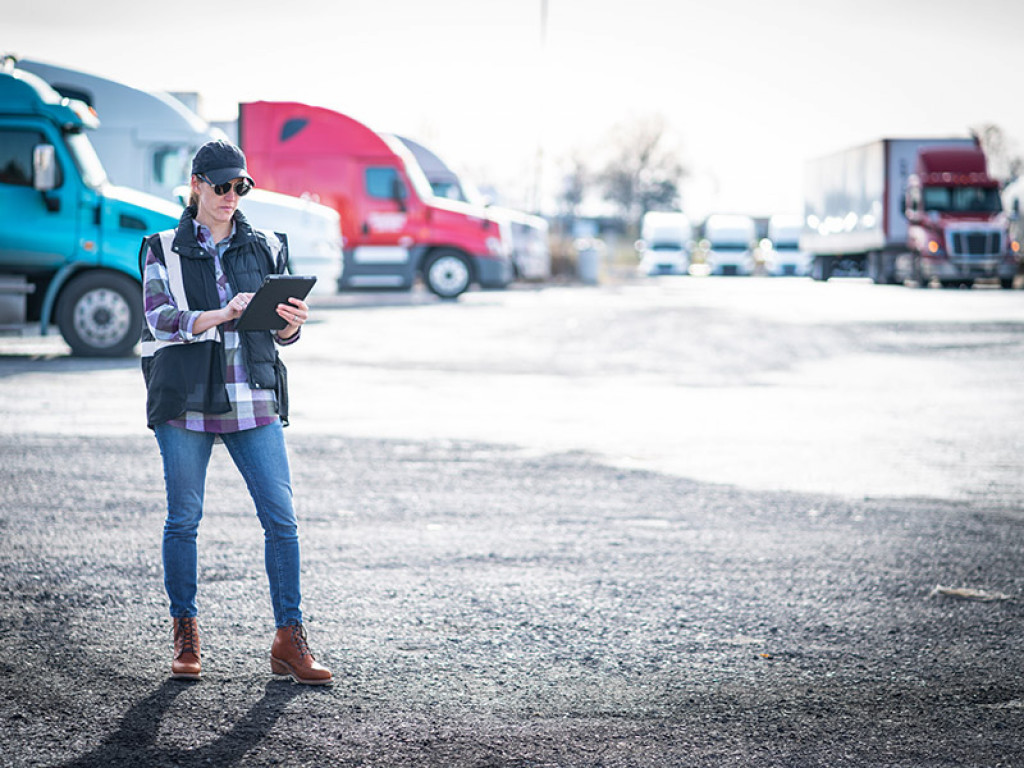 "I wanted to find a new challenge, one that I felt I could positively impact, after spending many years working for companies that were either located in other states from a headquarters perspective or even in other countries. Naturally, I was excited to find an organization that was bulk-headquartered in Wisconsin and to help grow it, which we've achieved together over the last few years," he begins.
"Additionally, it's been a rewarding sector to be involved with recently, given the importance that the trucking industry holds in terms of infrastructure and supply chain, and our ability to support this was especially highlighted during the COVID-19 pandemic. I believe this changed the public's perception of the industry in a positive manner."
Fleetworthy recently moved into a new headquarters specifically to foster more peer-to-peer interactions and enhance communications, making sure that when customers come to the site there is an easy method of collaboration, not only with the senior management team but with their safety teams. Collaboration remains core to the Fleetworthy methodology of business.
"Culturally we have a very open-door policy, so we try to eliminate hurdles regarding getting answers to our employees and customers. You can imagine if we become an extension of a carrier safety department, there is a lot of autonomy that we must give to our staff to make the right decisions," details Precia.
Going beyond compliant
Fleetworthy doesn't just provide solutions but also a roadmap to safety and compliance excellence. The company offers the power of intelligent compliance, providing visibility and control over customers' trucking fleets to streamline processes, reduce risk, and improve profitability. The cost of fines and downtime associated with driver and people safety and regulatory violations can be avoided using Fleetworthy's comprehensive and proactive approach to Department of Transportation (DOT) regulations and safety risk management.
Few trucking fleets have centralized record-keeping and dedicated compliance experts to maintain the program at a reasonable cost. Fleetworthy provides a clearer path to be able to streamline safety and compliance improvement efforts regarding drivers and people.
"We are a transportation compliance company, and we help carriers of all sizes maintain compliance from a driver and asset perspective to not only keep your drivers and company protected, but also help keep the public roads safer too," expands Precia.
Fleetworthy's approach to going "beyond compliant" as the company motto dictates, is based on the highly effective combination of three pillars: technology, data, and people who truly care about the company. Data offers key information, but alone it can either be overlooked or overwhelming in quantity. Technology is vitally important to streamline activities, provide visibility and better decision-making ability.
Finally, without knowledgeable people with a deep understanding of the complexities of the transportation industry, technology can only get you so far, and therefore, success relies on the intersection of all three factors.
"We call it a three-legged stool, it's our technology, our people, and our understanding of the carrier's data to make sure that they're making smart decisions from a compliance perspective. Other suppliers in the transportation industry may do one or two of those areas competently, but Fleetworthy is distinct in that we excel at all three, resulting in our concept of the Intelligent Compliance Platform (ICP)," Precia explains.
The insight to understand the data that the technology collects and automates enables Fleetworthy to provide guidance and produce results that go above and beyond for its clients. The ICP is used to gain visibility, control and streamline processes, reduce risk, and improve profitability.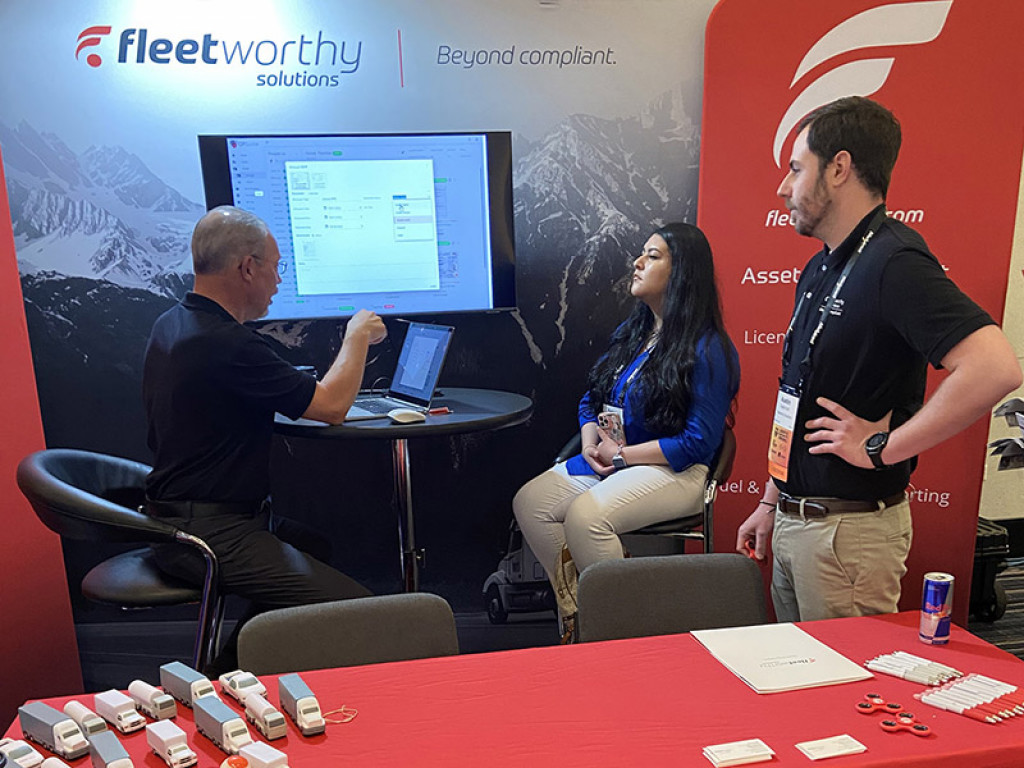 The power of data
Fleetworthy wants to allow the power of its revolutionary CP Suite to take its customers beyond compliant.
Boasting 40 years of experience in regulatory compliance, the company draws on a wealth of actionable data which informs every level of decision-making.
"It's one thing to have data, but it's another thing to have a partner that can analyze the data and present you with practical steps and decisions to take in order to protect yourself from a risk perspective," Precia elaborates.
"We take all the knowledge that we've derived over 40 years and put it into a product that is on a modern tech stack. Able to integrate with other systems and programs, this allows our customers to come to us as a destination and make decisions that are going to protect them," he adds.
Having drivers or equipment in a fleet can bring struggles with the management of DQ files, registering vehicles, and all the other headaches that go into complying with DOT and FMCSA regulations. Fleetworthy offers to solve this by undertaking compliance work to protect its customers' people and assets.
"Our cloud-based solution tool, CP Suite, is the most powerful compliance software in the industry. This solution does the heavy lifting to get our clients to maximum compliance and then keep them there," acclaims Precia.
"CP Suite is our newest platform that we released at the beginning of this year, and we're very excited about it."
Elsewhere in the industry, the government has begun to alter the hours-of-service rules, and it remains vitally important for Fleetworthy as a compliance partner to be able to consume that information so that it can provide a 360-degree view of what's really going on with a particular fleet and its drivers. In this way, it was important for the company to build the CP Suite so that it can consume every variety of GPS information and fuel data to create a comprehensive overview of service.
Women in Trucking
The Women In Trucking Association, Inc. (WIT) is a non-profit organization with the unwavering mission to encourage and promote the employment of women within the trucking industry. It aims to celebrate their accomplishments, minimize obstacles faced, and is supported by a passionate leadership team, highly engaged members, and committed sponsors and partners.
Women must be provided with flexible work arrangements, fair compensation, and inclusive corporate cultures that encourage and support their professional development and general advancement. Fleetworthy supports this quest for equality, by helping to find resources, best practices, innovative ideas, and content that creates such an environment.
"The majority of our employees are women, and we as a company are on a mission to make sure that we help female professionals to gather more experience and subsequently move up the food chain when it comes to their careers," Precia tells us.
"This industry-changing initiative perfectly aligns with our company values. Knowing that we must get women involved in an industry that in the past has always been dominated by men was something that fit perfectly with Fleetworthy, as we endeavor to support our female employees."
The company continues to support the WIT initiative both financially and by participating in conferences and other key events, ensuring that Fleetworthy remains an established vehicle for female employees to excel in their professions. It is this commitment to enacting change that promises a truly bright future for women in trucking.
Changing the Dynamic: Katie Keich, CEO, Full Advantage LLC
Leveraging decades of logistics industry experience, we discuss dismantling stereotypes and the necessity of education with CEO of Full Advantage, LLC, Katie Keich
Writer: Phoebe Harper | Project Manager: Tom Cullum
"It's a huge industry out there. You can make a whole career out of it – it's not just a job."
But for Katie Keich, that's exactly how her entrance into the logistics industry began – with an unassuming administrative assistant job paying $10 an hour. Fast forward to today, and Keich has climbed the echelons to executive roles, occupying a host of positions and advisory roles on a rich and "rewarding" journey that has revealed myriad lessons along the way.
"I have been in various different positions, but this is an industry that keeps you coming back!"
As a senior credit and collections executive bolstered by over 20 years of experience, a further 15 years of which were spent specializing in logistics, Keich is firmly established as an expert in the field.
Today, Keich's career background culminates in her current role as CEO of her own company – Full Advantage, LLC (FA), a Pennsylvania-based financial services company that partners with businesses around the world. The organization was born from Keich's recognition of a need for education and solutions around improving billing, payment processing, and credit and collections in the marketplace.
"Our mission's central focus is to help businesses increase revenue and scale through optimization of back-office processes," she explains.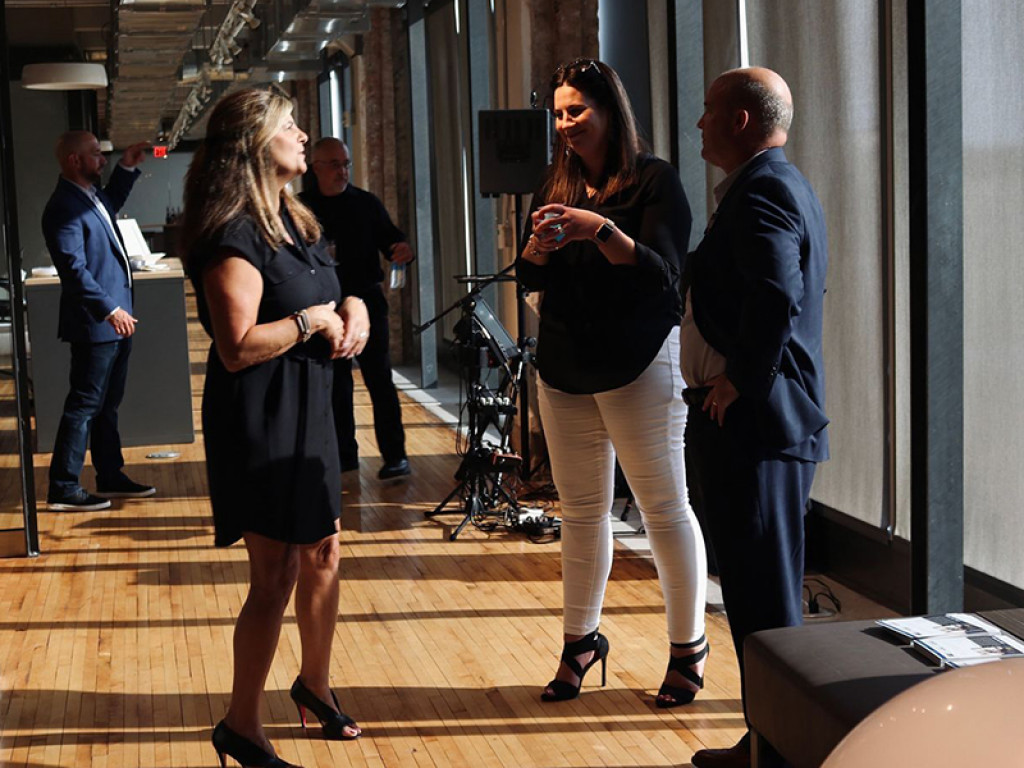 Through this endeavor, Keich leverages her previous experience, including that of Director of Credit and Collections, which saw her as a major contributor on the team that grew an organization from a franchise of under $5 million in revenue to a global logistics organization with a revenue of over $1.5 billion.
With such an impressive track record, including her five-time consecutive award for Special Recognition of Outstanding Performance at a previous organization, it may be easy to perceive Keich as a shining success story. However, she is keen to express and showcase the journey to her position, both for herself, and to encourage other women in similar positions to do the same.
"I didn't just arrive at the table, I earned my seat and now it's time to create more room and add more chairs," she shares proudly. "I seized every opportunity presented to me and spoke up about wanting to be a part of ones that weren't."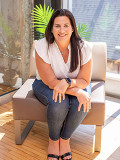 UNLOCKING EDUCATION
For Keich, education and opportunities for mentorship are the fundamental keys to truly unlocking potential and driving the industry's future.
Indeed, it was this same recognition of a greater need for education that led to the inception of her own company, with FA's primary mandate involving helping SMBs (small and medium-sized businesses) to scale through implementation of done-for-you services, establishing a greater understanding of the financial marketplace.
Keich herself recalls the terminology itself within logistics as one of the original educational hurdles she encountered, as if it were an exclusive language understood only by those within the field and not immediately translated to new entrants.
"Even something as simple as the lingo within the industry is something that needs to be debunked," she says, referring to terms like 3PL, FCL, FTL and a host of other acronyms to get your head around that are a simple example of an early barrier that many encounter.
A keen advocate for mentor programs in the logistics field, she attributes these opportunities as the best way to foster and nurture rewarding careers in a sector that might not be an obvious choice for many women, and where, although there are growing numbers of inspiring female role models, it may transpire as if they just magically appeared in a leadership position.
"Mentorship is the greatest obstacle," she identifies. "We need to showcase those female leaders, but more importantly, how they got to where they are."
Education goes hand in hand with another critical pillar in redressing the gender balance in the industry – visibility.
"We, as women, need to do a better job at sending the elevator back down and helping other females as well in their rising careers.
"Other women need to see the stories."
With every journey starting with one small step, Keich supports the reintroduction of career day programs in elementary schools to offer a crucial early window into the industry.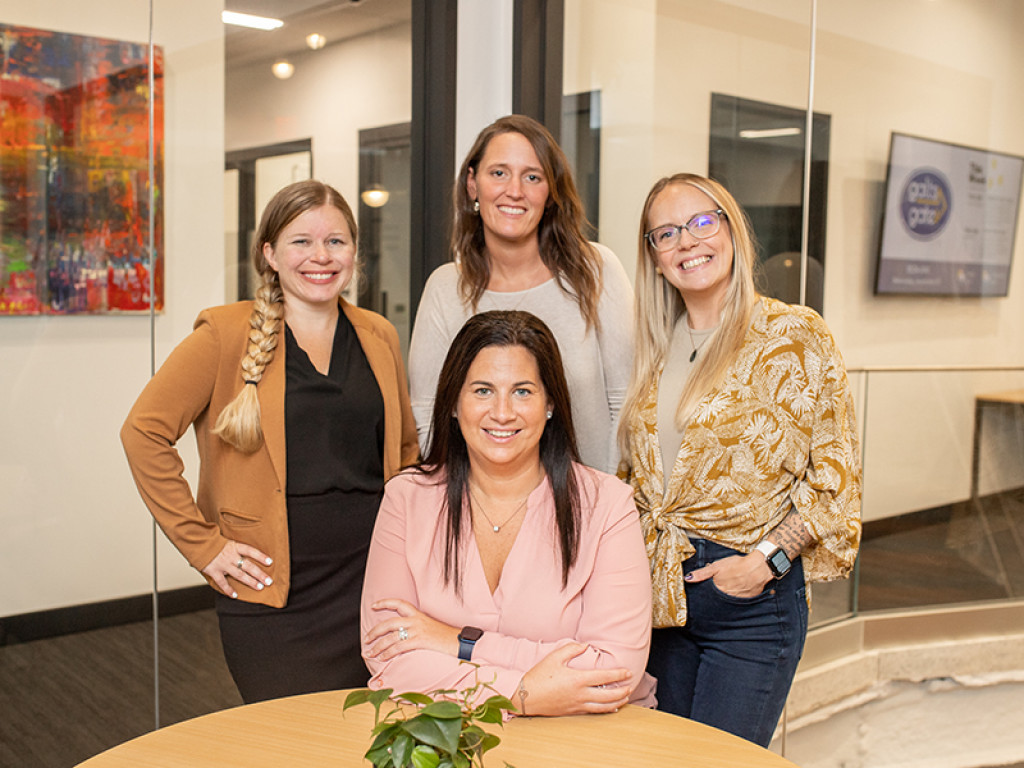 THE PARADIGM SHIFT
Most recently, Keich has become involved with the Women in Trucking Association, Inc. (WIT) – the not-for profit body that consolidates female players in the logistics space and seeks to encourage greater diversity within the industry.
On the topic of success stories in the field, she cites Ellen Voie (President and Founder, WIT), Kristy Knichel (CEO, Knichel Logistics) and Nicole Glen (CEO, Candor Expedite) as major figures of influence – all of whom are WIT members. Indeed, it was the latter who initially inspired her to join the association.
For over a decade, WIT has been committed to creating an inclusive platform dedicated to promoting employment opportunities, tackling obstacles, and celebrating the successes of women in the logistics space. Its membership primarily comprises professional drivers, and other business professionals, such as Keich, who share in that vision and mission.
Keich credits WIT in enabling her to become a greater "part of the conversation" through WIT's collective force, although she admits that she is yet to explore all the opportunities made and possibilities it makes available.
A passion shared by both WIT and Keich concerns disturbing the prevailing mindset surrounding women entering logistics, as one that is centered on traditional and outdated perceptions of gender roles.
"We need to remove the stigma, and there is a responsibility on us as women to do that," she says. "It is still a male-dominated field, but the dynamic is changing, in exactly the same way that the nursing industry in recent years has become more and more populated by men."
Keich herself shares details of her own personal home situation, where archetypal roles are reversed with her stay-at-home husband shouldering the day-to-day domestic duties that might typically be associated with a woman. But even for those that have such commitments, as working mothers perhaps, she goes on to highlight how women might not realize the level of flexibility that a career in trucking permits.
"In this field, a woman might grow to have the flexibility to be able to be home with her kids every night, or every other week if she is working cross-country routes, since that is the schedule she will have created for herself."
Drawing to a close, Keich hints at some exciting new developments taking place within her own company, including FA's launch of a new tech software designed to create logistics invoices, assess credit risk, address quoted versus billed issues, collections, and more.
Since Katie envisioned this software, she knew that once she found the right partner it would only be a matter of time before the software would revolutionize the logistics industry. "We've been fortunate to find tech partners to collaborate with for design and launch and are thrilled to share that it will be ready for implementation in 2023," she says.
Using her professional voice and extensive executive experience as a force to educate and encourage women to pursue an often-overlooked field, Keich will continue to empower future generations of female leaders in logistics.
________
EXPEDITER SERVICES
Trucks of the Trade: Jason Williams, CEO, Expediter Services
Expediter Services stands today as a leader in capacity solutions and ownership opportunities within the vast trucking industry. We explore the growth of Women In Trucking and nurturing sustainable profitability with CEO, Jason Williams
Writer: Ed Budds | Project Manager: Tom Cullum
"I didn't so much choose to get into transportation and the trucking business, as much as I was forced into it. We had a family-owned business in another industry that we were forced to close, and my father asked me to stick around to see if we could do something together.
He was the first to see an opportunity in trucking and we jumped in with both feet."
The opening recollections of Jason Williams, CEO of Expediter Services (ES) encapsulate a resoundingly innovative spirit and determination, as well as an entrepreneurial hunger that lies at the core of this industry leader in trucking capacity solutions and ownership opportunities.
According to Williams, the entire US transportation industry is in a state of flux right now, from the complicated nature of labor laws, to what used to be the relative simplicity of new truck deliveries. Today, it's becoming increasingly common to see smaller fleets of trucks and owner operators struggling with the current increases in expenses, whilst trying to maintain profitability. Technology and payment methods within the industry are also changing quickly which create their own challenges, even though the long-term effects are expected to be good.
Springing from humble initial intentions of operating as a corporate provider of capacity to non-asset-based motor carriers, ES as a company was never meant to be a motor carrier, and consequentially an industry niche was identified for becoming a stable capacity provider.
"We started from the very beginning, focusing on what the driver needed. It didn't take us long to realize that what they needed most was opportunity. This caused a major shift in our company towards helping contract drivers open and grow their own business," explains Williams.
With this change of focus, ES began in earnest to develop the items these small businesses would need to operate safely and profitably. Today, this includes financing, leasing, renting, insurance, fuel, safety training, shop and tire platforms. Anything that a large carrier requires, ES now has the capacity to offer, to either a single truck owner or the owner of an entire fleet.
"We have proven that by creating profitable small businesses within our community, that we can address most of the issues that the industry has experienced when owner-operators are forced to function without the impressive array of support services we bring to the table," he adds.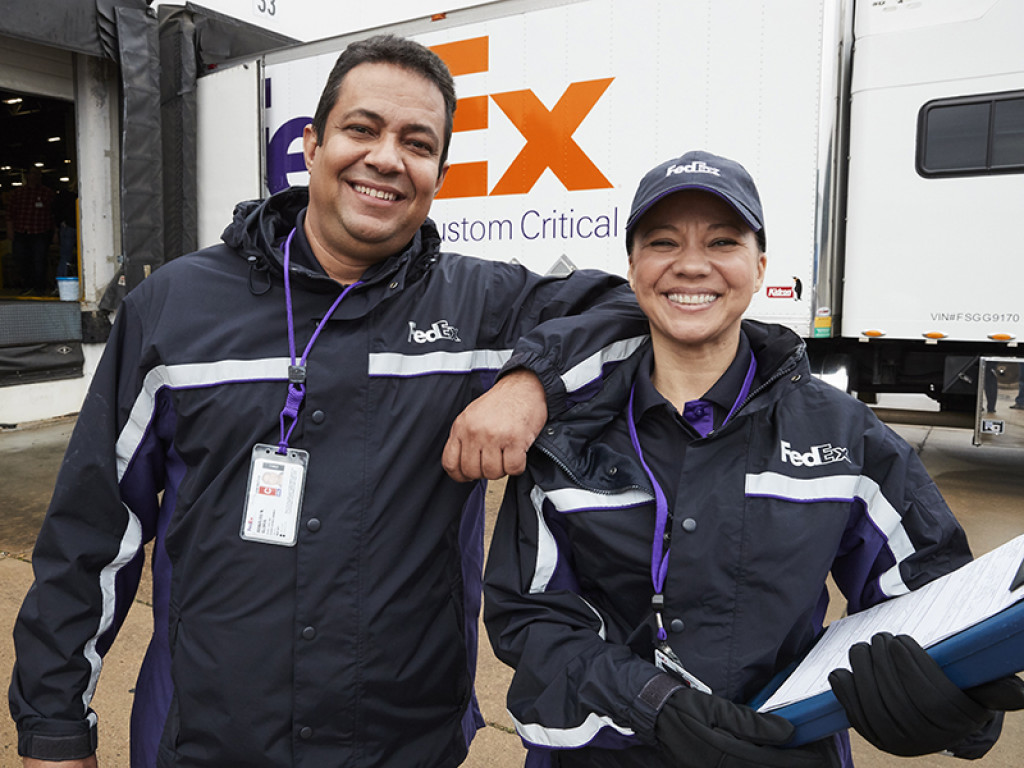 Women in Trucking
Currently, ES is participating in a five-year project with the Women In Trucking Association, a non-profit organization with the mission to encourage the employment of women in the trucking industry, promote their accomplishments and minimize obstacles faced in the sector. The project aims to create 150 women-owned businesses, which is close to a highly successful completion.
Gender diversity brings new perspectives, fuels greater idea generation, problem solving and innovation, increasing business performance and overall revenue generation.
"This accomplishment won't mean an end to the ongoing effort, as it's what we do every day, and we will continue to do into the future, but it does showcase who we are within the industry," states Williams proudly.
ES also endeavors to invest heavily in technology that will allow the company to help its community members achieve better access to ES's services through a newly developed mobile app.
"We have built our company around the idea that we want I.T. to move and crunch data, but we want people to service people. While we're not changing that approach, we do want to be nimbler in presenting data that can allow our members to take advantage of information and services when needed."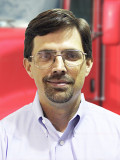 Stability and profitability
ES cut its teeth in the expediting sector of the trucking industry, providing a safe place to develop the company model with some highly efficient carrier partners.
"My father, Paul Williams, was always wanting to move into the Truck Load (TL) and Less Than Truckload (LTL) sectors of the industry, and we leveraged our existing partner carrier relationships to do so," offers Williams.
ES has now been operating in the expediting, TL and LTL sectors for many years and has a proven model that provides opportunities and services that can support contract drivers, owner-operators and fleet owners across the industry. This diversity in freight provides ES and drivers that make up the ES Community with stability and certainty even in unpredictable environments.
Williams believes that the value of the company is truly highlighted in times of uncertainty. "While we don't look forward to the industry going through hard times, we know that truck owners tend to take better notice of us when times are tough. Our ability to drive profits up for these small businesses really promotes stability throughout our entire community, and this is where the larger brands we service also see the overall value of the capacity we generate really pay off," he acclaims.
In trucking, so many elements and technicalities are always changing and regenerating, but by keeping a focus on the stability of the truck owner and their profitability, ES maintains an ability to take advantage of times where others may struggle, placing them in an advantageous position in the marketplace for these vital services.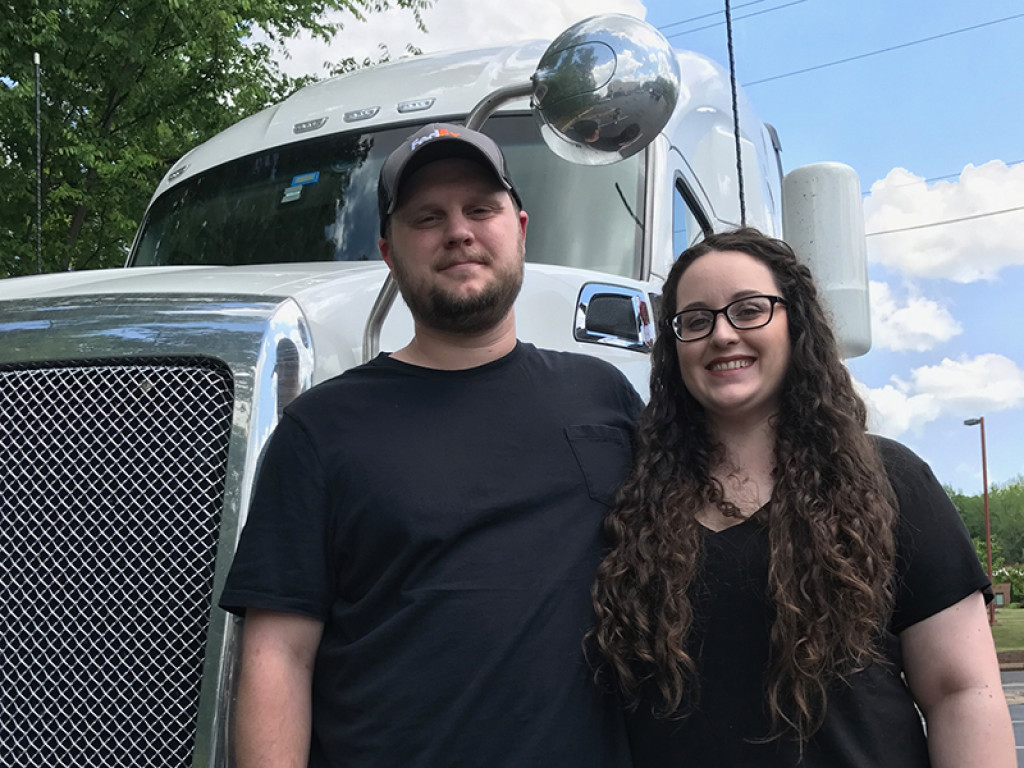 An industry united
"Anyone who is aware of us knows that we're constantly talking about the stability of our community and how to make it better. We could not do what we do without great partnerships with our vendors and motor carriers."
If it were not for Stoops Freightliner and Dobbs Peterbilt, the new businesses ES has created this year would not have emerged successfully. Despite an unprecedented time for the trucking industry, in the hazardous post-COVID-19 landscape, these partner dealerships have fought alongside ES and helped the company to get through this challenging period.
Elsewhere, Panther Premium Logistics, a service of ArcBest, and Forward Air, has continued to support the ES community with favorable freight and contracted rates, which has allowed ES to finance a wealth of new and growing truck owners.
ES partners are supporting the ES Community at every level. TVC Pro-Driver gives access to legal representation that helps protect drivers' CDLs and save money while they're on the road while other partners like Infinit-I Workforce Solutions play an important role in keeping safety top of mind as they've worked with ES to offer DOT training online designed to simplify training, reduce accidents and violations, and save time and money.
"We are only able to be aggressive in supporting truck ownership and fleet growth because of our partners. When you look at what our other vendors such as TA/Petro have done to fight rising fuel costs and what Midwestern Insurance Alliance has done with keeping insurance premiums in check, you quickly realize that it truly is a dynamic community of support at multiple levels," adds Williams.
ES looks to accelerate towards a position of industry dominance over the next year and a half, whilst additionally encouraging and promoting general growth at all levels within the sector. ES utilizes Baker Donelson, one of the largest law firms in the US, allowing them to focus on the growth and success of ES and all the members of the ES Community with the confidence they're making sound decisions handled by an attentive, responsive legal team.
"Our goal for the next 12 to 18 months is really to just get in front of these small businesses and help them thrive. We also want to help drivers who make the jump into starting their own business for the first time," Williams divulges.
Constantly searching for the next new motor carrier to partner with, ES knows that it must be the perfect, most compatible fit possible before entering a fresh collaboration. As the company continues to develop this capacity, its current partner carriers are guaranteed to be delivered all that they want and need first, as they've been so instrumental in the overall development of ES.
"Our contract drivers, owner-operators and fleet owners count on us to only put them in a position to operate safely, stably, and profitably. I believe we've now reached a point where we have a well-rounded host of services and moving into the future, we will focus on evolving and expanding those offerings to what best fits drivers' needs," finishes Williams.
If the Shoe Fits: Juno Jones, Founder and Co-Owner, Juno Jones
Giving workplace gender inequality the boot, we speak with Emily Soloby, Founder of safety boot retailer Juno Jones and Co-owner of the AAA School of Trucking
Writer: Phoebe Harper
Personal protective equipment (PPE) that doesn't fit properly is a well-known safety hazard. But for women across many industries, the reality remains that the majority of PPE has been designed with a male frame in mind – from face masks that are not tailored to the typically narrower jawline of a woman's face, to steel-capped boots that are suited only to men's shoe sizes.
Manual workwear designed for a comfortable, safe, female-fit is a step towards gender equality in traditionally male-populated industries. Emily Soloby is an innovator who sought to drive this change, combining comfort, style, and quality performance with the launch of her safety boot company, Juno Jones. We speak with the inspirational entrepreneur to find out more.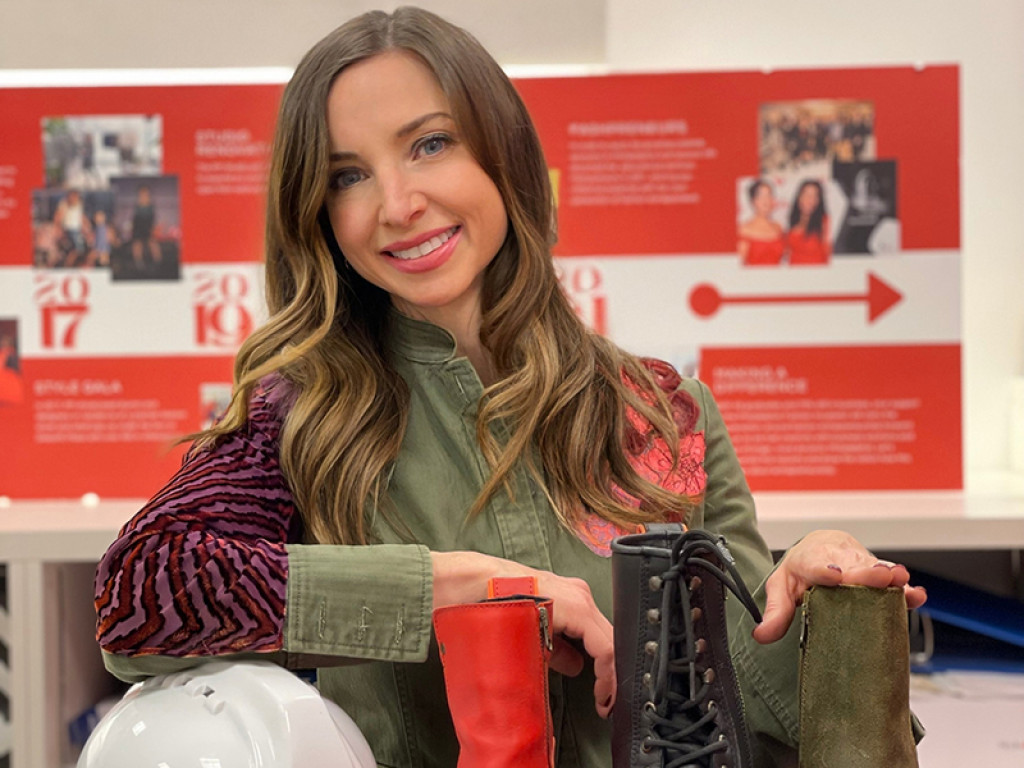 What led you to establish your company, Juno Jones?
Emily Soloby, Founder (ES): My background is in law, but my husband Ryan and I have been running the AAA School of Trucking for over a decade. During the early years of running that business, I'd often find myself going from my office to the trucks, and the shoes I was wearing weren't cutting it. I couldn't find boots online or in stores that fit my feet properly, were comfortable, and had the safety features I needed to protect myself.
I began talking to other women in the trucking world, and that quickly branched into construction as well as other fields. Everyone told me the same thing— they needed options. All that was available on the market was "pink it and shrink it" boots that were not truly made with women's needs in mind, or actual men's boots in smaller sizes, which didn't fit well at all, and looked ridiculous.
I'm a lifelong boot lover, but I've also always had an interest in shoemaking, and have studied the craft and made shoes by hand. I knew with my background, I'd be the perfect person to create Juno Jones. The response has been amazing. Our Kickstarter funded the first day that we launched, and we are now carried by Zappos, Duluth Trading Company, and of course our website. We are thrilled that our stylish safety boots can now be found on everyone from welders to women at NASA.
As Co-owner of the AAA School of Trucking, are you noticing an uptake in female drivers? How does the school encourage them?
ES: We are seeing a slow but steady uptick in female drivers. We are noticing that part of that is due to raised awareness, thanks to organizations like Women in Trucking Association, Inc (WIT), and part is due to many carriers now making an effort to recruit women, and to provide safer and more welcoming environments for them to work in. We work closely with WIT to make sure that the female students at our school have the ongoing community they need once they graduate and are in the working world. We also make every effort to maintain women instructors and administrators to foster an environment of inclusion and to provide a diverse perspective.
Could you expand on your involvement with WIT?
ES: My company has been a member of WIT for many years. They have a number of programs to spread the word to women about the trucking industry, and to create community and provide resources to women drivers. I am on the WIT Driver Ambassador Task Force, which is an exciting initiative. We've created a mobile education unit in the form of a gorgeous and empowering tractor trailer named WITney, driven by our ambassador Kellylynn McLaughlin. The unit includes information about the trucking industry, a video testimonial, an interactive quiz, and a display of a typical woman driver's uniform, which of course includes a pair of Juno Jones safety boots.
Tell us more about your work with the Hazard Girls Podcast?
ES: The Hazard Girls Podcast is a weekly show devoted to sharing the stories of women in male-populated fields. We like to say "male-populated" instead of "male-dominated" because there may be more men than women, but that doesn't necessarily mean they are dominating. Why use a term that assumes they are? Our audience is made up of women across industries who want to be inspired by the stories of other trailblazing women. One part of our goal is to spread the word among women about the career possibilities out there. Another big part of our mission is to inspire, to provide role models, and to show that if other women can, so can you.
Finally, what advice do you have for women considering entering traditionally male-populated industries such as transportation or construction?
ES: Do it. The time has never been better for women to enter STEM fields and trades. There are more resources and role models than ever before. Thanks to increased awareness about these fields for women, and thanks to diversity initiatives in companies and organizations, things are changing for the better. My main piece of advice would be to find community, and to find a mentor. As women, we are natural leaders, and we are strong and capable. But with the support of other women behind us, we are unstoppable.
VIEW THE SPECIAL PUBLICATION