Fleetworthy Solutions takes pride in the provision of industry-altering safety compliance, whilst bringing gender diversity to the transportation industry through the Women In Trucking initiative. We explore more with CEO, Michael Precia.
INTRODUCTION
"We are the compliance partner for those who aim higher."
Like many other industries, the trucking sector has benefited vastly from the integration of new and innovative technologies.
Fleetworthy Solutions (Fleetworthy) is on a quest to change how the world thinks about compliance. To that end, Fleetworthy has searched for and secured leading companies in the field of transportation safety, compliance technology and service solutions for the trucking industry, all of whom exude the level of performance and professionalism required to join its ever-expanding family of strategic alliances.
With over 25 years of experience selling and managing sales and account management teams, alongside delivering software as a service (SaaS) solutions to global organizations, Michael Precia, CEO of Fleetworthy, held key management positions at Purchasepro, Perfect Commerce, Capgemini and Sciquest before arriving at his current position. Interested in working for a company headquartered in Wisconsin, Precia chased this senior role with ambitions to enhance and grow the local area.
"I wanted to find a new challenge, one that I felt I could positively impact, after spending many years working for companies that were either located in other states from a headquarters perspective or even in other countries. Naturally, I was excited to find an organization that was bulk-headquartered in Wisconsin and to help grow it, which we've achieved together over the last few years," he begins.
"Additionally, it's been a rewarding sector to be involved with recently, given the importance that the trucking industry holds in terms of infrastructure and supply chain, and our ability to support this was especially highlighted during the COVID-19 pandemic. I believe this changed the public's perception of the industry in a positive manner."
Fleetworthy recently moved into a new headquarters specifically to foster more peer-to-peer interactions and enhance communications, making sure that when customers come to the site there is an easy method of collaboration, not only with the senior management team but with their safety teams. Collaboration remains core to the Fleetworthy methodology of business.
"Culturally we have a very open-door policy, so we try to eliminate hurdles regarding getting answers to our employees and customers. You can imagine if we become an extension of a carrier safety department, there is a lot of autonomy that we must give to our staff to make the right decisions," details Precia.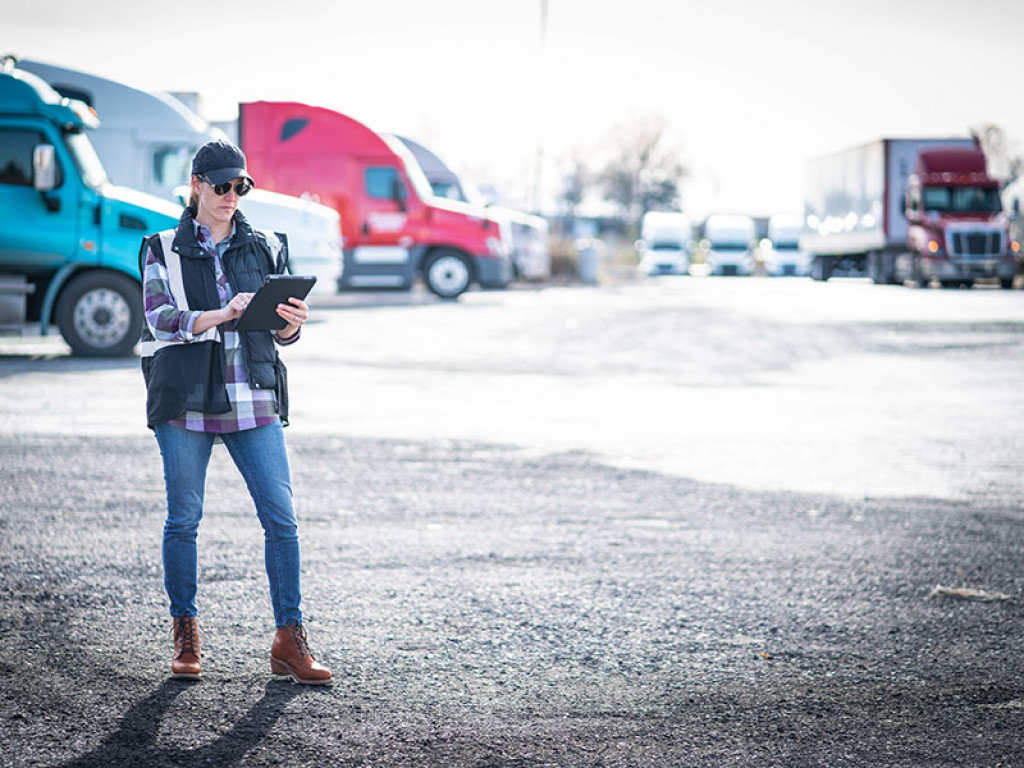 GOING BEYOND COMPLIANT
Fleetworthy doesn't just provide solutions but also a roadmap to safety and compliance excellence. The company offers the power of intelligent compliance, providing visibility and control over customers' trucking fleets to streamline processes, reduce risk, and improve profitability. The cost of fines and downtime associated with driver and people safety and regulatory violations can be avoided using Fleetworthy's comprehensive and proactive approach to Department of Transportation (DOT) regulations and safety risk management.
Few trucking fleets have centralized record-keeping and dedicated compliance experts to maintain the program at a reasonable cost. Fleetworthy provides a clearer path to be able to streamline safety and compliance improvement efforts regarding drivers and people.
"We are a transportation compliance company, and we help carriers of all sizes maintain compliance from a driver and asset perspective to not only keep your drivers and company protected, but also help keep the public roads safer too," expands Precia.
Fleetworthy's approach to going "beyond compliant" as the company motto dictates, is based on the highly effective combination of three pillars: technology, data, and people who truly care about the company. Data offers key information, but alone it can either be overlooked or overwhelming in quantity. Technology is vitally important to streamline activities, provide visibility and better decision-making ability.
Finally, without knowledgeable people with a deep understanding of the complexities of the transportation industry, technology can only get you so far, and therefore, success relies on the intersection of all three factors.
"We call it a three-legged stool, it's our technology, our people, and our understanding of the carrier's data to make sure that they're making smart decisions from a compliance perspective. Other suppliers in the transportation industry may do one or two of those areas competently, but Fleetworthy is distinct in that we excel at all three, resulting in our concept of the Intelligent Compliance Platform (ICP)," Precia explains.
The insight to understand the data that the technology collects and automates enables Fleetworthy to provide guidance and produce results that go above and beyond for its clients. The ICP is used to gain visibility, control and streamline processes, reduce risk, and improve profitability.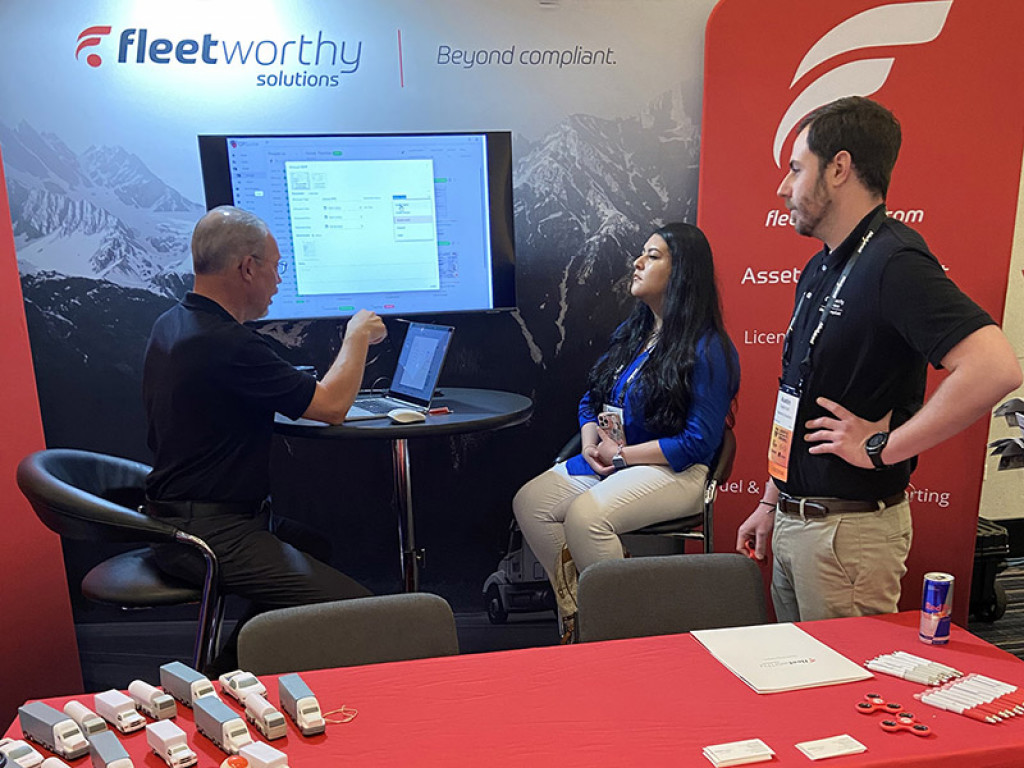 THE POWER OF DATA
Fleetworthy wants to allow the power of its revolutionary CP Suite to take its customers beyond compliant.
Boasting 40 years of experience in regulatory compliance, the company draws on a wealth of actionable data which informs every level of decision-making.
"It's one thing to have data, but it's another thing to have a partner that can analyze the data and present you with practical steps and decisions to take in order to protect yourself from a risk perspective," Precia elaborates.
"We take all the knowledge that we've derived over 40 years and put it into a product that is on a modern tech stack. Able to integrate with other systems and programs, this allows our customers to come to us as a destination and make decisions that are going to protect them," he adds.
Having drivers or equipment in a fleet can bring struggles with the management of DQ files, registering vehicles, and all the other headaches that go into complying with DOT and FMCSA regulations. Fleetworthy offers to solve this by undertaking compliance work to protect its customers' people and assets.
"Our cloud-based solution tool, CP Suite, is the most powerful compliance software in the industry. This solution does the heavy lifting to get our clients to maximum compliance and then keep them there," acclaims Precia.
"CP Suite is our newest platform that we released at the beginning of this year, and we're very excited about it."
Elsewhere in the industry, the government has begun to alter the hours-of-service rules, and it remains vitally important for Fleetworthy as a compliance partner to be able to consume that information so that it can provide a 360-degree view of what's really going on with a particular fleet and its drivers. In this way, it was important for the company to build the CP Suite so that it can consume every variety of GPS information and fuel data to create a comprehensive overview of service.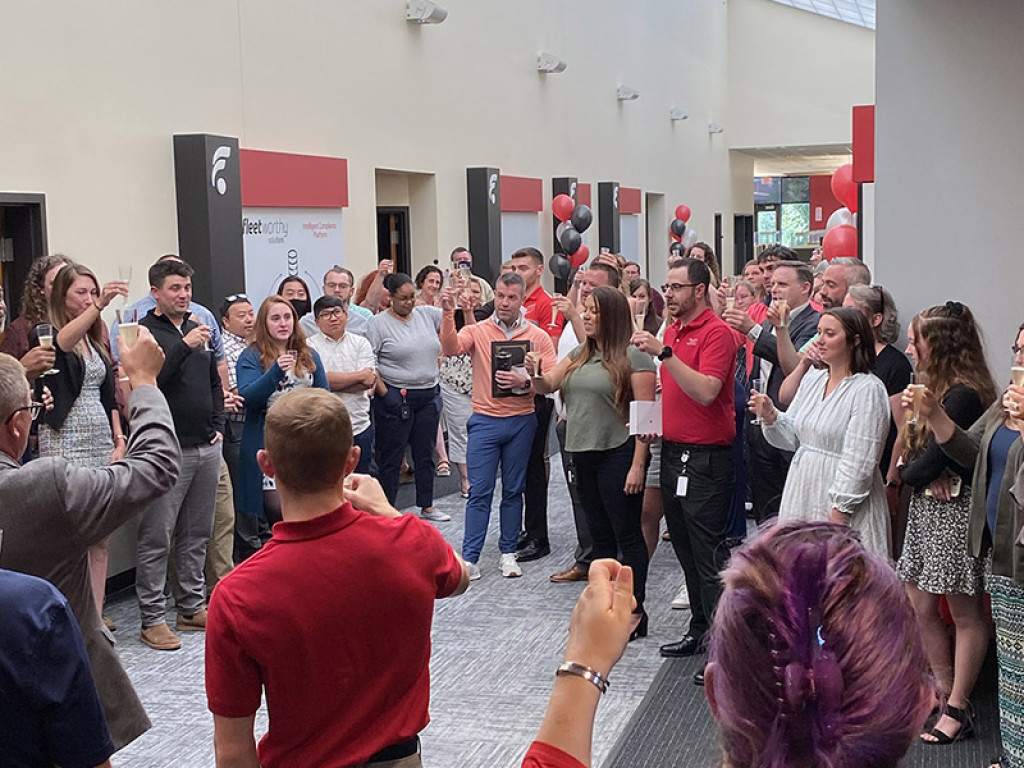 WOMEN IN TRUCKING
The Women In Trucking Association, Inc. (WIT) is a non-profit organization with the unwavering mission to encourage and promote the employment of women within the trucking industry. It aims to celebrate their accomplishments, minimize obstacles faced, and is supported by a passionate leadership team, highly engaged members, and committed sponsors and partners.
Women must be provided with flexible work arrangements, fair compensation, and inclusive corporate cultures that encourage and support their professional development and general advancement. Fleetworthy supports this quest for equality, by helping to find resources, best practices, innovative ideas, and content that creates such an environment.
"The majority of our employees are women, and we as a company are on a mission to make sure that we help female professionals to gather more experience and subsequently move up the food chain when it comes to their careers," Precia tells us.
"This industry-changing initiative perfectly aligns with our company values. Knowing that we must get women involved in an industry that in the past has always been dominated by men was something that fit perfectly with Fleetworthy, as we endeavor to support our female employees."
The company continues to support the WIT initiative both financially and by participating in conferences and other key events, ensuring that Fleetworthy remains an established vehicle for female employees to excel in their professions. It is this commitment to enacting change that promises a truly bright future for women in trucking.